We're now carrying Cake Patterns!
Stephanie Cousins is the designer behind Cake, a line that features sewable, wearable basics for busy women…always with pockets!
Stephanie says, "So what's Cake? There's been some chatter on sewing blogs about sewing 'cake' vs. sewing 'frosting.' It's a sweet way to describe the difference between sewing frothy, fun or 'out there' statement pieces and sewing the basic underpinnings of a good wardrobe. I love frosting, I sew plenty of frosting myself, and some Cake Patterns will totally feature a thick layer of frosting. But frosting melts when it's left on its own… Cake is a pattern line devoted to having fun while sewing wearable basics suited to a busy woman's lifestyle.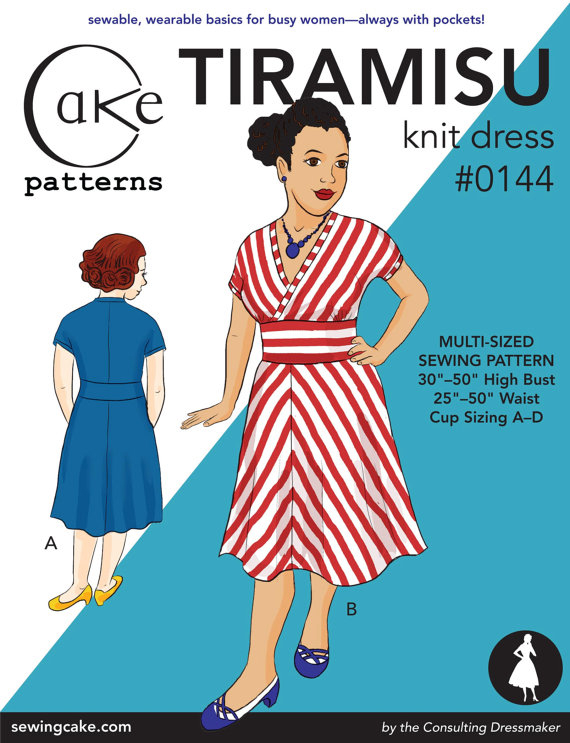 Knit knee-length dress with front surplice (mock wrap) neckline, short kimono sleeves and an easily customizable midriff section. The skirt features in-seam pockets and falls in the soft folds of a vintage half-circle skirt. The pattern includes optional stripes placement guide, cup sizing A-D and a bust alteration line. Sizing: 30"-50" high bust
22 reviews - highly recommended by PR members!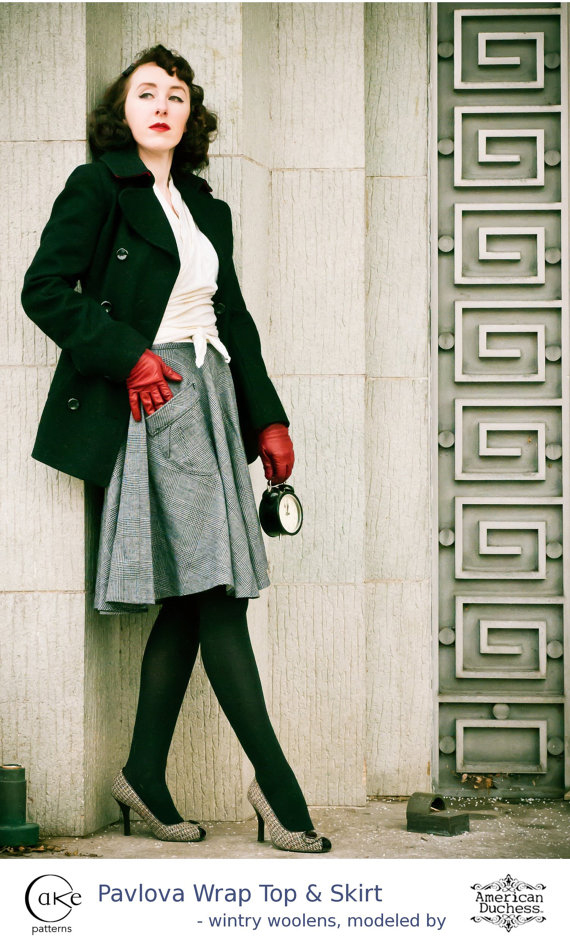 Cake Patterns 0169 Pavlova Separates
Ballet style wrap top in jersey ties at the natural waist while the back tucks into the skirt as a 'muffin cover.' The top is cut all in one piece with the sleeves, which may be cut longer or shorter. The four-piece circle skirt makes optimal use of fabric, zips up the back and features a pintucked patch pocket. A strong, simple, neat double binding finishes the waist edge of the skirt. Full Bust: 30"-50" / 76.2cm-127cm Waist: 25"-50" / 63.5cm-127cm