Non-sewers think highest compliment they can give a sewer is to say, "It looks store-bought."
They never take into account the inspiration and the perspiration in creating the garment, things like the fabulous fit (and the time spent getting it!). And then there are the added dimensions of self-drafting and picking the right fabric and color. Doing an RTW clone is a big task that non-sewers just can't appreciate!
PR members do appreciate it, and that's the reason for this contest. 73 ambitious sewers tackled the RTW project of their dreams, and look at the results! Wow-wee! The rules required that contestants include pictures of the garments that inspired them, so, lucky us, we get to see that too! When we look at these originals, we admire their talent even more!
Let's meet the winners.
First Prize (by Member Vote): kealoha for Vogue Patterns: 1314 Misses' Dress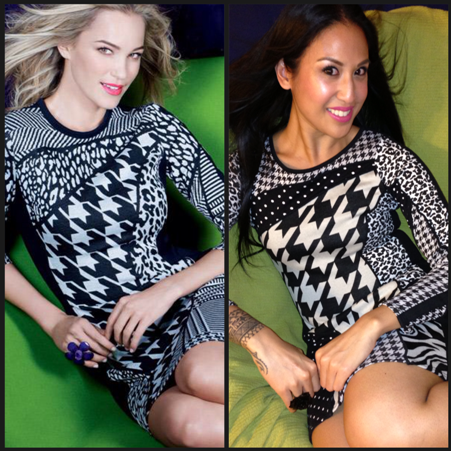 kealoha only used the lining pattern pieces of Vogue 1314 in making her contest garment. She made the dress 5 times, giving her plenty of practice!
She says, "The first was the trial of the pattern in black acrylic sweater knit. When I adjusted for my narrow hips, swayback and armscye, I made another version in striped jersey. I then tried to adjust sleeves and armscye again and so made a 3rd version in another acrylic sweater knit (in polkadot).
"Since this dress was for my RTW contest piece, I then spliced up the pattern to replicate the original (dress that I was copying) and tested the drafted pattern pieces using old (but unused) t-shirts. When that seemed to work out, I then made my contest piece using 6 pieces of fabric: black interlock (for side seam pieces, neckline binding, piping cover and bias-tape), and then 4 knits: polka dot, 2 houndstooth, and zebra print."
Practice makes perfect!
Her conclusion: "I would sew it again, as it's so easy! And so easy to modify (sleeve length, hem length, adding zippers). I haven't tried the ruching version but I'm sure it is just as flattering! I would totally make this again many times (as I already have!)."
Congratulations, kealoha!
Second Prize (by Member Vote): Diahn for Simplicity: 2337 Misses' Dress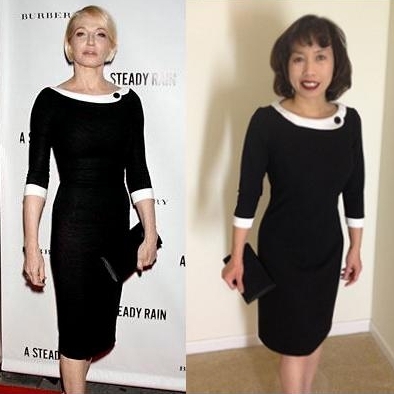 Congratulations, Diahn!
And congratulations to all our contestants!
We thank Mood Designer Fabrics for sponsoring this contest.

We thank PR member Terri A for managing this contest.
Congratulate the winners and chat with other members about the RTW/Designer Knockoff Contest.
Look at all the RTW/Designer Knockoff Contest entries.
Never entered a PatternReview contest before? It's easy! Our contest tutorial will show you how to enter.
Check out the current contests.
Going on now: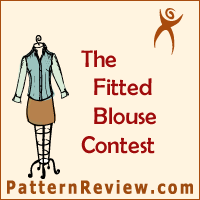 Plan ahead! See all the contests for the year.