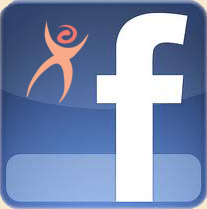 We'd like to know:
Have you ever made a handbag? Do you find it intimidating to think about doing? Or is it easy? What material did you use? And what pattern did you use? Tell us!
Tell us in the comment field below!
Or, join the discussion on Facebook.
Here's what other members said on Facebook:
"Lots of them. All kinds."
"I've only made tote bags. Easy. Use something washable, or outdoor type fabric."
"I have an old 1968 pattern (McCall's 9291) that makes a great handbag. Two sizes: beach bag size or purse size. Inside pockets and zipper closure. It can be made in leather too. I've made it in ripstop that I embroidered for a light weight travel bag."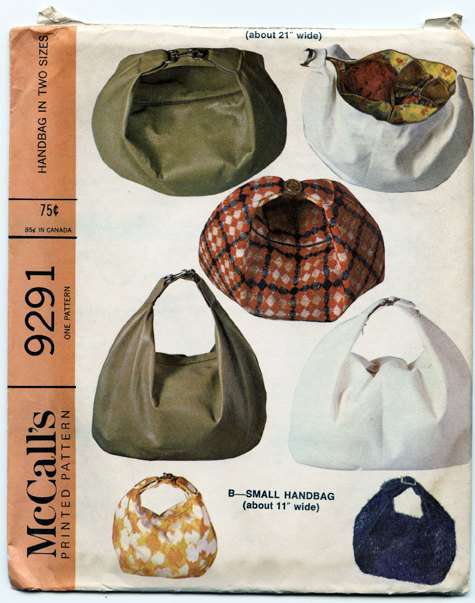 "I made 5 Amy Butler handbags for my colleagues as holiday gifts one year. They were really fun to make, but I thought the pattern directions were incredibly overly-complicated to follow, so I made up my own way of doing them, and they turned out really well!"
"I made my own hobo-pattern and made it in faux leather. It's wasn't hard to do."
"I'm making skirts for my 31 gifts skirt purse bag. As many covers as I want with only one remarkable bag. SO easy. I found a free tute online."
"Where did you find the tute for it?"
"I make the 31 purse skirts as well. Simple to do and you don't have to shuffle the stuff inside your purse."
"Making one right now...with turquoise leather...made my own pattern after looking on the web at ready-made I liked. Probably not the last one I make."
"I have made several Amy Butler Weekender bags. The last one I made I added pockets on the inside. I just used it this weekend on trip to NY/DC. It was the perfect carry-on bag! I usually make it out of deco fabric."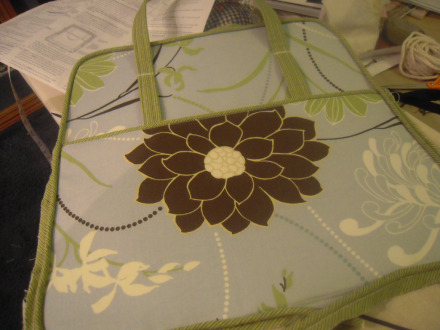 lbreton's Amy Butler Weekender Bag
"I have made the "Villager" by Linda Lee Workshop Patterns from their kit. Love the bag!"
"I did a short course at Central St. Martins in '99 with Susannah Hunter (I'm sure it was her, but it was years ago). It was my first foray into "proper" sewing, and it was terrific. I made a lovely little orange glitter PVC (I know!) handbag."
"I've made several, including wristlets and Amy Butler's yoga bag. I like using remnants of home decor fabric. I've made a few with this free pattern."
Wristlet Reviews by PR Members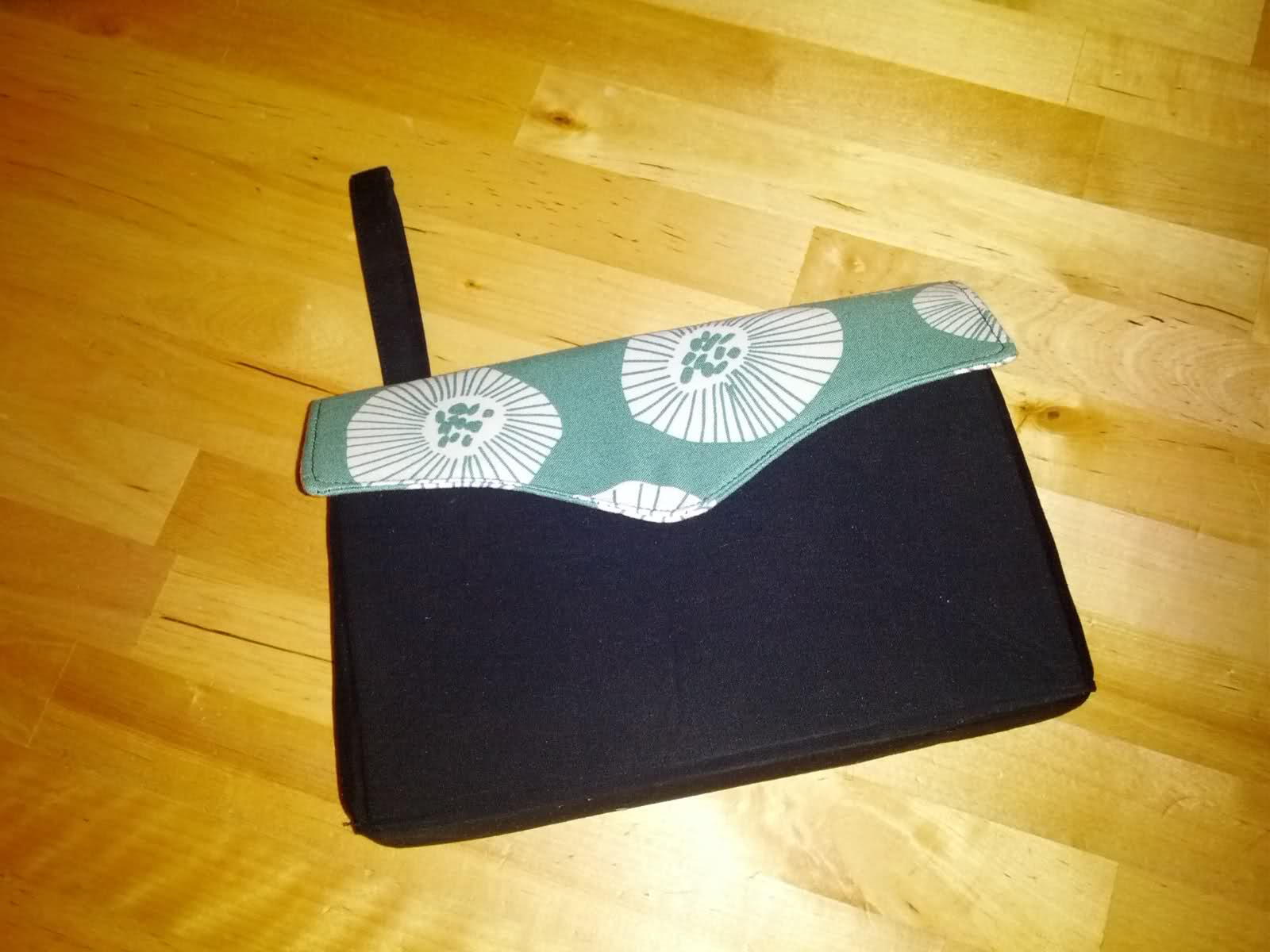 "I've made a few Amy Butler bags, usually out of her twill/canvas. I think you really need to concentrate on the inner structure to avoid having a homemade-looking bag."
"I have made dozens! Totes by Sandy are my fav patterns."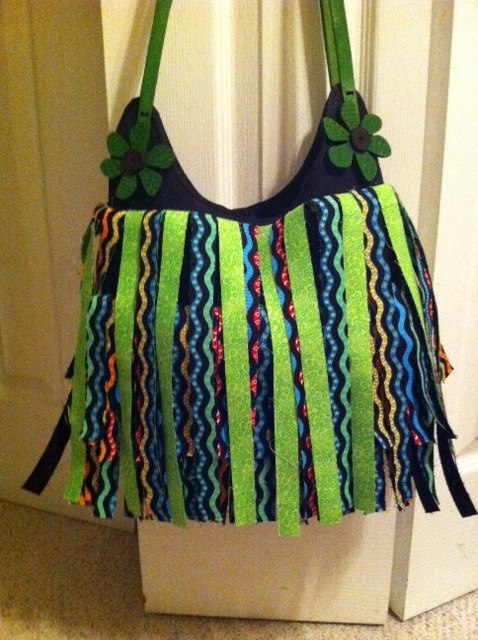 "I love to make handbags! The last one I made was out of black fake leather from Walmart recommended by Bunny (solosmocker) in her La Sewista blog. It is lovely, soft and supple - not a bit cheap looking. I interlined it with flannel to give it body and used a pink silk dupioni lining. It is really good-looking and I get lots of compliments on it."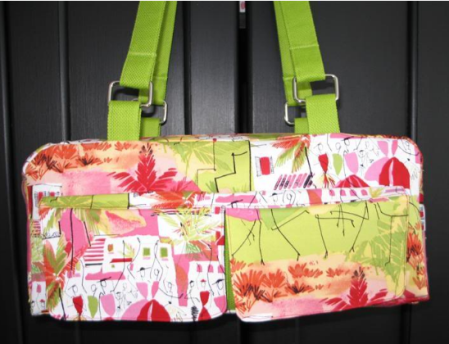 "I've worked with many of these patterns and they always come out spectacular!"
"Nicole Mallalieu's patterns are Fantastic! Excellent instructions so you get a very professional result. I have made a few. I used some Ultrasuede (left over from upholstery) and it was fabulous - it outlasted the lining, and still looked like new."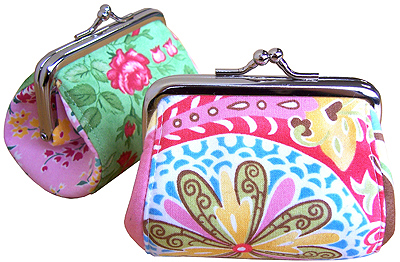 You Sew Girl (Nicole Mallalieu) PFBARR 90mm Barrel Purse Kit
"I've made handbags, but mainly make clothes. It's like any other sewing, although I think people are intimidated by it. I made up my own patterns. The fabrics I use range from leather, to upholstery, to silk."
"I'm about to make one! It's going to be out of heavy cotton duck - so more utilitarian than useful. I'm going to make my own pattern because I want it to have space for exactly what I need!!!"
"I am to bags as others are to quilts."
"Just made two StudioKat designs handbags for my son's school auction. Entered one in the handbag contest. I will probably do a few more this spring."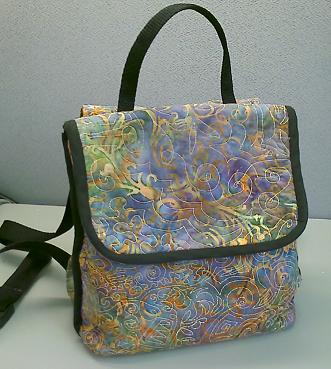 "I've made about 15 of them. Used some Lazy Girl patterns, and most of them were either from free tutorials or out of my own little bitty brain. Use denim, quilted cotton, twill, canvas....make my own quilted bags...it depends on the need."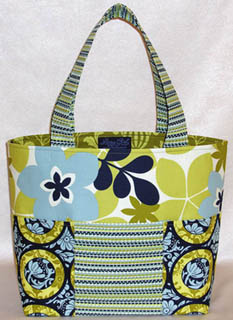 Lazy Girl Designs 206 The Whimsy Bag
"This is a great post. So many experienced bag makers. Any suggestions for a beginner bag? Like an easy breezy beginner bag?"
"I have made many Vogue bags, and some others. Take your time, make sure you cut everything perfectly, read the pattern ahead of time. Use cloth, light upholstery first. It's fun."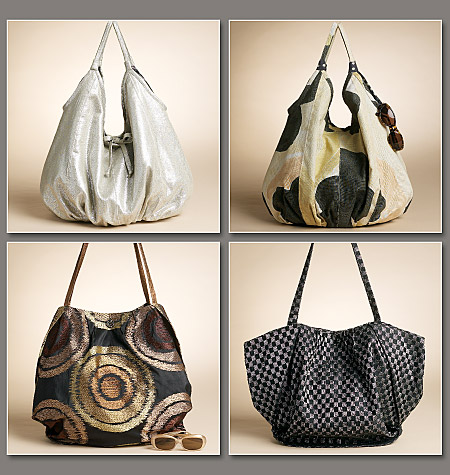 "Yes, I have made quite a few. I used a pattern from Butterick or McCall's and then changed it. I used faux leather, denim, quilted cotton and canvas. I interlined all of them with canvas. Love sewing bags."
"They are fun, but harder than they seem."
"Don't know if this is what you are talking about but I've made clutches to match my hats, the one in my profile pic is one of them using Simplicity Pattern 2166. I've redesigned the Flap. I have a clutch for all of my hats, use scrap and left over fabric from garments I've made and hats too."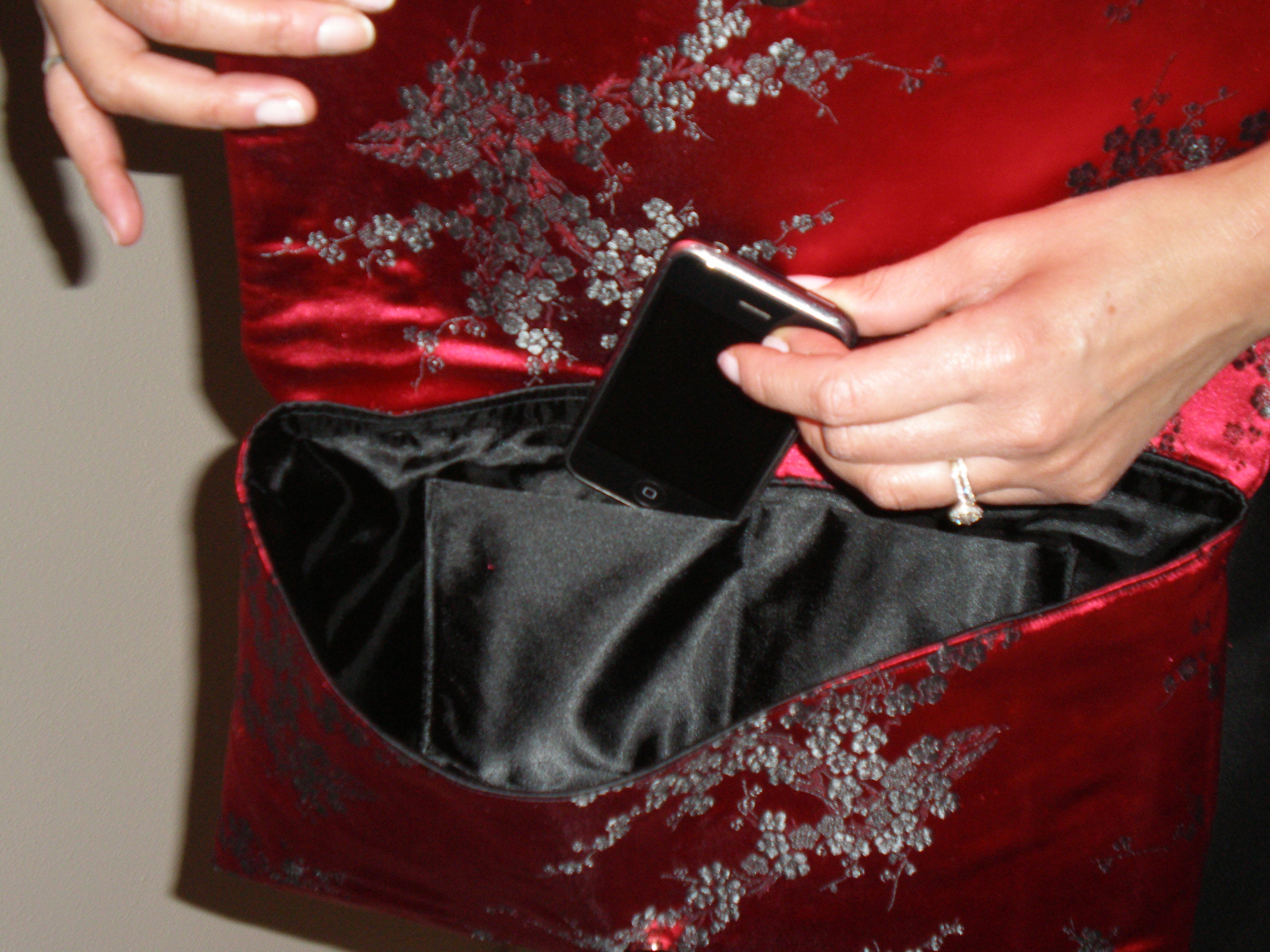 "Nine years ago I made and sold 200 handbags during a one year span before burning out. A gal came into my office and I admired her bag. She told me someone had made it for her and thus, my passion was born."

"Now I am returning to that old passion but with less intensity. Gotta use up that huge stash of drapery and upholstery fabric."

"Have never had patience to use a handbag pattern. I do, however, have a photo album filled with pictures. Crazy, huh?"
"Yes, I have made several handbags.....Hobo style bags. No patterns...free hand using upholstery fabric....I find it in the middle of easy and hard....just takes patience. The more complex I want to go with the bag...then it can become somewhat intimidating."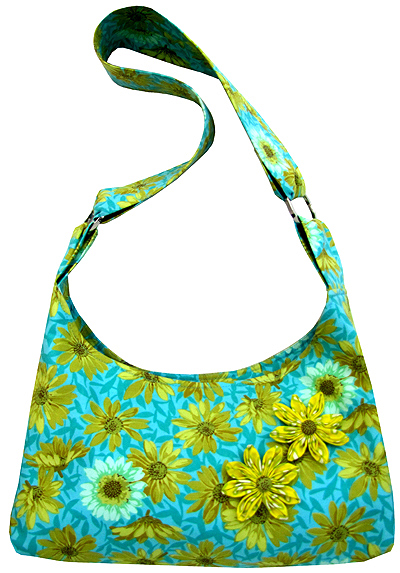 "Years ago I made a handbag - my own pattern - to suit my needs. I used heavy nylon, strapping and hardware form an outdoor equipment fabric store. Recently, I was ready to make a small purse using a pattern ("Cell Phone/Camera Case and Wallet") from Clotilde. I thought I had the perfect material - soft deer hide - stowed away upstairs. I couldn't find it and asked my son if he had seen it. He told me that since I wasn't using the hide, he has given it to one of his friends. AAARRG!!! He knows I'm disgruntled."
"Yes, I have. Made of bandanna fabric…that went great with jeans. The corners and the handle insert was the toughest part. Lost track of the pattern now. Would love to make another handbag."
"Yes. I love to make handbags. I've used leather, denim, place mats, and just plain fabric. They're hardly ever a fashion fail. They always fit right."
"Yes…it was lovely, but the pattern neglected to explain how to keep the lining in place, without bagging down into the inside...I don't sew as much as I did in previous years, but the last ones I've done often neglect fine (needed) details."
"I made one using McCalls 6045, which was going really well until I got to the end and had to sew the strap on - turns out it was a sort of unintuitive way to do it and my sewing machine couldn't handle the thickness of the material - even broke a needle!"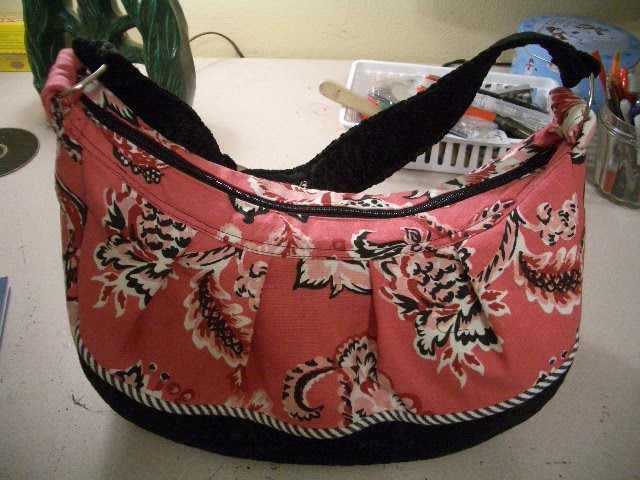 Check out these reviews for handbags on PatternReview. Many tips and patterns!
Nicole Mallalieu You Sew Girl Handbag Patterns
More Handbag Patterns of Every Shape and Size!
Tell us about your handbag projects, past, current or future!