We've got new patterns to announce and new pattern companies too!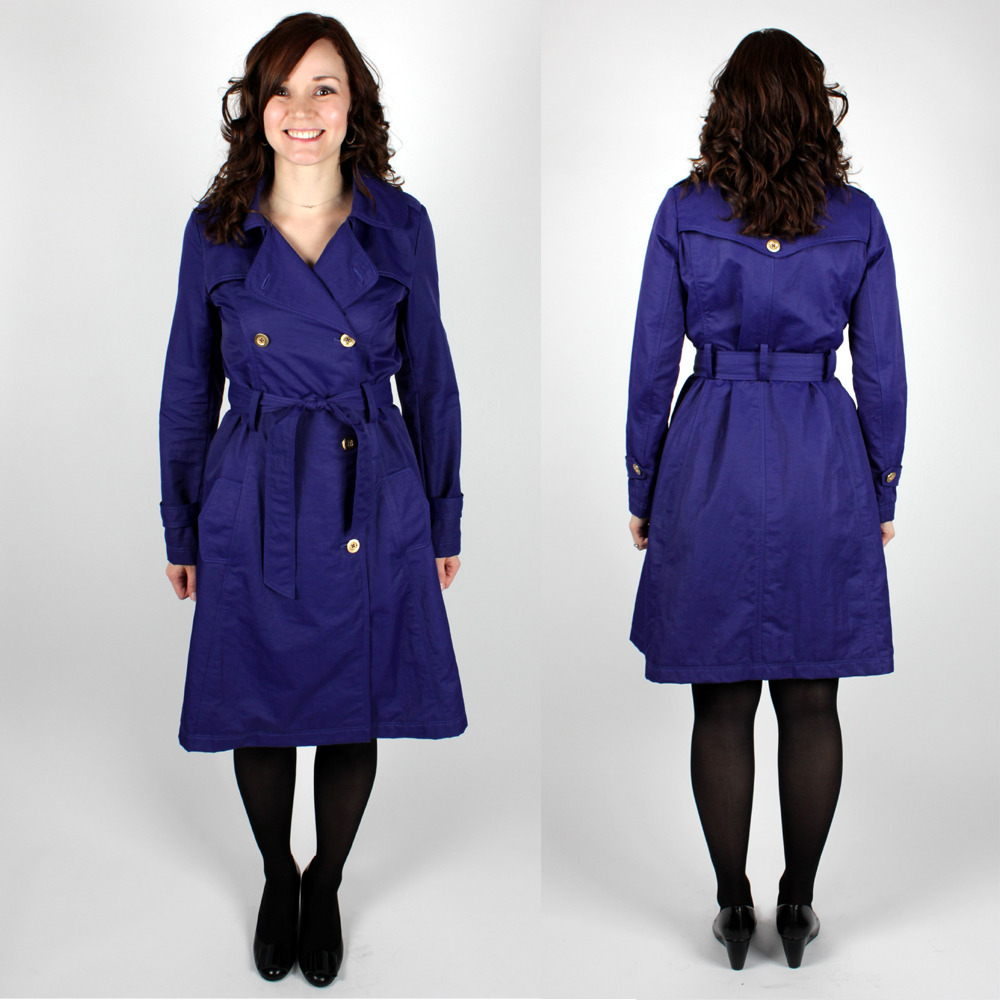 Sewaholic Patterns 1301 Robson Coat
Sizes: 0-16 (all sizes are included in one pattern)
Skill Level: Advanced
Every woman looks amazing in a classic trench coat! This is a feminine take on the traditional military trench, with rounded edges for a softer look.
Description: Trench coat features rounded collar and lapel, princess seams, and front pockets. Double-breasted with storm flaps and epaulettes for a classic look. Coat is unlined, with inner seams bound with bias tape for a clean finish. Closes with buttons and a fabric tie belt to create an hourglass silhouette.
Recommended Fabrics: Light to medium weight woven fabrics such as cotton twill or canvas, cotton nylon blends, gabardine.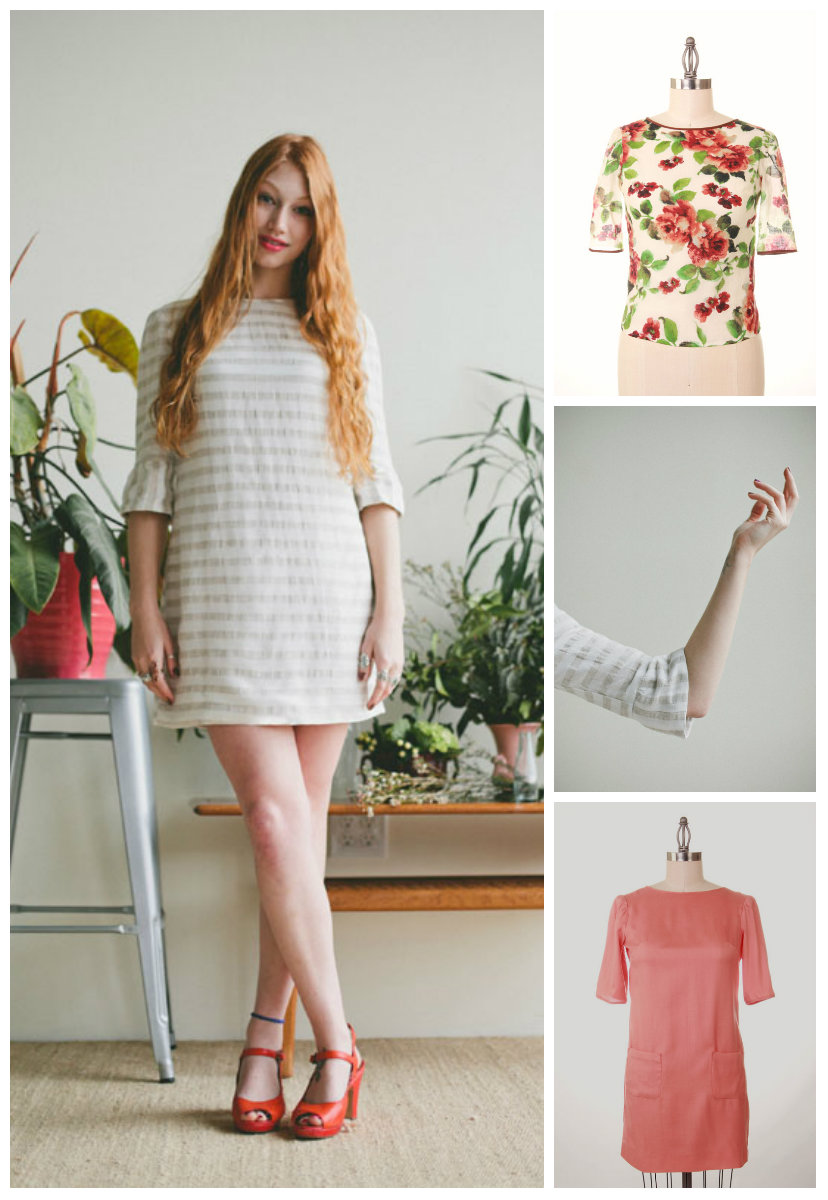 Sizes: 0-18
Skill Level: Beginner
Looking for a stash-buster that will work with a wide range of fabrics and nearly any print? This chic and simple shift dress is easy to sew, astoundingly versatile, and comfortable to wear year-round. This pattern is so versatile! It features 4 versions and an e-book gives you nine more downloadable variations!
PatternRunway
Pattern Runway is a little pattern boutique selling patterns to craft your own fashionable garments at home. With a contemporary fit, detailed instructions that are easy to follow that enable you to construct a professional looking garment.
They say:
"We love to sew and to craft our own fashions and thought you might like to as well. We are honoured to be able to contribute to the rival of craft and made by hand as we believe it is much better when you make it!
"All our patterns are drafted and graded in our Gold Coast studio in Australia by creator Sarah Olding and supervised by the demanding and distracting Louie, our resident blue-eyed fluffy rag doll cat. Sarah works part-time as a garment technician and production co-ordinator for local fashion labels, but this little boutique is what really captivates her heart.
"We hope you enjoy our patterns and fall in love with handmade fashion."
PatternRunway patterns are downloadable.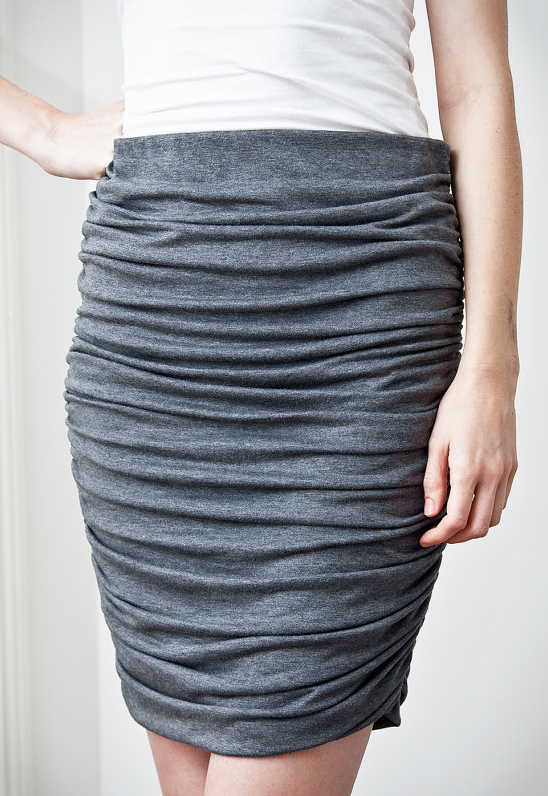 PatternRunway 1401 Draped Knit Skirt Downloadable Pattern
Sizes: XXS – L
Sewing Level: Intermediate
Easy, soft and comfortable! This skirt pattern is gathered at both side seams, resulting in soft drapes that encase the figure. An elastic waist and it's fully lined!
Description: Fitted, gathered, fully lined skirt with an elastic waist, cut to finish above knee length.
Suggested Fabrics: Stretch Knits Only; cotton jersey, cotton elastine, polyester spandex.
See all the PatternRunway downloadable patterns.
Lily Bird Studio
Lily Bird Studio specializes in easy sewing patterns for children clothing for beginners to intermediate sewers. Each sewing pattern includes a step-by-step tutorial with simple instructions and photos. The pattern pieces are computer drafted and color coded for each size.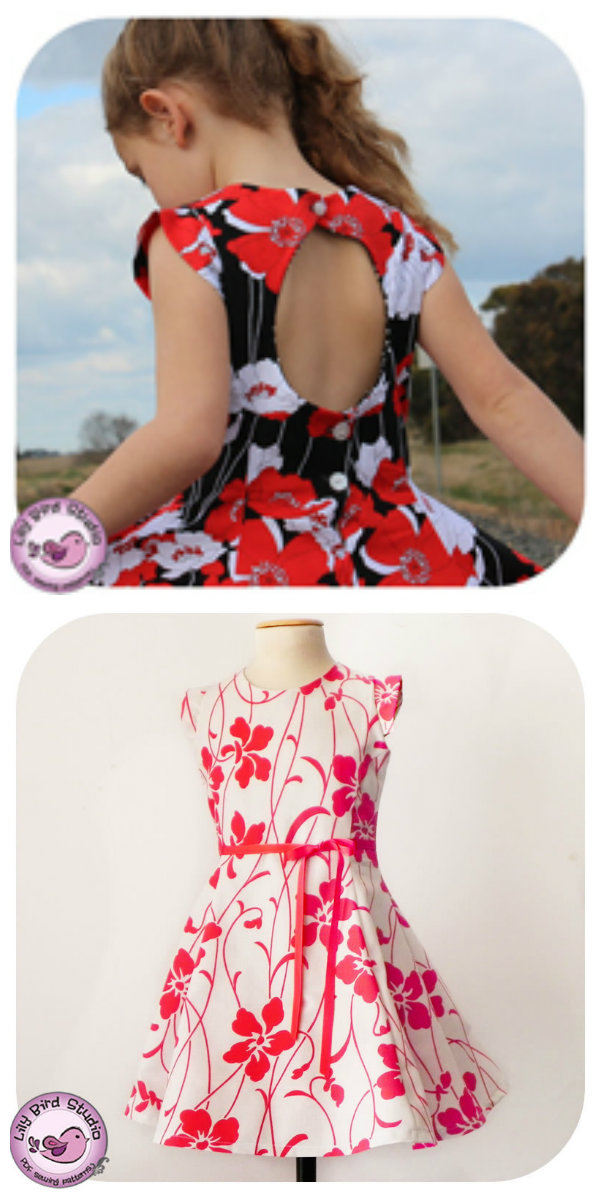 Lily Bird Studio Juliette's Dress Downloadable Pattern
Sizes: 2 years to 10 years
How cute is this dress! The cutout in the back makes this dress the perfect style for summer!
Description: Juliette's Dress is a vintage-inspired dress. Its built-in panels with a rounded neck line and an opening at the back makes it perfect for hot summer days. It has a fully lined bodice. It closes at the back with 2 small buttons or snap buttons. This sewing pattern provides the instructions to make a petticoat that makes this design look even better!
Suggested Fabrics: Medium-weight fabric, including cotton, velvet, corduroy, silk, shantung.
See all the Lily Bird Studio downloadable patterns.
Little Lizard King
Little Lizard King specializes in boutique clothing patterns for children and their dolls. Little Lizard patterns and instructions are beautifully illustrated and easy to follow; it's "sewing made simple". These sewing patterns are perfect for the novice and the experienced seamstress.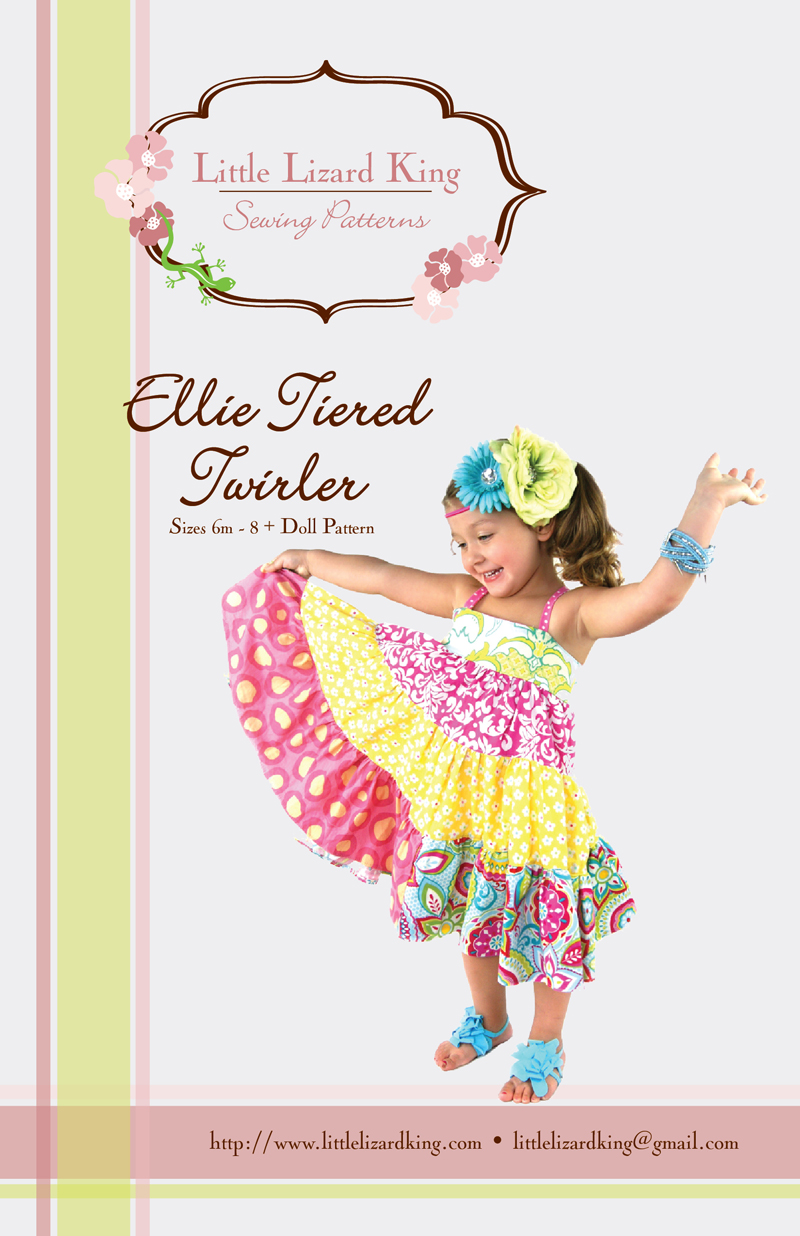 Little Lizard King 312 Ellie Tiered Twirler Downloadable Pattern plus Doll Pattern
Sizes: 6 mos. To 8 yrs.
Skill Level: Intermediate
As we all know, the twirl factor is very important to little girls when it comes to dresses and skirts. We rate the twirl factor high on this pattern!
Description: This layered sundress features a bodice that is loose in style. The straps tie in a bow in back of the fully lined bodice or as a halter style tied around the neck. This is an intermediate pattern that requires a significant amount of fabric and time to gather each tier. Includes a pattern for a matching dress for an 18" doll.
See all the Little Lizard King downloadable patterns.
See more downloadable patterns from independent pattern companies.