We've been waiting nearly a year and half for more, and here they are…new Jalie patterns! If you're a Jalie fan, like many of us are, you'll know the wait was worth it.
There are eight new patterns in this collection. Here a few of them, paired with wonderful fabrics selected by the staff at Elliott Berman Textiles in New York City (that's great, because we get to see what they're wearing in New York without having to buy a plane ticket! Thank you, Elliott Berman!
Let's start with a fun pattern that you'll get lots of wear out of!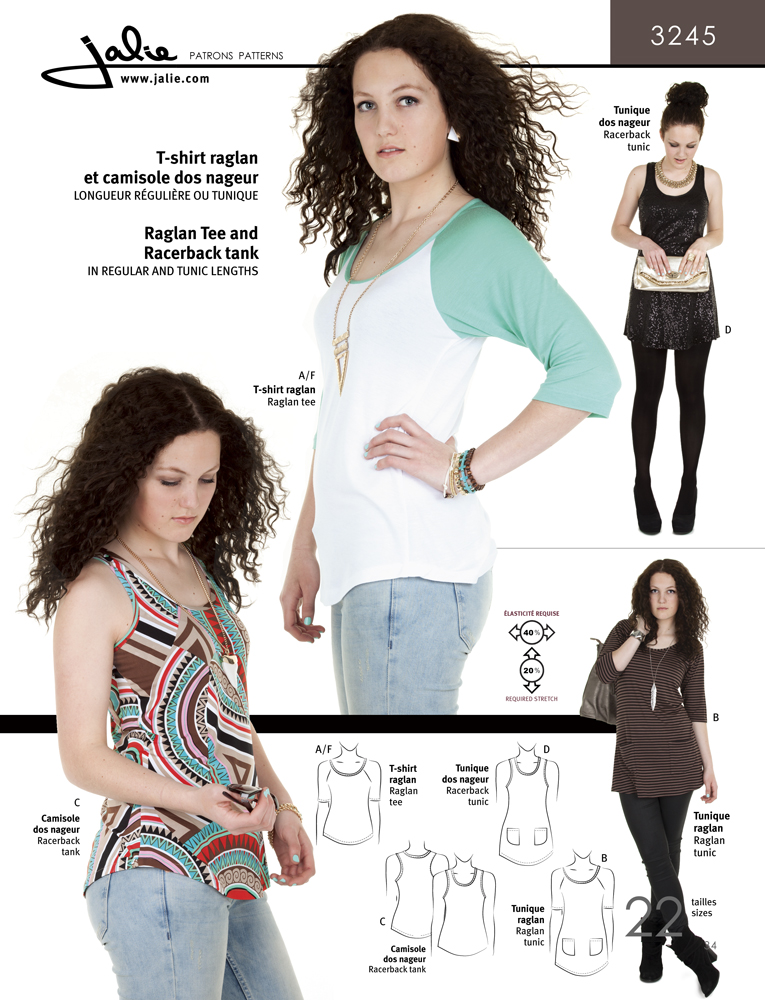 Detail: Jalie 3245 Raglan Tee, Racerback Tank and Tunics
Sizes: Girls 12M to 13, Women 4 to 22. All sizes in one pattern envelope.
With this pattern, you'll make all the tops you'll need for spring, summer, fall and maybe even winter!
Description: A: Raglan top with curved hem, half sleeve and binded neckline B: Raglan tunic with curved hem, half sleeve, patch pockets and binded neckline C: Racerback top with curved hem, bounded neckline and armhole D: Racerback tunic with curved hem, patch pockets binded neckline and armhole.
The Elliott Berman staff recommends this fabric: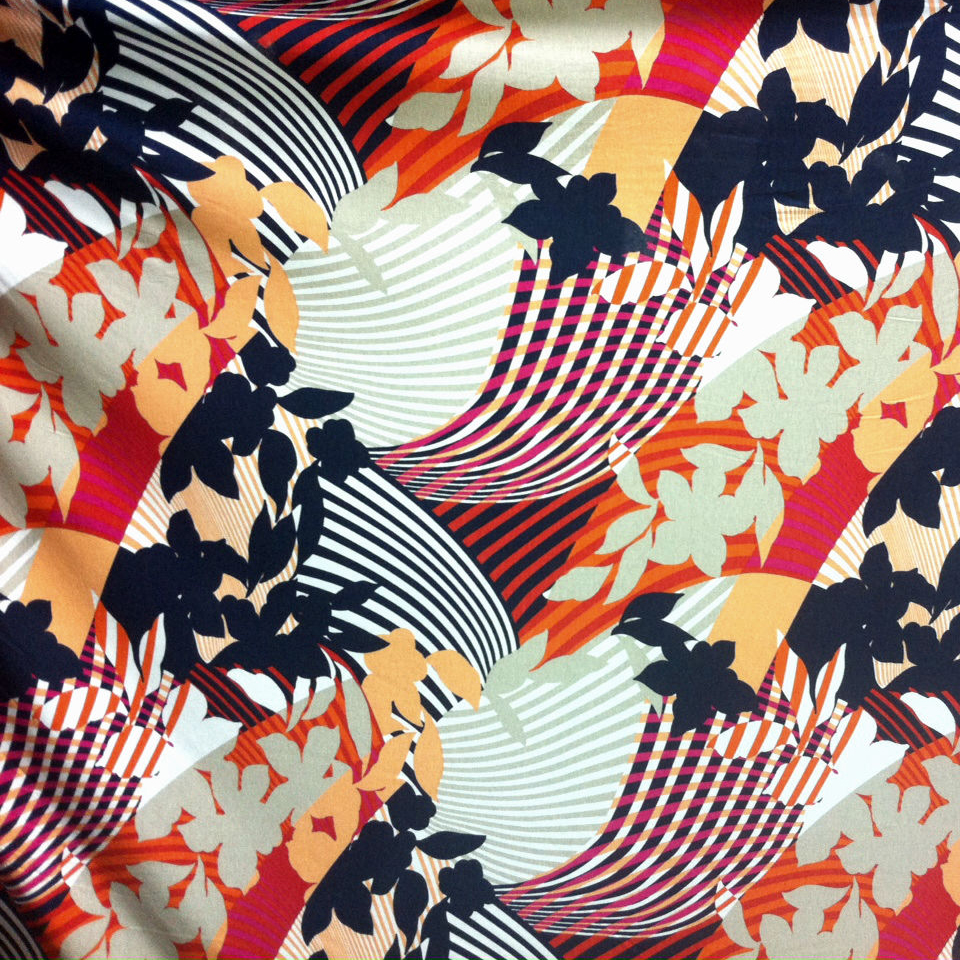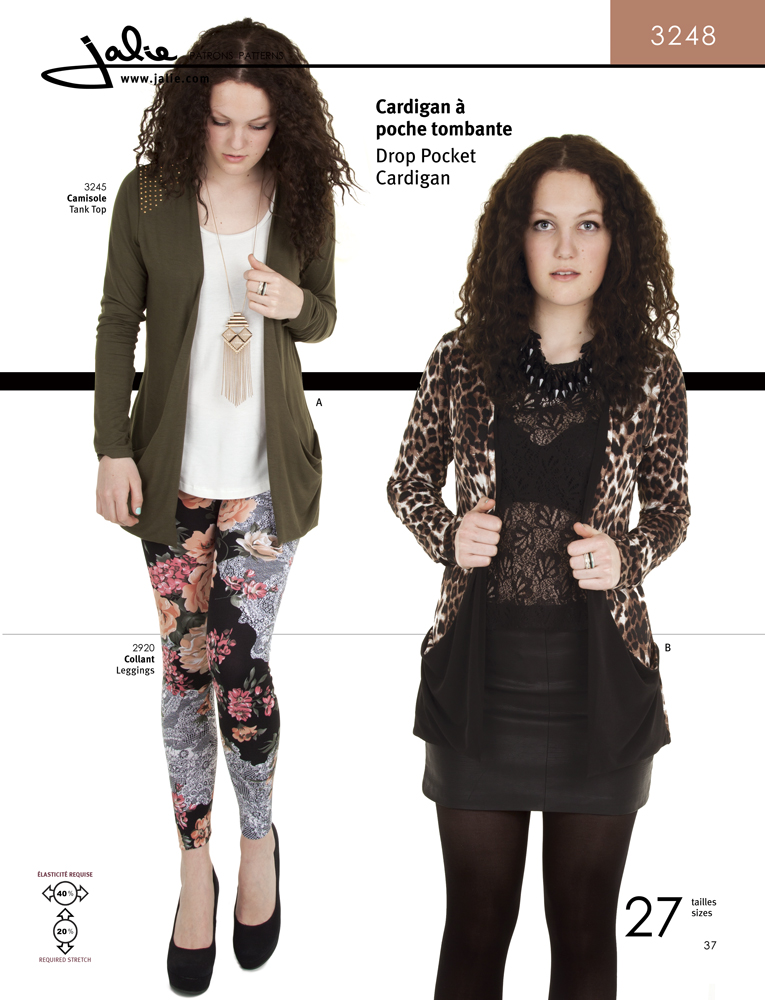 Jalie 3248 Drop Pocket Cardigan
Sizes: Girls 2 to 13, Women 4 to 22. All sizes in one pattern envelope.
Cardis are the most practical wardrobe piece around. They are functional (keeps you warm when it's cool out) but trendy, and you don't look like you're bundling up, just keeping up with fashion!
Description: Drop pocket open front cardigan that hits just below the hips. The sleeve is fitted and designed to be worn over a sleeveless top or dress. The double-layer front provides a great finish and allows the use of constrast fabric where the inside of the cardigan becomes the outside of the pocket. A quick "instant gratification" project!
Elliott Berman Textiles recommendation: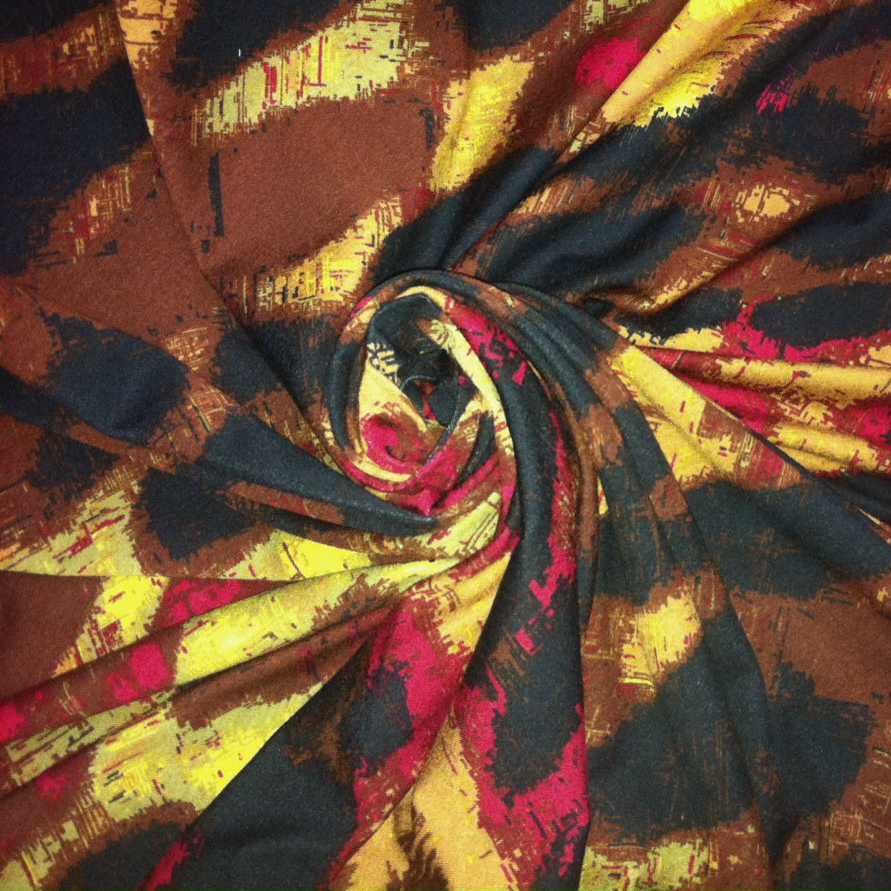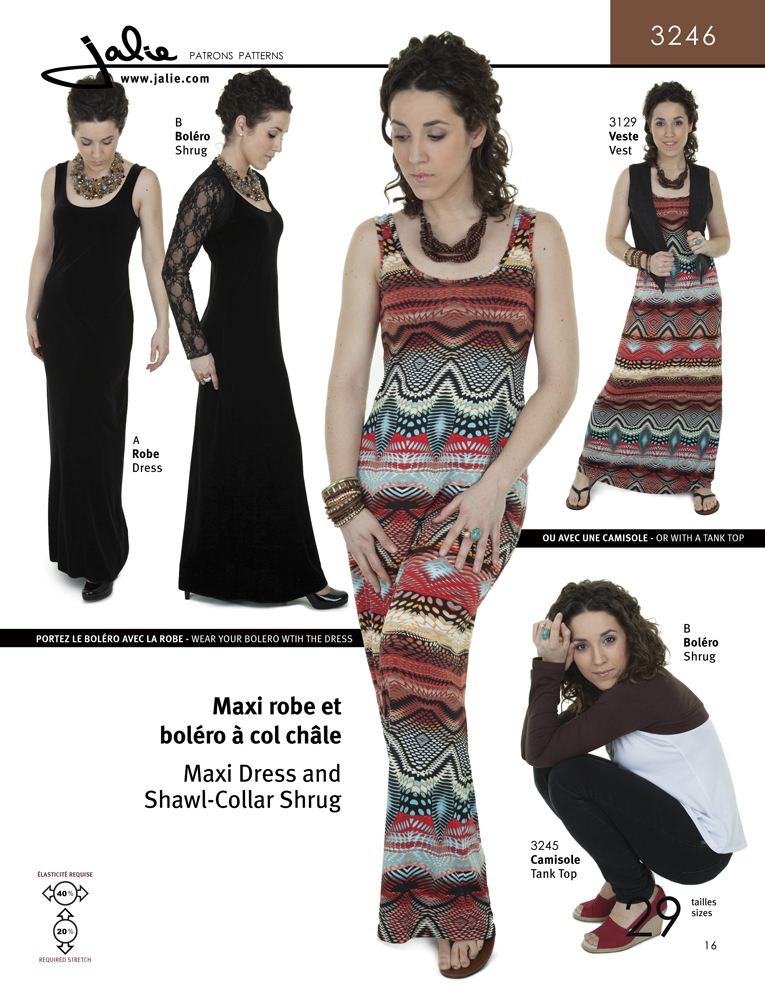 Jalie 3246 Maxi Dress and Shawl-Collar Shrug
Sizes: Girls 12M to 13, Women 4 to 22. All sizes in one pattern envelope.
This maxi pattern is right on trend! With the right fabric, you'll be the most fashionable around. The included shrug pattern will double your fashionability!
Description: A: Scoopneck maxi dress with bound armholes and neckline B: Long-sleeved shrug with shawl collar
Elliott Berman Textiles recommendations:
You can purchase any of the fabrics recommended in this blog post from Elliot Berman Textiles by clicking on the fabric, or by visiting Elliot Berman's Web site.
See the entire Jalie collection here.
New Jalie Patterns are available for Pre-Order (patterns will start shipping out on April 10th) on PatternReview right now.