I just returned from the international textile show in Las Vegas, and I have to share about some of the new fabrics for Fall. First off, some of the most popular colors are grey, maroon/burgundy, purple, winter white, and of course the ever faithful wardrobe builder, black. Many of the trends for this fall are the same as last year including:
Silver and gold metallic
Faux fur accents
Digital printed fabric
Double-sided wool/cashmere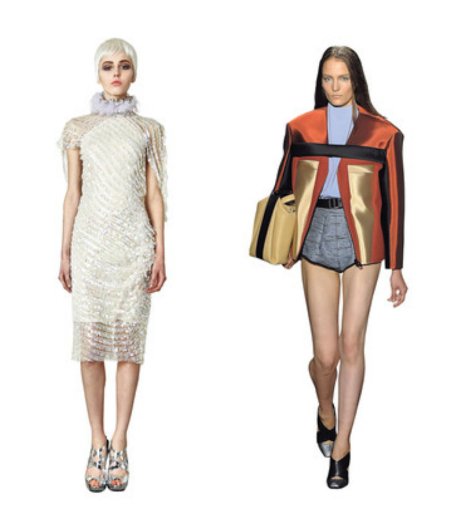 Photos (left to right): Talbot Runhof, Balenciaga from Getty Images
What I found most intriguing is the fabric manipulation that designers are creating. In fact, I recently ran across an article in the Wall Street Journal about some of these processes. A few of the extremes I noticed are:
Bonding neoprene or various fabrics. Balenciaga bonded polyester fabrics with neoprene and Alexander Wang bonded brushed mohair (photo above). Being an avid fisherman on my weekend life, I will have to try to combine some of my polar fleece jacket fabrics with polyester of silk. Koos van den Akker sprays 3M glue to attach silk to other fabrics, so this is how I plan on starting the process. Or adding embroidery making the design look like fabric instead of an embroidered design.
Using non-traditional fabric. Talbot Runhof adds sequins to gossamer-light filter fabric. This fabric is used in kidney dialysis, for those of you not familiar with the terms. When I first heard about this, I was picturing more of Halloween type design with gauze. As you can see here, this is definitely not the case. I had to include a photo of one of the dresses, gorgeous!
Those are just a few of wild fabrications coming down the runway. Many of the combined fabrics are made with polyester. Polyester is priced lower than many of the luxury fabrics, yet when combined in these creative ways, the fabric becomes luxurious.
I am filled with ideas of how to transform some of my fabrics. The first on my list is needle felting. I am not talking about the little flowers we see at the sewing expos, I am talking about transforming fabric for luxurious garments. Silk Dupioni takes on an entire new look when needle felted. This would make a perfect fabric for a jacket or handbag (see patterns below) or even embellishment. Another fabric I found at Elliott Berman looked like silk dupioni felted to a polar fleece or felted wool. Have any of you tried this?
I plan on testing all of these ideas and I will include the results in my next blog. Wish me luck!
Pattern Ideas: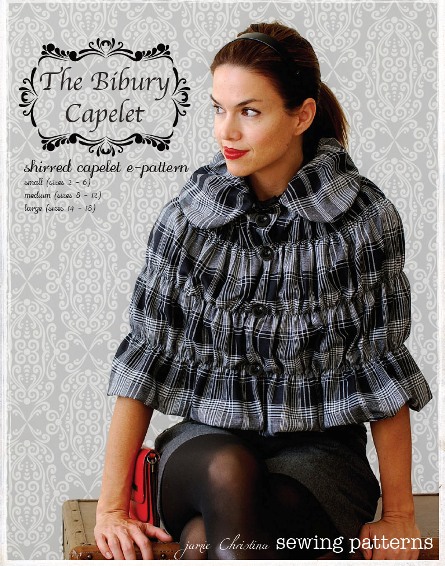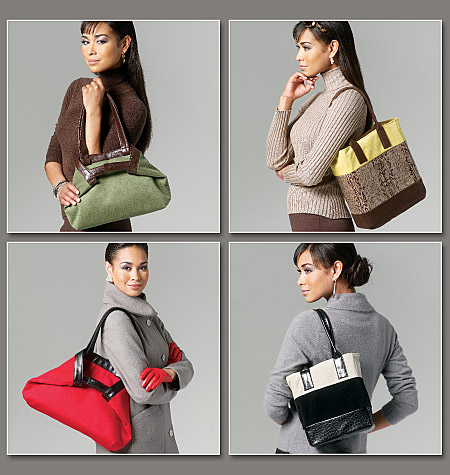 Ask Angela …

"When sewing jeans out of stretch denim, I find that my stitches pull out and ripple. Is there a way to prevent this from happening?" -- Katie from Michigan
Answer:
I know exactly what you are talking about as I recently had the same problem sewing jeggings. I used the triple stitch, found on most sewing machines, to fix the problem. Use regular polyester thread and a longer stitch, like 4.0. The triple stitch is designed for sewing with knits, and, with the longer stitch, the topstitching looks very professional.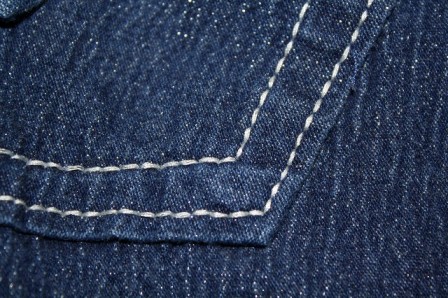 The triple stitch solves stitch rippling.
Cheers
Angela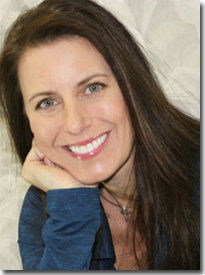 Join me on Facebook, Twitter, and Pinterest, or sign up for sewing tips and class updates on my blog.
Angela Wolf is the designer and founder behind ABO Apparel, Angela Wolf Ready-to-Wear and ABO Sport. An A-list clientele has given Angela more than fifteen years of experience dressing and fitting many diverse women and has enabled her to understand the different styles that compliment each individual woman.
See Angela's classes on PatternReview.
Join Angela on Facebook, Twitter, Pinterest, and her blog.
Missed Angela's previous columns? You can still read them!
Dressing Up the Little Black Dress
Colors for Spring/Summer 2013
Leather and Fur…Not Just For Dress Up!
Prints on the Fall 2012 Runways
Oversizing the Runways
Sheer Madness
Mixed Media
The Classic Skirts
The Top Fashion Trends for Fall/Winter 2012
Pantone's Color of the Year... Tangerine Tango!
Accessorize With the Scarf For Any Season
Fabrics for the Holiday Season
Faux Fur
A Few Fall 2011 Fashion Trends
The 70's
White, it's Everywhere... How to Wear It
How Will the Royal Wedding Affect Fashion?
A Touch of Glamour
The Love/Hate Relationship With the Popular Trends...Wide Leg Pant and the Skinny Jean!
Fashion Tips & Trends with Angela Wolf