We've got some great news! PatternReview now has its own pattern!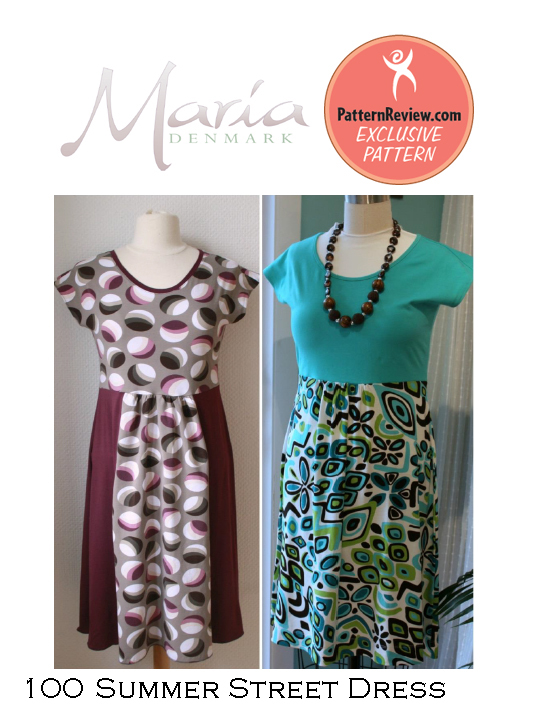 PatternReview Summer Street Dress Downloadable Pattern
Sizes: XS to XXL. Designed for a C cup.
Suggested Fabrics: Suitable for a variety of knits, such as rayon jersey, cotton knits, ITY jersey, and wool blends for fall.
A PatternReview exclusive, the Summer Street Dress is everything you want in a cool summer dress.
Designed by Deepika and drafted by MariaDenmark, the Summer Street Dress is easy to sew. With an optional contrast panel in the front, this short-sleeved knit dress with a bow neckline has endless possibilities.
Sew as is for a sweet knit dress that you'll want to wear everywhere. Lengthen the skirt, and you have a maxi that's right on trend! And the Summer Street Dress looks equally cute with sandals or boots.
The Summer Street Dress is the transition piece you've been waiting for.
Don't wait… Download it, sew it and wear it today!