Is there ever really a completely new fashion? Once in a blue moon we see something completely different when it comes to fashion, but if we do our homework and look back in fashion history, we see that any given fashion has probably been done by someone in a previous time. The key is popularizing a combination of looks to create a style that seems contemporary.
So we recycle fashion, or better still, re-use fashion. As we look back at the past, depending on what fashion means to us at the time, we gravitate toward certain looks that are iconic to us. Sometimes these looks are rooted in history in the form of costumes, for example, for Revolutionary War or Civil War re-enactors. But what about everyday dress? Nostalgia or just the pleasure of seeing a certain combination of fashion components, like hem length, neckline, sleeves, can create the look we want from elements we've seen in the past.
Today, we're seeing a resurgence in vintage fashion. Mainstream sewers are increasingly interested in 20th century patterns, particularly those of the 40s, 50s and 60s. The cable show MadMen has had a strong influence on women's contemporary fashion. Tribute museum exhibits for designer fashion greats like Madame Vionnet, Coco Chanel, Yves St. Laurent and others have also spurred this trend.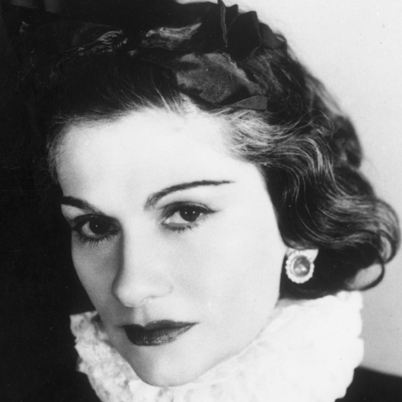 Coco Chanel still influences fashion today.
Fortunately, the sewing world is responding to this trend by creating patterns that recreate vintage fashion or salute it. And PatternReview members at the forefront of this fashion wave. Take, for example, MIF Julia Bobbin, who recently sponsored a MadMen Dress Challenge on her blog. Look at the pictures in the Member In Focus article on Julia Bobbin, and you'll see that her style is late 1950s-early 1960s.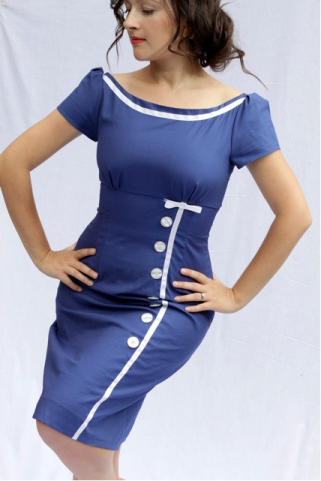 PR members like Julia Bobbin have jumped on the vintage bandwagon.
Independent pattern designers like Colette, Sew Chic and Cake all have patterns whose styles salute the past. For example, Colette's Clover Pants hail back to "Pedal Pushers" from the early 60s.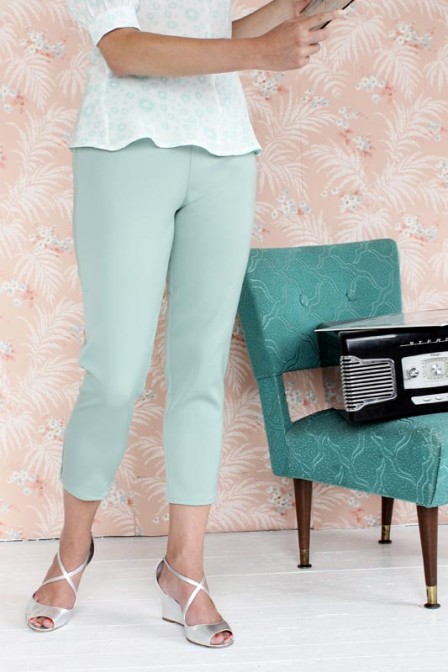 Can't you just see Annette Funicello running across the beach in these? And they're also perfect for the 21st century.

This pattern is highly recommended by many, including littletailoress, thegreenviolet, and Byrdie. littletailoress says: "This is such a FAB trouser pattern! I love love love 60s style trousers- even more so after watching Celia rock some in "The Help". I just think the high waist, slim leg and no fly-front combination is soooo elegant and flattering."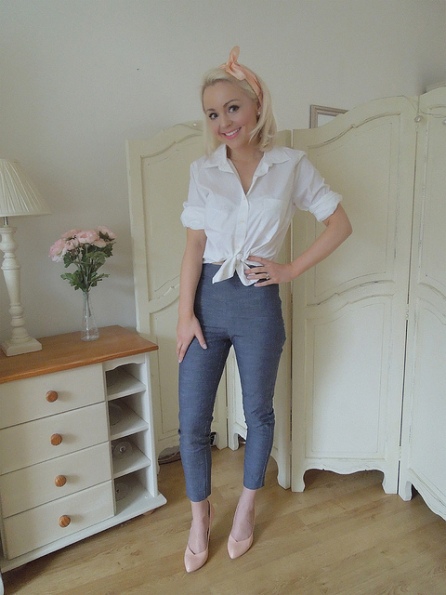 littletailoress loves loves loves Colette's Clover Pants.
Sew Chic calls its line "Modern Patterns with Vintage Style". Here you'll see styles from the late 40s, the 50s, and the 60s. The Phantom is so 50s chic.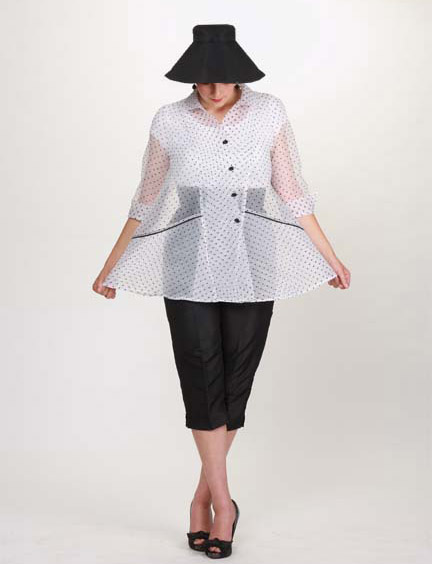 Cocktails, anyone?
Cakes' Tiramisu Dress is reminiscent of the 50s, too and is highly recommended by many members. lbreton calls it a "Great, easy to follow pattern that will seriously fit you easily."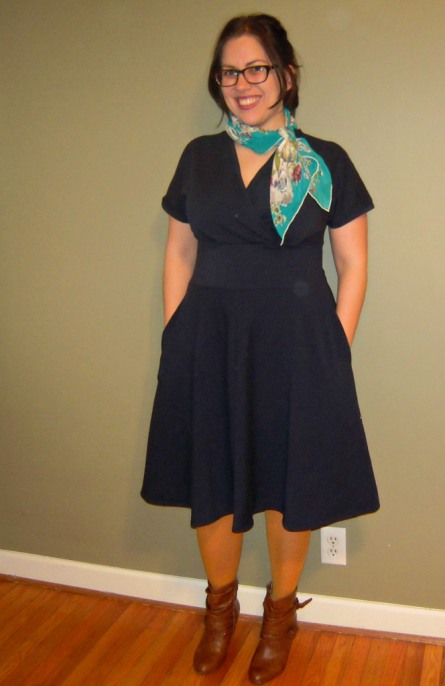 Lbreton models the Tiramisu Dress.
While we love the vintage-derived patterns, some of us are willing to go back to the past and take up the challenge of sewing actual vintage patterns. In fact, PatternReview has an entire Message Board forum devoted to fans of vintage sewing.
Sewing from a vintage pattern is a different experience than sewing from a contemporary pattern. For example, sizing is different. WantToSewAgain loves styles of the 40s and 50s. But she wonders: "But, when I look at the pictures on the pattern it appears that all women had itty bitty waists. It looks like they can put their hands around their waist. I'm not small now. But, even when I was an underweight teenager/young adult I didn't have that small of a waist. So, I was wondering did women really have that small of waist back then? Or, is that just the artist's rendition of what women looked like?"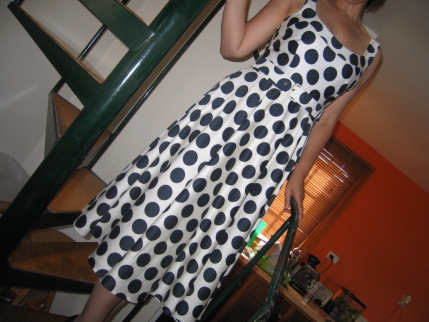 echolalia sewed Vogue Patterns: 2902 (Vintage Vogue c1952).
HanPanda sews from reissued retro patterns and hasn't found any difference in the sizing. But Andi says, "I use the measurements on the actual envelope and always measure pattern pieces. A size 16 in 1930's patterns is different than a 16 in 1960's, 1980's etc. I think the reproduction vintage from the big 4 have been re-sized for current Big 4 slopers."
Elona adds, "They were smaller back then. They worked harder, ate less, and hit puberty later than women today (a fat-related issue)." DonnaH points out that they had stricter foundation garments, namely, CM_Sews says, girdles.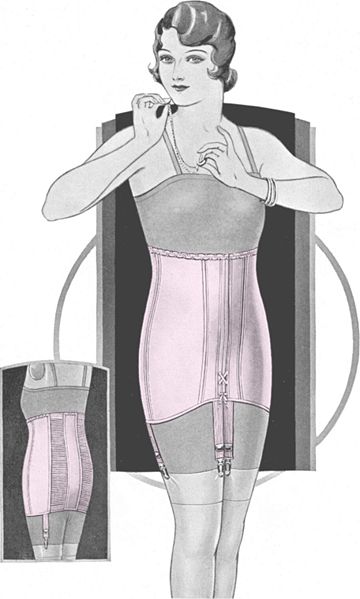 Girdles like this one don't influence fashion anymore.
She says, "When you shop for vintage patterns, you'll see some pattern envelopes from the late 1960's and the early 1970's emblazoned with "Uses the NEW Pattern sizing!!" or some such (introduced in 1968). Many/most young women stopped wearing girdles in the 1960s. The New Pattern Sizing used a slightly larger waist measurement." Read the rest of this interesting discussion.
Realizing the growing popularity of vintage patterns, the Big Four pattern companies have re-issued some of their discontinued patterns from the past. Butterick has their Retro line, and Simplicity has a vintage line as well. Patterns like McCall's 6646 Misses'/Women's Dresses hearken back to another era.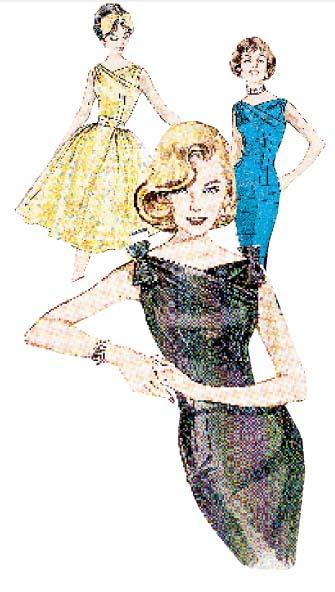 velosewer sewed a version of Butterick 6582 60's Retro Dress. Read her review.
Butterick has also gone one step further by introducing designs by designers like Gertie (a designer and PR member we profiled on our blog).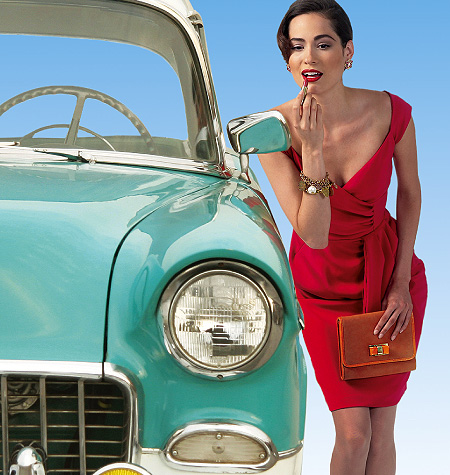 Butterick 5814 Misses' Dress Designed by Gertie.
You can see the influence of vintage fashion everywhere today. Don't be intimidated! Pick the look that speaks to you, and sew vintage that you can wear today.
Discuss Vintage Sewing on the Message Board.
See all the Colette Clover reviews.
See all the Sew Chic patterns.
See Reviews for Vintage Patterns.
Have you sewn vintage patterns? Tell us about it!