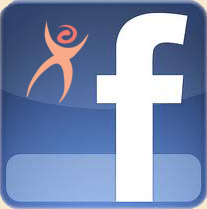 Do you ever see old patterns from a bygone era at yard sales or thrift shops? What do you do when you see them? Walk on by or scoop them up? If scoop, how many do you have? Please share with us in the comment field below!
Or, join the discussion on Facebook.
Here's what other members said on Facebook:
Scoop them up if they are pre-1970, leave them there if newer than that - except children's clothing. I love old children's clothing patterns, of any era. Getting harder to find anything earlier than the '80s. I often buy up old Vogue designer patterns when I find them, too.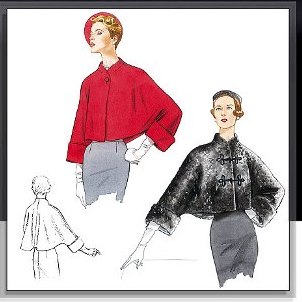 I am the one who has old Vintage patterns from 1980 to 2009. And I'm NOT selling them. I have over 500 patterns.
I usually only buy the ones that will fit my daughter or me. I seem drawn to the mod styles of the 60s...
I usually scoop up everything I can find. Yes, I am a sewing hoarder, but it all will get used eventually.
I usually scoop them up if I know the style would look good on me and is my size, or at least close to it (can make small adjustments if necessary). I tend to go for 50s and 60s dresses, especially the full skirts of 50s dresses and the mod 60s styles Oh and some 70s too because I love bell bottoms.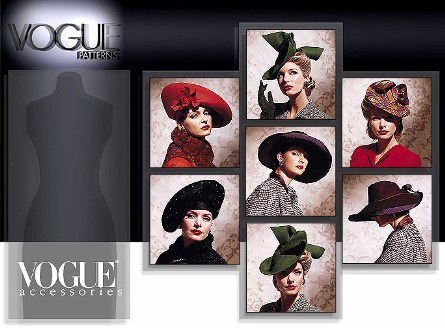 I definitely scoop up any that appeal to me. Have picked up anything from the 1930s through to modern day. Really depends in the style!
I make my living doing just that.
Grab them before someone else sees them! I love vintage patterns!
But I have to admit, my favorite vintage pattern was given to me, not purchased. It is my mom's wedding dress pattern from 1956.
It's sort of disturbing that patterns from my childhood are considered vintage... I grab any that I see that are pre-1980 because so many fit better and children's patterns that don't exist anymore.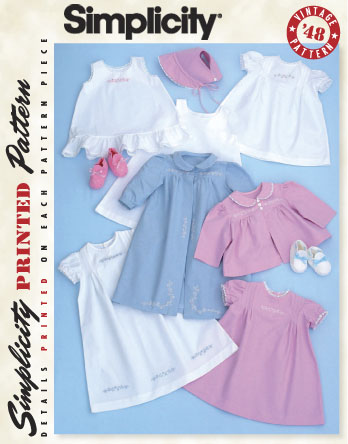 Scoop them up most of the time!
I have about one and a half boxes full. I've found some marvelous ones on Ebay, and always keep an eye out for them at thrift shops, etc. They need to be close to my size for me to buy them, or else totally wonderful in some other way, like my Winnie the Pooh pattern....
I used to buy them all, but now I only buy ones that interest me. I must own over a 1000 but I haven't counted them. Bought an Ikea dresser to put them in, but they have spilled over into other boxes.
Scoop them up.
I scoop away if they are of styles that interest me. I have a large collection.
I have about 300 from between 1920-1990. I'm trying to stop this habit.
Recently picked up a gorgeous 1950s coat pattern and a dress pattern from the same vintage. Can't wait to play with them.
Scoop them up every time. I love the 50's style so I have about 15. Only a small collection but I'm getting there.
I scoop them up! And don't really know how many I own... Can tell you for sure my customers love their vintage inspired new dresses!!
I met a woman, a novice sewer, who had a 1970's Simplicity pattern for a "spat" that went over your shoes and looked like boots. I decided I am going to start hunting for old patterns. There are some treasures out there. When my mom moved into a nursing home, we took 43 years of patterns to Goodwill.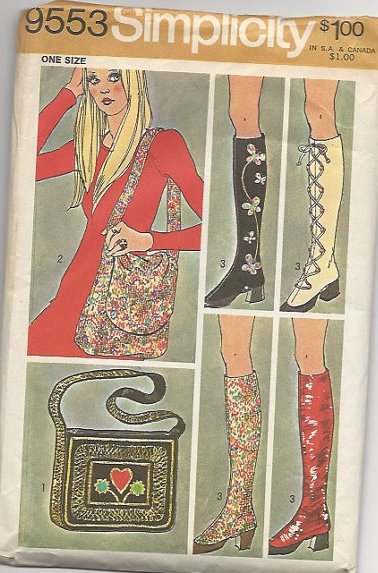 I have that pattern [1970s spats pattern]. I haven't used it...but I have it!
For those who need to declutter, don't worry about kicking the habit, just send 'em my way or more realistically, pass them along to someone you know who will appreciate them.
Scoop up only those in my size, or close, uncut and in good condition. I have way too many patterns as it is
I went to the Textile Center "garage sale" and bought 130 patterns. I have about 70 listed on ebay. I sold some for 25 cents each to refugees who are new sewers. I only buy ones in good shape and most, uncut. I look for a nice timeless design. I love patterns!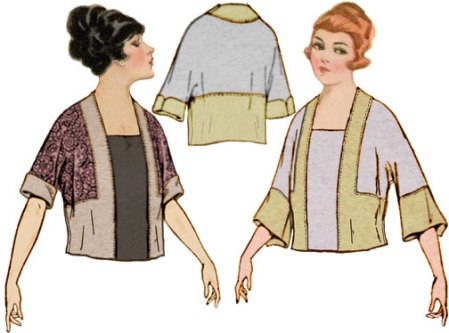 Goodwill throws out or burns tons of stuff. I wouldn't donate sewing stuff there.
I buy them, especially if I made something from one of them years ago.
Cannot walk by...have almost too many...but I'm beginning to question keeping the 80's styles. Do we really think those shoulders will come back?
Scoop them up always!! And I have too many to count! Lol
I have a complete set of Betsey Johnson 1970's Butterick patterns. Naa naa!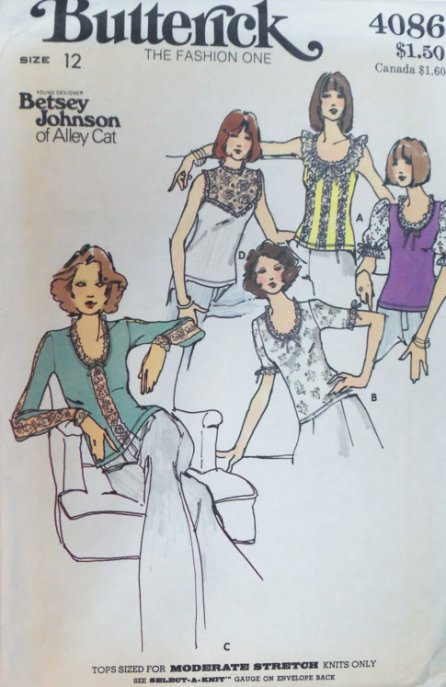 I was at an auction and picked up a friend of the family's grandmother's collection. The dates run from 1942-1980s. I now am the proud owner of about 100 vintage patterns but not sure what to do with them now, lol.
I own about 300 patterns from Edwardian through to 80s *cough* but it is my hobby to collect them, they make me happy. My favourite era tends to change every few years, at moment its 1930s, but 50s, 60s and 70s have all had their turn. I am so envious of your Estate sales, I dream of picking up someones collection of vintage patterns!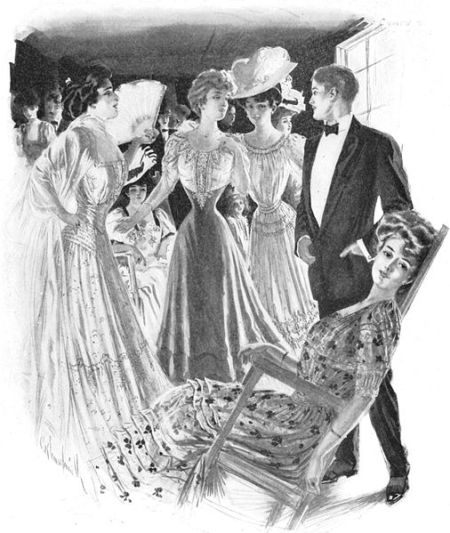 I bring home anything from the 60's and older. I probably have 900 or so. Since I want to do costuming, I consider them research.
Scoop! I bought one today, as a matter of fact. I have maybe 12-15 vintage. I have more patterns of all kinds than I could ever make, but patterns are optimism in an envelope!
I walk on by.
Scoop them up. I have about 800?
I ALWAYS scoop them up- I must have 400, I am trying to inventory and list them for sale, but it goes slowly.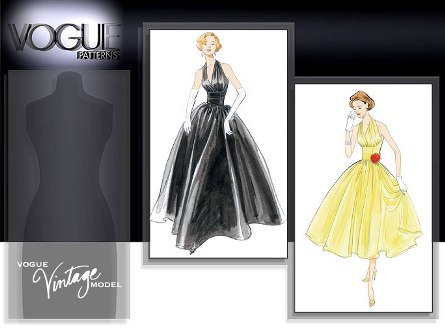 Some of my favorites have come from yard sales and Salvation Army. Unfortunately, the local Salvation Army no longer sells sewing patterns. They say that people had complained about missing parts. The way I figure it, when I buy a pattern from Salvation Army, I'm making a small donation to a good cause; if I get a usable pattern, then all the better.
At last count, I had 6321. I also have a weakness for vintage notions - I have more metal zippers and trim than I could use in a lifetime. I can almost guarantee that whenever I start a project, no matter what it calls for, I have it on hand
Have huge collection. Getting hard now because they are selling well on ebay
Only grab the good ones, or the ones I want to read. Good meaning old, 50's and earlier. Then again, there are a few 80's ones I'm looking for....
Read our other vintage-related blog posts:
Interview with Michelle from Patterns of the Past on Vintage Patterns
Do you scoop up vintage patterns or walk on by? Tell us!