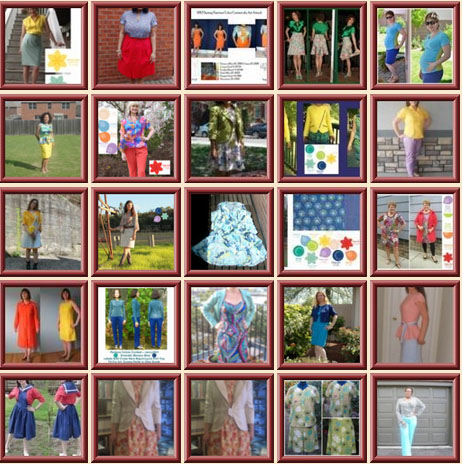 The 2013 Spring Pantone Fashion color picks have been out for awhile, and the colors can be seen all over the runway.
This Pantone contest encourages members to sew an outfit using these colors. How did they do? You be the judge!
The goal: Sew a two-piece outfit for a woman or a man. There are many possible combinations- blouse/pants, tee/skirt, dress/cardigan to name but a few. The two pieces must be able to be worn together.
See more information about the Pantone colors in the rules.
P.S. Voting closes on May 9th.