On April 26th, 85 PatternReview members came together to celebrate their love for sewing and their favorite sewing community - PatternReview at the Marines' Memorial Club in San Francisco, California for our 11th Annual PR Weekend. It is always difficult to write this post after the PR Weekend because as much as I want to, I'll never be able to express how much fun was had at this event.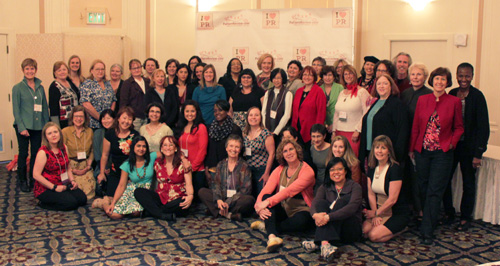 Most of us arrived on Thursday to scope out some of the stores ahead of time
and mingle with friends.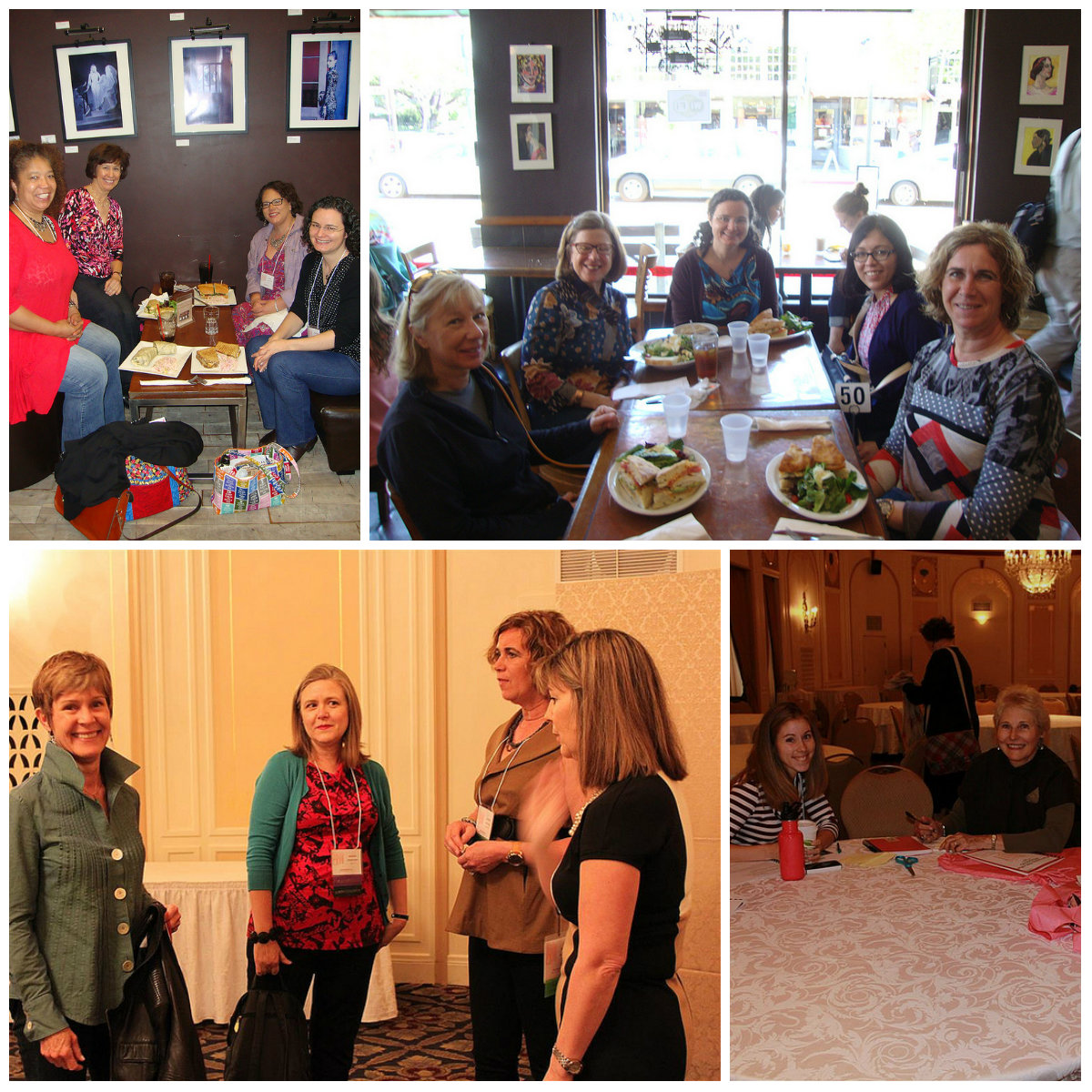 Registration began on Thursday evening where our volunteers handed out these pretty PR weekend bags to everyone along with this expertly compiled booklet (thanks to our volunteers!) which contained bios of all the 85 registrants as well as details about the area and the stores we were going to visit.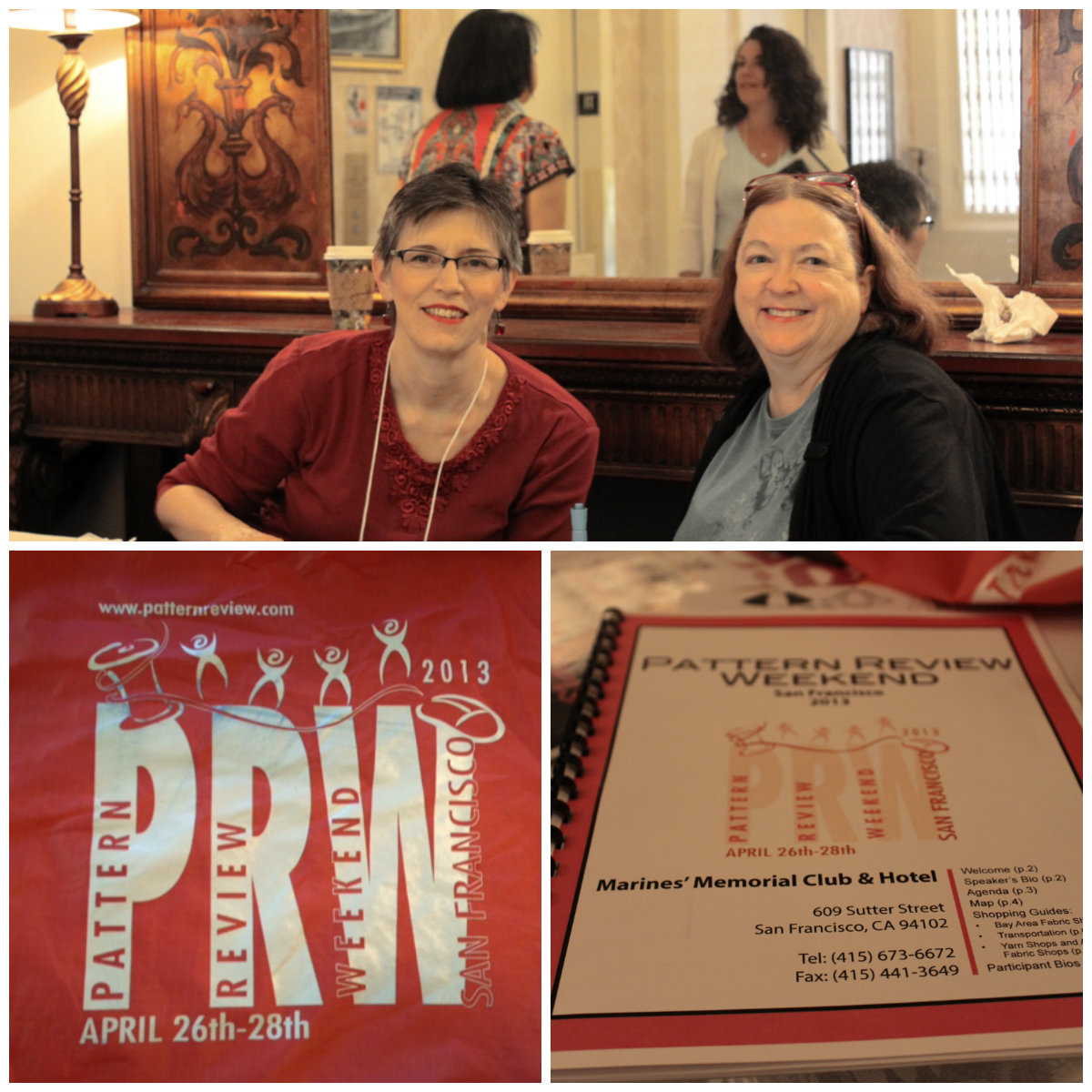 Our venue was the beautiful Marines' Memorial Hotel - a place like no other. Not only is it beautifully decorated but it is also a living museum with photos, artifacts and stories about our brave marines. It is a tribute to those because of whom we enjoy the freedom today. If you are ever looking for a place to stay in San Francisco, I highly recommend this hotel. It is reasonably priced and the profit from the hotel goes back into restoring and renovating it.
We started bright and early on Friday with a Fit Seminar with Sandra Betzina who showed us how to alter patterns to fit us on the big screen. This was very helpful as she sliced and taped and altered the patterns right there in front of us. We also got to look at some of the newer patterns she has been working on and where to add ease for our body types.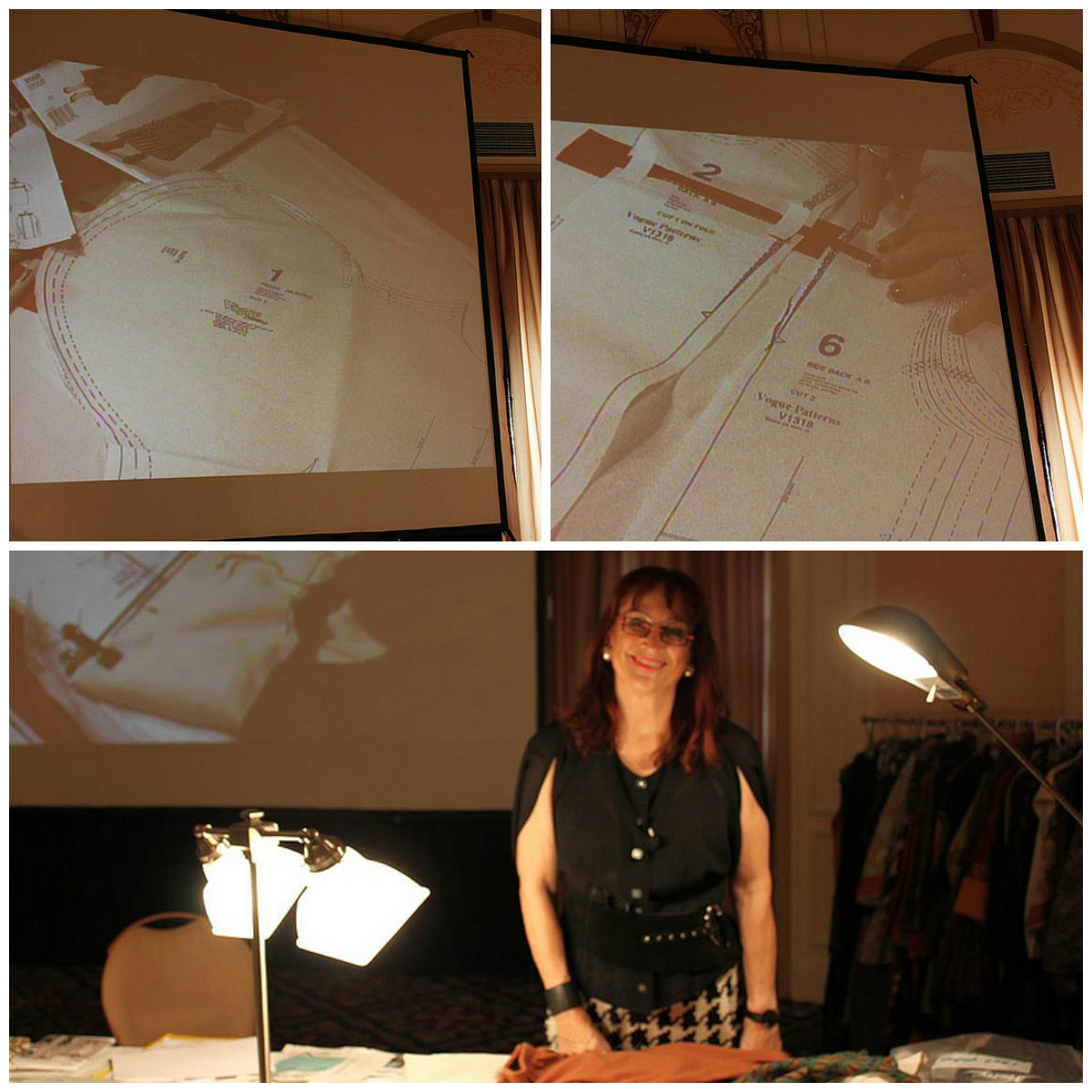 Before we took a break for lunch, it was time for the Apron Contest Show and Tell. Look at these 5 lovely ladies sporting their aprons showing their Love for PR! Verosews took home the first prize!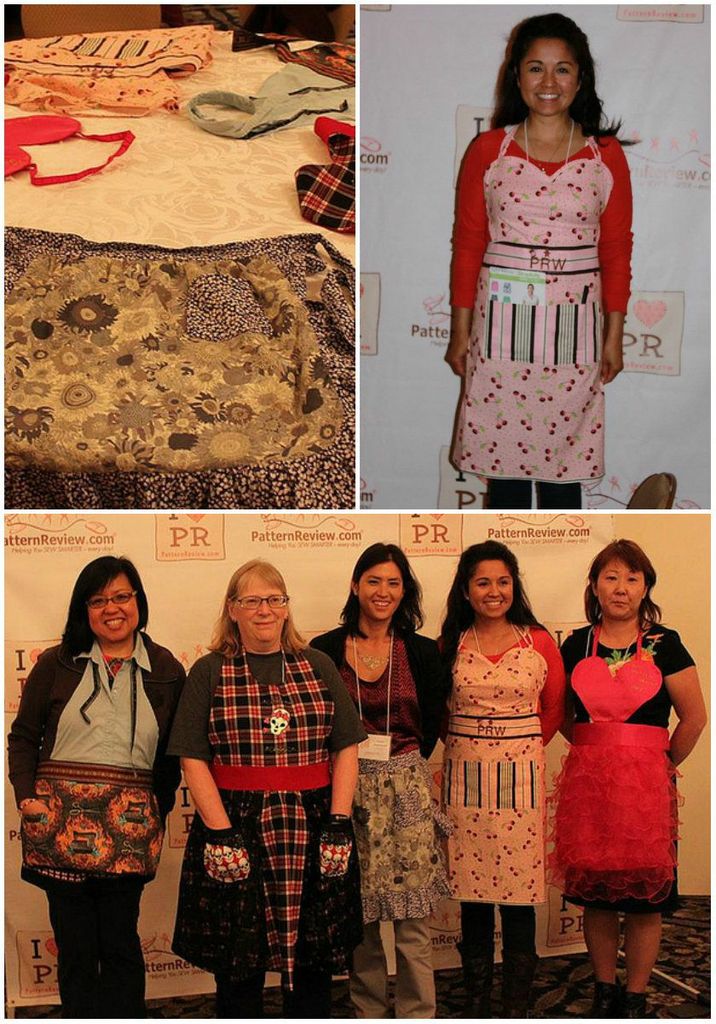 And then it was time for the Pattern Swap. To prevent a stampede, marec made sure that the patterns were covered before it was time! "No Peeking!" I scored a great pattern! Vogue 8382. Which was coveted by many!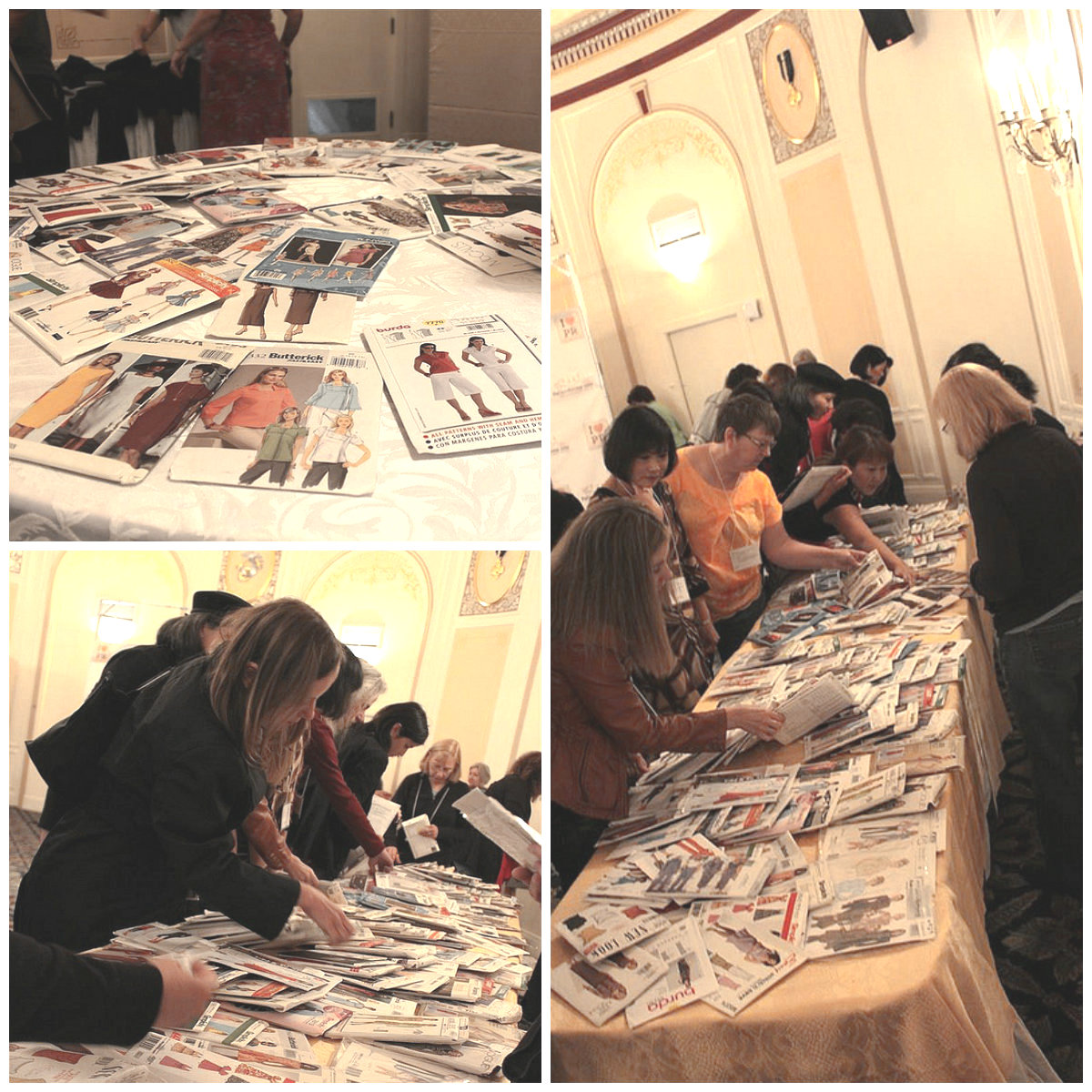 San Francisco is food heaven! There were so many great places to eat...from a hole-in-the-wall Mediterranean to family-run Italian restaurant right next door to the hotel. Some of us took a detour to Berkeley to check out even more food joints!
We gathered back in the Crystal Ballroom for the afternoon seminar with Sandra where it was time to learn some construction techniques and enjoy a trunk show of clothes from Sandra's closet. We even had a screen set up where we could try some of them on. What fun!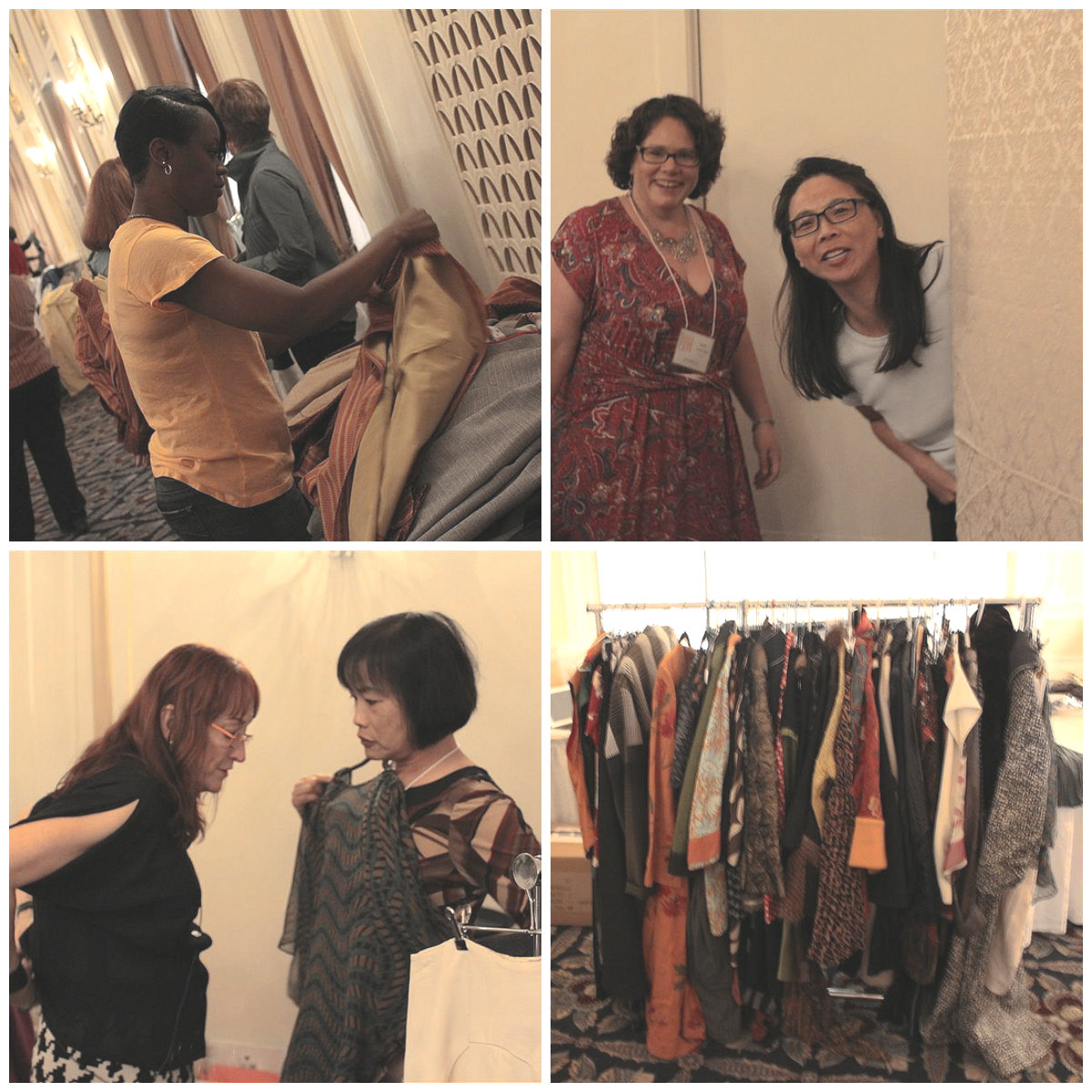 After the seminar we took some fun photos in front of the new PatternReview step and repeat.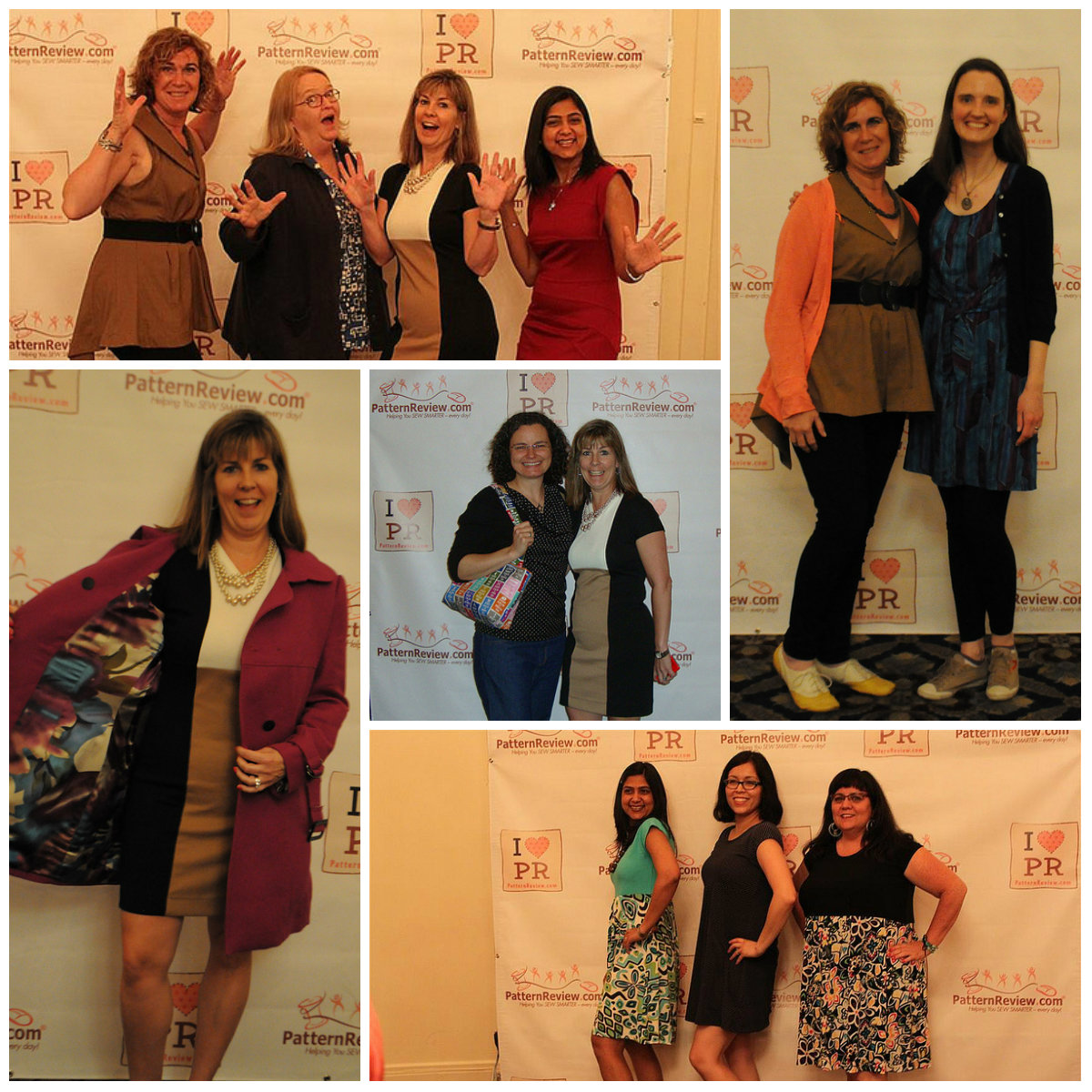 Oh my! look at the time... we're late for dinner! And off we go to Buca De Bepo for a REALLY great group dinner. Even though it got a little noisy, we persevered.
We handed out a lot of prizes sponsored by our friends at Elliot Berman Textiles, Patterns from the Past, Nature's Fabrics, Fitz Like a Glove Ironing Board, SA Curve, Angela Wolf and Jalie Patterns.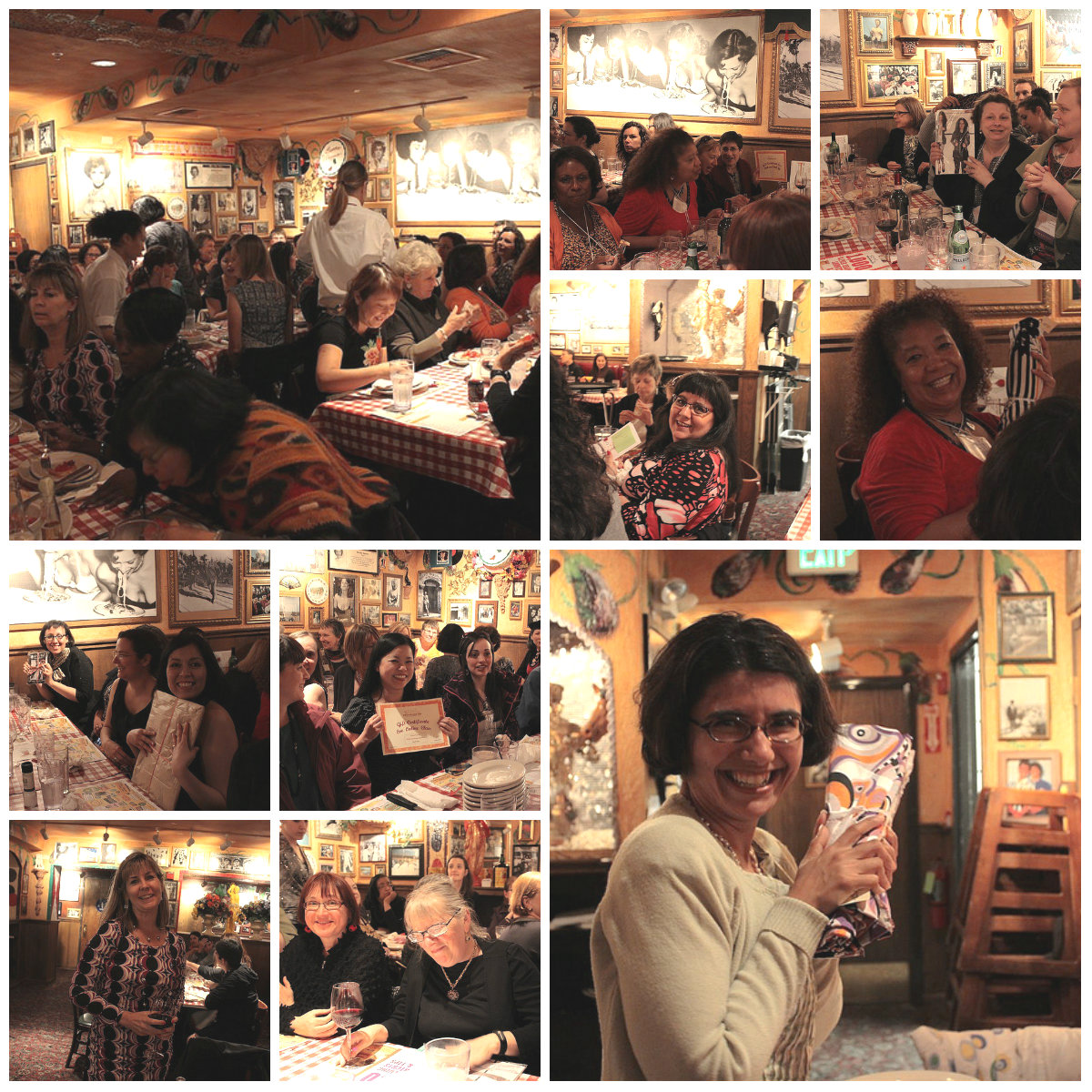 Saturday was self guided shopping day. A lot of local volunteers stepped in to drive some of us while Jo took a group to the downtown stores. I headed to Stone Mountain and Daughter first and check this out! We were in fabric heaven. After buying my fabric I headed to Haight Street for an adventure with Kathi Rank and it was a blast! On our way back we went in to check out Britex. Wow! this was creme-de-la-creme of fabric stores. That evening I invited everyone to my room for an informal show and tell. Even though a few could make it, it was still a lot of fun. I am putting fabric show and tell a required part of the next PR Weekend :)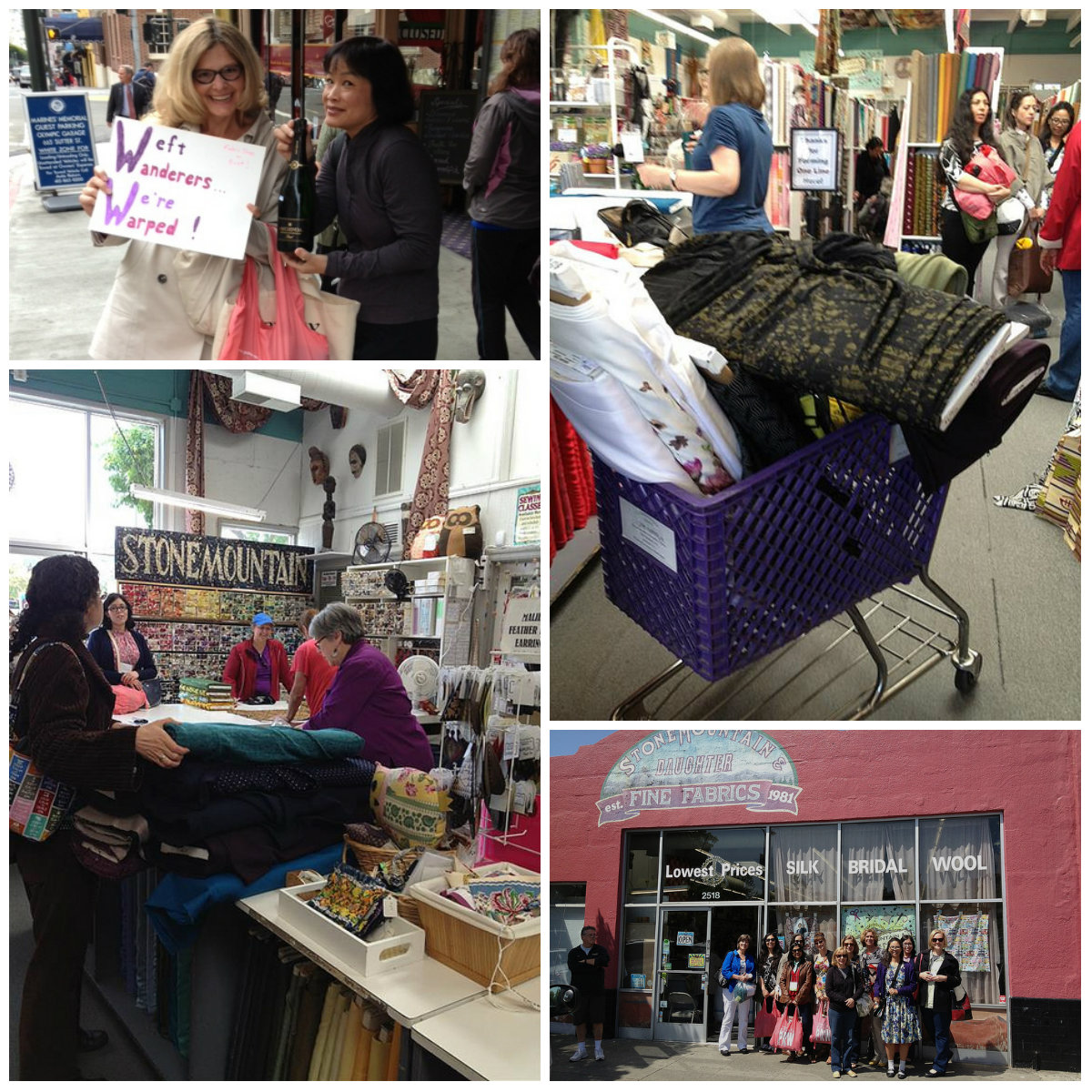 After a relaxing breakfast at the Marines's some of us went for some more fabric shopping while others headed to Chinatown to explore San Francisco. As I end this writeup and as we approach Memorial Day I want to add that staying at the Marines's Memorial Club was an amazing experience. A subtle reminder of sacrifices some have made for the rest of us. A beautiful place with an even more amazing staff who obviously care. Thanks also to the coordinators Bonnie, Connie and Kathi who made this event possible with help from our volunteers and thanks to everyone who stepped in at the last minute to pitch in.



Mark your Calendars for May 2nd-4th next year for PR Weekend 2014 - Austin, Texas!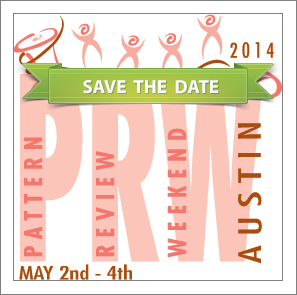 More photos over at our Flickr group.