Last week, we asked you to post a comment telling us these things: Have you ever made pants? How'd they come out? How was the fit? What pattern did you use? What fabric would you use to make the Eureka! Pants That Fit if you win?
We have randomly selected a winner… andrearn9.
Congratulations, andrearn9!
She posted: "The only pants I ever made that came out well used Cutting Line Designs One Seam Pants pattern. They fit wonderfully. I'd love to make a more structured fitted pant that fits well but I don't even know where to start with regard to altering a pattern to fit my body properly. It's something I'd love to learn. I'd love to make these pants in a fine cotton twill."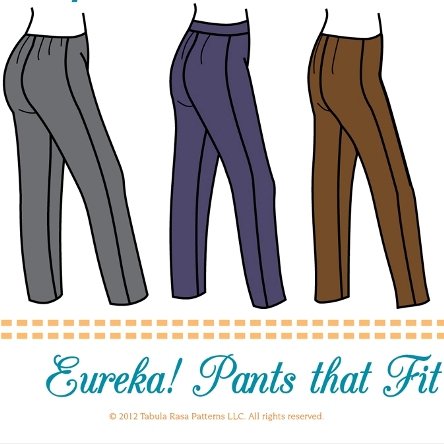 Thanks to designers Rae Cumbie and Carrie Emerson of Fit for Art for donating this giveaway!
Didn't win the Eureka! Pants That Fit pattern? Buy one now!
See all the Fit for Art Patterns!