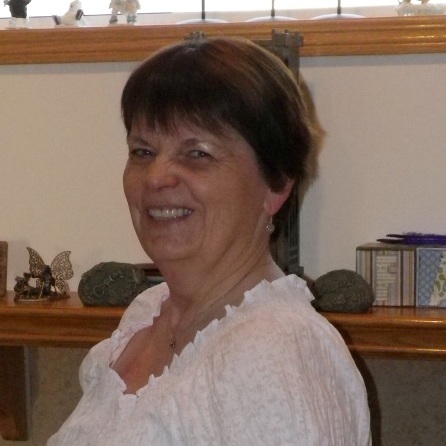 Member in Focus (Sewing as a Business): SheBear0320
Full Name: Sheila Somers
Member Since: 2008
Website: http://www.chianto.ca/
Home Base: Winnipeg, Manitoba, Canada
What is your sewing business?
Chianto by Sheila – custom design and production of athletic performance apparel.

Is this a full-time business or part-time?
Definitely full-time – and then some at certain times of the year.
What is the range of services you offer?
Chianto by Sheila has evolved to be primarily focussed on the custom design and production of one-of-a-kind performance apparel for figure skaters, dancers (including ballroom), bodybuilders, competitive bikini and fitness athletes, gymnasts, swimmers, etc. Chianto by Sheila also has a limited product line geared towards figure skating, fitness and technical wear.
How did you get started in your business?
When I started out in 1998, the business was known as "Chianto Crafts & Clothing" and provided a variety of services and products including formalwear, bridal, home décor, crafts, children's clothing and pretty much any item requested. The first several years were spent getting my name out and promoting my work quality. Had a year-round booth at a Crafters' Marketplace and attended many craft fairs in and around the city and sometimes further a field. It was through these booths that I met a couple of local designers and did a variety of piecework for both of them. One of these designers gave me my first referral into the world of competitive bodybuilding and fitness.
It took several years to find and develop the performance apparel niche that I now work in exclusively.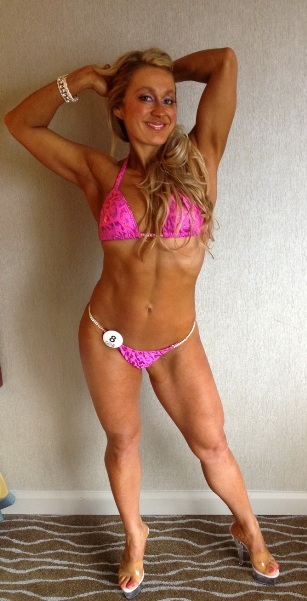 Photo by Melissa Boychuk
What made you decide to pursue this particular business?
In junior high, I accompanied a friend to an acting audition for the school play and immediately fell in love with the costume and props department – first play I assisted with costumes was "South Pacific". Two loves came out of that chance encounter – a love of musicals, especially live theatre, and a passion for costuming regardless of its form. About 3 years after that, I saw Toller Cranston on a television special which served to expand my vision of costuming opportunities.
From those early encounters, I knew I wanted to pursue costuming – it was just a question of how and when.
How long have you been running this business?
Plans began in the fall of 1997 to start a sewing-based business, but the official start-up date of Chianto Crafts & Clothing is May 1, 1998 – just passed the 15th anniversary. The progression towards a performance apparel niche began in 2002 while I was volunteering at a figure skating competition. Another volunteer with the "I hear you sew" introduction approached me. Turns out she was looking for someone to make skating pants for her son as she couldn't buy "off-the-rack" pants that were long enough. I took on that project for a minimal cost as I had not sewn much with spandex fabrics. The rest, as they say, is history. In June 2007, I added the Chianto by Sheila label, which is attached to the "new look" of the business, and the complete switchover to athletic performance and practice apparel took place. In June 2007, the Chianto by Sheila website was also launched.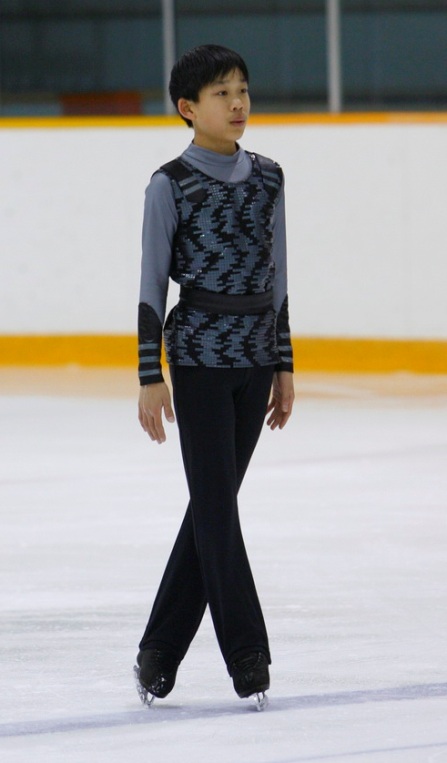 Photo by Images by PW
How did get your name out there when you first got started?
Computer-printed business cards were handed out at all craft fairs I attended. In addition, kept business cards in the permanent booth at the Crafters' Marketplace and also left them at the fabric stores around town.
As the business evolved, I targeted specific locations to leave my business cards – dance studios, gymnastics clubs, fitness clubs, etc.
What kind of advertising worked for you in building your business?
Once I started working in the performance apparel field, business cards were printed up at a print shop on heavier stock for durability and a more professional appearance. Also developed a couple of colour flyers outlining the available services and colour photos of past work. Attended competition vendor boutiques and bought advertising in competition programs (all very reasonably priced). In addition, donated gift certificates or products along with promotional literature to silent auctions and raffles.
I have also provided on-site competition seamstress services at 3 national level figure skating competitions since 2009 and am scheduled to do another one this fall. At one of these competitions, I was interviewed by the local newspaper and the story appeared both in print and on the internet.
I was also fortunate to have our local CTV station approach me to do a 45-second spot on my work for an "I Believe" series that was part of the 2010 Olympics lead-up. The spot ran for 10 months at various times of the day and was fabulous publicity – 3 years later I still have people approach me to say they saw me on that spot.
What kind of a budget did you have when you first started and how did you make it work?
The start-up budget was very limited which worked since the sewing business started out on a table in the corner of a spare bedroom. To make that small budget work, supplies were purchased for projects as they were needed. Income from the business was put right back into the business to help it grow (slowly) over time.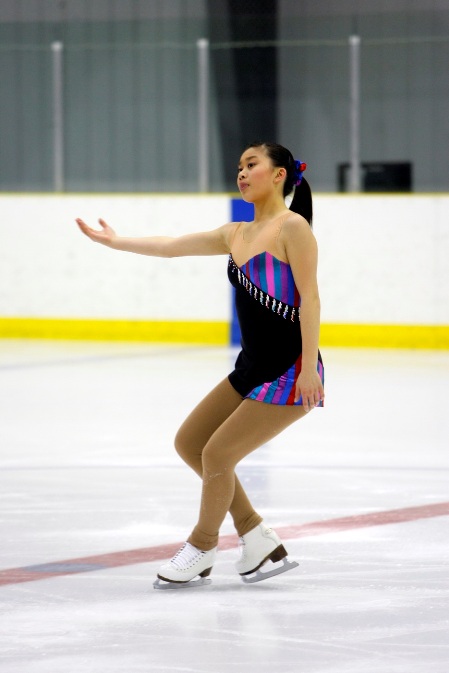 Photo by Images by PW
What kind of turnaround time is there in your business?
Turn-around time completely depends on the time of the year and the type of product. Minimum turnaround times for on-hand product is 48 hours, custom orders is 4 weeks and special orders is 3 weeks – these timeframes are for slower/regular workloads. During very busy times, it can run into the 8 to 10 week timeframe for custom orders. I do all the design and production work myself. I have repeat clients who give their deposits 6 to 8 months ahead of their competition date just to ensure they are on my "production schedule". These time frames are from initial consultation to final delivery.
How long does a typical project take and do you charge more for "rush" jobs?
This is a really hard question to answer – most of the work I do is one-of-a-kind so there really isn't a "typical project". I will take on "rush jobs", time permitting, but there may be a 25% rush order charge on any custom order requiring delivery in less than 4 weeks.
Do you participate in trade shows?
I participate in trade shows usually at annual conventions. I also participate in vendor boutiques at competitions and workshops. At this point in the business's development, I attend far fewer trade shows and vendor boutiques throughout the year than I did at the beginning. However, it is important to keep in personal contact with potential new clients as they become involved in a particular athletic pursuit.
How do you set your prices?
Prices are based on materials + labour + overhead. Formulas have been worked out for me and I just slot the numbers into the formulas and come up with the total. Different formulas are used for custom work, alterations work and product line work.
Do people ever try to haggle with you about your rates?
All the time!!!!!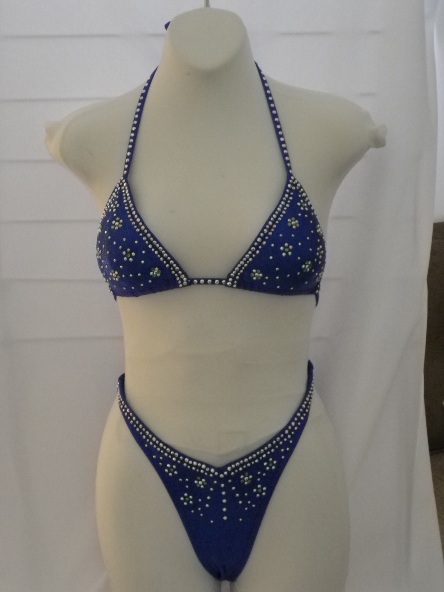 This is a photo of a suit I did for someone in Michigan -- a referral I received from a PR member.
How do you handle that?
For one thing, when it comes to custom projects, I emphasize to potential clients that they are paying for a one-of-a-kind product. Their design will not be duplicated and in cases where the fabric print is very distinct, I won't even use the same fabric in another project during that competition season.
I have developed the practice of asking clients during the consultation process, how much they would like to spend on their custom order. I can then design to their budget and present options to them for staying within that budget to achieve the look they want. I have several clients who prefer to have a more elaborate design for the project and then do the crystal embellishment themselves. In this way they stay within their budget and are able to get the unique design they want.
When it comes to my limited product line, I politely indicate that if they want WalMart prices then they should shop at WalMart. I am not, nor will I ever be, like WalMart.
Did you adjust your rates after you started?
When I started out I used a lower labour rate to introduce my skills and even that lower rate was an under-valuation of my skill set. I have always charged for all materials costs.
Once established, I set my hourly rate at what I determined to be a realistic level. Since that time I have increased my hourly rate as I have developed and furthered my skill level. At this point overhead expenses incurred in the operation of the business were pro-rated and an overhead percentage added to all production. The overhead rate based on expenses is adjusted on an annual basis.
Did you undervalue your services?
At the outset, I knowingly undervalued my labour rate because I thought it was the only way to get clients to "try me out". Now I price according to the work I do, the materials involved and an overhead percentage – believe it or not, I find I now get a lot more respect for the work I do and am as busy as I want to be year-round.
Are you incorporated?
No, the business is not incorporated – Chianto is a sole proprietorship with both federal and provincial business numbers. The business names are also registered with the provincial Companies Office.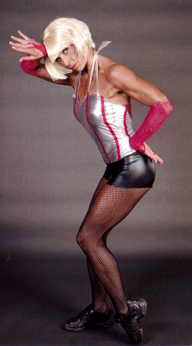 Photo by Julia Unchura
What accounting things do you need to worry about in a sewing business?
You need to be aware of the small business laws in your jurisdiction – that includes laws at the municipal/county, provincial/state and federal level. You also need to be aware of the taxation laws whether you are incorporated or not – when are you required to charge, collect and submit tax; how often do you have to submit; what benefits are there to registering to collect tax if it is optional. Business licensing is also another important area to be aware of – what licenses and/or permits are required in your jurisdiction. All of these may apply to home-based businesses as well.
More specifically related to the actual accounting, inventory control will become an issue – this includes materials inventory and product inventory (if you are making product line items to be produced and sold later). Then of course if you are doing custom work that is another level of accounting processes.
If I had it all to do over again, I would definitely have taken a basic business accounting course either before I started or in the very early years to develop a better understanding of all the ins-and-outs of business accounting. I'm lucky to have another family member who is capable of dealing with the finer points of business and taxation accounting.
Do you have your own accountant or do you keeps your own books?
I look after the day-to-day records and billings and a family member does the actual computer accounting including month-end, year-end and annual tax filing. I tried using an outside accountant/admin assistant and it did not work out well.
What kinds of expenses do you need to keep track of?
Keep track of all purchases related to the business – including trade publications, all materials used to make your product/custom work, machine upkeep, office supplies, printing costs, etc.
I do not have a separate business vehicle but I do keep track of all my business mileage and at the end of the year, vehicle expenses (repairs, fuel, licensing and insurance) are tabulated and the percentage of business mileage determines the percentage of the expenses that are deemed "business expenses".
With a home-based studio, it is necessary to keep track of household expenses (electrical, water, heat, etc.) and determine the percentage of those expenses that are business expenses based on the percentage of square footage.
Where do you do your work?
Chianto by Sheila is a home-based business.
Do you have a studio?
The Chianto studio is a 500 square foot area at the front of my home. When you come in the front door it is the first thing you see. The studio is located in what was the formal living and dining room of the house.
In addition, the main bathroom is available for client use and a spare bedroom serves as a fitting room. Approximately 350 square feet of the basement is devoted to the storage of materials and inventory.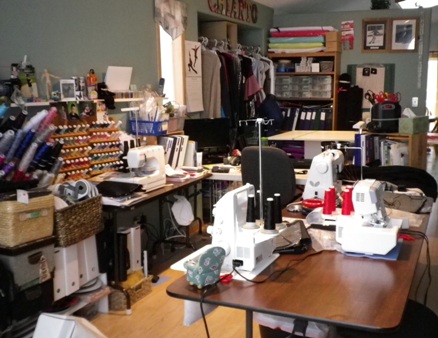 My studio is currently in a state of flux, as we are in the process of adding new baseboards and establishing a new set-up. The U-shaped sewing area will be completely changed with the "new and improved" set-up -- the new set-up will give me more open floor space which I really need.
Do customers visit you or do you go to their homes?
Most clients come to my studio for consultation and fittings. When feasible, I will meet figure skating clients at the rink and will do an "on-ice fitting" (the main rink for the city is only about a 5 minute drive from my studio).
I do have many long-distance clients and those consultations and fittings are done through e-mails, videos and photos.
Do you have any employees?
I do not have any employees – I do have a contract cutter currently. As a home-based business you have to weigh the pros and cons of contract work vs. employment (workers compensation, payroll deductions, etc.).
What are the challenges in hiring people in your business?
Finding people with the skill set required is a huge challenge – even being willing to train and develop someone has its own set of challenges as most do not want to start at an introductory pay level, they want to start at a top wage to learn. When you factor in all the other issues you need to deal with when having employees, it is often more effective to look for contract workers.
These challenges also present themselves when looking for contract seamstresses to do piecework. It's been a hard road to find reliable workers.
Do you keep a lot of inventory or do you only buy as orders come in?
Over the years I have developed an inventory of basic supplies – for example black nylon spandex will always be used and it is cost-effective to order it in large amounts to save on the per metre cost. When I order specialized fabrics for custom orders, I tend to order a few extra pieces just to have a variety of pieces in the studio for clients to look at. Also keep swatch sets in the studio from a few different suppliers.
I now order the majority of my supplies (both fabric and notions) from wholesale suppliers so order in bulk to save on shipping costs.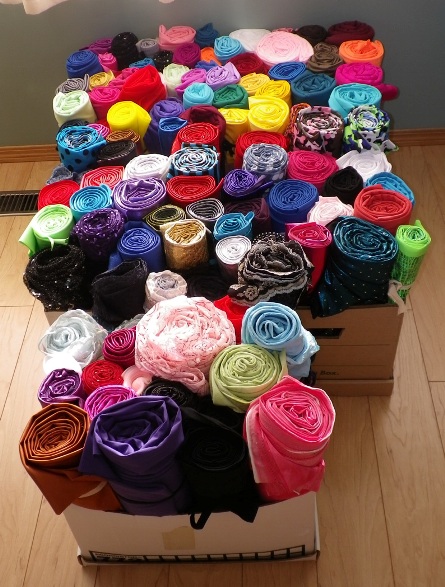 Some of the "business stash" is in boxes and other is still on the shelves. What I've provided photos of does not include all my elastics, notions and embellishments, nor does it include the large volume rolls of fabrics.
What are some of the overhead expenses that someone in your business has to worry about?
Electrical, heating/cooling, building/space rental, machine maintenance and upkeep, shipping/postage, cleaning, travel.
How do you handle customer unhappiness?
I work one-on-one with each of my clients to address concerns/issues before they happen. One of the key things is to know when to walk away – I try to determine that before the project even begins to avoid frustration after I have put a lot of work into the project. If the client is making unreasonable requests or expects "extras"...that needs to be addressed at the outset. Being confident in your abilities and what you are able and willing to do is very, very important.
How do you get repeat business?
Repeat business comes from developing a good working relationship with your clients. Repeat clients ensure an ongoing income for your business from year to year. Repeat clients can also become good referrals for new clients through both direct referral and word of mouth advertising.
I am at the point now where I have been in the athletic performance field long enough that some of my first clients are now coaches or trainers and are referring their students/clients to me for their costuming needs.
I have to admit that I have very few clients that I have only done one costume for – a large majority of my clients current and past have been repeat clients.
Are you happy with your income from your business?
My business is completely self-sufficient at this time and does not require any owner investment but it has been a real process to get there. The business also contributes financially to the household expenses (i.e., portions of electrical, water, heating/cooling, etc.). I take regular draws from the business as my "paycheque".
At this time those draws would not be sufficient to support my family of two people, but they do contribute to our "two-income" family. A significant portion of the money the business makes is put back into the business so it can grow further but that is a decision that was consciously made.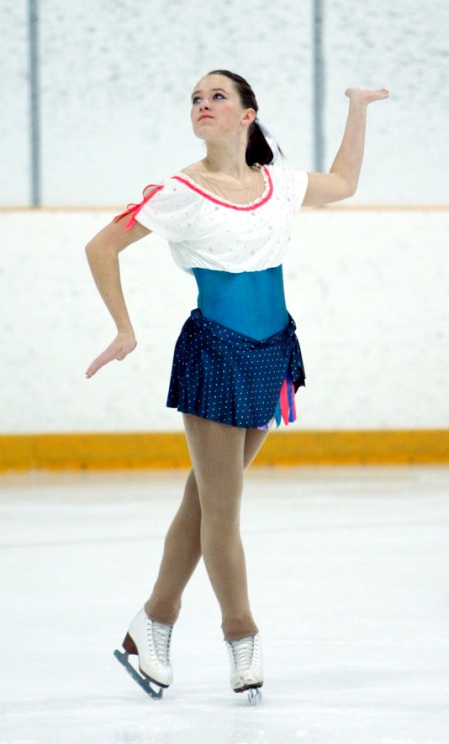 Photo by Images by PW
Do you find that you are working more hours than you'd like?
I am aware that at certain times of the year, I will be putting in very long hours to meet deadlines for competitions. I also know that I can choose to take on less work to reduce those hours. I have the flexibility to pick and choose how many hours I want to devote to the business. That's one of the things I like the best – I get to determine how much and how long I want to work.
For the past four years I have shut the studio down for a minimum 3-week consecutive period every year to go on vacation. As the business has grown, I find this "shut-down" period is essential for my personal well-being. Up until four years ago, I hadn't taken a vacation from the time I started the business.
How do you balance work and your personal life?
Having a home-based business is definitely a balancing act between your business and personal life as both function from the same location. In my case, the studio is always visible – it is right inside the front door and given the open-concept nature of our home, there is no door to shut on the business at the end of each day.
I have minimum "work hours" which are spent in the studio doing strictly business related tasks. At certain times of the year those hours will be extended to accommodate higher production.
I also set aside "personal hours" which are spent in the studio working on personal projects – I shoot for an average of half an hour a day.
When you have a home-based business it is always a challenge to find that delicate balance between business and personal. One of the things I do is to set aside times/days that I will not schedule any appointments. I also find that what works for me is to work extra hours on some days to allow me to take a whole day or consecutive days off a few times a month – for example I may work 6 – 10 hour days one week but then take 3 or 4 full days off the next. Scheduling the workload is very important.
What do you wish you had time to do in either your business or outside?
Business-wise I would like to have more time to work on and develop the website – it's always the thing that falls to the bottom of the "to-do" list. Since the website work is all done within the "family", it requires a unique balancing act to get any work done on it. The website as it stands now is basically an internet presence – potential clients can find out about me there and then contact me for further information and to discuss possibilities.
Personally, I would love to travel more – travelling and seeing the world has been a life-long passion. We particularly like to go on "active vacations" where hiking is an integral of the vacation plan.
Do you ever get to work on personal sewing projects?
I try to find time to do some personal sewing projects, mostly home décor and a variety of things for my 7 grandkids (ranging in age from 4 months to 13 years – 6 boys and 1 girl). I try to sew clothes for myself, but I have to admit it is my least favourite sewing as it's such a huge task to get a good fit on yourself.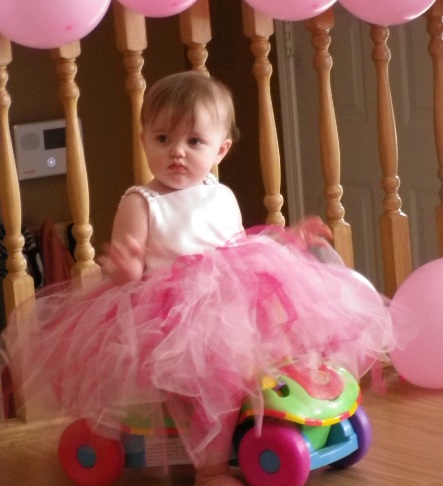 The Personal Sewing Subject is my one and only grand-daughter who I love to sew for and she loves "pretties" that Granny makes. The dress in the picture was for her first birthday last year -- the dress bodice is made from a flower girl dress her mom wore for a wedding about 20 years ago. The skirt is made from strips of tulle.
What have you sewn lately?
Business-wise, it is currently the season of ballroom and bodybuilding with a little skating thrown in.
Personally, I have embarked on a large quilting project – I hope to make quilts for each of my grandkids before Christmas (I piece the tops and bind them, but send them to a long-arm quilter for the quilting).
Does having a sewing business mean that you get to have a bigger sewing stash?
I don't know if it "MEANS" you get to have a bigger sewing stash or not … but I definitely do have a huge fabric stash.
I keep my business and personal stash separate. If there is something in my business stash that I want for personal use, I buy it from the business. This is strictly necessary for business accounting purposes.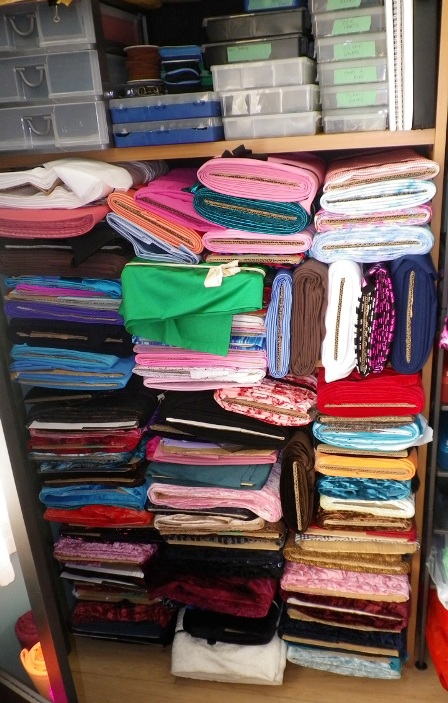 Some of my velvet and spandex stash.
How big is yours?
Let's just say that if I stopped buying fabric and notions today I could probably sew for the foreseeable future without having to worry about running out of supplies. I may not have the perfect match of buttons or zippers – but I could make do.
How has PatternReview helped you with your business?
I found PR in early 2008 when I was doing a Google search for fabric and notions sources and researching an additional machine or two. I joined pretty much right away and have been an active member on the message boards and writing reviews ever since.
I would like to see the Sewing as a Business Forum grow and include more regular activity amongst the business members. I feel that even though we may be in different countries and have different types of sewing businesses, we can all learn from each other.
I have attended 2 PR weekends (Montreal and Chicago) and they were both wonderful experiences. It was great to meet other PR members who have sewing businesses and to discuss some of the issues associated with sewing for others. These weekends also provided an opportunity to meet other sewists who face fitting challenges when sewing for themselves – it was great to know that I wasn't "the only one".
What advice would you give to PatternReview members who want to start their own sewing businesses?
• Value the work that you do and charge accordingly;
• Have a plan – either a full-blown business plan or at the bare minimum a plan of how you want your business to progress and how you're going to get there;
• Know the law for sewing businesses in your jurisdiction – it's your responsibility;
• Love what you do and be prepared to spend a lot of hours to develop your business and your reputation;
• Be prepared to say "NO";
• Be honest about your real costs – including overhead.
Is there anything else you'd like to tell PatternReview members about running a sewing business?
My biggest advice to anyone considering sewing as a business is that you need to value your work as a unique skill/trade and be prepared that it will take time to develop your business and your reputation. Finding a niche is key.
It took me awhile to find and nurture my niche, but it's been worth the work in the long run. It's a huge time commitment, but I love what I do and it is both challenging and rewarding.
SheBear0320 is a member of the Sewing As a Business forum on PatternReview. To join this forum:
• You must already be running a sewing business (not just starting one)
• You must be a Friends of PatternReview member or a merchant on PatternReview.
Do you currently have a sewing business or are you thinking of starting one? Was this interview helpful? Tell us!