What's an outfit without accessories? We'll spend time to make a dress, but how many of us spend the time to make the accessories for it? No, we usually buy them!
When it comes to the sheer number of accessories patterns, we're talking bags. We love bags. We love to make them, we love to wear them.
PR members loved Simplicity 2685 (26 reviews!). valgal says, "I liked the clear directions. Nothing tricky. Also I liked the style of the bag I chose. The size was perfect."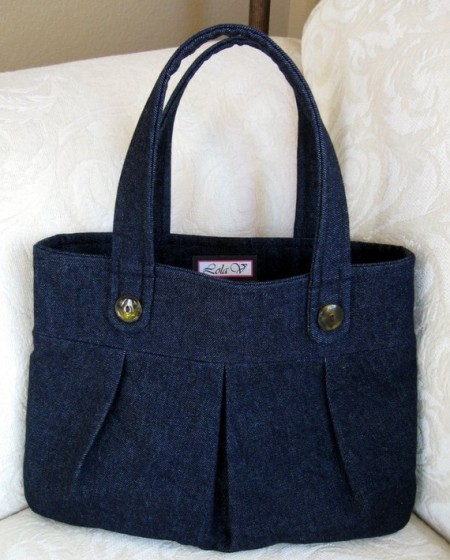 weekendstitch went green with her fabric for this bag and used recycled fabrics from Freecycle. For the body she used a dark green/olive thick fabric similar to cotton duck but which I suspect to be a cotton/polyester blend since it is a bit stiffer. For the lining she used a cotton blend skirt which was very flowy and needed a lot of pinning. She says it added some color to the bag, since the exterior fabric looks so "serious".
endlesslyemily made it too and says, "As a beginner I thought it was a good introduction to making bags."
Just to show how versatile this bag can be, take a look at another of valgal's 2685 projects in a different fabric.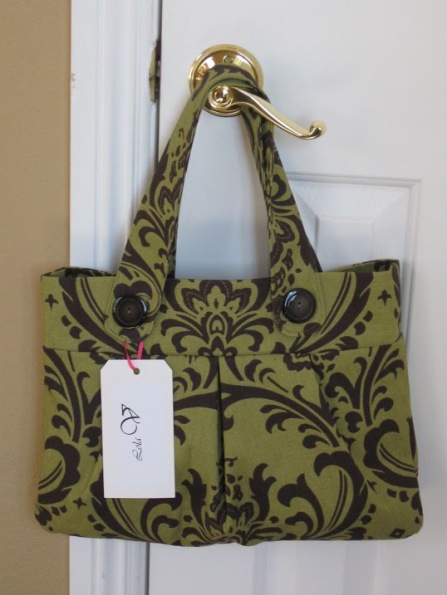 Valgal also made this bag in canvas from the Home Fabrics clearance section.
There are lots and lots of bag reviews on PatternReview. Again, we love bags! Another really popular bag pattern is the Nairobi bag, a pattern which happens to be free! Why is it so popular? The description says: "This super stylish bag is inspired by the fabulous YSL 'Mombassa' bag, a must-have for every fashionista."
Ericaeli used a green suede that started out as a thrift store dress to sew this bag. She says, "I am so happy with my new bag. This was my first time really sewing with leather, and it wasn't near as bad as I had imagined."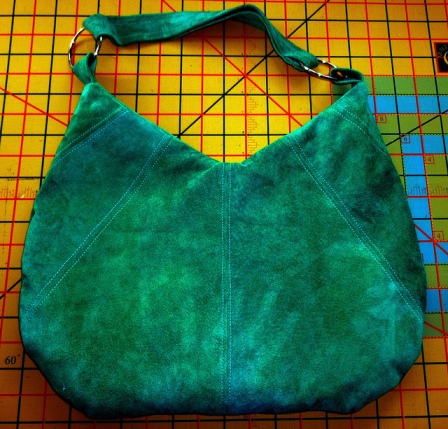 Ericaeli's Nairobi bag, a free pattern
The 21st century woman doesn't just need a handbag. She needs a computer bag and a cell phone bag, especially when she's traveling! Here's an option: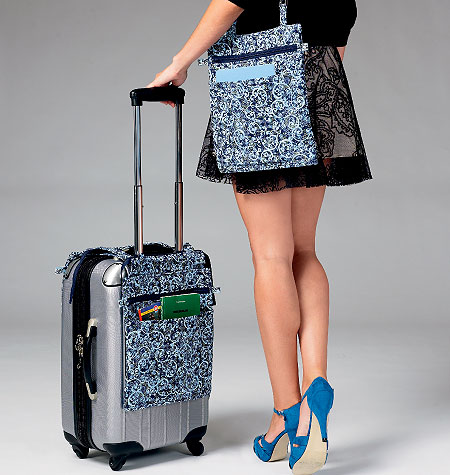 McCall's 6668 Cell Phone/Computer Sleeves and Bags
beanchor highly recommends this pattern. She used it successfully in a lesson with her students.
Another option is Butterick 5841: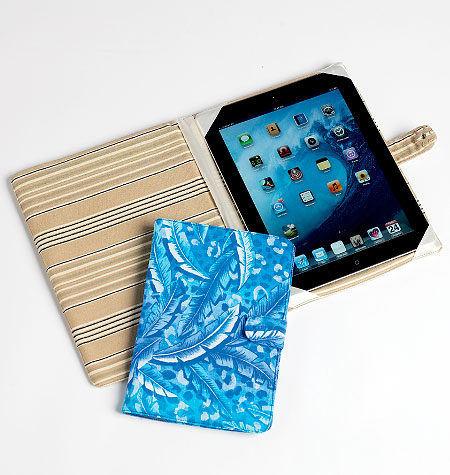 Butterick 5841 E-Book Reader Covers, Notebook/Laptop Cases
That pattern hasn't been reviewed yet. Be the first!
The 21st century sewist needs this pattern too: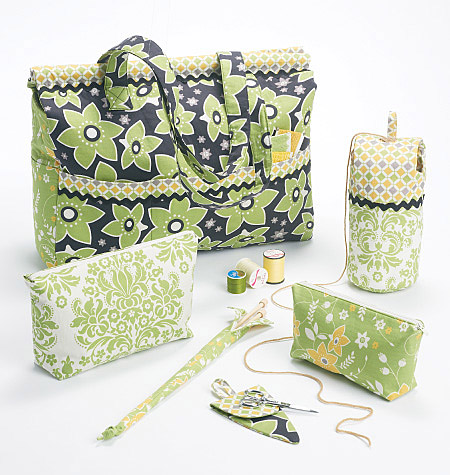 McCall's 6256 Project Tote, Organizer/Knitting Needle/Scissor Cases And Yarn Holder
Well, there are other accessories in the world besides bags (yes, really, there are!), like slippers!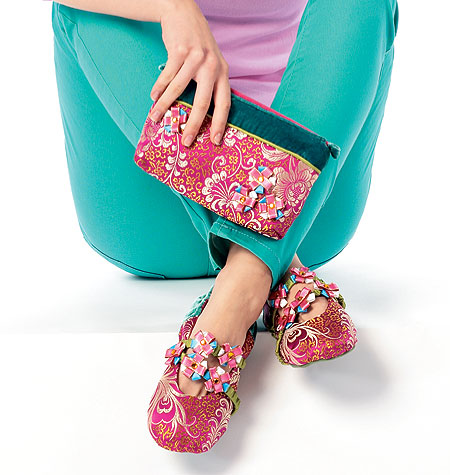 McCall's 6715 Slippers, Jewelry Pouch, Zipper Bags and Jewelry Case
(OK, we slipped a bag in there…)
And gloves!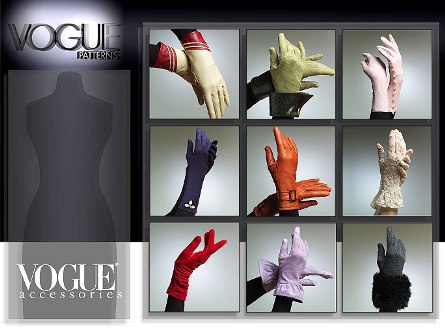 Vogue Patterns 8311 Gloves
And headbands!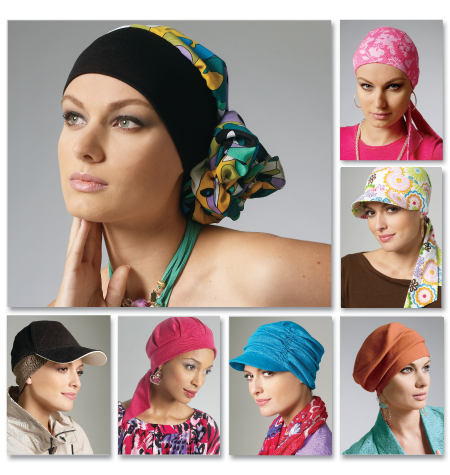 McCall's 6521 Headband, Head Wraps and Hats
And necklaces, bracelets and earrings!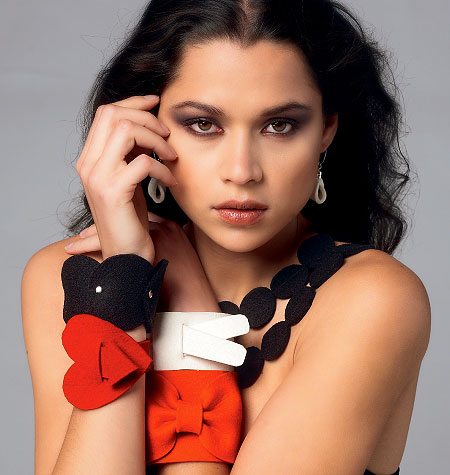 McCall's 6660 Necklaces, Bracelets and Earrings
And belts and scarves!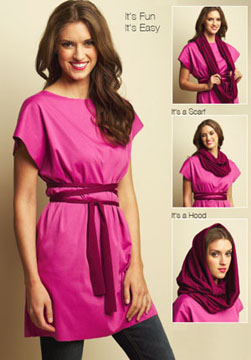 Kwik Sew 3683 Fun & Easy Tunic, Belt & Scarf
And footwear toppers! (Yes, that's right!)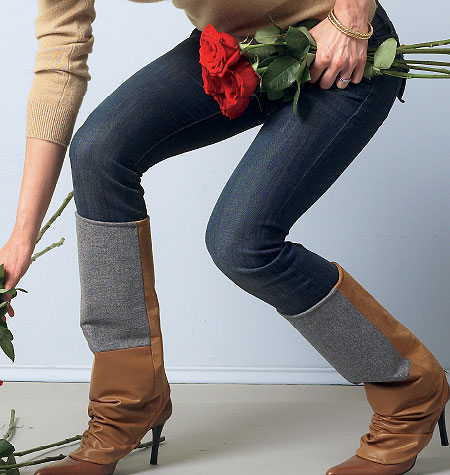 McCall's 6615 Footwear Toppers
As you can see, there are lots of accessories you can sew! So look at your wardrobe and decide what else you need to perk it up. And don't buy it…sew it!
Happy accessorizing!
See more accessory patterns and reviews.