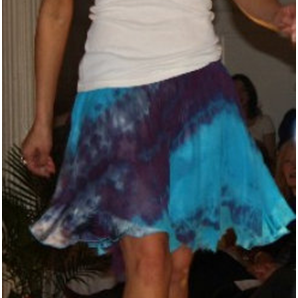 I don't know what it is about sunshine, but it makes me excited to pull out fun and flirty fabrics and start sewing…which brings me to one of my favorite trends for summer: sheer fabric overlays, touted by some as the veiled effect. Picture see-through fabrics covering a contrasting color, print, or collage of fabrics.
Fashion designer Roberto Cavalli combined a floral sheer print with a solid color, creating an elegantly styled color blocking down the sides of dresses and pants. Another idea is to add sheer to the shoulder area and hem of a sheath dress, adding a little sex appeal to an otherwise classic style. I guess it depends where you plan on going
! Personally, my lifestyle is more casual, so I will pull out my hand-dyed circle skirts from last year and combine them with simple tanks.
Another idea is to layer a silk chiffon tank (as shown below), add an asymmetrical hem, and tie at the neckline.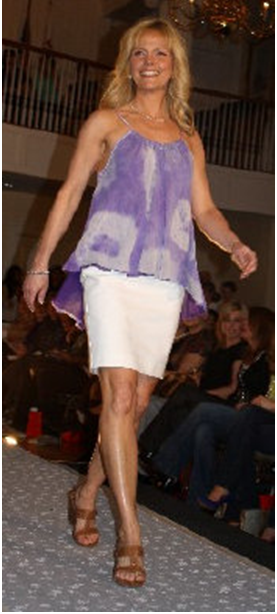 This style would look great at any length and is a perfect match for a pencil skirt or skinny jean. Much of the sheer apparel is shown loose-fitting, so forget your woes about fitting and just jump in and sew! Hopefully these tips will help with your success...
Fabric Ideas:
Silk Chiffon
Organza
Mousseline (a fine, semi-opaque, crisp fabric resembling chiffon – made of rayon, silk, or wool)
Hem and Seam Finishes:
Narrow rolled hems
French seams
French seams with the serger
Raw edged hems
Bias binding
Adding ruffles
Tip: Sewing with Silk
Sewing with silk is really not as tricky as you might think; you just need to change a few things. Use a size 60/8 or 70/10 needle and change your needle plate to the single hole; this will prevent the fabric from getting shoved into the bobbin area. Silk or cotton thread is the best. Steam press your fabric to prevent shrinkage later on, or you might consider washing and drying your fabrics instead. That is what I did with both of these outfits. This makes the fabric so easy to take care of! If you have cut your garment on the bias, allow the item to hang for 24 hours before hemming.
If your sewing machine has an automatic threader, DO NOT use it with the #60/8 needle.
DO NOT use wax chalk, as it can leave a residue on the fabric.
A Few Patterns to Consider
Jalie 2919 would be perfect out of layered chiffon or a sheer print.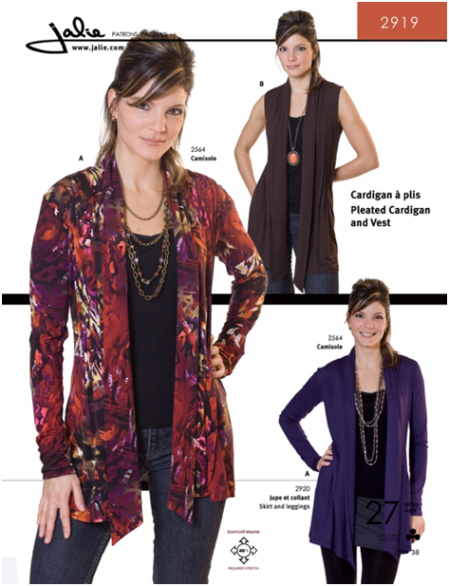 Vogue 8915 As a top or dress, this look is right on trend!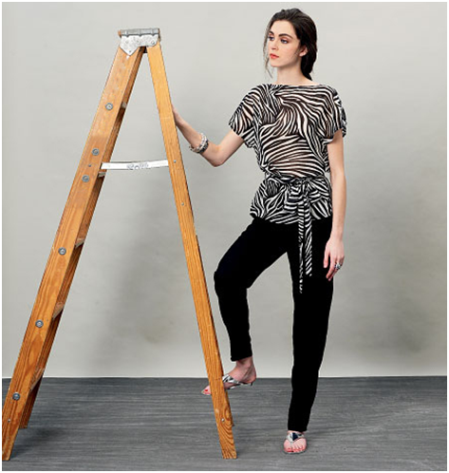 Burda 7793 Another easy layering piece…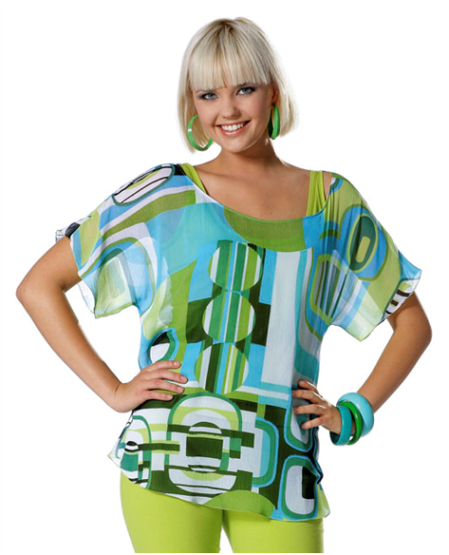 What are you sewing for summer, anything fun and flirty?
See you next month for a rundown on the black and white contrast.
Cheers! Angela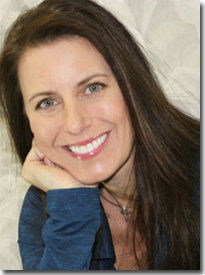 Join me on Facebook, Twitter, and Pinterest, or sign up for sewing tips and class updates on my blog.
Angela Wolf is the designer and founder behind ABO Apparel, Angela Wolf Ready-to-Wear and ABO Sport. An A-list clientele has given Angela more than fifteen years of experience dressing and fitting many diverse women and has enabled her to understand the different styles that compliment each individual woman.
See Angela's classes on PatternReview.
Join Angela on Facebook, Twitter, Pinterest, and her blog.
Missed Angela's previous columns? You can still read them!
Fabrication to the Extreme!
Dressing Up the Little Black Dress
Colors for Spring/Summer 2013
Leather and Fur…Not Just For Dress Up!
Prints on the Fall 2012 Runways
Oversizing the Runways
Sheer Madness
Mixed Media
The Classic Skirts
The Top Fashion Trends for Fall/Winter 2012
Pantone's Color of the Year... Tangerine Tango!
Accessorize With the Scarf For Any Season
Fabrics for the Holiday Season
Faux Fur
A Few Fall 2011 Fashion Trends
The 70's
White, it's Everywhere... How to Wear It
How Will the Royal Wedding Affect Fashion?
A Touch of Glamour
The Love/Hate Relationship With the Popular Trends...Wide Leg Pant and the Skinny Jean!
Fashion Tips & Trends with Angela Wolf