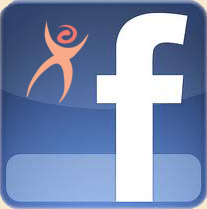 Have you sewn or are you going to sew a swimsuit this year? One-piece or two piece? What colors and fabric? Have you ever sewn a swimsuit? If not, what's your biggest obstacle?
Tell us about it in the comment section below!
Or, join the discussion on Facebook.
Here's what other members said on Facebook: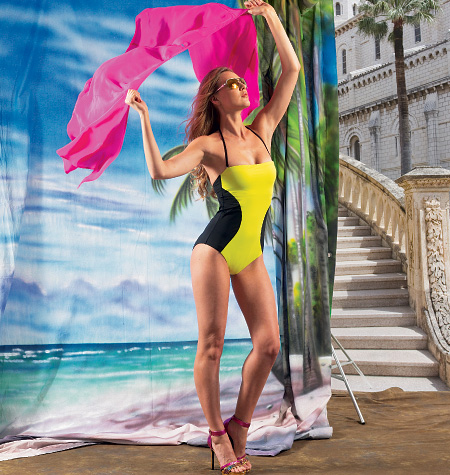 "I was afraid to sew a suit, but after the first one, I got over my fear. They are really easier to make than you might think. I've made 3 one-piece and one 2-piece suits. And I have a new pattern for a one-piece on my cutting table right now."
"I made a couple back when I was 12 and 13 out of non-knit fabric. They were both two piece, and one I made with a removable skirt that was attached to the top. That was the project I was cutting out on my living room floor on the day the astronauts blasted off for the moon! A memorable project for me, that's for sure."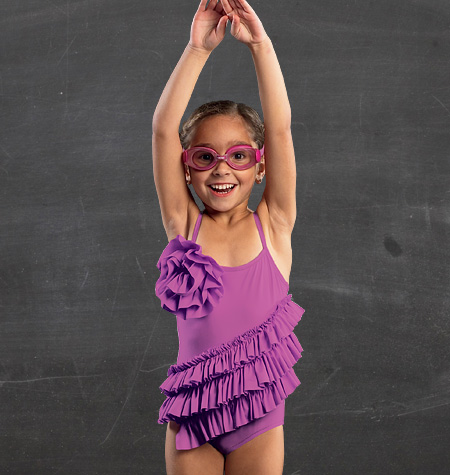 "I've never made a swimsuit, although I own a few patterns of swimsuits. I guess my biggest concern is sewing the fabric used for them. I'm scared that I won't sew it correctly, and that the seams will rip while it's being worn..."
"I have made a few one piece simple swim suits for my daughter out of Lycra. I wouldn't make one for myself because I don't want to have to do special linings, straps, and bra cups."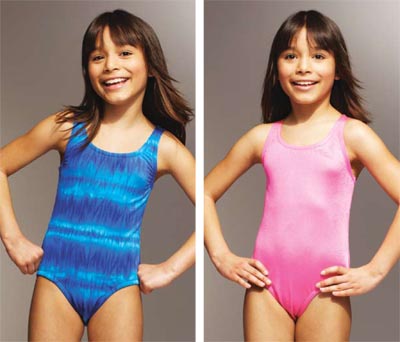 "I'm making a flesh-toned suit out of a few layers of mesh. I'm attempting to feel naked while abiding by the law."
"A Kwik Sew cutout, so both! I have also made both a one piece and a two piece previously. The first time I was shocked at how easy it was!"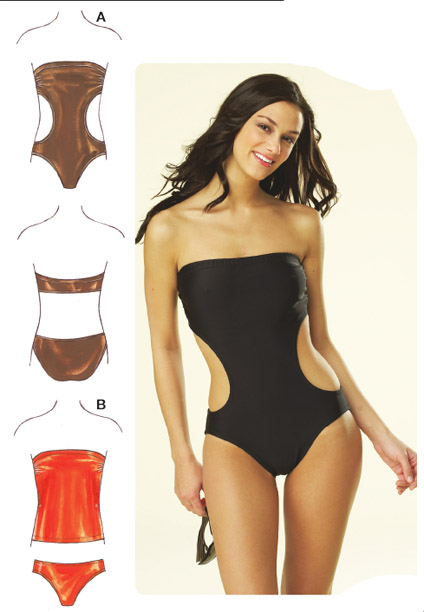 "I used a self lining on all of them and made soft cup as the.patterns were designed. One I could breastfeed in!"
"I make bikinis for body builders. I make all of my own custom pattterns. I live close to the Garment District for my fabrics. They are bedazzled and bejeweled. Definitely not for the water but look fantastic poolside!"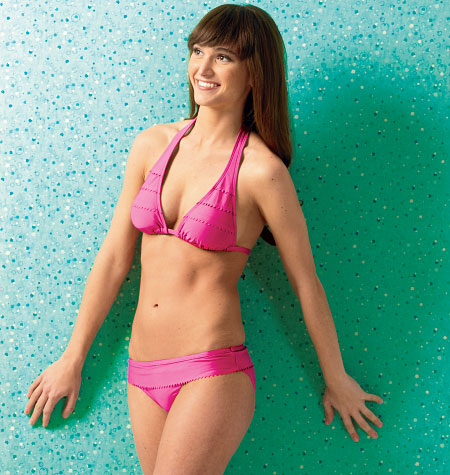 "Coincidentally I just bought a swimsuit pattern at JoAnn's today. I might try . . ."
"My goodness! I made a total of three 1-piece bathing suits in my lifetime... all in the mid 80's, each one was for me, although one of them did get entered in a fashion show put on by all the high schools in my district at a local mall."
"This may be the year. I swim every morning. I am thinking tankini. I have the elastic, the fabric and the Evolution."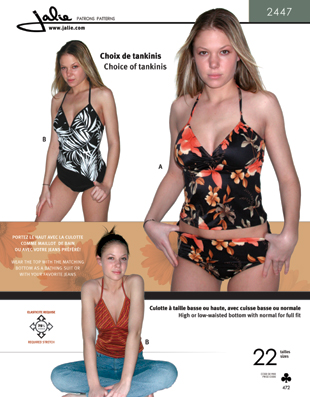 "I have recently bought some KS swimsuit patterns on sale. I'd like to make one or two for me, but need to make one with an inbuilt underwired bra. That's what's stopping me. Once I get a pattern for my size (difficult for larger cup sizes) I'll have a go. I've made plenty of leotards, so am not daunted by the Lycra."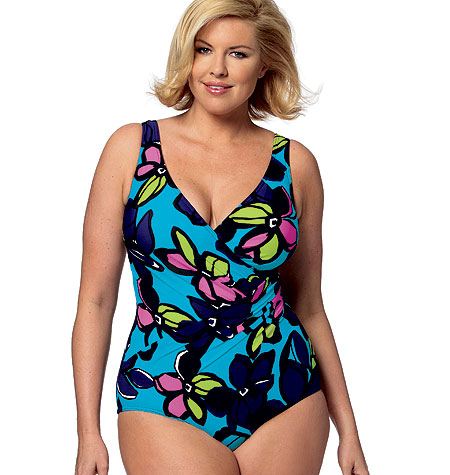 "I have made about 35 swimsuits. KS and Jalie are my favorite ones and I combine patterns and pattern companies. I am currently sewing a Jalie top with a KS bottom."
"No matter how skillful, I will still not look good in it!!!!"
"I have a Jalie pattern for men's trunks. I wanna make some for myself but with swimsuit (stretchy) fabric."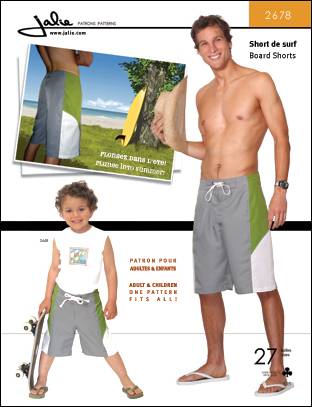 "I've made lots of swimsuits but my biggest problem is finding good quality swimsuit fabric."
"I have been thinking about it. Would be first time using Lycra. Concerned about fitting."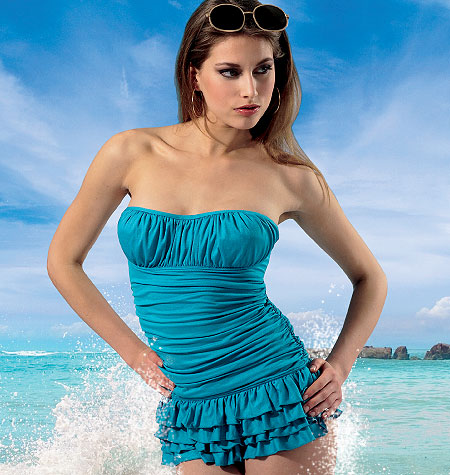 "I've never thought of tackling either swimwear or lingerie. It doesn't really appeal to me."
See reviews for Jalie 2678, men's and boy's board shorts, a Highly Recommended pattern.
See reviews for Kwik Sew 2881, Men's shirt, shorts & trunks, a Highly Recommended pattern.
There's a lot more information about swimsuits, including fabric and sewing tips, on the Message Board. Check it out!