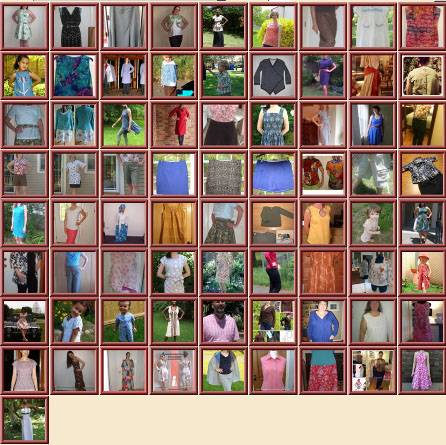 Time for you to vote in the Natural Fabrics Contest! The contestants are waiting for your approval!
Contestants had to follow these simple rules: make an item using only 100% natural fibers- silk, wool, cotton, linen, hemp, leather or suede (not faux). For this contest, blends were not allowed. The fiber used must be 100% ONE fiber, i.e., 100% silk NOT 50% silk/50% cotton.
Any wearable garment was an acceptable entry: a skirt, top, dress, pants, PJs, or a jacket or coat for a woman, man or child. However, home dec and accessories were not allowed in this contest.
Vote for your favorites (up to 5 times).
Voting ends on June 9, 2013.