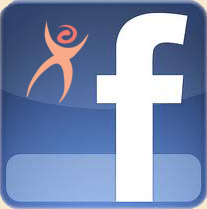 What sewing book do you rely on most heavily?
Tell us about it in the comment section below!
Or, join the discussion on Facebook.
Here's what other members said on Facebook:
Reader's Digest Complete Book of Sewing. It's a mid-80s edition.
Me too - but the latest edition.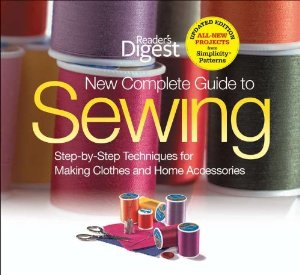 The same from 1976.
My 70s Vogue Sewing book (first metric edition!).
Vogue Sewing.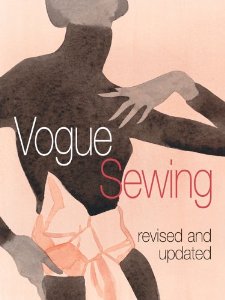 Power Sewing by Sandra Betzina.
The Internet and YouTube!
Fabric Savvy and Power Sewing by Sandra Betzina.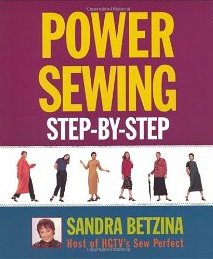 The one called "YouTube"
Reader's Digest!!!
Reader's Digest 1976 and current edition and Vogue Sewing 1970's.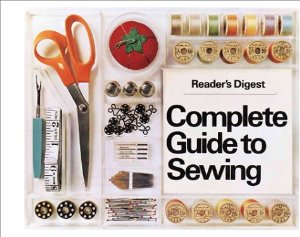 Reader's Digest for me too.
Funny, I thought I was the only one who still loves the Reader's Digest sewing book!
Reader's Digest (1976-very popular), current edition is highly recommended to our students and my favorite for vintage directions is the 1943 edition of The Complete Book of Sewing by Constance Talbot.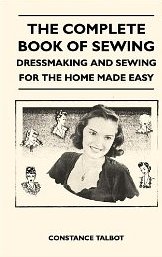 Clotilde's Sew Smart - my mother just sent it to me and it's really good.
The Internet!
Reader's Digest Complete Book of Sewing 1976 is the best!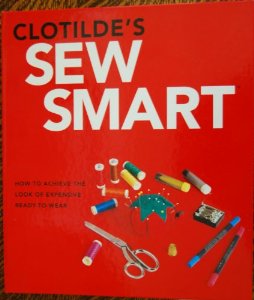 YouTube!
Another vote for Readers Digest Complete Guide the 1978 version!
Reader's Digest. Mine is the 1976 version.
Reader Digest! It's very good, but I had no idea it was so popular with others!
I did not know Reader's Digest issued such book - worth to check. I am using the most Vogue sewing book and all the Claire Shaeffer couture books... also my old school books...it is a lot.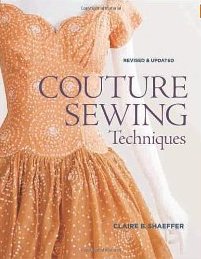 Vogue Sewing book, picked mine up at an op shop years ago.
My #1 is Reader's Digest Complete Book of Sewing, late '90s edition. It was the book my 1st sewing instructor highly recommended and to this day she is still correct, I refer back to it more than all the others I have bought since.
Reader's Digest Complete Book of Sewing!
Gertie's book and metric pattern cutting - Aldrich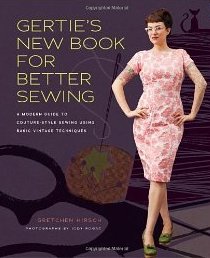 Like so many others, Reader's Digest!
McCall's has best fit for me with least adaptions to be made to it.
The Sewing Bible by Ruth Singer.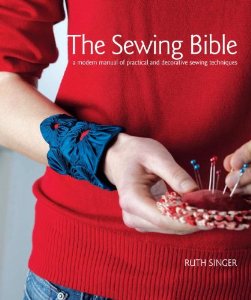 Shona Tomberlin Roon Colette Sewing Handbook...and Google.
Pattern Fitting by Nancy Zieman.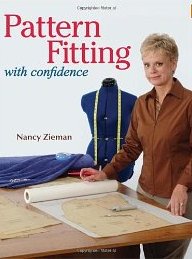 For years it was my Vogue Sewing Book from the early 80's, then it was Power Sewing and a beautifully photographed book from Singer, Sewing Essentials, I think. Now, I could not narrow it down to one book, but I spend a lot of time with Claire Schaeffer's Couture Sewing Techniques.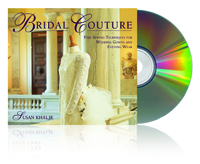 I had to quit "liking" all the Reader's Digest ones. My mouse finger cramped! That one is my go-to (1973 edition, I think). I've been using Claire Schaeffer's Couture and Susan Khalje's Bridal Couture a lot lately, too.
Palmer & Pletsch, "Fit for Real People".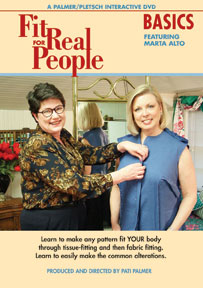 My only sewing book is The Batsford Book of Sewing, which I got in England in 1990. It was published in 1979 but is such a great reference book.
Add a new favorite to your library! It's not too late to enter our Creative Publishing Book Giveaway. You have 'til 11:59 tonight!