New Patterns from Colette, Angela Wolf, and a Bathing Suit from Closet Case Files!
It's always exciting to see new patterns from the independent pattern companies. We expect something new and wonderful from them, and we're not disappointed! Let's see what's new on that front today…
First off, we have something exciting from a PR member…that's right! And soooo appropriate for Northern Hemisphere weather right now. It's the Bombshell Swimsuit from heatherlou of Closet Case Files.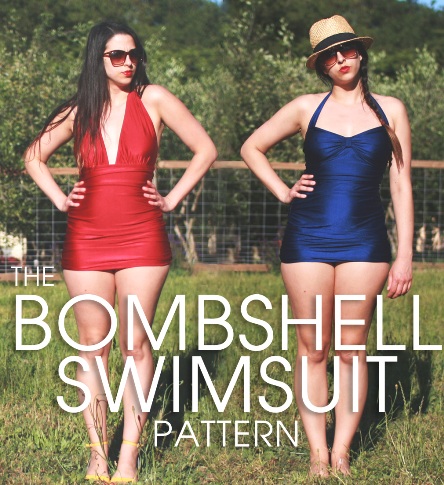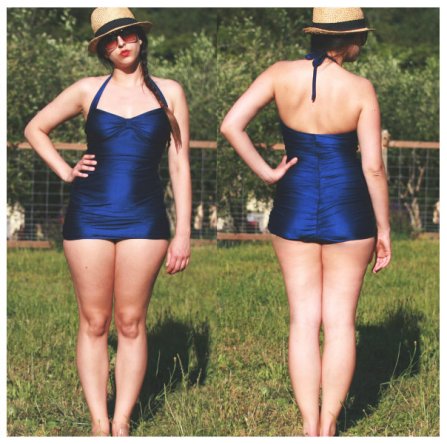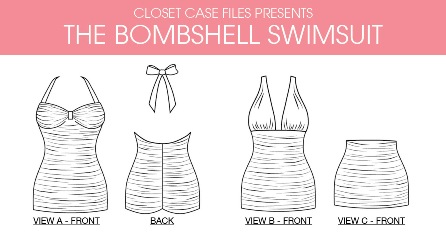 Closet Case Files Bombshell Swimsuit
Sizes: 4 – 18
Digital Pattern
Description: The Bombshell is modeled on a classic 1950's silhouette, a style that harkens back to the golden era of flattering, sexy and modest swimsuits.
The pattern includes 3 variations in 8 sizes: a gathered bust maillot, a halter neck, and a high waist bottom which you can mix and match with your favorite bikini top. Ruched on all sides and along the back center seam, the Bombshell hugs your curves while providing full (but sexy) coverage. Its booty-encasing seat and skirt-like front ensure your butt is covered (literally), avoiding the dreaded 4-cheek butt-bulge of higher cut suits. Fully lined, it will keep you decent in or out of the water.
Suggested Fabric: Swimsuit lycra ONLY. Lining: Swimsuit lining.
Read a review for the Bombshell Swimsuit.
Turn heads in this curve-hugging classic that combines gamine styling with a flattering and feminine fit.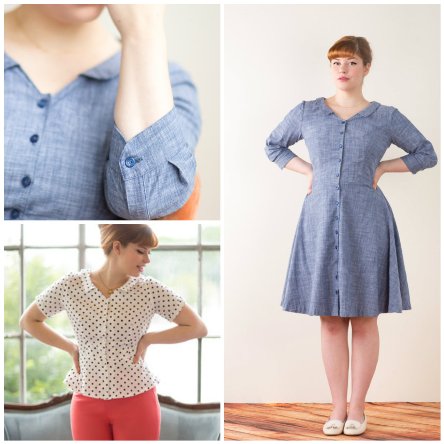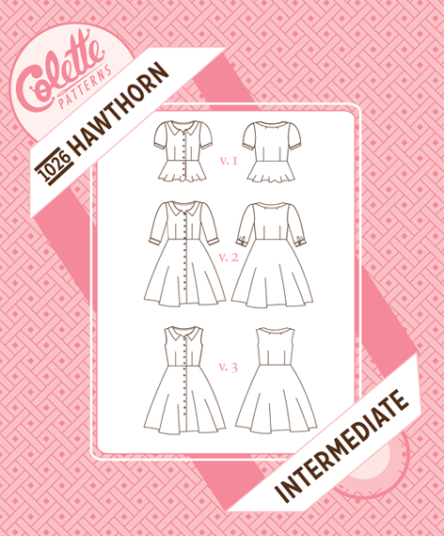 Colette Patterns 1026 Hawthorn
Sizes: 0 - 18
Paper Pattern
Description: A semi-circle skirt provides volume without the extra bulk of pleats or gathers at your waist, so you get a clean, streamlined look that's still beautifully feminine. The bodice is fitted with waist darts, while still providing just enough room to keep things comfortable.
While a flat collar and fitted shape give Hawthorn that late 1950s charm, menswear-inspired details like the sleeve cuff and placket lend classic touches that never go out of style. You'll be wearing Hawthorn year round, easily styling it with belts, cardigans, and jewelry.
Version 1 is a short sleeved peplum blouse, which pairs perfectly with a pencil skirt or our slim Clover pants. Version 2 has 3/4 length sleeves with a cuff and menswear-style placket. Version 3 is sleeveless, with armholes finished with bias tape inside (so no annoying facings poking out).
Sew the Clover Pants to go with this!
This Fringe Skirt is what every wardrobe needs! Do you think of tweeds as heavy? Not so with the fringe hem! It's a great way to lighten up a pencil skirt and make it look different.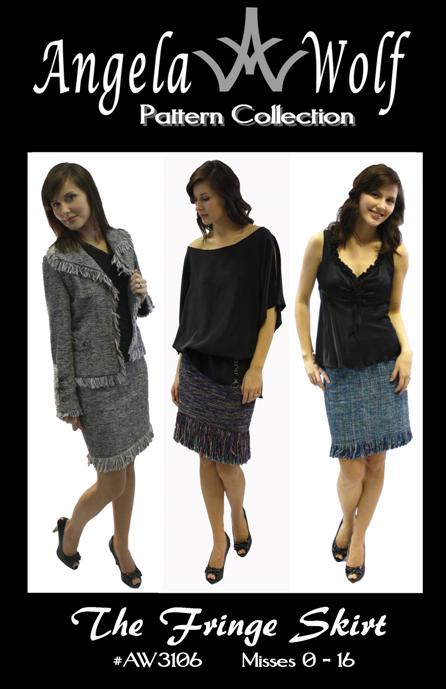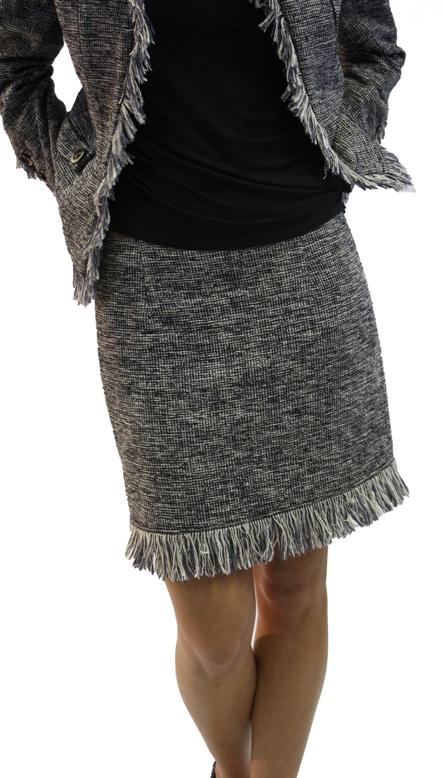 Angela Wolf 3106 The Fringe Skirt
Sizes: 0 – 16
Paper or Digital Pattern
Description: This fringe skirt offers a stylish look for day or evening. Approximate length: 18". Back zip enclosure. Fringed hem. Fully lined (optional).
Suggested Fabric: Tweed fabric, preferable one that will fray. Silk or wool tweed, acetate blend. Lining: Rayon, polyester, silk.
See other Angela Wolf patterns.
Make a jacket to match! See the video class The Contemporary Couture Jacket and other classes by Angela Wolf.