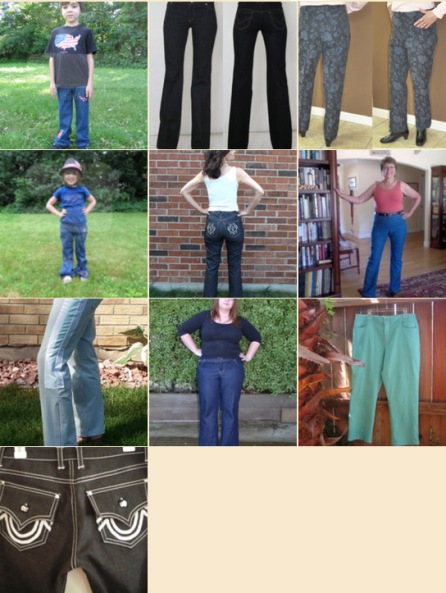 The aim for contestants in this contest was to make a pair of jeans for themselves or someone else. For the purposes of this contest, jeans are defined as trousers made out of denim (more about denim in the rules).
Contestants could sew any type of two-legged, long jeans in any of the styles, such as the traditional five-pocket jeans, skinny jeans, slouchy jeans, or trouser jeans.
It's your turn now to judge how well the contestants did. How well do the jeans fit given the style, how nicely are they sewn and what special details make them stand out from the crowd? Jeans can look a lot alike, so contestants were encouraged to focus their efforts on making their jeans special.
How'd they do?
Vote for your favorites (up to 5 times).
Voting ends on July 9, 2013.