Many of us love the convenience of downloadable digital patterns. And we have a new crop of digital patterns from two designers we already know and love and a designer brand-new to us!
We love Maria Denmark's patterns, and we're so happy to see her new digital pattern, Just a Tank Top, a piece that is a versatile building block for any wardrobe!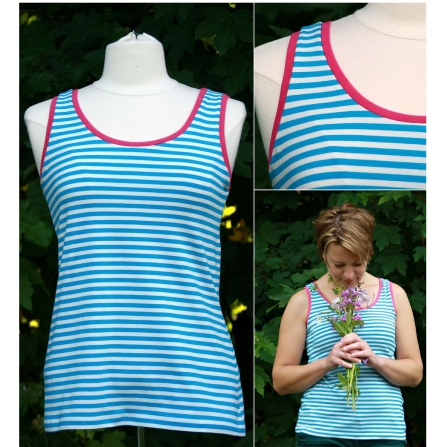 Maria Denmark 104 Just a Tank Top Downloadable Pattern
Make this tank top in any color or pattern to wear with jeans or shorts! Layer a plain colored or subtle print tank with a thin cardigan or blazer jacket for the office. How about making a glittery jersey - or animal print - to wear with skinny jeans and heels for a night out?
Have fun using any kind of print - including kid's jerseys - and use matching or contrasting ribbing to finish the armholes and the neckline.
Designer Christine Jonson has just released 6 new digital patterns. Here's a sampling...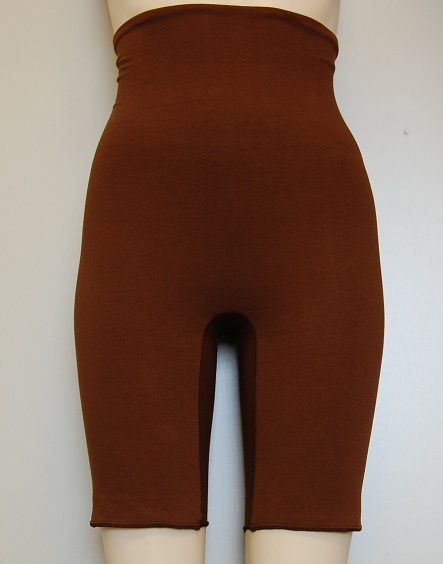 Christine Jonson e816 Body Shaper Downloadable Pattern

Christine Jonson e1112 Flippy Skirt Downloadable Pattern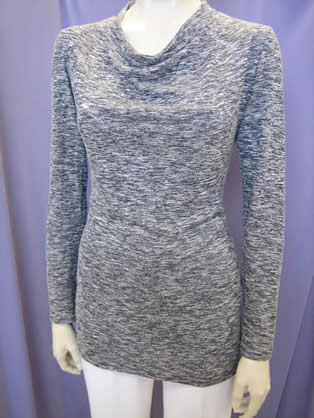 Christine Jonson e738 Cowl Neck Tunic Downloadable Pattern
See the other new Christine Jonson digital patterns.
Peek-a-Boo Patterns is one of our newest pattern companies and offers a wonderful digital collection of patterns for kids and babies, designed by Amy, a stay-at-home mom. Here are a few of the many Peek-a-Boo patterns (if you don't like these, there are 133 more to choose from!
).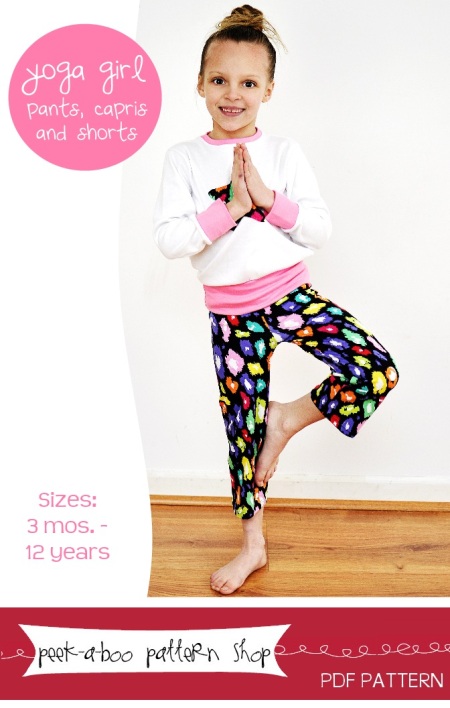 Peek-a-Boo Pattern Shop Yoga Girl Downloadable Pattern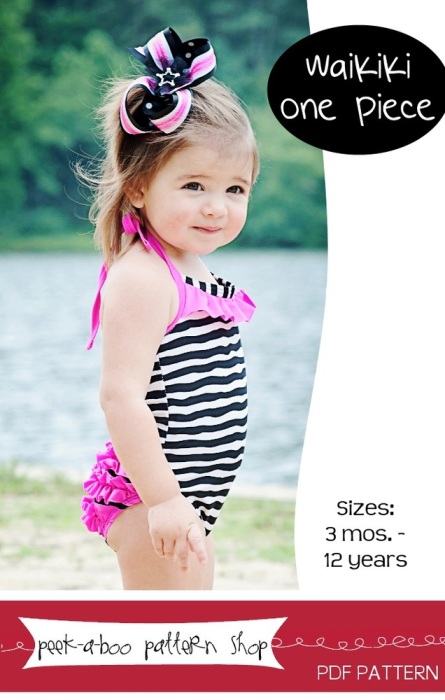 Peek-a-Boo Pattern Shop Waikiki Swimsuit Downloadable Pattern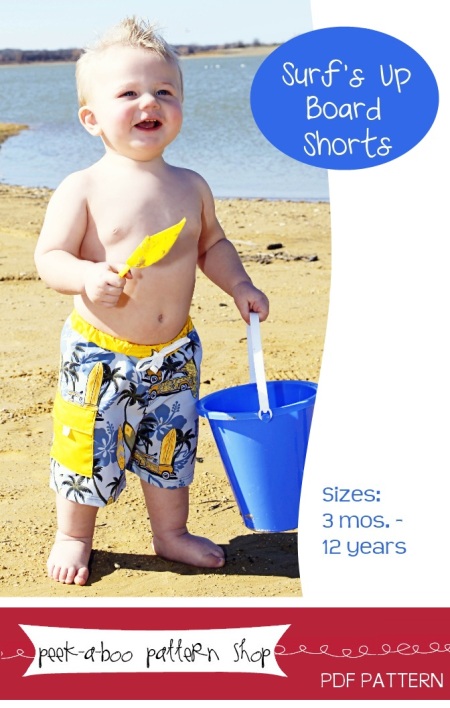 Peek-a-Boo Pattern Shop Surf's Up Board Shorts Downloadable Pattern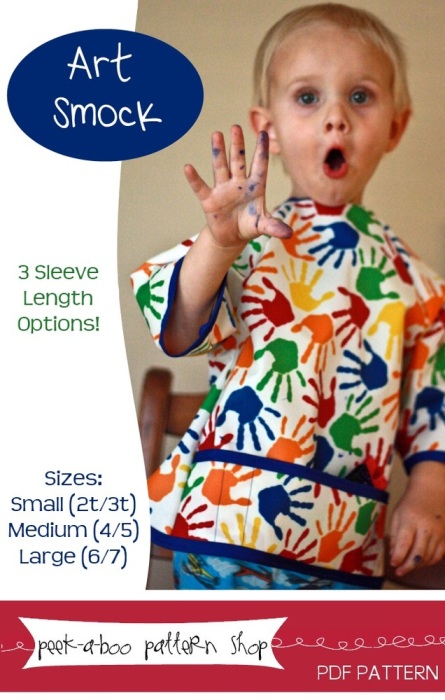 Peek-a-Boo Pattern Shop Art Smock Downloadable Pattern
Click on the logos below to see more patterns from these designers: