Once upon a time in a not-so-imaginary past, more people knew how to sew. Sewing was a standard subject in grade school and junior high, and it wasn't uncommon to have several generations of family in the home who knew how to sew and made their own clothes.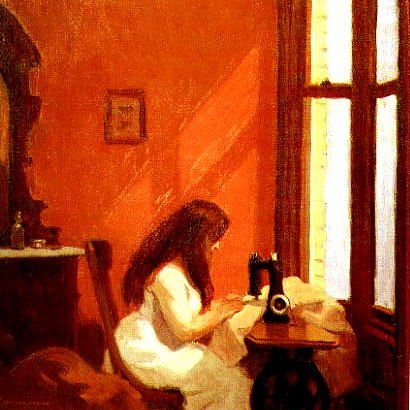 Your great-grandmother probably knew how to sew. You should learn how to sew too!
Fast forward to the 21st century. Computer education has replaced home arts classes and shop, and most of U.S. clothes manufacturing takes place in countries like China.
But buttons still fall off clothes, hems still fall down and seams still come apart, even though many of us haven't been trained to deal with them. Do we throw our clothes away when these problems occur? We shouldn't. We should be self-reliant and depend on our own resourcefulness. And we want to prevent the throw-away cycle that cheap clothing creates, don't we?
In short, woman or man, we should all learn to sew.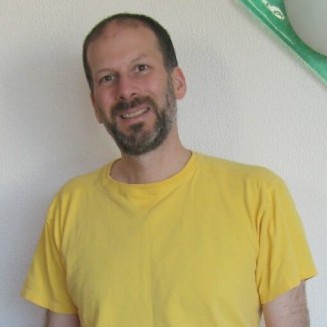 This man taught himself to sew. Read about him.
What does sewing your own clothes get you? First of all, you'll have clothes that fit you. Ready-to-wear clothes are made for an idealized cookie-cutter person who has one waist measurement, one bust measurement and one hip measurement per size. Anyone who has looked for a two-piece bathing suit has come up against this problem, namely that you wear a top in one size and bottoms in another. When you make your own clothes, the advantage is that you can customize the fit of your garment so that it looks like it was made for you. Alternatively, if you do decide to buy ready-to-wear clothing and it doesn't fit you somewhere (waist, bust, etc.), knowing how to sew gives you the power to adjust the fit.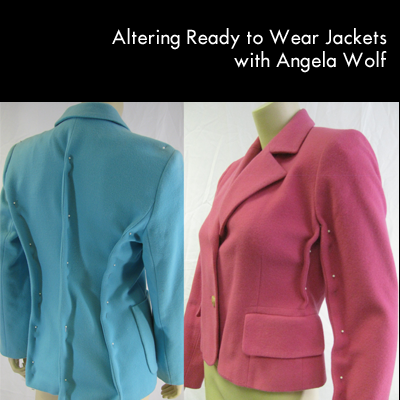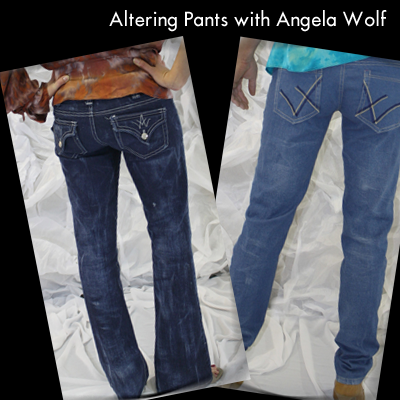 Secondly, when you sew your own clothes, you become your own personal couturier. That is, you will have custom-made clothing that is unique. Have you ever had the experience of buying something off the rack and then seeing it on so many people that you grew sick of hearing, "I have that shirt"? When you sew your own clothing, you have your choice of fabric and color combinations. The selection is so wide (thank you, fabric stores and Internet), that the chance of seeing your exact garment in the same exact fabric is extremely slim. Viva la choice!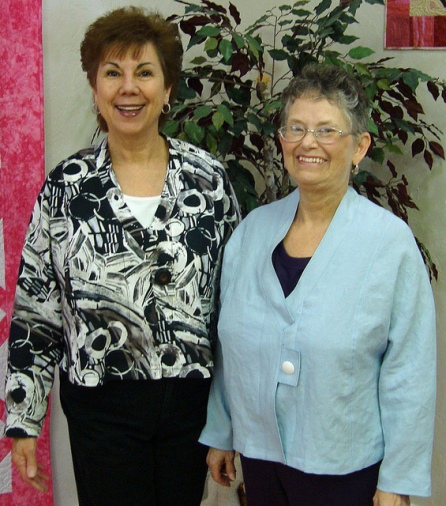 FrammaJoy and friend Phyllis modeling their jackets, custom-made by them!
So now you say, there's one big stumbling block. "I don't know how to sew." Well, don't be scared...it's not brain surgery! It's a skill that anyone can learn, and thankfully you're on PatternReview, a place with many members who are glad to share their knowledge with you so that you can acquire that skill.
There are a number of books that will introduce you to using a sewing machine if you don't have a mentor. Simplicity's How to Use a Sewing Machine is one.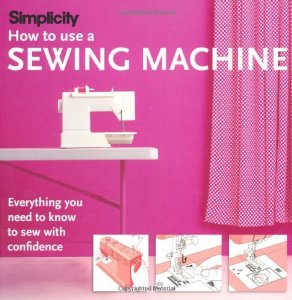 Me and My Sewing Machine is another.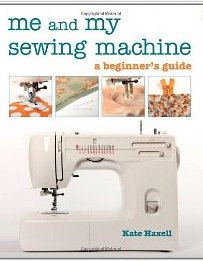 Acquiring a sewing machine is a bigger topic. See the Message Board for help on this issue. If you're anxious to get started sewing, try to borrow a sewing machine.
When I learned to sew in grade school, our teacher required us to have a practice cloth. It was a large rectangle of white cotton fabric that we ruled with 15 or more pencil lines about 2 inches apart. On each line, we sewed a different handstitch in black thread: basting stitch, backstitch, dressmaker's stitch, running stitch, chain stitch, crewel, etc.... and repeated those stitches over and over again, one under the other. I wish I still had that practice cloth today!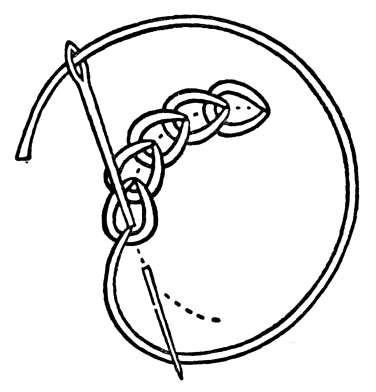 The chain stitch. Practice makes perfect.
When we finally got to our first actual project, we were more than ready (psychologically) to create something. If you're a teen or an adult who is learning to sew, you'll feel the same way, so unless you really want to practice handstitching, you can skip the practice cloth and get right to the project!
One great first project is a pillowcase. This is an easy, usable project for a pre-teen or a teen whose social calendar includes lots of slumber parties (also for an adult who has a slumber diva in the home, although you may want her to pick the fabric for the project
).
Simplicity 2200 is great place to start to learn these basic skills: pin and cut a pattern, stitch and press seams, choose contrasting fabrics and apply trims and appliques. The project also includes patterns for several bag designs that can be accessorized with the pillows or made more sophisticated for the beginning adult sewer. Read reviews for other pillow projects for tips.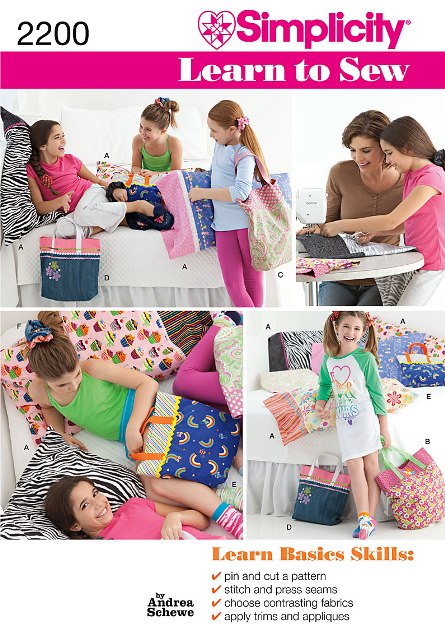 Another great first project is a drawstring bag. That was my first project too, although you probably won't want to make it out of red and white gingham check, backstitch it by hand, and embroider your initials on it in a chainstitch. Making a drawstring bag is a great opportunity to learn the basics of sewing, like cutting out the fabric, following a pattern, pinning the fabric, and straightstitching on a sewing machine. You can find free drawstring bag patterns on the Internet.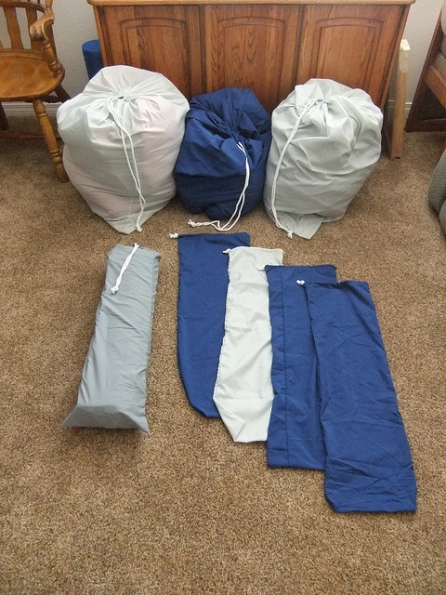 JenSews2 made these drawstring bags for her camping gear.
Make sure you pick a great-looking fabric, one that you can live with a long time and admire. Cotton or a cotton blend is best. Your fabric vendor can help you with this. Or if you want to recycle, re-use an old skirt or pillow case.
Before you stitch up the sides, you can add embellishments like stitched-on pieces of cloth (called appliques) and buttons to decorate the face of your drawstring bag. You can also use fancy cording as a drawstring. There's no reason for it to be plain!
Best of all, once you make it, you can use it for all kinds of things! And you can make more than one in appropriate fabrics for your children, grandchildren, spouse, and, OK, for yourself. Check out the reviews for drawstring bags to find a pattern you like and to get some sewing tips.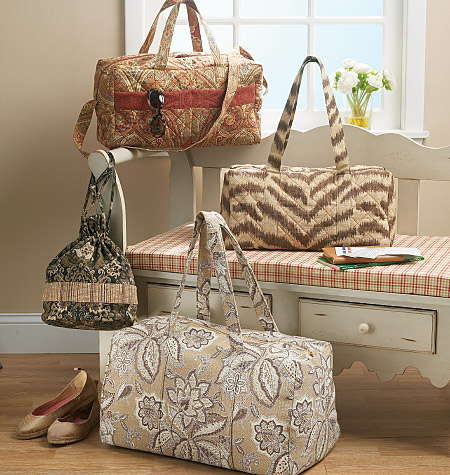 Butterick 5581 has an elegant drawstring bag pattern.
Not interested in a drawstring bag project? How about a shopping bag? It's easier and something you will use every week!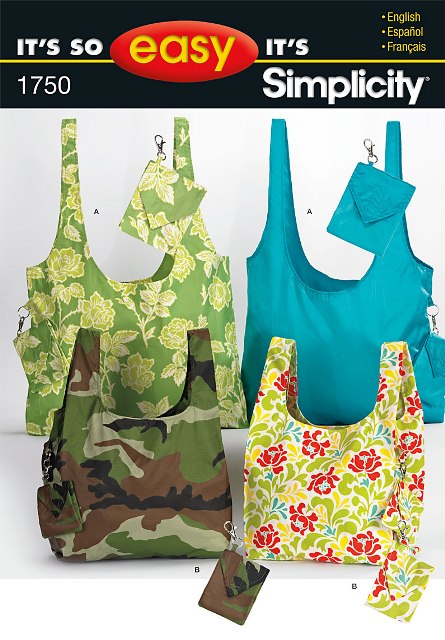 It's So Easy: Simplicity 1750 Shopping Bag
Neither the pillowcase nor drawstring bag projects rule out the teen boys and the adult men who want to learn to sew. Ignore the pattern picture and think masculine fabrics!
If you've made a drawstring bag, you have almost all the skills you need to make a skirt. There are some great easy patterns out there for making a skirt. And you're in luck! PatternReview has a video class called Sewing Basics that not only introduces you to the basics of garment sewing, but guides you through sewing a gathered skirt, Simplicity 2558. It's a great way to learn how to sew if you're a visual learner.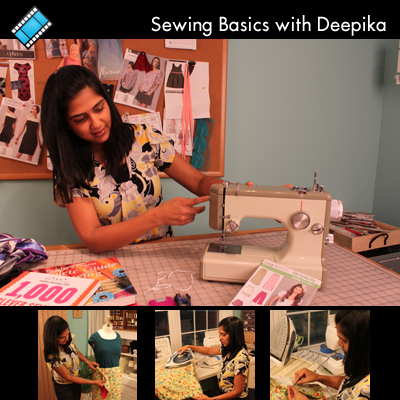 Sign up for Sewing Basics with Deepika...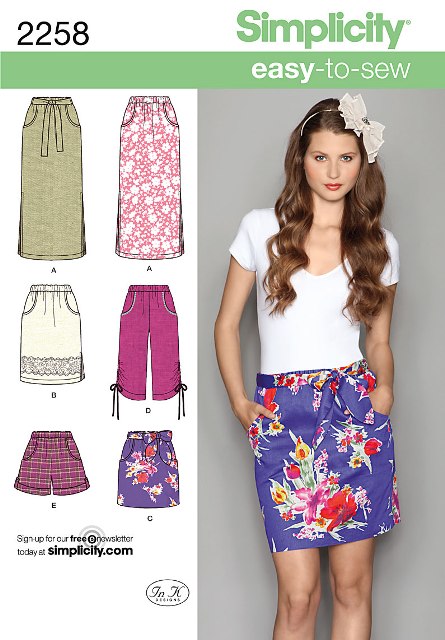 and learn to make this skirt!
Another possibility is an apron! Again, this project is great for man, woman and teenager. And with fabric choices, embellishments with applique, addition of trim and experimentation with pocket shapes and colors, you can sew aprons that are unique! One choice of pattern is Simplicity 5154 Adult Aprons, a pattern that members rated "Easy & Great for Beginners."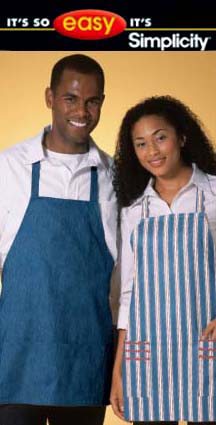 And here's another easy apron pattern, Simplicity 9565.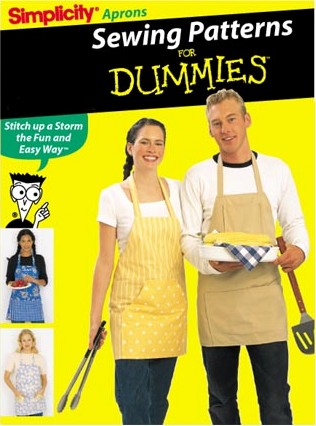 Another project that checks all the boxes...easy, fun, stylish and practical...is pajama bottoms. Here are the skills you'll practice: tracing a pattern, pinning, cutting out a pattern, construction, straight-stitching, and making a casing. Simplicity's "It's So Easy" line includes a pajama bottoms pattern for misses, men and teen, Simplicity 9871, a pattern that most reviewers rated "Easy and Great for Beginners."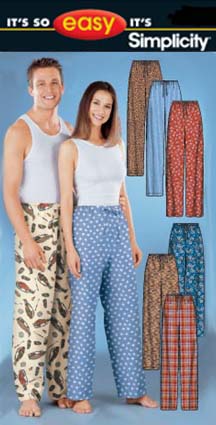 If you're a medical professional, you can even make your own workclothes! Simplicity 3633 is a variation of the pajama bottoms in the form of hospital scrubs. And you get a pattern for a scrub top as well!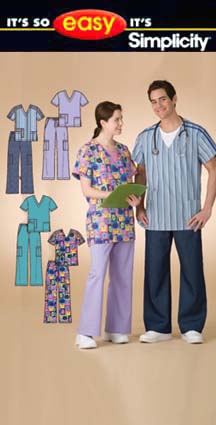 Again, most members rated this easy and great for beginners!
Want a scoop neck instead of a V-neck top? Try Simplicity 4644.
There are many simple projects for beginners that yield great results. Nearly every one of the major pattern companies has a sewing line for beginners. They want you to succeed at sewing! And Kwik Sew has a book of sewing instruction and patterns called Easy Sewing The Kwik Sew Way.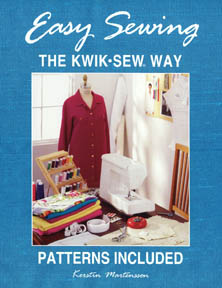 Here's a description:
"[The book d]etails leading-edge sewing technique and teaches time-saving methods to allow the creation of professional-looking garments. This book is simple enough for a beginner, yet exciting for an experienced sewer.
"The book contains patterns for knit tops, blouses, skirts, and pants--all in misses' sizes XS through XL. Using this book, an entire wardrobe can be created in a minimal amount of time. There are numerous full color photographs of the garments, very detailed instructions and technical illustrations. The book covers creating garments from the master patterns and basic pattern alterations to make additional styles; the tips and techniques within this book will help any level of sewer."
There are 31 reviews for this book! You can read them here.
So give it a try. If you hit some stumbling blocks, don't forget to post your questions to the Beginner's Forum on PR. Its motto is "There's no such thing as a silly question," so don't hold back!
And don't be afraid to start a sew-along for your project on PatternReview. Other members will join in and give you encouragement! Examples are the Slow-Sewer Sew-Along and the Monthly Sew Along for 2013 ("Encouraging each other one month at a time..."). The more, the merrier!
In short, we all did it, and you can do it too! Learn to sew and make your own fabulous clothes! Soon you'll have that great feeling we all have when we can say, "Thanks. I made it."
See easy patterns from other pattern companies.
Read reviews for projects rated Easy and Great for Beginners.
Here are more easier patterns that you can sew!
Check out this issue of Tracings for even more easy-to-sew patterns!