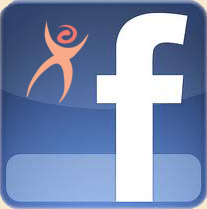 Have you ever taught anyone to sew (including yourself)? What's the best project to start with? How do you cope with early sewing projects that didn't come out like you expected? Put them in the circular file? Rip them out and try again? Wear them proudly and say "I made this"? How do you limit frustration for new sewers so that they'll keep on going?
Tell us about it in the comment section below!
Or, join the discussion on Facebook.
Here's what other members said on Facebook:
I've taught a number of people to sew. For first projects, we do mock-ups so I can assess their strengths and weaknesses. Then we go from the mock-up to a finished garment. Ripping is an integral part of sewing. Sometimes things can't be saved but, being flexible about expectations of finished garments is a good creative tool.
Pillowcases! Kids especially like picking the fabric, it's straight seams, and you can fix what ails it enough to fit a pillow in every time, unlike clothes.
I am still teaching myself to sew and I'm by no means accomplished at it yet but I started by doing easy things like curtains..I am however, accomplished at ripping seams lol.
I've been teaching sewing to adults (men & women) & teens for almost 16 years. I usually offer a choice of a simple tote bag or a throw pillow to beginners. Both projects involve straightening fabric, figuring dimensions, measuring, cutting and straight sewing - all skills used again & again in all kinds of sewing projects.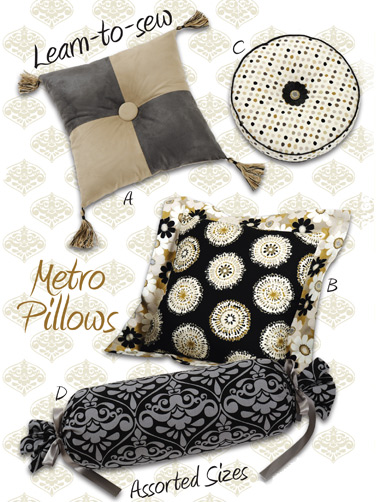 If they are interested in apparel sewing, I usually suggest an apron since they usually use several different apparel techniques and they can get as crazy as they want with the fabric. And if it does come out well - hey, it's meant to get dirty anyway!
It depends on the age. An apron is a great starting project and it can be useful. Plus, it can be dressed up with trims, which aren't hard to add. I also will have beginners work on projects as I am working on my own, so they can ask questions but won't have me staring at them (which can be nerve-wracking).
This is timely, I needed a better reason to keep my sewing room clean so I offered to give a friend lessons!
Pillowcases and simple skirts and dresses. And then I explain why things don't work out as planned along the way, so the sewer doesn't loose faith in herself compleetly. Redesign along the way, and tell what could be done differently next time to get the wanted result. I also always talk about the many mistakes I have made along the way. Because we all have. It's not many people that instinctly know how to sew without trying and failing along the way. If I get the chance to advice on fabrics before starting a project, I tell the deficulties with the suggested fabric, so the sewer knows what kind of challenges to expect.
I am teaching my daughter. Her first successful project was an apron. No gathers. No pleats.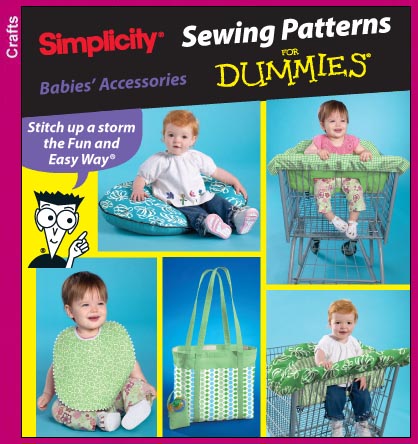 Mom taught me that the only difference between a good sewer and a bad one is that a good one knows how to use a seam ripper. I use it a lot!
The first sewing lesson I took was a basic skirt with zipper and waistband. I never did finish the hem. But I've completed many more complicated projects since then. My advice - gather your courage and just do it. Especially if you are teaching yourself and have no one to ask for guidance. Failing is part of the learning experience. And mock-ups with cheap fabric help add courage to try something new.
I am mostly self taught. My first projects were simple tote bags and covers for throw pillows. When I felt ready for garments and patterns, I made my first projects for my daughters because I knew they wouldn't be too picky about the design, and would be very forgiving of mistakes. I then started making clothes for myself. I've had successes and failures, but everything I've completed has been worn in public at least once. I try to avoid frustration by going at my own pace, pushing myself just a little with every project, and consulting the Internet (and pattern review!) if I hit a road block.
I have taught several people. The first project has varied widely, from pillowcases to no-gather aprons to simple curtains to medieval dresses. Of course, what you start with depends on if you are teaching running a machine or using patterns. I know several people who can run a machine to mend or hem, but have never cut and sewn a garment from a pattern.
My mom was a pro and taught me to sew when I was about 12. I wore my first cockeyed garments with pride--I'm sure my mother had to bite her tongue. She was a perfectionist. These days I am too. I sometimes throw out garments that didn't come out right. Or if I don't like the fit on myself, I give it away. I haven't taught anyone from scratch, but I taught a skirt class for beginners a couple of times using the Indygo Junction Sashay skirt. So easy and cute.
I used to teach classes for children/teens. I started with getting them used to the machine by sewing shapes on paper. The first fabric project was always a pillow case (in the hotdog method, because kids think it's funny). It gives practice in measuring, cutting, choosing and coordinating fabrics, plus different options for seam finishing, but all the seams are straight. Perfect first Project. Also, I never make kids rip out their messy seams unless the mistake makes the sewing non-functional. I let them decide how perfect/imperfect a seam they're comfortable with. Sewing gets neater with practice, but you can't stifle the excitement or they stop practicing.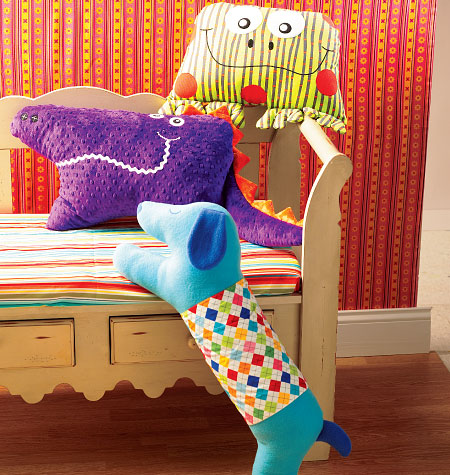 I'm teaching my 9 yr. old daughter & myself. I first made an apron & I wear so proudly even if the stitching is so out of place lol. We're almost done with her bag. It's a square & so much easier. Btw my local library offers free sewing classes.
I am basically self-taught, although I do have a degree in fashion design. I have taught a number of classes in general sewing as well as specific techniques, and projects. I find that most sewers, myself included, want to jump right in to the sewing process and do not understand that to be successful requires more prep work with fitting the pattern and testing the fit. The sewing part is the easy part once a pattern works. Also most sewers do not understand just how precision good pattern work and sewing is. I toss most of my test fit projects but once in awhile one is a keeper.
I have taught (and am still teaching) myself. I use a lot of what you called "fearless sewing" in a newsletter a while back. If what I am sewing is a bit too difficult I tend to take time off sewing until I feel ready for the challenge. Sometimes I sew something easy in between the difficult projects just for the gratification. I enjoy the difficult projects because I learn something new every time and that is very rewarding to me. I just wore one of my beginners projects the other day, and it looks horrible if you start looking closely at the seams and hem, etc. I think my secret to keeping up the good spirit is not caring too much how it looks and just enjoy the process. I have gotten better over time and the clothes I make now is much more neat and I think that helps wanting to sew more. But being a beginner I think you need to not worry so much and just have fun.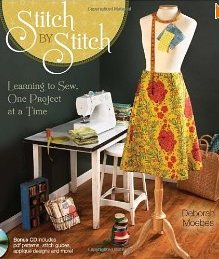 Stitch by Stitch: Learning to Sew, One Project at a Time
The best project for beginners is a gathered skirt from a nice piece of cotton. You can do it all without a pattern. And you don't have to have a zipper. The student learns the importance of finding the grain and how to straighten the material. The seams are all straight and the student learns to follow the seam guide on the sewing machine. A simple placket at the side or the back is the most difficult (get the material flat at the bottom of the slash). And finish with a waist band. The student then can practice some hand sewing with the hem. No button hole on the waist band, use a large hook. The entire project, including washing and drying the fabric, can easily be done in a day.
My mom taught me to sew first with a large needle and thread making "skirts" for dolls at around age 6. At 8 I started making doll clothes on the sewing machine. They weren't picky about how well things looked. At 12 I cut out and made a dress for myself one afternoon when she was at work. Managed everything except figuring out how she did under stitching by examining things in the closet. Fast forward a number of years and I taught high school clothing construction classes. I agree with what [was] said above. I usually had mine make pajama pants for a beginning project. I haven't taught that course in years but am starting on a new generation now. Last week I took my granddaughters age 3 and 6 to the fabric store, showed them how to pick out a pattern and fabric to make dresses for American girl dolls. I made the clothes, but they were completely into everything having to do with the process. I'm trying to hook them when they are young, just like my mom did me.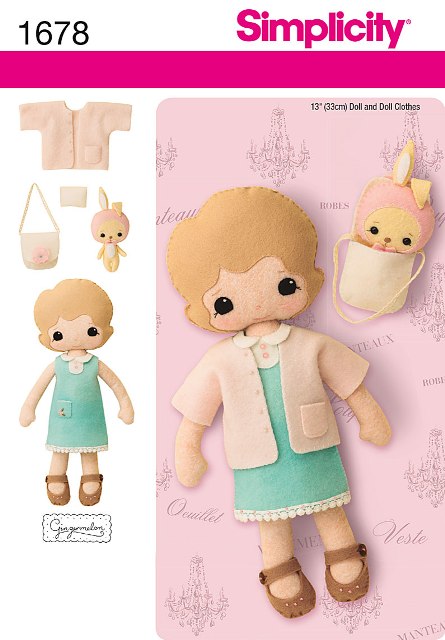 I sent lots of clothes to the "circular file" when I started to seriously sew for myself. I then realized that I couldn't afford to waste so much time and money on material, so I forced myself to rip, rip, rip and re-do until I got it right. I practiced on my babies, who never complained about crooked seams, ill fit, etc., and then I graduated to clothes for me. I am so glad I pursued this dream. It was tempting to give it all up, but there was a little spark that called to me and I have been sewing ever since, making not only baby clothes for my girls, but prom gowns business suits, wedding gowns and ultimately, Christening gowns and clothing for their babies. I love it!
My sister taught me to sew a dress -- I wore it proudly -- crooked hem, weird zipper and all. I never stopped sewing in my 67 years. Introduced my daughter-in-law with a PJ bottoms pattern. We walked through all the steps together and she made a nice pair of pants that she loved. For my 8-year-old granddaughter, we made a pillow case, and then an elastic waist skirt (2 of them). All came out perfect, and she wore the skirts to school all year, her 3rd grade friends couldn't believe she made them herself.
Simplicity patterns are great for beginners. Their instructions are so easy to understand, and I learned all the sewing basics from sewing with Simplicity patterns.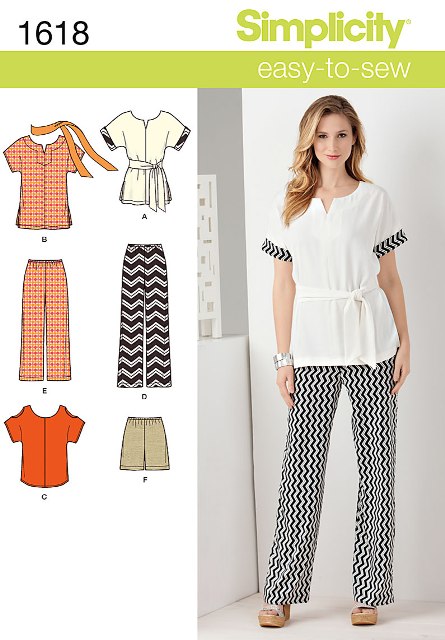 I grew up watching my mother sew all our clothes and learnt a lot from her. I have tried to teach many a friend to sew. I like to start with children's simple clothes because they don't need to fit perfectly! I have had more success teaching family to sew which is lovely to pass on what I consider to be a fun, useful and very rewarding hobby.
I taught myself to sew starting with Simplicity and very easy Vogue. just kept trying different things from there. It's been a year and I love it!
After basic lessons from siblings- who sewed before the days of stretch fabrics- I taught myself. First a pr of drawstring pants. Progressed into simple jumpers for my daughter...MANY yrs ago.
My mom taught me how to sew, starting with a simple skirt. I have improved since then, but my husband still likes to tease me that I spend more time ripping out my seams than I actually do sewing.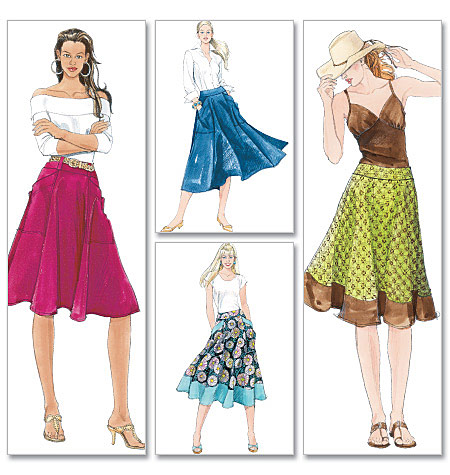 Sometimes I teach emotionally disturbed/special needs teens to sew. I like to go to the fabric store with them. I guide them toward the simpler patterns and help them pick fabric, but generally let them choose what they want. Sewing class is never more than 2 hours a couple of days a week and I don't give homework. We do measurements the first class and I show them how to alter the pattern. I have them read each step and then explain it if they don't get it (or I suggest doing it differently). I try to guide them as much as possible, but I make sure to let them make at least one mistake - so they learn why it's not done that way! I always feel sorry for my poor kids who have obsessive compulsive disorder because they struggle so hard with perfection! I give them a fabric scrap with a straight edge, a corner, and a curve to practice sewing. Most of the time that's all they need. Seams don't need to be perfect. I use a looser stitch than normal so if they need to rip a seam it's easier. I also tend to rip and re-sew for them if there's been a big mistake or alteration that's not their fault (for example, if something gets sewn on backwards or after trying it on, we realize it needs a major alteration). I make sure they take lots of breaks if they need it. I want them to choose patterns that have zippers and hems and buttons and anything else - so they know how to do them when they're doing it on their own. I also encourage them to bring things that need alterations (most of the teens tend to be petite!) so I can show them how to make basic alterations to all their clothes independently.
My very 1st project was at school: a pencil case. It took weeks & weeks, I was so bored of it. If I were teaching someone else, I'd get them to make a tote bag, or a simple pull-on top/dress (no closures to fiddle with). Quick results, that's what people want to see.
The photo reminds me that the next sewing lesson for the Boy Scouts is going to be stuff sacks. As for me, I learned how to sew from my mother, and how to tailor from Vogue Patterns. Thanks, Vogue!
Like this post? Want to see more easy pattern ideas? Read our post on Learning to Sew: Adults and Teens.
The latest Tracings has even more easy pattern ideas. Check that out too!