We've all had to learn to sew. Some of us are self-taught and some of us were lucky enough to have mentors.
The great thing about PatternReview is that we have access to many helpful sewing mentors! There is not a sewing issue that we can't get answer to from a PR member.
We've been focusing on learning to sew recently, and we asked some members who have taught sewing to share some of their insights with us.
Have you taught anyone how to sew? We'd like your insights too! Please post them in the comments section below.
Let's meet some of our teaching PR members...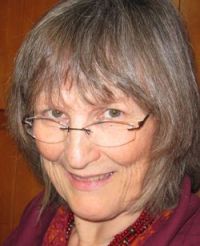 goodworks1 was in the middle of a busy time, but she graciously jotted down a few of her thoughts for this post. She has two degrees in Home Economics.
I have taught small (1-5) groups of quite young sewists besides my own children.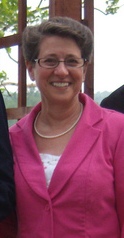 JTink
I teach at JoAnn Fabrics. They offer classes for the very "beginner" to the more advanced. I'm a garment sewist, and have taught the 101 classes and some of the 200 series. We haven't had anyone come in for the more advanced classes. 101 is very basic("this is a sewing machine, this is a seam ripper"). It teaches the difference between needles and pins, which type of scissors to use. Lightly touches on how to pick a pattern. I've taught how to make tote bags, pull over blouses and pillows. We are looking to bring in some students in October for a bodice fitting class. There has been a lot of interest. I look forward to teaching that one.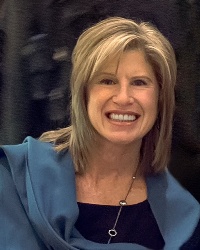 Wendy J
I am a middle school Family & Consumer Sciences teacher (FACS) for a public school. I've taught 23 years. Years ago it used to be called Home Economics, but today, it's called FACS. It is required of all 7th graders and is an elective for 8th grade. When a parent tells me they love my class, but isn't sure they want their child taking it in 8th grade, I ask them what they think is the most important class their child will take as an 8th grader. They always mention science, math, English, history. I then ask what they hold most important in their life. They respond family, money and health. When I tell them that's exactly what I will be teaching their child, you can see the lightbulb go off. How to be independent, form relationships, keep finances, make good decisions and yes, we do some food preparation and sewing.
I also have a sewing club that meets once a week after school for those students wanting to develop the skill and have a new hobby. Many boys come as well.
It's not unusual for me to have 30 students involved in the club. What fun it is sharing my lifelong hobby with today's teens. Students amaze themselves with their creativity and patience of wanting to get it right. They make friends with the seam ripper and never get offended when I ask them if they think they can do it better. I never tell them to seam rip it out, but let them come to that conclusion themselves. Over the years, I've had many students purchase their own sewing machines and go on to continue this lifelong hobby. What a great feeling when they come back to visit from college and tell me they still look forward to sewing. I know I've enriched their lives, not to mention their self-esteem!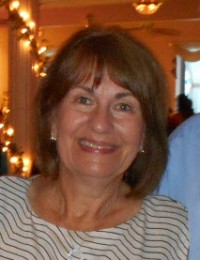 Julkane
I teach sessions in which the participants complete basic quilted items such as runners and lap quilts; both 'quilt as you go' techniques and traditional quilting methods. Many of the projects contain machine embroidery and basic sewing so that they can learn to use their dual embroidery/sewing machines. I love to do bindings so I emphasize finishing the item with the proper type of binding without hand sewing it. I happen to hate hand sewing so my favorite motto is: If God had intended for me to sew by hand, he would not have given me the resources to buy so many machines. My classes are applicable to both beginners and experienced sewers and so a class may consist of a wide variety of skill levels. I am often surprised when the experienced sewers are more thrilled with what they have learned than the beginners. Plus I often learn techniques and shortcuts from my students!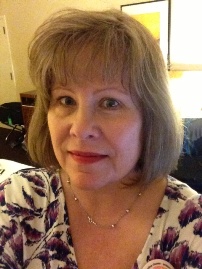 SouthernStitch

SouthernStitch has been sewing for 30 years.
I taught beginning sewing and quilting at JoAnn's and to individuals.
What are important "first things" that a new sewer should learn?
JTink:
"Relax and do not strive for perfection. Enjoy what you are doing. When it becomes a chore, walk away from it for a while then come back. Do not demand more from yourself than you are ready for. Example, if you have just learned to make a pillow, don't try to make a blouse with buttons and sleeves or (fitted) pants with a waistband. Make another pillow and then another...then look for a very basic garment, example: Pants with an elastic waist, such as pajama pants. If you are a busty lady, make a simple tunic top that doesn't require a lot of fitting."
"Always safety first! How to sit behind a machine and proper hand placement. Proper threading of machine and sewing slow and steady wins! Follow directions one step at a time and iron, iron, iron! Make friends with ironing! I use a Say, See, Do approach. I say the next step, they read it and see it and then do it! This leads to success. With success comes the excitement of wanting more."
Julkane:
"Patience, patience and more patience. Secondly, a new sewer needs to know his/her machine. Then how to use a seam ripper. Unfortunately most new sewers think a 3 hour lesson will make them an experienced sewer and fail to realize that most of us have taken decades to learn our skills."
goodworks1:
"One thing I think is important to keep in mind is that there are many different types of learners. I was one of those that wanted to know WHY something was being done the way it was, so I tend to teach that way. That bogs some people down and makes them impatient, but there are some things, especially machine safety issues, that can't be skipped.
"Some people learn from doing and really seem to only remember what they've learned from mistakes. LOL
"I think the best way to teach someone is to pay attention to how they prefer to learn and work with that. Some people need demonstrations, some need written instructions and/or illustrations. Some like verbal instructions.

"When I taught my own daughter (she was 5), I found the best way was to just show her the basics about the machine and let her loose to do what she wanted. Luckily I had a 1970s Bernina 830 that was easy to use and virtually unbreakable. I taught my son the same way; but he wasn't interested until he was 7 or so."
What do new sewers seem to have the most trouble with? Solutions?
SouthernStitch:
"Manipulating fabric, and their machines. I first teach about fabric, needles and threads. I explain the most commonly used fabrics and their characteristics - about needles and threads too. I go over the parts of the machine, tension settings, and what bad tension looks like. I also go over machine maintenance. It's important to be sure their machines are working properly and that they understand them.

"I have them practice sewing straight lines and curves, using the presser foot as the seam allowance. I go over the pattern, its symbols and pictures and what it all means. I teach to read the pattern thoroughly before beginning. All this is done before we begin to cut and sew."
Wendy J:
"Taking the time to read directions and wanting it done quickly. I use a buddy system, so they check with their buddy to be sure it's pinned correctly prior to my checking. They want a project done yesterday and will rush it. Taking pride in their work is something I stress. I have various steps of the project done up in advance so students can go over to the area and see the next step if they are ahead of others. Young people, actually adults too, get easily frustrated so it's important to choose a project that is at the appropriate level for the person. Some are not ready for a challenge when we think they are. Small successes are very important when teaching a new skill. When they ask me a question, I turn it around and ask a question of them. This gets them thinking and learning!"
goodworks1:
"Most people initially have trouble sewing a straight line on the machine. I'm not convinced that teaching them to sew on a line on paper really works, although it may be a way for a nervous machine user to get used to the speed of the machine, etc. What works for most people I've taught is to have a good sturdy seam gauge attached to the bed of the machine and practice maneuvering the edge of the fabric against it while stitching. Luckily these days when you learn to zigzag the NEEDLE moves rather than the entire piece of cloth!"
What are your favorite first projects for new sewers?
SouthernStitch:
"Pillow cases, and totes - you just can't beat simple to start, using cotton fabric. They will have use for these things or can give them as gifts. I never start with a garment, even if that's the intention in moving forward. This enables them to get used to patterns, grainlines, and how to cut properly without having to worry about fitting as well. I find new sewers can get overwhelmed and frustrated if they feel like they have to learn a large amount in a short period of time. I have been told more than once that "this is a lot to learn". So, I feel it's important to break it up."
goodworks1:
[For] girls ... [of] late elementary/middle school age, I started with simple projects like drawstring bags and they moved on to their choice of shorts or skirts with elastic waists. I encourage students to try the things they WANT to sew; that will give them the motivation to keep going when things get tough.
Wendy J:
Definitely not apparel that may need to be fitted. I like tote bags, pillows, pillowcases, simple elastic skirt (actually back in style) for a female, fleece hats, apron. I'm always amazed by the creativity of just using scrap fabrics.
Tell us about your teaching experiences. What answers would you give for the questions above?
Read Learning to Sew: Advice from Sewing Teachers - Part 2
See Learning to Sew: Adults and Teens for more advice.
See Beginning Sewing Projects.