by AlexisW
Vogue has announced their new fall collection! With autumn right around the corner, it may be time to plan ahead for the coming season. While the chillier weather may have you considering bundling up in bulk, Vogue's new collection offers fresh, streamlined patterns for a chic alternative.
Here is a peek at a handful of inspiring designs.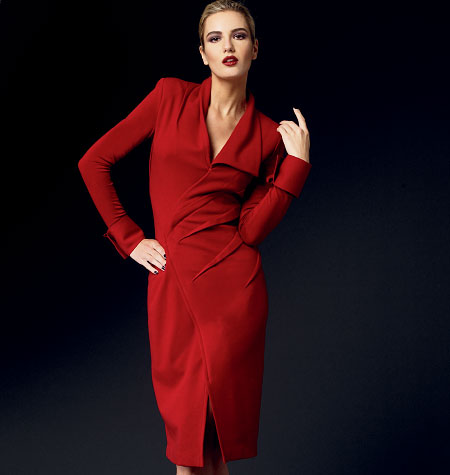 Donna Karan's showstopper mock wrap dress features unique front and back tucks for eye-catching detail. The folded cuffs and side collar add an elegant touch. This lined dress also features no side seams for an outstanding fit and design.
KathleenS affirms, "I really like the Donna Karan dress 1361. Certainly one for those who complain about dresses with no interest at the back!"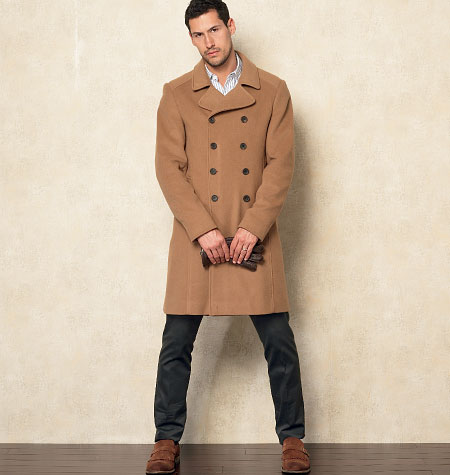 For men who sew! This semi-fitted lined jacket in wool is the perfect piece for those brisk autumn nights. Make it in denim with the shorter length and you have a great casual jacket. The fitted pants complete the look in twill or wool flannel.
mportuesisf describes, "A nice pair of slim-fit, below-waist pants that are very fashion-forward. The pants use a yoke for shaping in the back, and have flap pockets."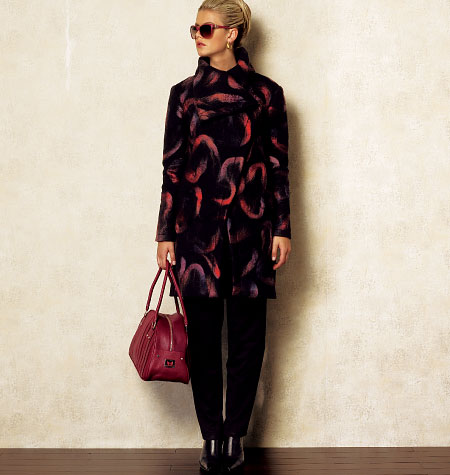 This asymmetrical coat with three length options is a fashion-forward design from Vogue. The standing back collar and faux leather contrasting details make this coat a must-have in wool blends, boiled wool or tweed.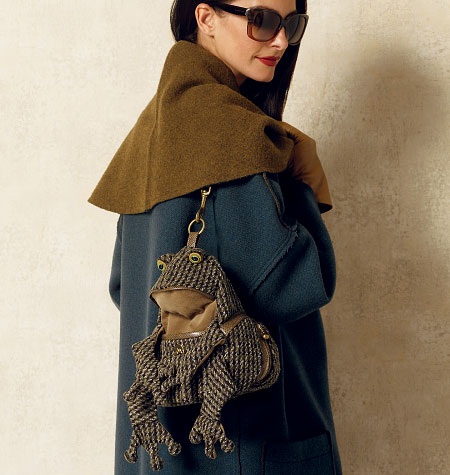 Linda Carr's quirky design is grown-up version of your child's animal knapsack. Finally, we ladies have a unique alternative to traditional carryalls in a frog or owl pattern. Ideal for tweeds and wool fabric with synthetic leather and suede trim. This bag is certain to be a conversation starter!
jacquiJB quips, "I think it's a (forgive me) HOOT…There's not nearly enough whimsy in my life. I think I might need a frog purse."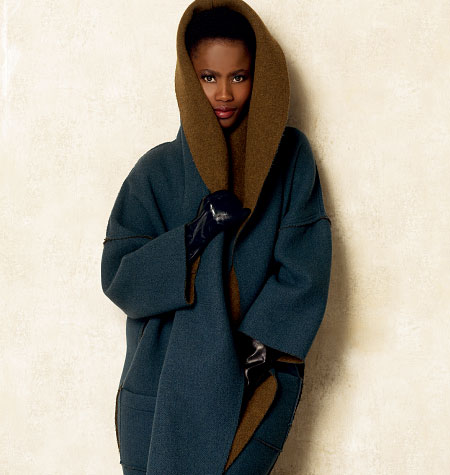 If you are new to sewing and need a comfy coat for autumn, look no further than Very Easy Vogue's slouchy wrap jacket. This fun, loose-fitting look has a relaxed appeal that would be superb for novice sewers. The large contrasting collar can be turned up to keep you extra warm.
Sew4Fun asserts, "I like that many of the Vogue Easy patterns include interesting details too. A lot less basic and repeat patterns, like the Vogue of old."
What do you think of Vogue's fall collection? Have any patterns caught your eye? Feel free to discuss and leave a comment!
See all the new Vogue Patterns!