Burda releases its new patterns only twice a year, and so we always wait eagerly to see what's new with Burda!
This collection doesn't disappoint and has lots of great new looks that we're dying to sew!
These patterns created a buzz around the office. Tell us what you think about them!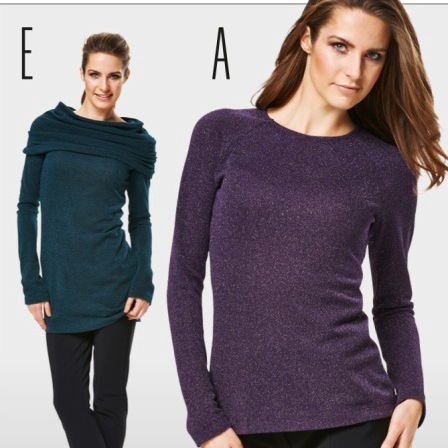 Burda 6990 T-Shirt
Sizes: 8 - 20
Difficulty: Super Easy
Burda gives you 5 great tops in one pattern envelope! Pick from scoop neck, turtleneck, cowl, and more. How versatile! Sew a longer style for a softer look.
Suggested Fabric: 2-way stretch. Jersey, fine knits.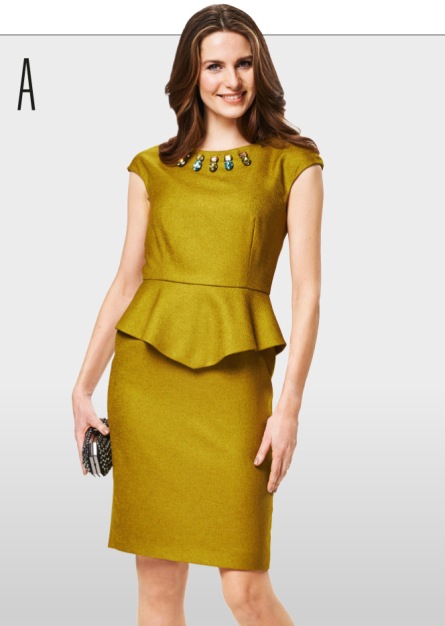 Burda 6977 Coordinates
Sizes: 8 - 18
Difficulty: Two spools (average)
Ooooh, peplums. We love them! Make this cute number as a dress with a capped sleeve or a top with long sleeves or a skirt with a built-in peplum.
Suggested Fabric: Lightweight wools, crepe fabrics, taffeta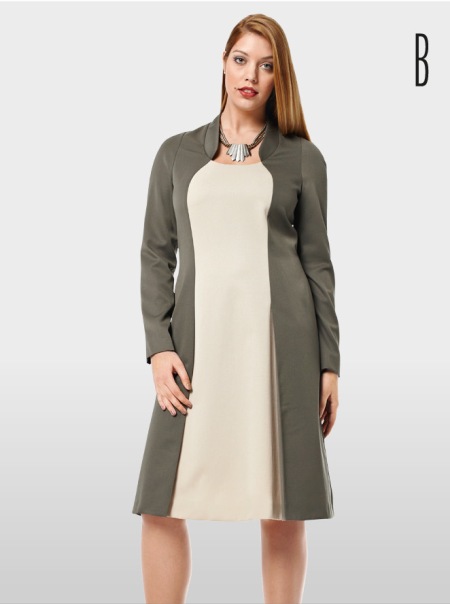 Burda 7008 Dress
Sizes: 18-28
Difficulty: Two spools (average)
A very flattering plus-size dress! Make this as a color-blocked piece for an even more slimming silhouette. Other view is a sleeveless jumper.
Suggested Fabric: Lightweight wools, gabardine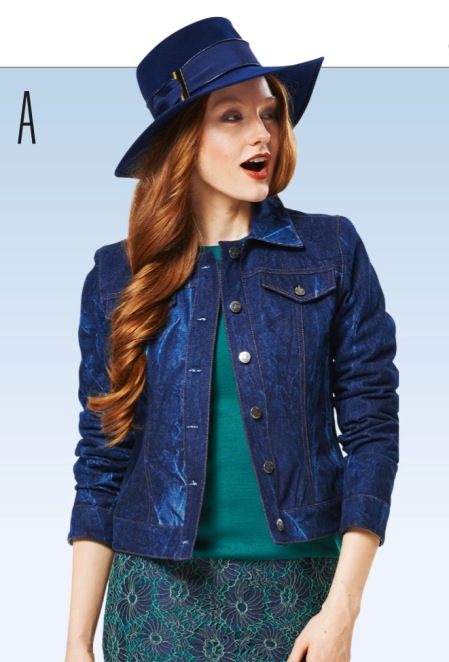 Burda 7018 Jacket
Sizes: 6 - 18
Difficulty: Two spools (average)
This pattern is so on trend. Make it in your favorite denim for a casual look or play around with fabric for an upscale attitude. With or without breast pockets, cropped or with a longer bodice you wear belted, this jacket is the perfect pattern to use when you're taking Angela Wolf's Sew a Designer Unlined Jacket Class!
Suggested Fabric: Cotton fabrics, denim, lightweight quilted fabric. Contrasting fabric: imitation fur.
How about you? What's your favorite?
See all the new Burda patterns and tell us!