The latest Simplicity are here! The Fall Collection is always fun because it features so many Halloween costumes and hints of winter holiday projects (I'm not ready. Are you?), including children's and adults' pajamas and loungewear.
For many of us, it's a time of transition in our wardrobes. I've picked some patterns with this change in mind, and Elliott Berman Textiles has helped me out with fabric choices (thank you, Elliott Berman!).
Here we go!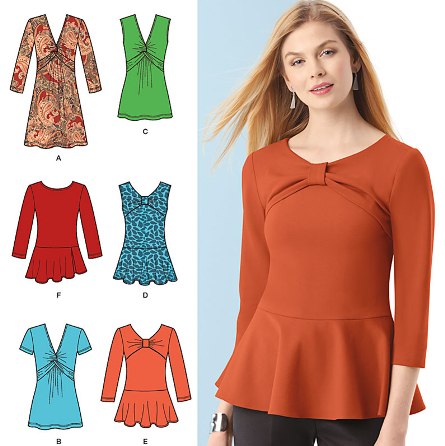 Simplicity 1539 Misses' Knit Tunic or Top and Peplum Tops
Sizes: 4-12, 14-22
Love this top! It features our fave, the peplum, with variations. And the neckline choices are great! I love the featured pattern, the twist front combined with the peplum.
Description: Misses' knit tunic or top with bodice & sleeve length variation. View A, B, C twist front, D,E peplum and knot detail, F plain bodice with peplum. Make in 3/4, short sleeves or sleeveless. Knits only.
Suggested Fabrics: Sized for stretch knits only: cotton interlock, jerseys, stretch velvet, two-way stretch. D,E,F also in lightweight double knits.
Elliott Berman Textiles suggests: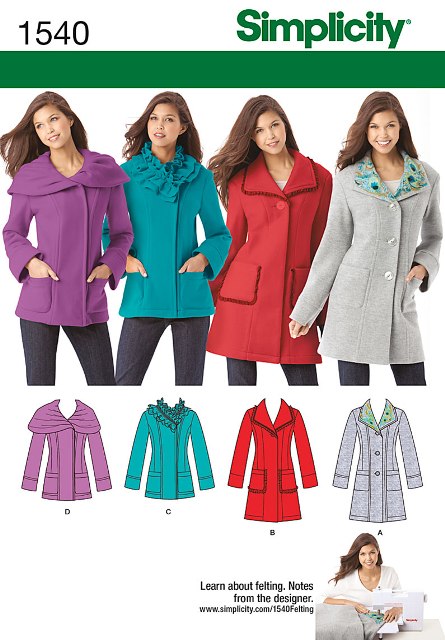 Simplicity 1540 Misses' & Miss Petite Jackets
Sizes: 6-14, 14-22
Omigosh, these jackets are to die for! You'll never get bored with this pattern and its neckline variations!
Description: Misses' & Miss Petite jacket in two lengths. Get creative with button & collar variations. Collar options include ruffle, shawl, trimmed or felted.
Fabric suggestions: Double knits, fleece, sweatshirt fleece, boiled wool. A,B,C also in denim. A,B,D also in velvet. B ruffles in soft synthetic leather, synthetic suede, suede cloth.
Elliott Berman Textiles suggests: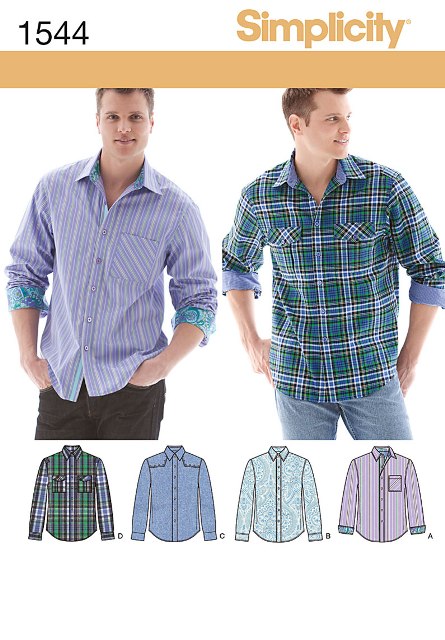 Simplicity 1544 Men's Shirt with Fabric Variations
Sizes: 34-42, 42-52
We can't get enough men's patterns, can we? There are so few of them out there. This a wonderfully practical pattern with optional yoke, one or two pockets and the great sizing for those men of whom there is more to love.
Description: Men's button front shirt with optional pockets, shoulder tabs, and yoke. Collar band, cuff and inside yoke made of contrast fabric for a fresh modern approach to the traditional men's shirt.
Fabric Suggestions: Flannel, laundered cottons, baby cord, broadcloth, chambray, lightweight denim, pinwale corduroy, poplin, handkerchief linen.
Elliott Berman Textiles suggests: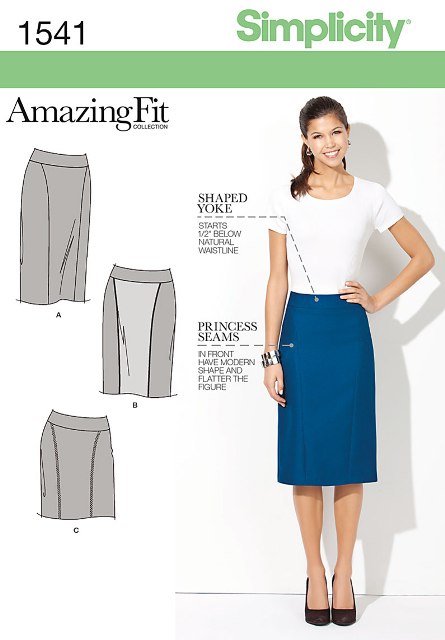 Simplicity 1541 Misses' & Miss Petite Amazing Fit Skirt
Sizes: 8-24
A shaped yoke that starts 1/2" below the natural waistline! Princess seams that flatter the figure! We're talking about this skirt from the Amazing Fit Collection. You've got to have this pattern to create those staples of your wardrobe, available in 3 skirt lengths. So modern!
Description: Misses' & miss petite pencil skirt in 3 lengths, optional trim & individual pattern pieces given for slim, average and curvy fit. B is shown in contrast fabric- a color block style that is figure flattering.
Fabric Suggestions: Lightweight denim, pique, sateen, lightweight wool and wool blends, crepe, sueded silks/rayons, silk linen, brocade, satin, shantung, lightweight double knits, linen and linen blends.
Elliott Berman Textiles suggests: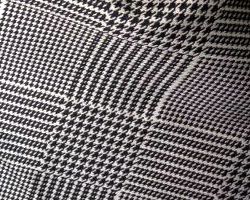 See all the latest Simplicity patterns!
Visit Elliott Berman Textiles' website for more great fabric choices!
So tell us...what patterns from the new Simplicity collection do you like?
And what fabric do you like?