Poor men. Not only do they not have the style choices women do, but they don't have the pattern choices either. And when you look in most men's closets...one pair of shoes, maybe two? How can they stand it?!
This contest was a chance to beef up the wardrobe in our men's lives and give them more options in the fashion department. It was also a chance to practice sewing those features that show up in men's clothing that don't show up in women's clothing.
The challenge was to sew an article of clothing for a man - pants, shorts, tee, shirt, jacket, bathing suit, etc. Accessories weren't allowed in this contest. For more information, see the rules.
24 PR members participated in this contest, at least two of whom were sewing for themselves! Never fear... There were no doubt many male "consultants" advising the other sewers so that they could get it right.
And what did they sew? Pyjamas, boxers, jeans, underwear, vests, and of course that staple of men's wardrobes: shirts! See the entries here.
And the top votes went to contestants who sewed men's shirts!
Let's meet the winners.
First Prize Winner: Maribee for Self Drafted Pattern: 255967-1000 Dress Shirt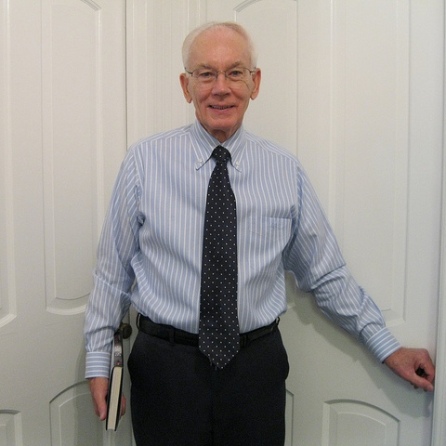 Maribee is a brave woman!
First of all, she took apart one of her husband's shirts for this contest, a shirt that fit him well. Second of all, she made her own pattern from it. And third of all, she entered the result in this contest!
Not that any of this was easy, mind you. Even taking the original shirt apart required her to pull out, as she says, "a million stitches."
She cut the new shirt out of 100% cotton oxford cloth.
She says that not having written sewing instructions was perhaps the biggest obstacle, but she calls it "a wonderful learning experience" and says that she has a new appreciation for written directions in purchased patterns.
She didn't have to make any alterations or adjustments, since the original fit him so well.
She says that if you're looking for a challenge, you might want to consider deconstructing a garment like she did. It wasn't a quick project, but it was one that she found very rewarding.
Her client
enjoys wearing the shirts she's made and in addition, likes them monogrammed, so she'll continue being his tailor.
The upside to all this is that DH has decided he needs a fabric stash all his own, so he's always willing to check out every fabric store they find!
Congratulations, Maribee!
Second Prize Winner: sewmaris for Islander Sewing Systems: 203 Classic Men's Dress Shirt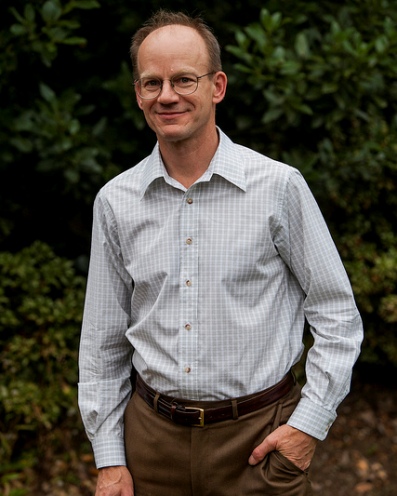 Congratulations, sewmaris!


And congratulations to everyone who entered!
Thanks to Sarsez for managing this contest.


See all the entries for this contest.
See the Contest Report and Rules.