Menswear! Have you sewn something recently for a man in your life? What did you sew? Did he like it? Would you do it again?
Tell us about it in the comment section below!
Or, join the discussion on Facebook.

Here's what other members said on Facebook...
Shirts! I love to make my husband's dress shirts! And yes, I did enter one in the menswear contest!
I have only been sewing for less than a year....but I have made my husband several pairs of pajamas ......he loves them.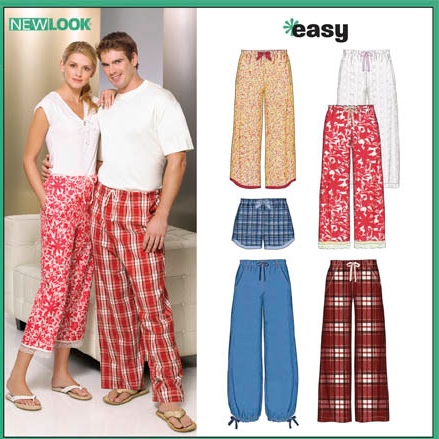 New Look 6859 Misses, Men and Teens Pajama Pants and Shorts
Do PJ bottoms count? My little kids (2 and 4) choose the fabric and I sew them for my husband! But I am dipping a toe in the panties sewing and I plan to do boxers for him eventually...
A camp style shirt. My husband loved it.
Most recently I've sewn jeans and jeans-style corduroy jacket. He wasn't worn the jeans yet, but loves the jacket.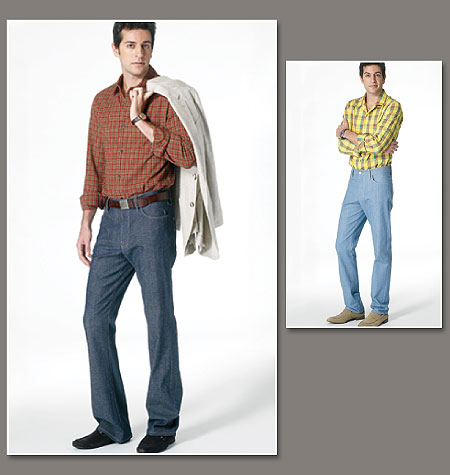 Vogue Patterns 8801 Men's Jeans
I made each of my teenage grandsons flannel shirts for Christmas last year. They loved them so much, that I sent them another one in March and just made them another for school. They love them!!!
Just finishing up a dress shirt for my husband and then making him a vest and golf cap for 20s picnic.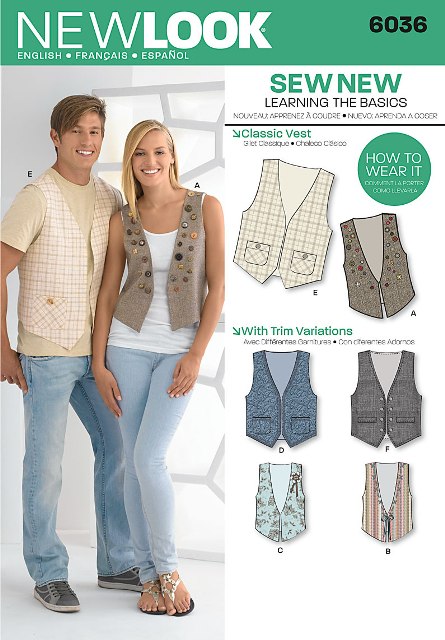 New Look 6036 Misses' & Men's Vests
I made my husband a tailored winter coat and a pair of pyjamas. Both were seriously GREAT successes. However, the coat is up for replacement now (WHY do men have to stuff their pockets like that?!) and the pyjama pants were eaten by the washing machine. Oh, and I also promised him a new yukata *sigh* I'd really love to sew him some new stuff, but I barely (read: don't) even have time to sew for myself, so I'm not sure when it will happen ...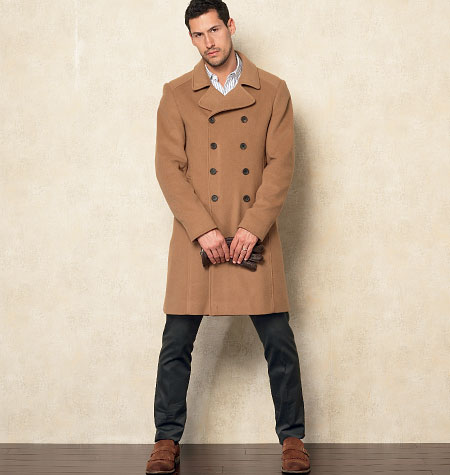 Vogue Patterns 8940 Men's Jacket and Pants
I made this costume for my grandson. He loved it!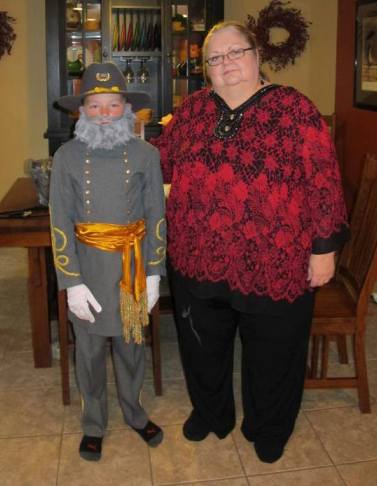 I love the challenge of menswear, it has to be technically perfect. You can't hide mistakes with ruffles or embellishment. I've been doing more and more menswear lately since ready-to-wear is so boring, especially for larger gents. I am doing a line of couture overalls and rockstar vests for Turn of the Century Clothing. I also made a purple leather tuxedo with tails with Versace velvet lapels and lace-on/off sleeves for hubby. www.FeralDesigns.net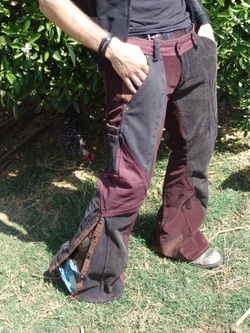 With three teen boys and a husband, I love sewing menswear. Casual shirts, dress shirts, pants, shorts, bathing suits, pajamas, hoodies, sweatshirts, t-shirts, costumes, and alterations on RTW. I find it fun-challenging to come up with interesting guy stuff that they will actually (proudly) wear
Ties...I really like making them, too!
I made a bathrobe for my boyfriend years ago that he still wears today!
I wish there was a bigger selection of menswear patterns. Why isn't there?
Several months ago, I made two night shirts for my husband, and I recently finished a short sleeve casual shirt. I just cut out a shirt/jacket for the Fall season. I can't find current patterns that are of any interest, so I search eBay for vintage patterns. I've accumulated quite a collection. Over the years, I've made many items for him.
I made a bathrobe for my husband with dark blue raw silk line with a dark red, dark pink, and blue checked flannel, it turned out very well and he likes it very much!
Six pairs of boxer shorts, that I drafted a pattern for, he is even wearing them today.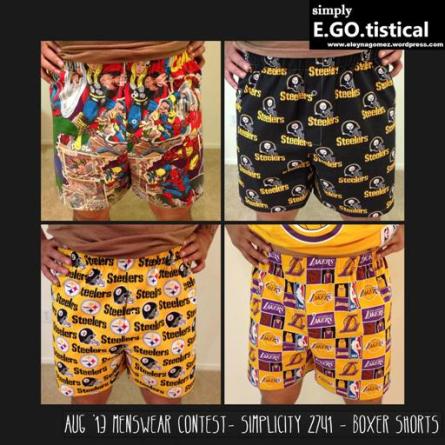 kealoha - Sewing for Men Challenge Contest
I have 2 sons and husband, so I have been sewing for them for 40 years. I have made boxers, briefs, ties, shirts, shorts, pajamas, Tshirts, doublets, pirate coats, vests, scarves, pants, bathrobes, sleepers, surcoats, jerkins, leggings and hundreds upon hundreds of long sleeve shirts.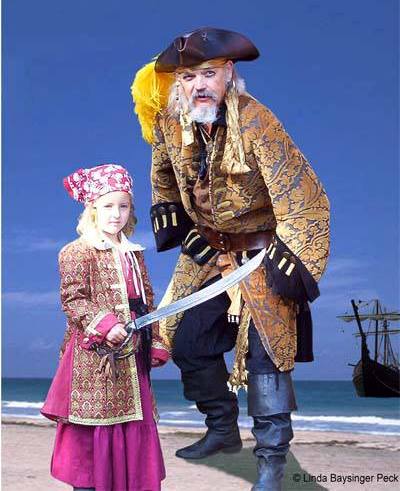 I designed and sewed this for husband, too.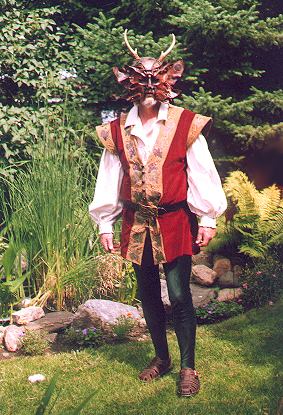 I'm in the process of making a linen shirt for my husband.
$2 Walmart thin satin plus Butterick 6837 equals pajama pants for my husband. I can't get him to relinquish them long enough to shorten the legs. Not the fault of the pattern, I just forgot to turn the hems twice.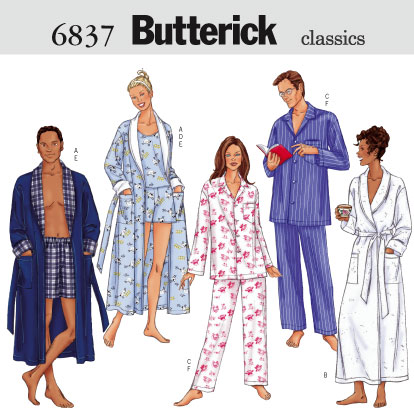 Butterick 6837 Unisex Robe, Top, Shorts, Pant
Want to see what other PR members have sewn for the men in their lives?
Read The Sewing for Men Challenge Contest Is Over! See the Results.
What have you sewn for the man in your life? What was the reaction? Tell us!