PR members were chatting about the new Buttericks, so we thought we'd listen in and find out what they liked about the collection. You can listen in too!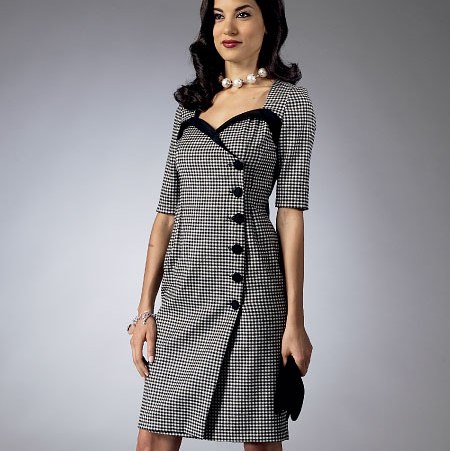 ScaryMerry: "OMG THOSE NEW GERTIE PATTERNS. I made shameful noises in public when I saw 5953."
marec: "I pinned this one, as well as many others. My comment on my pin was 'I think I could fill out this dress nicely.'"
RoseFromThule: "The Gertie dress is a nice original take on the retro look."
Other Gerties:
AnneM: "I love that they included 2 differently-sized models in the pictures! Makes me want to buy the pattern just for that."
stirwatersblue: "I think 5954 is darling! It is going straight onto my must-make list!! It might even inspire me to finally make friends with my serger. And the back!"
BJ1400: "Oh, I love that top too!"
| | |
| --- | --- |
| | |
| | Mrs. Obama's Inauguration Coat. Sew one like it! |
MrsCharisma: "THIS...THIS I would sew RIGHT now!!!!! :eek:"
Lynnelle: "I was wondering which company would be the first to knock off M. Obama's inauguration coat."
ScaryMerry: "Bahahaha THAT'S where I recognized it from! I knew it looked familiar! Butterick also knocked off her DNC dress too, I believe."
MrsCharisma: "I didn't realize it was a copycat. My husband has just offered a quick weekend trip to NYC for our anniversary. Think I know what I'll be searching for fabric for!"
Elnoramarie: "I like 5966 as an alternative to a trench. Looking in the stash now."
Other Favorites!
talesofawannabe: "5947 is, hands down, my favorite pattern in this release, though. I just love the one with the buttons on the bodice."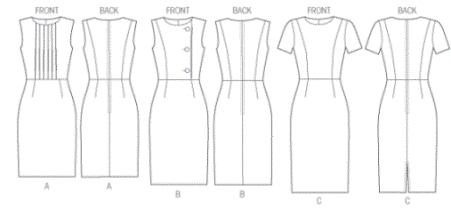 Butterick 5947 Misses'/Misses' Petite Dress and Belt
luckysweetheart: "I like the B5950 Cowl dress although it looks like the sample fits the model strangely in the hip area. It also looks similar to the Vogue cowl dress that made to a top-ten-of-the-year list..."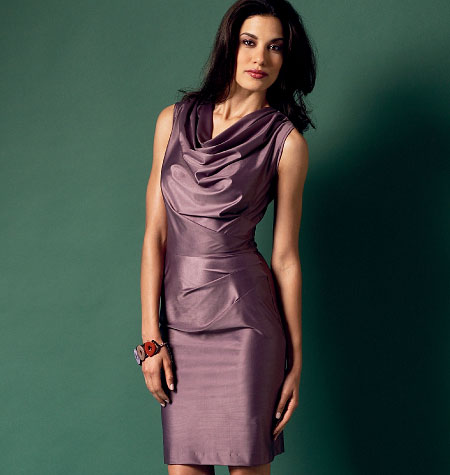 See all the new Butterick Patterns.


Which of these patterns are YOUR favorites? Post a comment here or join the conversation about the new Buttericks.