"When I was growing up, my mother made all my clothes."
You don't hear that much today! But PR members are used to sewing our children's clothing, so entering this contest is a natural for us.
This contest was a chance to practice sewing children's clothing, a much smaller scale than we adults are used to! Stand-alone ccessories weren't allowed in this contest but could accompany a garment entry as long as it was sewn. For more information, see the rules.
This contest was very popular! 80 PR members participated!
And what did they sew? Vests, pants, leggings, tops, dresses, a sailor outfit, coordinates, a colonial dress, baby sportswear, coats and of course, jammies! You can see all the entries here.
It must have been hard to decide who to vote for because all the entries are so wonderful! But the votes tallied up to two top scorers. Let's meet them now.
First Prize Winner: fattyboomboom for Fall Wardrobe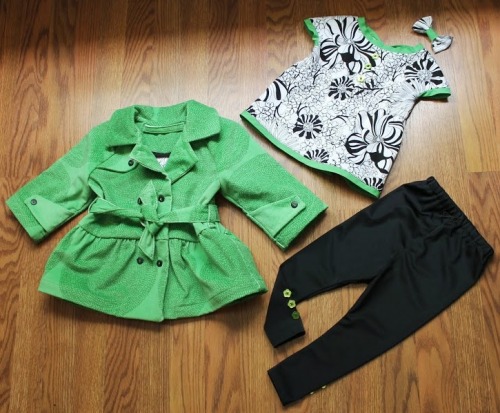 fattyboomboom's goal was to sew her 15-month-old daughter's very first fall outfit!
She explains:
"I chose colors and styles to suit her personality, keep her cool and warm (layers) during the transitional season of autumn, allow her to play comfortably, and still rock a little baby-style! My secondary motives included a sewing challenge for me and just plain fun with my sewing machine."
Her requirements for these garments were:
Easily machine washable
Easy to put on and take off
Comfortable to play in
"Growable"
Stylish for a baby
And finally, Mom wanted to have a sewing challenge and some fun!
She chose three items to sew:
And because she "just jumped off the cutesy tootsie wagon", she made a matching hairbow.
She says she'll be thrilled if the trench still fits next spring!
Congratulations, fattyboomboom!
Second Prize Winner: J Wo for Ottobre Design Magazine: 06-2007-30 Paris short wool jacket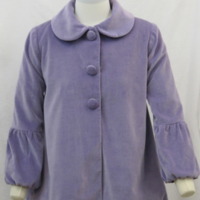 Congratulations, J Wo!
And congratulations to everyone who entered!
Thanks to our sponsor SCHMETZneedles.com.


Thanks to SheBear0320 for managing this contest.
See all the entries for this contest.
See the Contest Report and Rules.