For our May Member in Focus we would like to introduce to you Jennifer Swetland, aka JennyAnne from Florida. Since joining Pattern Review Jennifer has uploaded 90 items, participated in the forums and competed in various contests (including last year's Sewing Bee!).
Member Since: January 5, 2008
PR Name: JennyAnne
Name: Jennifer Swetland
Birthday: December 22
Website: www.southshorehandmade.blogspot.com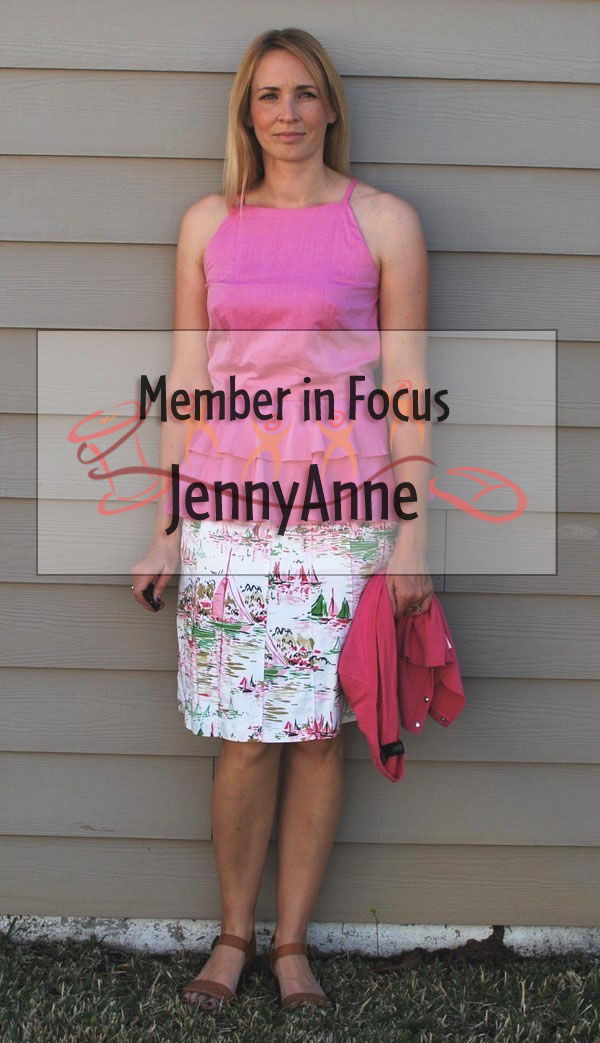 Tell us a short bio of your life?
I am from Lancaster, Pennsylvania, which is a great place for a quilter, but slightly less great for a garment sewer. After college in South Carolina, I got married and served four years in the Army in Germany. Then I stayed a few more years in Germany as a stay-at-home mom with my two boys. Sewing in Germany was a fun challenge! There was a fantastic fabric store in Heidelberg. I remember "Wolle" is wool and "Baumwolle" is cotton. "Viscose" is almost the same. I also discovered Burda magazines and used a lot of Google translate. In 2010, we moved to Florida, where we live now. My boys are 9 and 6, and I still have the pleasure of staying home with them.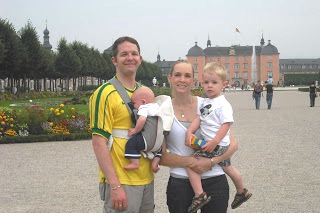 How did you learn to sew?
My mom was an avid seamstress throughout my childhood, making heirloom dresses for myself and my two sisters and dresses for her. She let me loose on her sewing machine when I was about 10. She showed me how the use the machine and let me look through her fabric scraps. I loved all of the decorative stitches and played with those as well as making doll clothes. It's funny to think how look it took me to make a doll dress when now I could make one in two hours. I made my first dress for myself when I was about 13. It was a green linen shift dress with my first zipper. I really should have kept that. Since my mom taught me the basics and helped me through my first time with a zipper, hemming, buttonholes, and any other new skill, I have figured everything out on my own with books and the internet. It is really fun when my mom calls me with the occasional garment sewing question now. They usually have something to do with sewing knit fabrics.
What aspect of sewing do you find most challenging?
It is emotionally challenging for me to make a muslin. I just hate to "waste" that time! I know, I know. Time spent making a muslin will reduce frustration and time wasted down the road, but it is still a hurdle for me. I only make a muslin for an especially tricky pattern or before cutting into a very special fabric.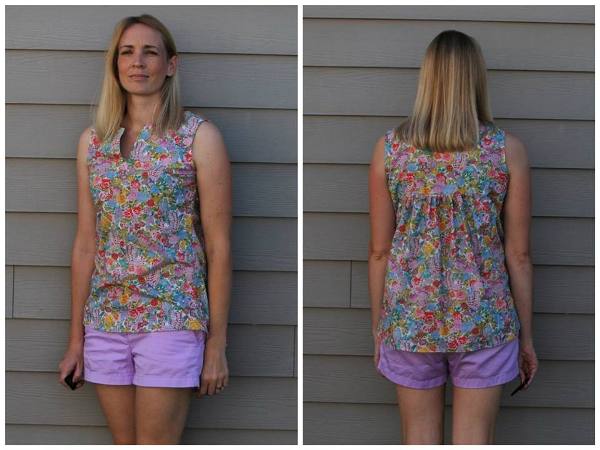 Which sewing book do you refer to most often?
Vogue Sewing: Revised and Updated is a great resource with a thorough index. If I come across a new technique, this is my first stop.
What type of sewing machine do you currently have? Would you recommend it to others?
I have a Bernina Artista 635, which I love! It was a thoughtful anniversary gift from my husband a few years ago. I haven't had any trouble with it, and the embroidery attachment is fun!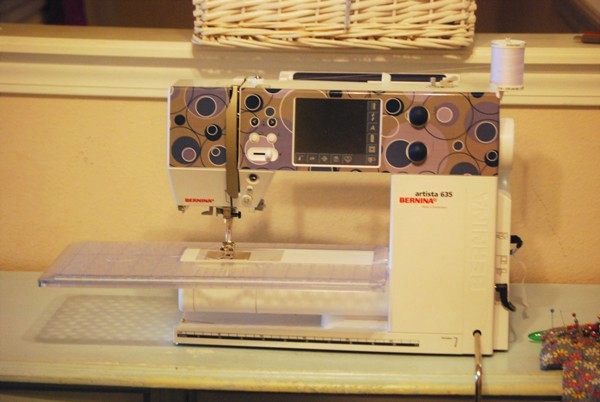 How would you describe your personal style for the garments you create?
I spent years sewing pretty dresses before realizing that as a stay-at-home mom, I don't need that many. Now I sew more casual pieces – pants, knit tops – and more casual dresses that I can wear for shuttling around the kids.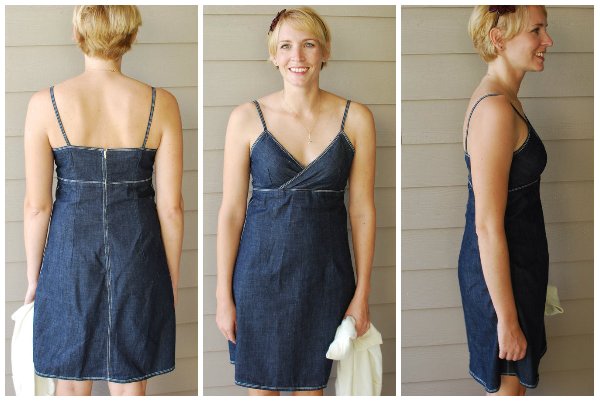 What are your sewing goals for this year?
Jeans! I have never made a pair of jeans, and this is the year. There are so many great jeans patterns out now so I think now is the time to start.
Pick your favorite pattern (only one please):
This is hard! I am going to go with Vogue 1439. I made some red pants, and they are my best-fitting pants ever and have fun zippered pockets! I always get compliments when I wear them and plan to make more in every color of the rainbow, or at least a bunch of neutrals.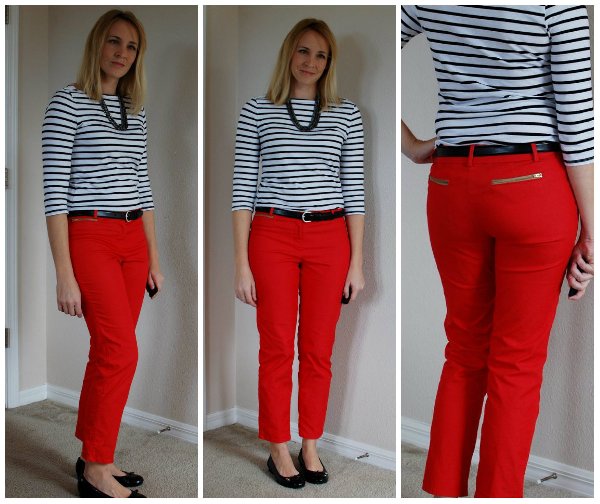 What you love most about PatternReview?
It is great to have a place to check up on a pattern before buying. I have saved money but ruling out difficult-to-fit patterns, and I have gone ahead and bought many more patterns after seeing inspiring and unique versions.
to
Any other favorite hobbies?
Knitting! While sewing requires me to sit down at home and concentrate, knitting is my grab-and-go activity for taekwondo, soccer practice, swimming lessons, and tv watching.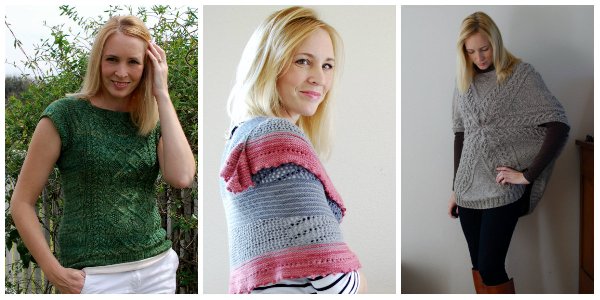 Thank you for sharing with us, JennyAnne! We love your easy wearable style, picture perfect for living life in sunny Florida.
Connect with JennyAnne on PR and see more of her reviews in her Gallery.