Wow, what a year it's been! Before we say goodbye to 2014, let's reminisce about some of our favorite moments we've had this year...
New Site Launched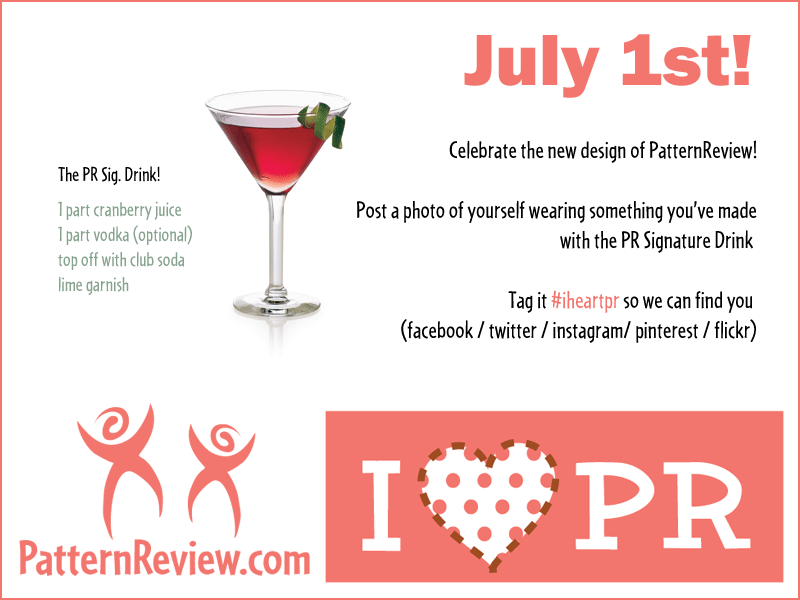 In June, the new re-design of PatternReview.com was made live. The main focus of this change was to make the site design easier to navigate, while keeping the functionality primarily the same. We would like to thank all of you for your valuable feedback and suggestions. Without your help and support this would not have been possible.
Sewing Spaces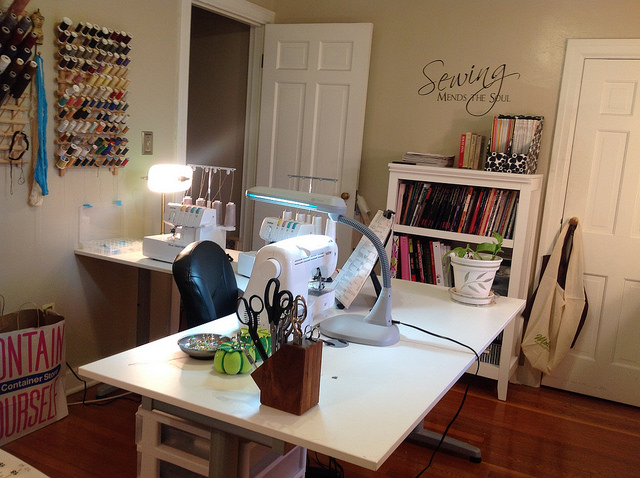 Thinking about sprucing up your sewing space? For some creative suggestions, we thought it would be fun to take a peek into our members' unique sewing rooms. These practical design ideas may be just the inspiration you need! From de-cluttering to DIY, there are lots of resourceful storage and decor ideas to give you that light bulb 'why didn't I think of that?' moment.
Giving us the decor tour are Deb Thompson, ColeenS, Meleliza, irmartin, Sugar Pie Chic, Sew Passionista, Kathi R, and j Renee Design.
My Daily & My Dearest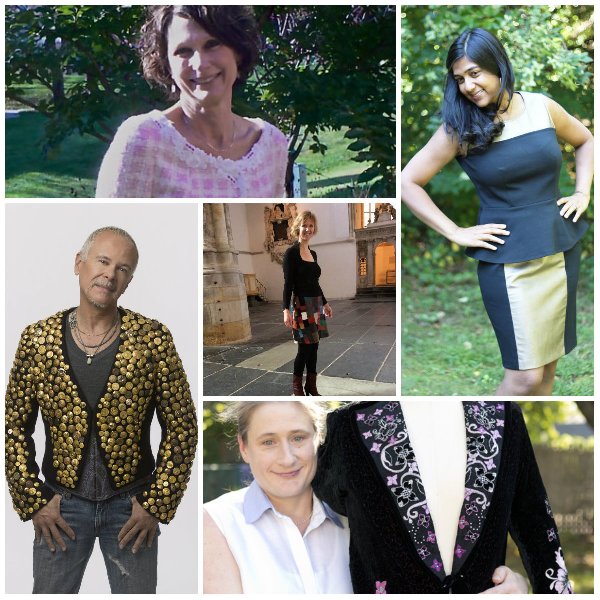 For the My Daily & My Dearest series, members share with us two of their most precious pieces. One everyday outfit that you'll love until it's in tatters, and one special garment that's dear to your heart (and took forever to sew!)

Jennifer Stern, Kenneth King, Deepika, Aaltje, and Sarah Veblen share with us their Daily & Dearest.

New PR Exclusive Patterns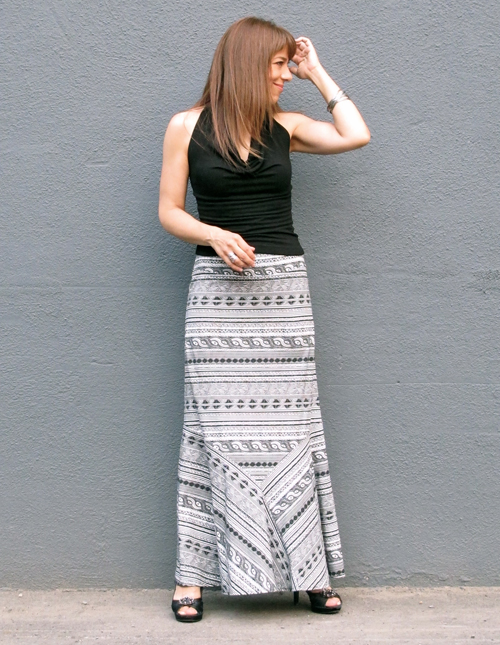 When Deepika spotted a skirt she fell in love with, she asked for your help to make it! In this collaborative spirit, Catina explained that the "secret sauce" of the inspiration skirt was the shape of the godets, which cleverly followed the stripes in the fabric, making it look like no other skirt we'd seen. Catina suggested, "would you like me to post some instructions on how to tweak a pattern or I can even draft a pattern for it". Make a pattern? Of course! So from design to conception to testing, the Ina Maxi Skirt was created right here on PatternReview.
Ina Maxi Skirt and Winter Street Dress - PatternReview exclusives. See more PR Patterns.
Members in Focus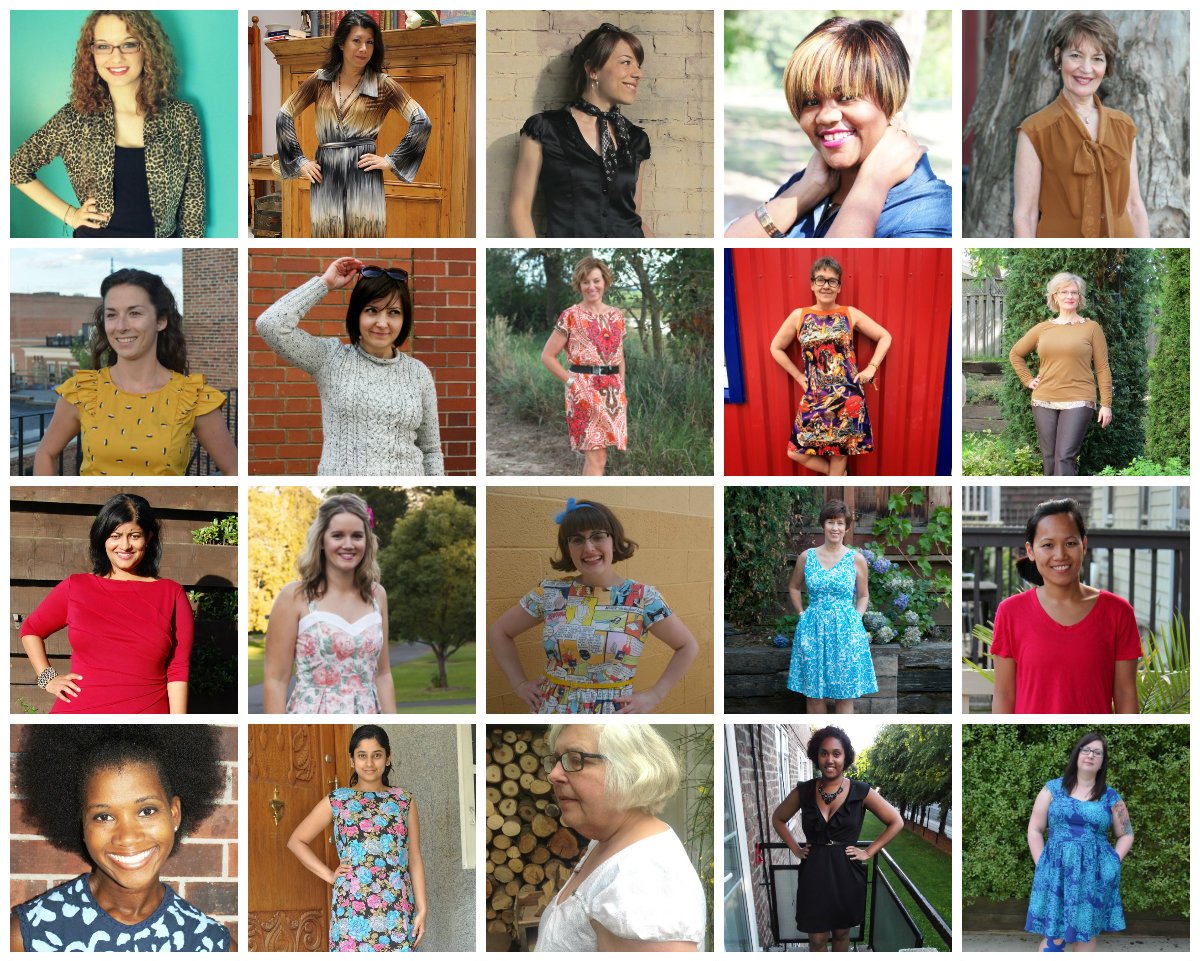 We love getting to learn more about our members and we know you do too! For our Member in Focus series, we featured a wonderfully talented bunch from across the globe.
PR Members from left to right:
Mauude, crisford, twinset, 3kids1036, BarbaraV, carrie18584, GeoP, LoriV, CarmencitaB, tiadia, mnitts, BeckiP, rosiewednesday, sunnysewer, mangoflavor, beanchor, cweetgal, Quickie, Natasha Joyner, and suzybee.
Pattern Hacks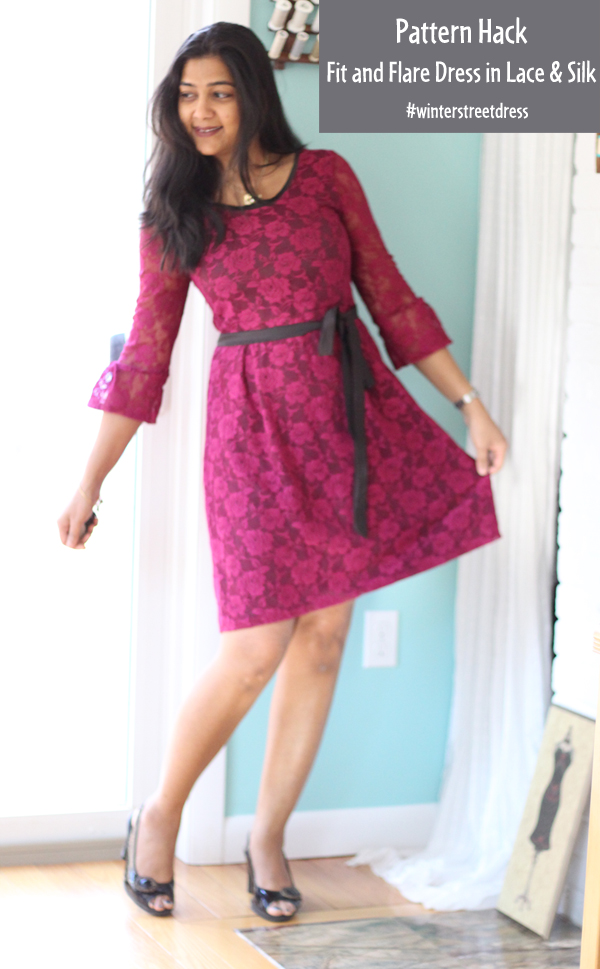 Deepika makes a Fit & Flare Lace Dress using the Winter Street Dress pattern, froggiegirl hacks Deer & Doe's Plantain Tee by Adding a Contrast Yoke, and for Frozen fans - an Easy Elsa Dress in a Knit Fabric.
Me-Made-Mondays #mmmpr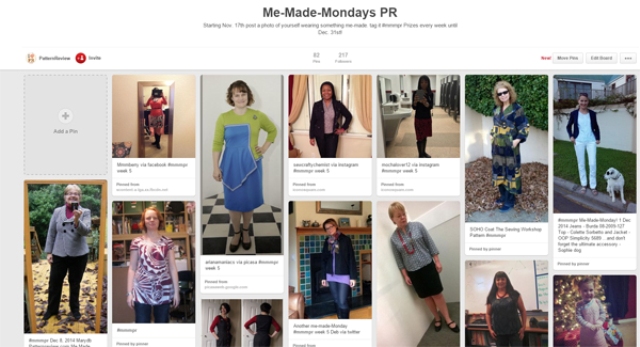 Sunday night blues, Monday morning blahs? No more! We asked you to show us a photo of you in your lovely me-made every Monday until the end of December. Whether you're wearing handmade separates, accessories or a full outfit, you tagged it #mmmpr for a chance to win some fab prizes. Your Me-Made-Mondays have all been posted to our Pinterest board to end the year in style!
Celebrate Indie Patterns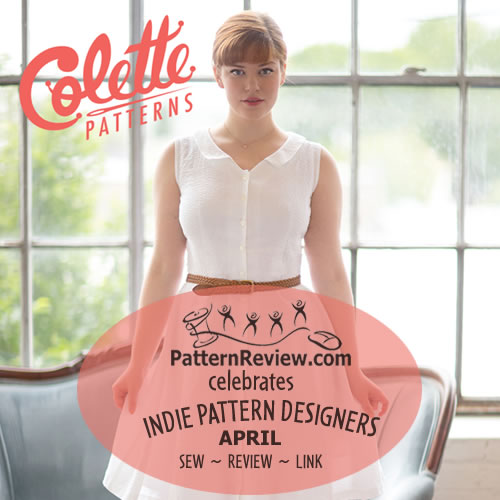 Last November, we began a new series - PatternReview Celebrates Indie Pattern Designers. Each month we featured a new indie pattern company on our blog. You celebrated with us by sewing their patterns for a chance to win prizes straight from the designer. Thanks for supporting indie pattern companies!
We celebrated Liesl + Co., Christine Jonson, Maria Denmark, Sewaholic Patterns, Colette Patterns, Angela Wolf, Grainline Studio, and By Hand London.
Interviews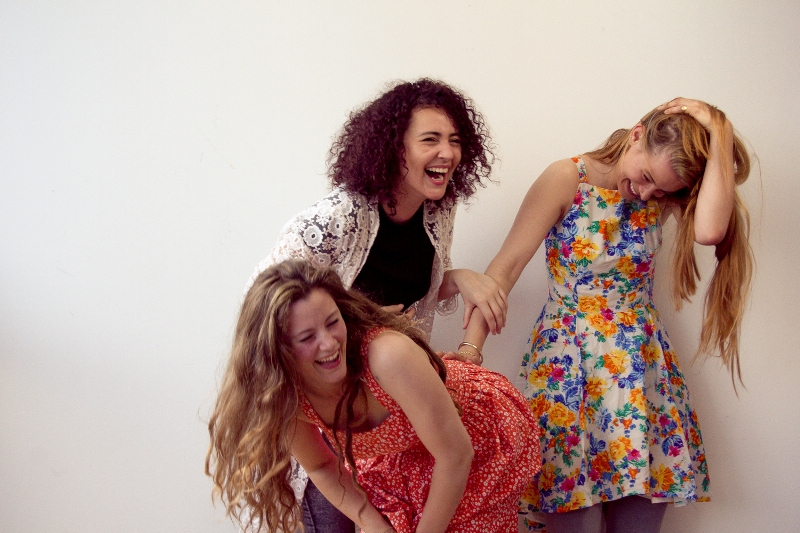 We chatted with a few of our featured indie pattern designers to get the behind-the-scenes lowdown. A huge inspiration for others turning their passion into a profession, we can't wait to see what's next from these impressive entrepreneurs.

Exclusive interviews with By Hand London, Sewn Square One, Tilly and the Buttons, and Sew Over It.
Book Reviews & Giveaways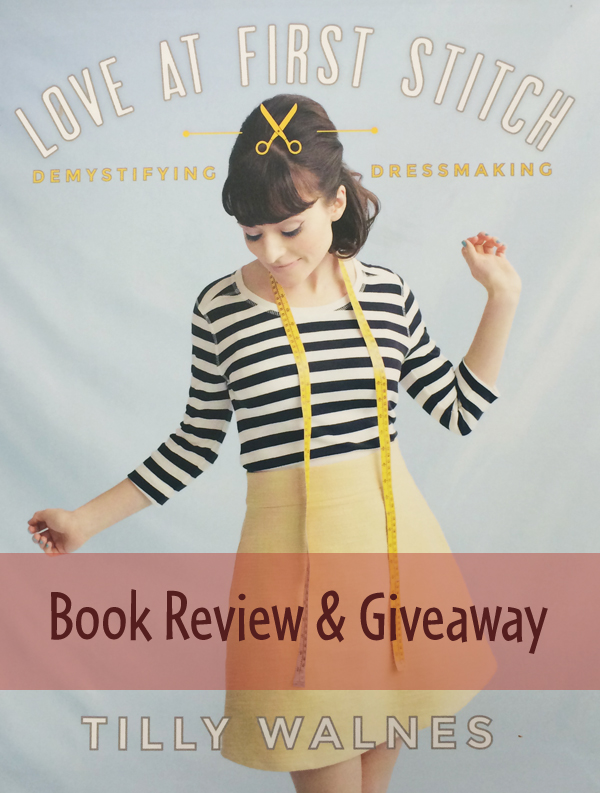 You may have seen these new releases floating around blogspace, and for good reason! Chock full of beautifully photographed tutorials and interesting tidbits, we just can't our hands off a good book.
Read more about Love at First Stitch, Little One-Yard Wonders, The Sewtionary, and Complete Photo Guide to Clothing Construction.
PR Meetups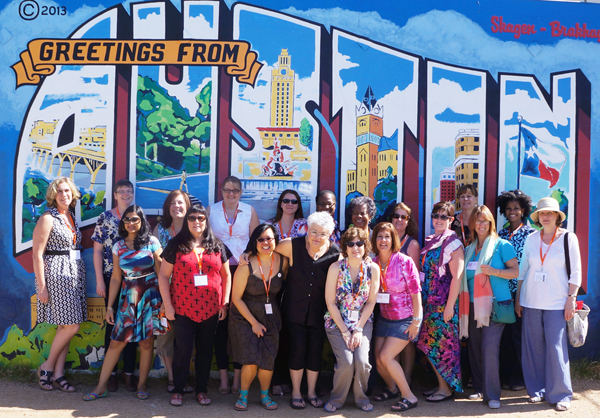 PR meetups are filled with sewing, friends and creativity. Not to mention good food! Our 12th annual PR Weekend was held on May 2nd in Austin, Texas. And this year we glammed it up! Don't get me wrong. PR members are usually the best dressed bunch wherever they go but this year, we really kicked it up with gorgeous leather jackets, beautiful vintage inspired dresses, Flowy chiffons, Tulle, Lace, Dots, Stripes and Sheers.. you name it, we had 'em all.
This year we celebrated with you in Austin, New York, and Boston.
But we're not finished with 2014 yet! There's more on the way, stay tuned...