Why do certain patterns catch fire and become PatternReview favorites? In past years we've loved complicated trench coats and pad-stitched Chanel-style jackets, and we've driven ourselves crazy trying to rid our custom-made pants of every wrinkle and sag. But not this year: 2014's Best Patterns selections couldn't be simpler to sew - I've never seen so few pattern pieces in the roundup!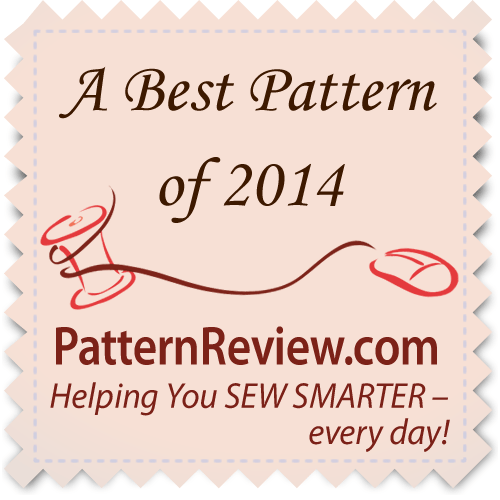 But simple is often most satisfying: one fragrant apple eaten out of hand, an unexpected smile, or the cool feel of crisp bed linens on a hot summer night. These patterns, when well fitted and rendered in delicious fabrics, are simple pleasures with instant gratification. Several of these patterns can be downloaded for immediate use, and two are available for the price of paper and ink.
Why did these patterns catch fire? Because reviewers' joy when whipping up and wearing these pretty tops, dresses, and skirts jumps right off the screen, making the rest of us want some, too. With so little fuss, these easy patterns create opportunities to use special fabrics and techniques.
Take a look and see what you think. I look forward to hearing your ideas, too!