Wedding season is already happening and we have been featuring it heavily on the Pattern Review Facebook page. Many of us are attending weddings and other celebrations with friends, family and other loved ones this season. One question always comes up, What to Wear? Whatever the dress code stated on the invitation, Pattern Review has got you covered. We present to you some excellent choices to wear to your next celebratory event.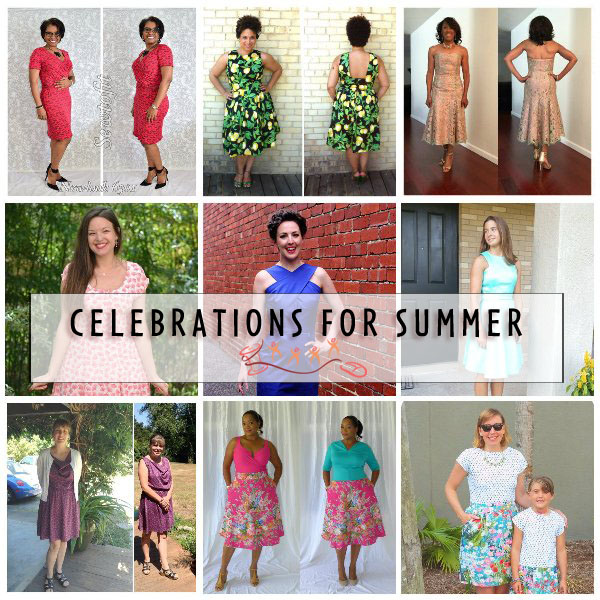 Semi Formal or Cocktail Attire: The Workbasket Magazine, Simplicity 1415, McCall's 7320
Many weddings these days state "semi-formal" or "cocktail attire" on the invite. This can be a tricky category because you want to be glamorous yet not too over-dressed. Leave the floor-length gowns and opera gloves aside and go for a sumptuous knee-length or tea length dress in a shiny fabric. jorth from Australia shows us how to do it with a royal blue dress that has a hint of sheen.
Simplicity's Project Runway patterns are great for when you need a dress that wows the crowd. 1415 is a perfect example; smutnys' daughter shines beautifully in aqua taffeta.
princessluv2sew's rendition of McCall 7230 is a feast for the eyes. She made the strapless dress in a tea length using a lovely seafoam poie de soie for the underlayer and a multicolor paisley lace overlay.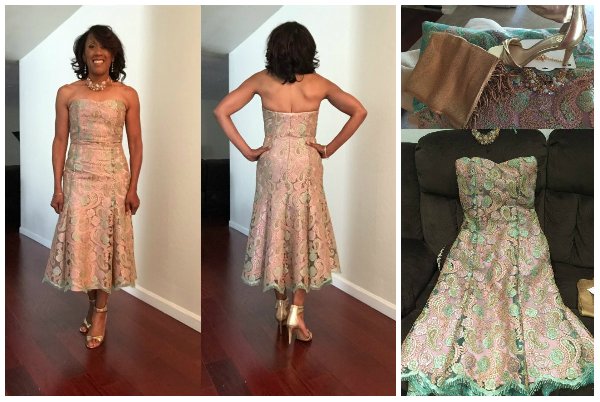 Semi casual: Colette 1030 Myrtle, New Look 6301, Simplicity 8086
With a semi casual celebration the key is to go for something slightly less bling bling yet still feminine and gorgeous. Try to go for fabrics with less shine – you can make up for it by using bold colors and prints. lilwren72's daughter looks lovely in her Colette Myrtle dress. She used a grape colored cotton jersey print.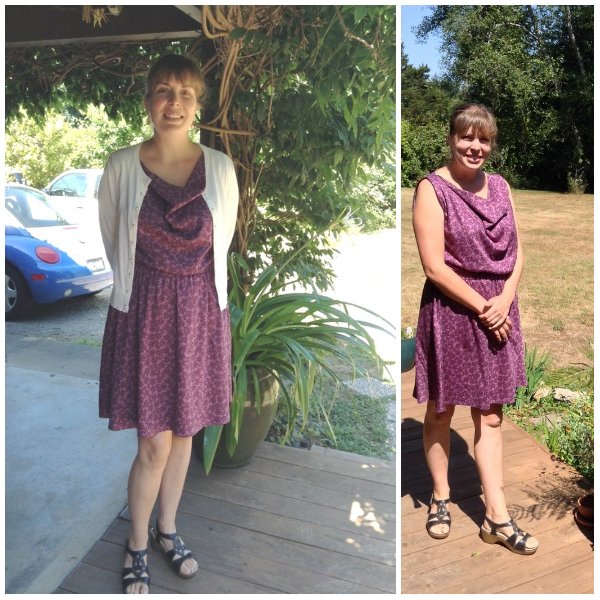 sewtofit goes for a stunning wrap dress a la Diane von Furstenberg. She used New Look 6301 and a pomegranate ITY knit.
Cab102 perfects her semi-casual look by using a Gertie print fabric for a visual pop! This is really what semi-casual dressing is all about: looking nice and appropriate while being creative with color.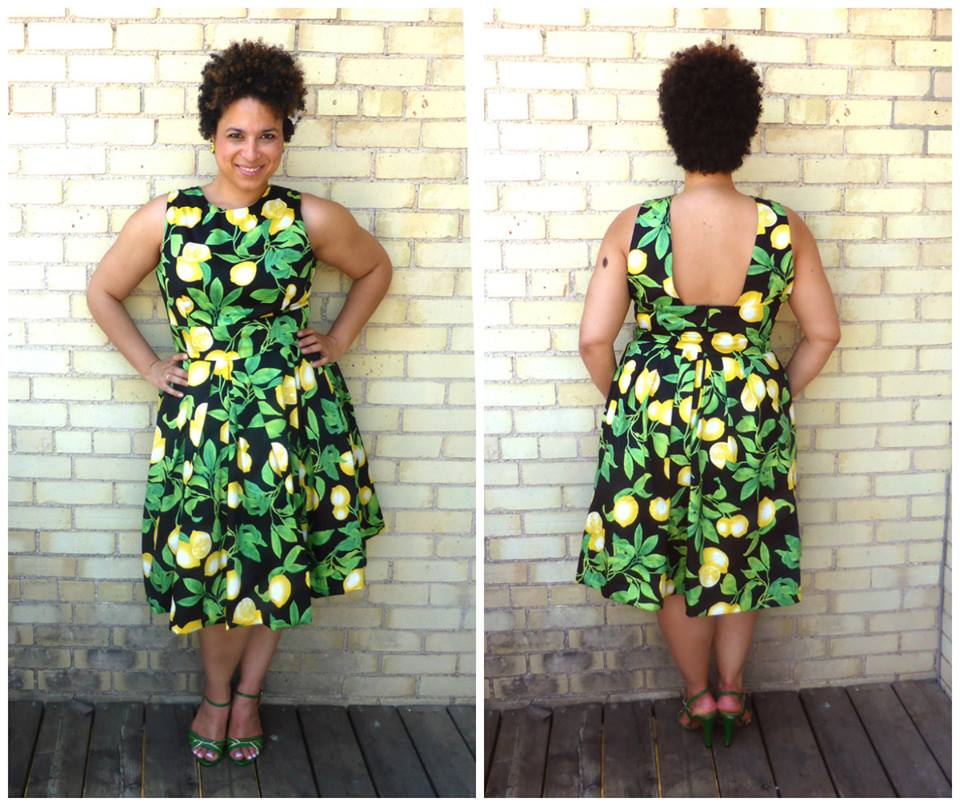 Casual: Sew Over It Doris, Vogue 1486, Simplicity 1887
For a casual backyard or beach wedding, try a fun fit and flare dress from Sew Over It. LePapillon wears hers perfectly in a reddish pink viscose print.
Top and skirt combos can also be worn to a casual wedding or celebration. Foxmollie wears hers in a tropical pink print.
dinagideon makes the perfect tee and skirt combo. In addition to her Simplicity skirt, she used Kwik Sew 2965 for the gorgeous t-shirt.
With these amazing options, dressing beautifully at your next celebration is a cinch.
For those of you who missed it, here are the two previous editions of inspirational pieces for summer: Inspiration: Shorts for Summer Inspiration: Swimwear for Summer