If you love chatting on the forums about your newest project or helping out a fellow PR member, a nifty feature is our Topic Tracker. Say you've posted a question on the message boards and are waiting to hear back responses, you can update your profile to receive a notification whenever there's a new post on your board. The Topic Tracker feature is available from the Forums drop-down menu.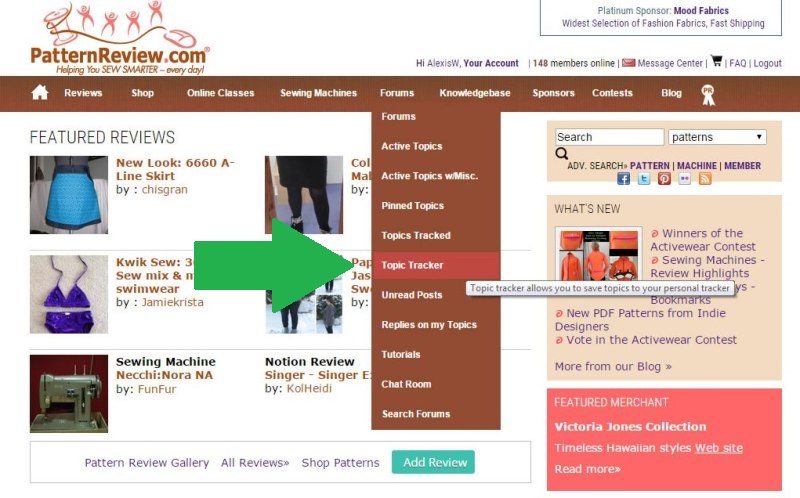 Especially useful if you've recently signed up for a contest, your Topics Tracked will update you whenever there's new activity in the contest discussion. Chances are that if you have a question, someone else has the same question too. Once you're on a board, simply press the Track this Topic button to begin following along with the conversation.

Participating in multiple conversations? You can add new topics to your tracker anytime to keep up-to-date. Once you've begun tracking your favorite forum topics, you'll receive an email each morning with links to all of the topics you're tracking, whenever there's a new post.

If you'd prefer not to receive email notifications, switch to the website-only tracking. Simply go to the Replies on My Topics link to read up on the latest. You can also edit your tracked forums on the Topic Tracker page, although notifications will automatically expire after 6 months.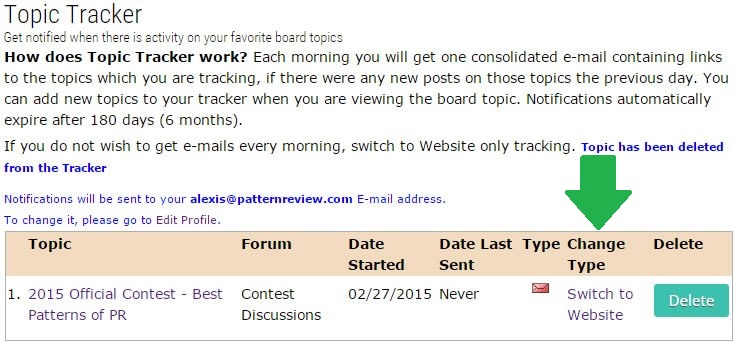 Since sewing is often a solo activity, the lively forums are a fun place to share your thoughts and ideas with others. Easily follow the conversation thread with our helpful Topic Tracker!