We are delighted to announce the launch of True Bias digital patterns on PatternReview.com! We love designer Kelli Ward's urban chic styles so much that we wanted to share some of her thoughts with our dear readers…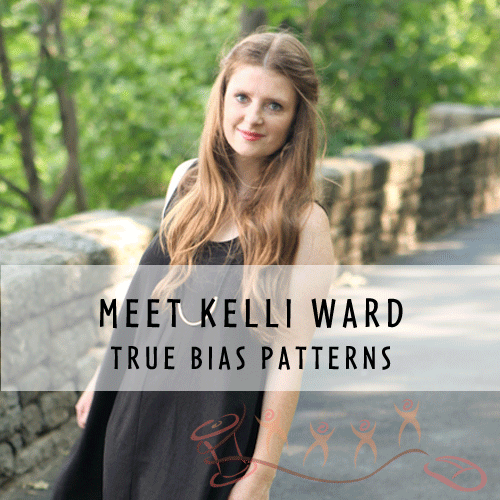 1. Tell us about yourself, your life, etc
I currently live with my family in New York City, but I grew up mostly in the South, most recently from Alabama. My husband and I met our freshman year in college and we have two children, a five year old and a two year old. It's a busy life trying to balance it all, but I love it.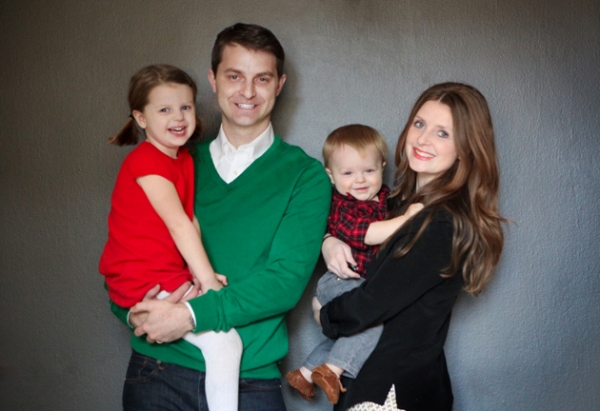 2. When/how/why did you get into sewing your own garments?
I feel like I've pretty much always been interested in sewing and fashion. Because my mother sewed I always had access to fabric and machines and I was lucky enough to have a mother who allowed me to use her things and experiment. I was mostly self taught with a few lessons here and there from neighbors.
3. What inspired you to start drafting your own patterns and start a commercial sewing pattern business?
My undergrad was actually in photography and I was a photographer for a few years before having my children. It wasn't until after having my daughter (and the identity crisis that so often comes with having your first child) that I turned back to sewing in a serious way for a sense of fulfillment. I started taking classes at the Fashion Institute of Technology and pursuing my love for sewing as a career. I had a sewing blog, Truebias.com, that allowed me to connect with the sewing community in a meaningful way and I knew that I wanted to invest more in the community. The pattern business has been a dream job for me. Not only does it allow me to help support my family, but it is also a way to express my creativity and build friendships.
4. Which sewing machine do you primarily use?
I am a Bernina girl at heart. My mother always had a Bernina and so that is the machine that I learned to sew on. As a result it just feels most comfortable to me. I've tried other machines that are less expensive, but I always come back to what feels most familiar. I bought my Bernina Activa 220 about 5 years ago and it's worked wonderfully for me.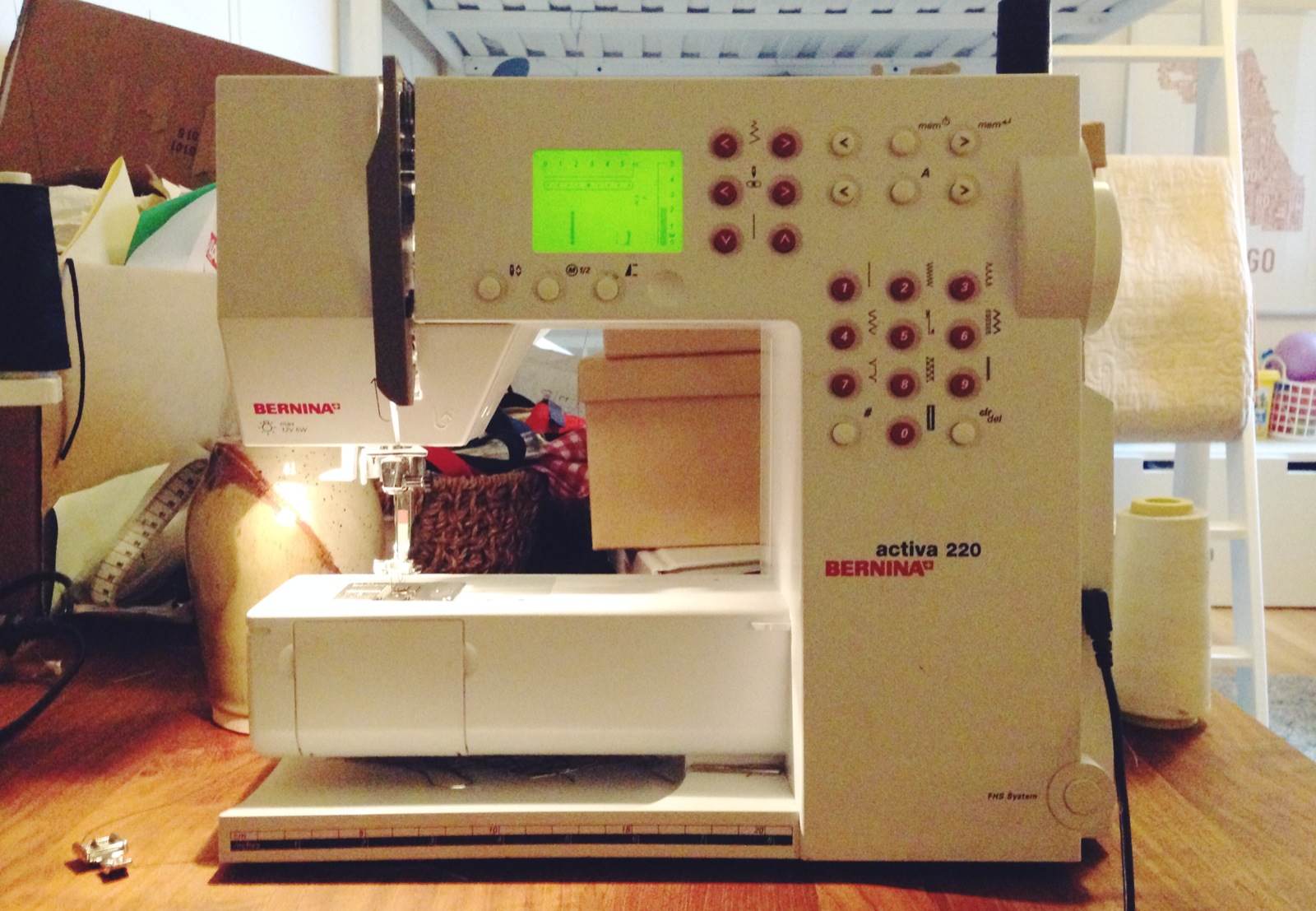 5. How would you describe your personal style? How is this style reflected in your pattern designs?
My style has certainly changed over the years, but I like simple, but modern silhouettes mostly. I would call my personal style urban, but with a strong influence of practical. Having children has had a huge impact on what I wear. That is really what the Hudson pant, my first pattern, came from. It is an on trend style that lends itself to my current lifestyle which includes being at home most of the day, but needing to be put together enough to run out to the park or the corner store. I rarely sew special occasion clothing anymore. I tend to design more for the everyday.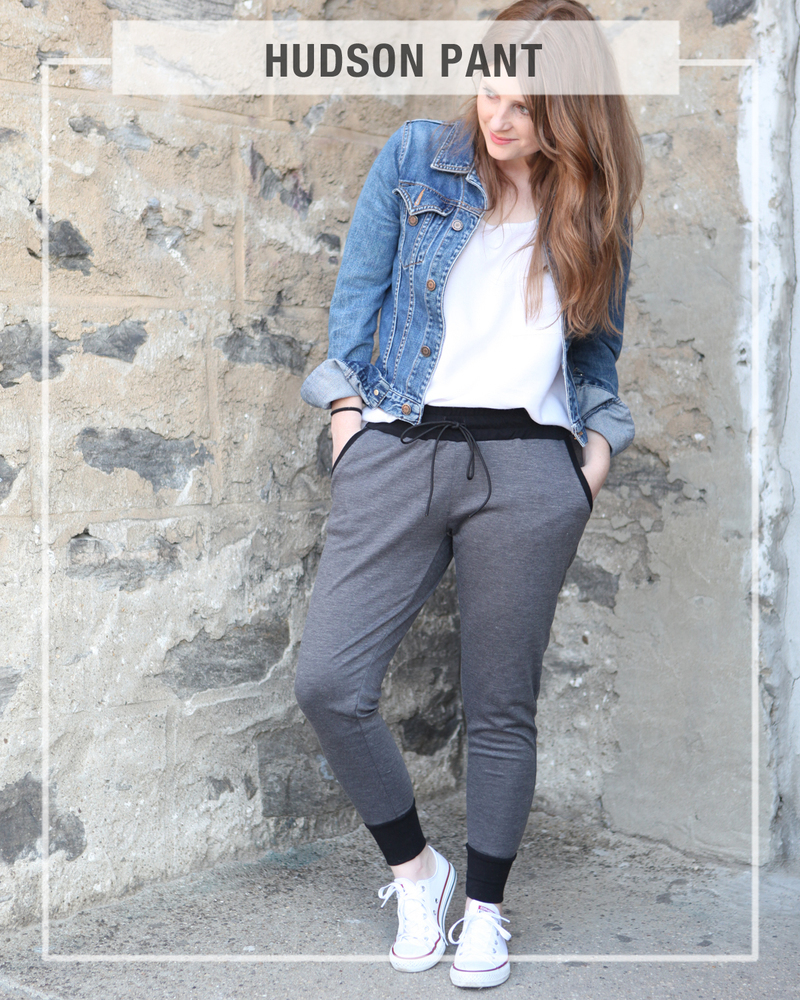 6. Do you prefer to sew for yourself or for family/friends?
Definitely for myself. I have always loved fashion and have not always had the financial means to buy the things that I wanted. Sewing my own clothes has become a really fulfilling way to express myself and my style. I do sew for my husband and my children quite a bit too though. In fact I create a children's version of all of my women's patterns because that is the way that I sew in real life.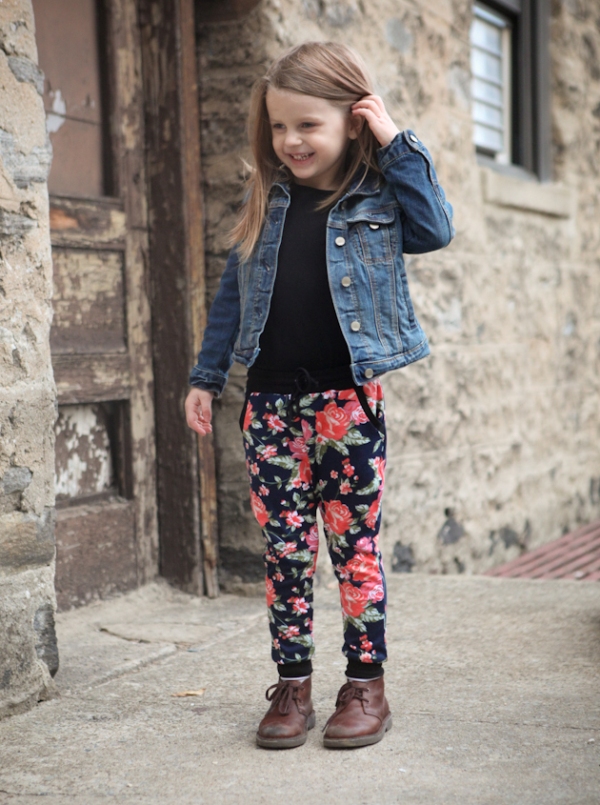 7. What's next for True Bias? Any new patterns or collections on the horizon?
I have two new patterns coming out in the remainder of 2015. I have a new women's pattern that will be out very soon. It's called the Roscoe Blouse and Dress and it's a boho style pattern that I am in love with. I also have a men's version of the Hudson pant that is going to be released in November. I have had a lot of requests for it over the past year and so I'm super excited to be finally releasing it.
8. What are your interests and hobbies outside of fashion and sewing?
I mentioned before that I used to be a photographer and I have had a real desire lately to start experimenting more with that. I also love exploring the city and eating good food if that counts. My family loves camping so we try to get out of the hustle and bustle of NYC to enjoy nature as much as possible.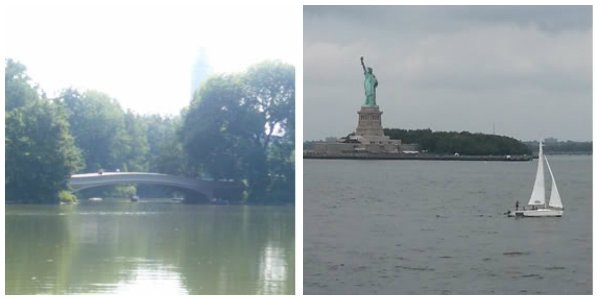 Great to have you on PatternReview, Kelli!
Shop for True Bias Patterns right here on PR!