Last week, we offered a giveaway...110 Creations: A Sewist's Notebook by Beth Byrge...to members who commented on our blog post.
We chose a random winner...Patricia from Rose Manor Farm!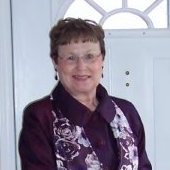 She wrote:
"This would really help me get organized. Even if I don't win, I'll look for it in my stores."
Congratulations, Patricia from Rose Manor Farm!
She writes about herself:
"I live on a rural property where we used to operate a nursery growing minature roses. I had the day job at that time, but am now retired and loving it. I learned to sew as a preteen and have picked it up a few times as an adult, but now am dedicated to doing all the sewing I felt I did not have time for while working. My specialty is software for machine embroidery and I have done some quilting, but my heart's love is making garments."
Now she'll be able to keep track of all those garment projects!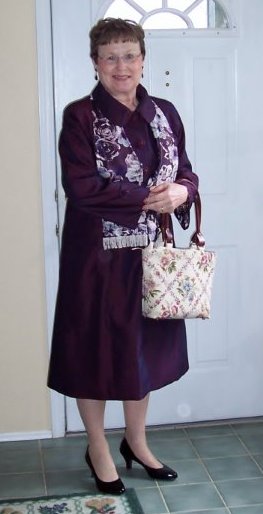 Patricia models the coat, scarf and bag she made. Is a review coming?
Read her review for her self-drafted slacks pattern.
Thanks to everyone who shared their stories on getting organized. You can read them all here.
Read more tips from members on organizing your sewing.
Watch our blog for more giveaways!