What sewing machine feature can't you see yourself living without? Have you bought a new machine and found a really neat feature you have to have from now on? Or do you miss a feature that you had on your old machine? What is it?
Tell us about it in the comment section below!
Or, join the discussion on Facebook.

Here's what other members said on Facebook...
Can't live without automatic buttonholer. New machine will have start/stop button & thread snipper.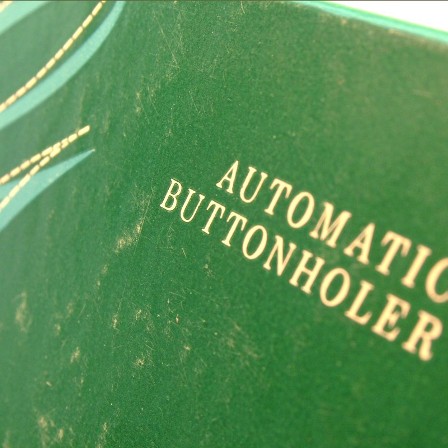 Auto buttonholer, and a responsive foot pedal.
Air threading
Thread snipper.
I like the needle up (or down if I choose) feature. Old machine was definitely more powerful to go through multiple layers of denim. Have to get it out once in a while.
IDT on a Pfaff, The gear down feature and rotary bobbin on a Husqvarna and the new active stitch on Merrow's new flat lock machines!
I have on old semi-industrial Pfaff from the 70's and love the built in walking foot! I know I lived without this for years, but I can't imagine going back! Especially for sewing knits, it's a must-have for me.
Free hand system
Needle up/down for me!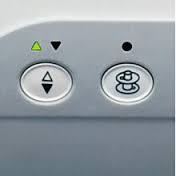 I had the first computerized Viking and loved it, but it went up in smoke one day and hearing how much it would cost to just look at it, and more to repair it, I went out and bought a Singer with all the same features. I hated the Singer. I saw an ad on Craig's List for a Janome Stylist, went to look at it and bought it. It's a sweet little machine which sews like a dream, has straight stitch and zig zag. I have found I don't really need a bunch of stitches and really didn't make much use of all the possible stitches on the Viking. So now it's just me, the Janome and a Brother serger which also works like a dream. I don't miss all the extra features.
Rolled hem foot.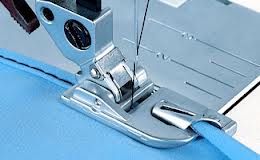 The self threader!!!!!!!!!
It's not a new feature, but I finally figured out how to do a blind hem stitch. Don't know why it took me so long to get it right!
Buttonholes done with embroidery unit and absolute positioning has changed my life.
Bought a new Juki last year. Cuts the threads with a backwards push on the pedal. Awesome.
The built in walking foot.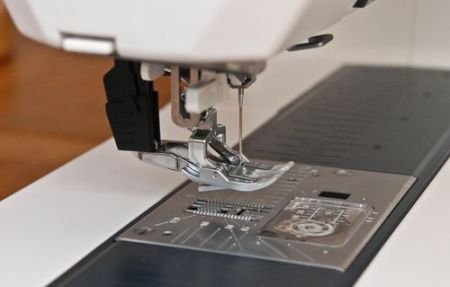 New loves: needle up/down, auto thread cutter, and knee control for the presser foot on my new Janome Horizon Memory Craft 8900. /// Old loves: the ability to wind a bobbin without unthreading the needle on my Husqvarna 215 (circa 1995).
I love my auto threader. I want my next machine to have auto thread cutting. An auto lock stitch would be nice too!
I went from a vintage White rotary to a Brother SE400, and let me tell you, auto threading? AMAZING. Such a simple thing but I am now spoiled. Not to mention, automatic cutting.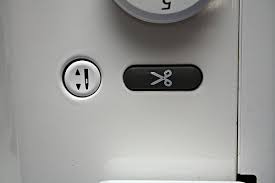 One step buttonhole function.
Dependability!! My 1966 Kenmore
Walking foot
I love the picot edge foot and the narrow hemmer feet on my Brother, especially for hemming skating dresses.
Knee lift.
Integrated Dual Feed.
Automatic button holes and needle position adjustment is a must for my next machine. Do auto threaders really work?
Built-in dual feed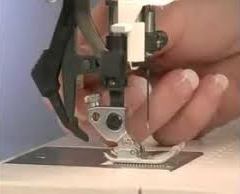 Ability to slow down speed of motor
Needle down, auto walking foot, Auto thread cutter, computerized/adjustable pressure foot setting. All on my newer Pfaff Quilt Expression 4.0. I would miss the perfectly straight stitching which is lost on my new machine if I hadn't kept my first Pfaff when I moved up.
Knee-control presser foot lift, built-in walking foot and thread cutter.
Free Hand System (knee lift) on my Bernina sewing machines and air threading on my Babylock cover stitch.
I have a few, buttonholer, threader, and the auto stop in the down position.. Is that right?
My newest machine in my collection came with an switch-out extension that makes sewing larger fabrics so much easier. I also purchased a marine sewing machine that is amazing with industrial fabrics through multiple layers...it feeds from both top and bottom so there is no shift between fabric layers.
Knee lift!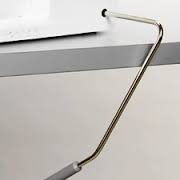 Loving my viking Opal 670. love, love, love the the thread cutter feature! The sewing advisor is great too!
Knee lift
Auto thread & knee lift!

Speed basting on my Singer Golden touch
Knee lift, auto threading and the thread cutter that is automatic at
Thread cutter
Needle down
Thread cutter, auto needle threader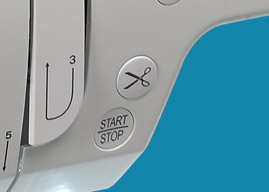 Automatic buttonholer
Integrated dual feed on a Pfaff, best feature ever!!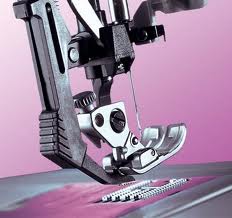 Metal gears
Hard to say.. I have 9 machines!!!
A good buttonhole setting that makes sturdy buttonholes. I can't stand ones that never line up at the end or doesn't make tight enough stitches. Nothing like sewing something and then having the buttonholes shred.
Hard to say...I have 9 machines and love each for a different reason.
One step buttonhole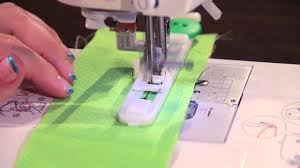 I absolutely love being able to sew without a pedal.
I miss the chain stitch of my (very) old Singer Futura. I have a Bernina 1230, which I love, but I still miss that chain stitch!!
Being able to sew without manually lifting and lowering the presser foot.
I can see there are some features mine is missing-I would miss bobbin winding without unthreading, automatic tension adjustment, computer screen-Viking #1+
Automatic needle thread!
IDT, needle down
Easier threading- thread cutting- No pedal. These things have me spoiled.
Knee lift, thread cutter, speed change, bobbin winding on separate motor, auto u/d button for needles and auto off/on button.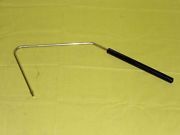 Auto-tension adjustment on my Janome was the deal breaker for me
Automatic thread cutter
For me, the basics are best for most projects. The more bells and whistles the more things that can get out of adjustment.
I recently bought a Juki f400 and I truly like this machine, but what I miss is the integrated dual feed of my old Pfaff machine. so when it matters, I use the Pfaff.
Built-in dual feed
Do love all the sewing machine feet that offer such great versatility
Automatic buttonholes. I cannot believe I made buttonholes manually for years....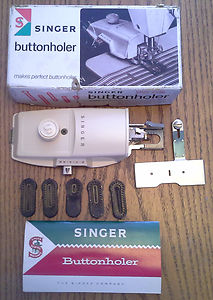 Knee lift & auto threader
I miss my auto lock that tied the beginning and ending stitches.
I would never want or have to use a machine without a needle threader doohickey ....
The walking foot
I second the needle threader doohickey
Needle Threader; Needle Up/Down; Start/Stop button (Sewing without the foot control)
Needle threader
I miss my old treadle machine - perfect control.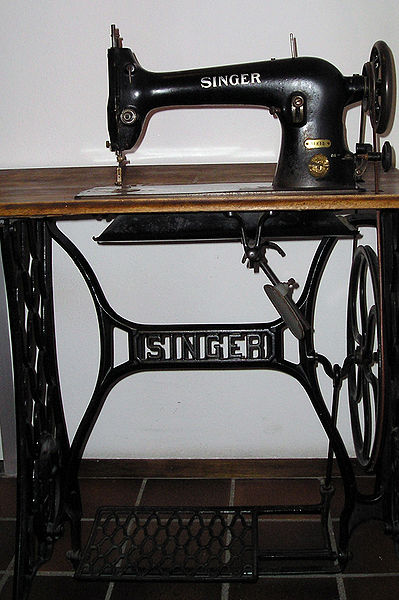 Here is a tally of the top "Must-Have" sewing machine features mentioned in this post.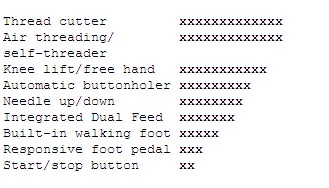 See the Sewing Machine Reviews for more likes, dislikes and must-haves!
What sewing machine feature can't you live without? Tell us!