To congratulate the ever-popular Jalie Sewing Patterns on their 30th Anniversary, we asked PatternReview Members to submit a new review of one of Jalie's patterns for a chance to win a grand prize!
PR Members posted their finished creations on Facebook, so now Jalie can see your favorite patterns and talented handiwork. We are certainly impressed by all of your submissions! We loved hearing the wonderful words you had to say about sewing Jalie patterns.
Be sure to take a look!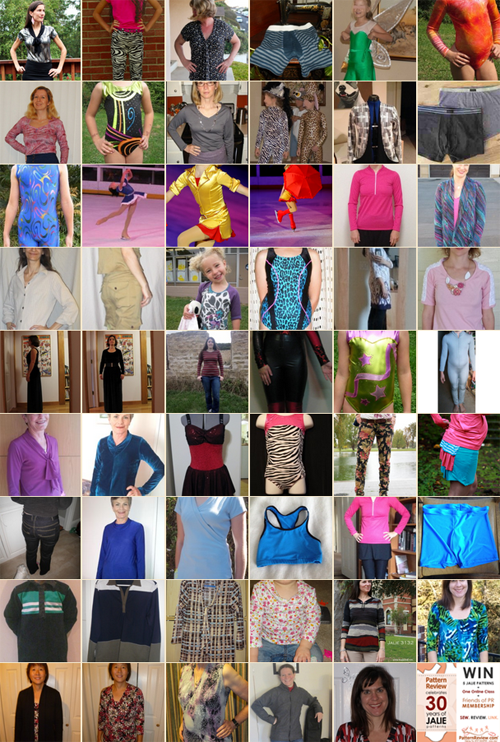 Over 100 entries (53 reviews!) were submitted for the contest! The winner was selected by random drawing, so the more pattern reviews a PR Member submitted, the better!
And now for the winner…
Congratulations Ragamama!
Here's what Ragamama had to say about sewing the Jalie Zip-Front Figure Skating Dress (2800)-
Pattern alterations or any design changes you made:
"I didn't need to make any alterations to the pattern whatsoever. However, since I wanted to create a raincoat look I hodgepodged a collar and sleeve caps (I don't know what they are really called) on. I also added an underskirt and a little bit of red to create the look of a dress underneath. All of these extra pieces were cut separately and pieced together and sewn onto the dress. I am by no means a sewer so I had the throw it all together and cross my fingers that my vision could be made reality."
You can read the entire entry review here.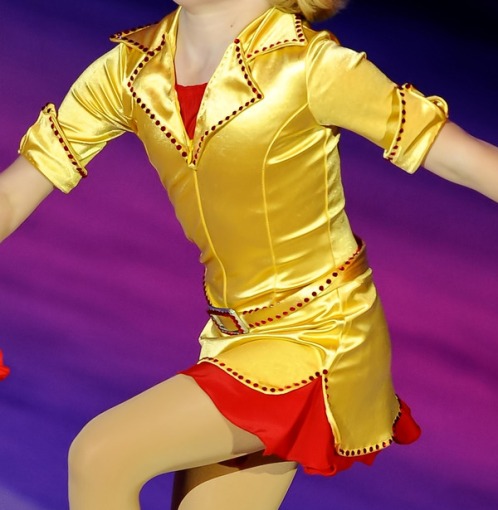 Ragamama has won 5 Jalie Patterns, One Online Class, and a Friends of PR Membership.
Thank you to all who participated in Jalie's 30th Anniversary Contest. Fantastic job!
Special thanks to our sponsor, Jalie Sewing Patterns. Happy Anniversary!