What is your favorite everyday garment that you wear over and over? Did you sew it? Was it hard to sew, and if so, was it worth it? Tell us.
Tell us about it in the comment section below!
Or, join the discussion on Facebook.

Here's what other members said on Facebook...
Jeans. I have the Jalie pattern and fabric but have yet to make them up.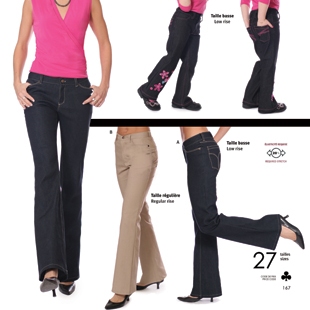 I wear some T-shirts that I made. I used a Kwik Sew pattern with some ponte roma knit and made up the shirts within 90 minutes each on my serger. I get lots of compliments on them even though they are 3 yrs. old.
A coat! I wear it so much and always get compliments on it because it is an unconventional fabric (a great home dec print) and unique. It is perfect for spring and fall. I've made winter coats as well. The patterns are usually a lot simpler than you'd think.
Jeans/pants/shorts. Sewaholic.net, Thurlows. So worth it, love them.
I wear my Stacie jean jacket (StyleArc) several times a week. I really need to make a few more.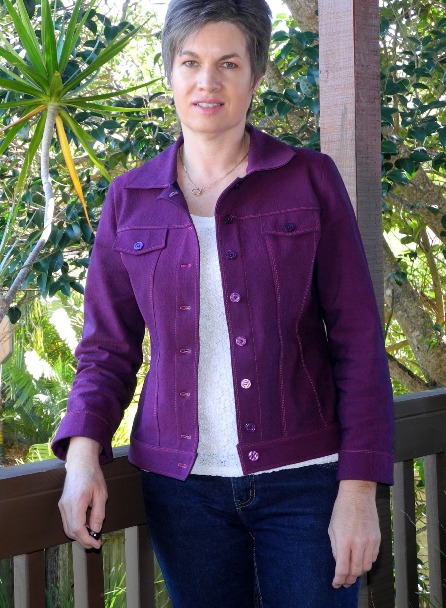 The Tova top and dress pattern by Wiksten. I've made it numerous times in all lengths. It's a great layering piece. It's not hard, per se, but the yoke is time consuming. Once you finish that step, the rest of the garment comes together very quickly.
Jalie stretch jeans made from red stretch denim from Mood. I get a compliment literally every time I wear them from non-sewers and sewers alike.
A little somethin' jacket in a soft, soft jersey knit. My mother borrows it constantly!
The Briar t-shirt by Megan Nielsen!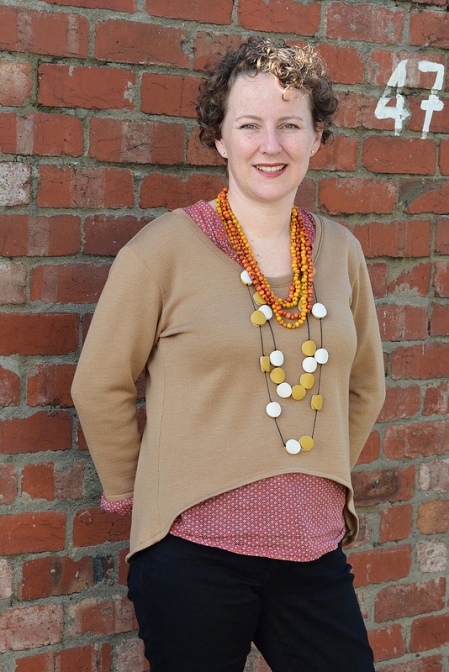 Pamela's Patterns Magic Pencil skirt. I wear the grey ponte one at least once a week, and am wearing the cobalt ponte one from SawyerBrook Fabrics for the first time today. So quick, easy and a great wardrobe basic.
Mine is a BWOF hoodie I made years ago, I wear it all the time. Made them for my girls too, and they still wear them.
Fleece hoodie from a Kwik Sew pattern. Have made tons over the years, also for my three sons and husband. Still makes me long for the Malden Mills Polar Fleece factory store in Lawrence MA.
I use an old Burda pattern (8085) and make 3 or 4 pairs at once.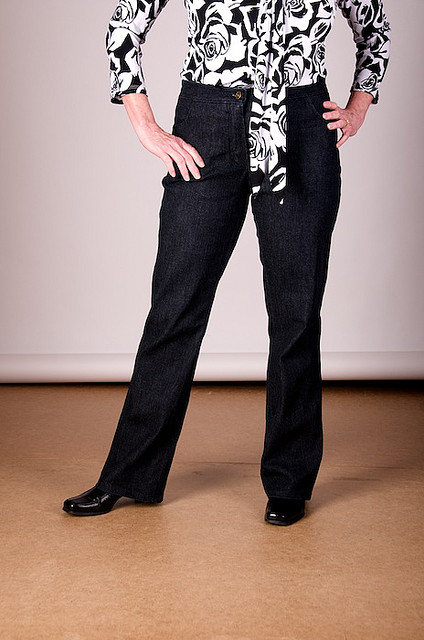 My favorite is my Jalie 2005 T-shirt. This is real staple in my wardrobe.
McCall's knit skirt, M6654. It takes 2-3 easy hours (I am a slow sewer), fits like a dreampacks like a dream and works with most of my sweaters. I am making one now in a lace-print knit. Never thought something this easy would look this good. Happy me. I wear them with tights, sweaters, suit jackets. They have become my staple. P.S. If anyone has a similar pattern for easy pull-on skinny pants, I would love to hear about it!
I love buttonless cardigans - one is a Kwik Sew pattern and the other is from Jalie Sewing Patterns.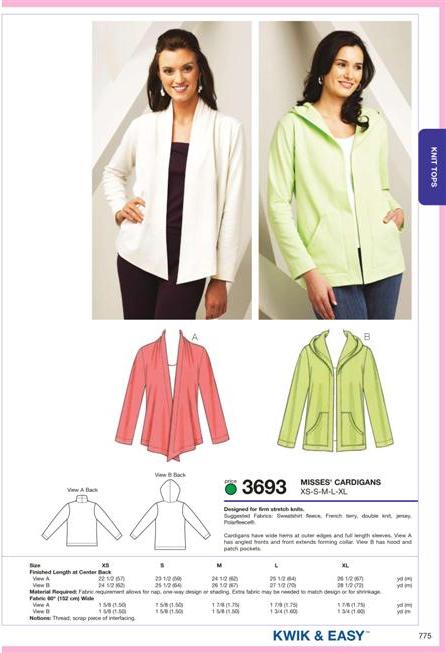 Skirts from Simplicity 2258 (c)...I've made 4 (so far) and wear then all the time - summer or winter. I can knock one out in an afternoon - much more satisfying than shopping for clothes!
A simple wrap dress I think it's vogue 8784, great for travel in a nice jersey or ITL with modified long sleeves, and lovely in cotton as well. Also the old standby of that open front asymetrical cardigan from one of the big 3 that was the pattern of the year a few years back. I have whipped up the dress the night before an event if I needed something different.
McCall's tunic 6753. Easy to sew, easy to wear, just spiffy enough.
Pamela's Patterns Magic Pencil Skirt. I have made it a number of times and wore the black one today.
Vogue Miyake top, 1257. Oh lord, I've made it more than ten times in the decades since I got it, and have another on the table (matching the plaid from the previous matching marks on the pattern). It's disturbingly easy, looks so cool, and is soooo comfy in something flannel. It does NOT take a full bust adjustment well (a fail for my sister's this week). Although I have made dressy ones as well. Cake's Cabarita top looks very promising.
Vogue Issey Miyake top 1328, slightly modified (no underarm openings). Have been making this top as my "uniform" since the 90's. Even made it full length in a silk velvet once.
Tell us about everyday garments that you've sewn!