PR Name: annakeeton
Member Since: 2009
Full Name: Anna Keeton
Birthday: June 18
Blog: fallcreeknews.blogspot.com
How did you learn to sew?
"My mom and grandma first taught me to sew at around age 7 and some of my first projects were doll quilts, pillows, embroidery, and appliqué. Both of them would let me dig through their fabric scraps for my projects. Then I had a great Home Ec teacher in Junior High School and she helped with my sewing accuracy. That was the first time I sewed a sweatshirt and a small, zippered duffle bag- I STILL have and use the bag that is now over 25 years old. When I was a college student living in Corvallis, Oregon, I discovered the outdoor fabric store The Rain Shed was just a few blocks from where I lived, and that's when my interest in sewing my own clothing and gear skyrocketed. It was much cheaper to buy high-tech fabric, such as Powerstretch and Windbloc fleeces, and sew my own garments then buy RTW. I ended up working at that shop for a couple of years and learned a tremendous amount about sewing from co-workers and that shop's founder/owner at the time."
What aspect of sewing do you find most challenging?
"Buttonholes remain challenging, so I often choose patterns that do not require them."
Which sewing book do you refer to most often?
"Readers Digest Complete Guide to Sewing (I have one of the older versions)."
What are your sewing goals for this year?
"My goal is to continue to complete UFO's (unfinished objects). I finished many for the PR UFO Contest over the summer, but still have several to go."
What are you sewing right now?
"I always have at least a couple of projects going and one of them is a dress for belly dancing. The basic dress made of foil Lycra and stretch mesh is complete, and I'm still sewing on the beads and sequins."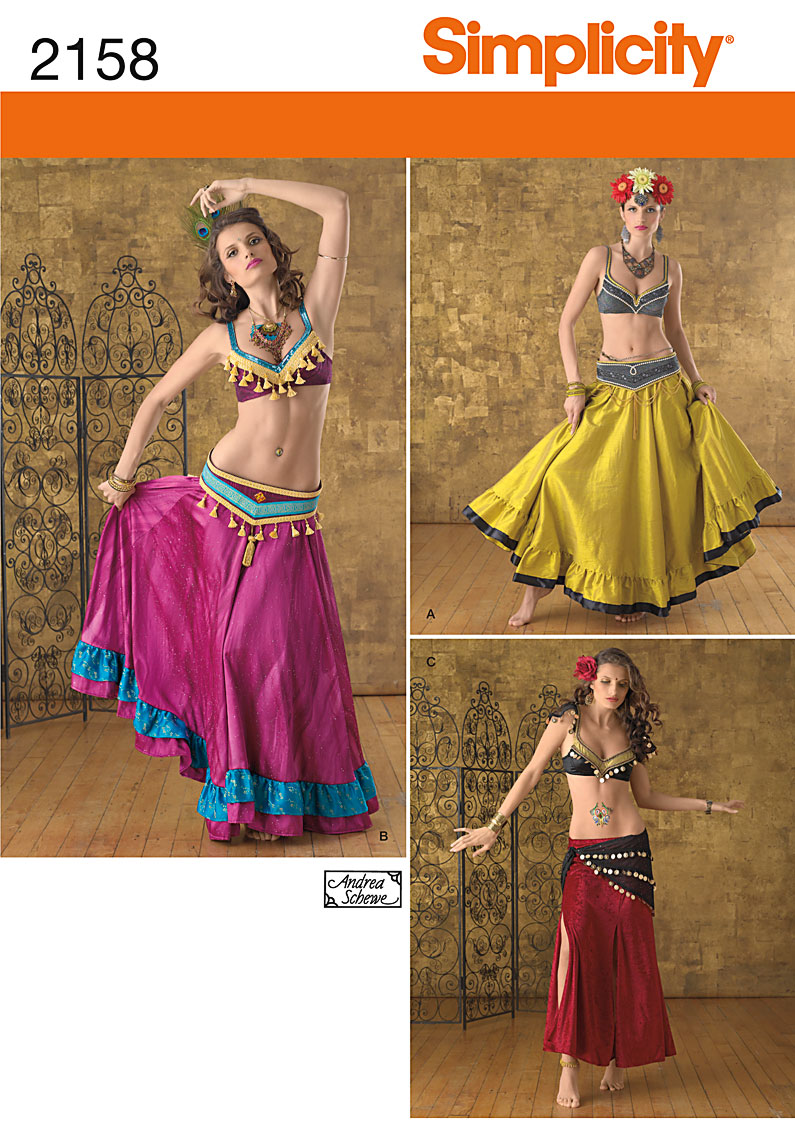 Pick your favorite pattern.
"The Kwik Sew 2610 camisole is a favorite. I have several of these camis made of micro-powerstretch and they are a warm base layer under other tops."
What type of sewing machine do you currently have? Would you recommend it to others?
"An old Bernette 730a from the 1990's; my husband's Kenmore, and for thick, heavy fabric- a really old Brother that a friend gave to me that used to be her grandma's. My newest machine is a Bernina 1150MDA Serger that my husband bought for me in 2012. I love the serger and would recommend it."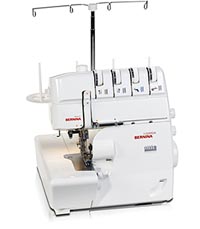 What was the most challenging aspect of the Mini-Wardrobe Contest 2013?
"The most challenging aspect for me with the Mini-Wardrobe Contest 2013 was that I also was working on a dress for a belly dancing performance at the end of September. There was just not enough time to do all that I wanted to."

What you love most about PatternReview?
"I love the positive feedback, support, and advice that members give each other. Plus, the contests provide a good motivation to start and complete projects within a specific timeframe."
Any other hobbies?
"Hiking, belly dancing, and reading autobiographies are other hobbies."
Your profession, where do you live, etc.
"I am a Financial Paraplanner for a local financial advisory company in Ithaca, NY."
Thanks so much, annakeeton!