Get ready for the holidays with Vogue Pattern's new winter releases! Featuring a multitude of striking dresses and slouchy tops, the Vogue Winter/Holiday Collection offers a solid array of choices for the coming wintery weather.
The Marci Tilton unlined vest stands out from the crowd with a loose-fitting design that emphasizes its intriguing seam detail.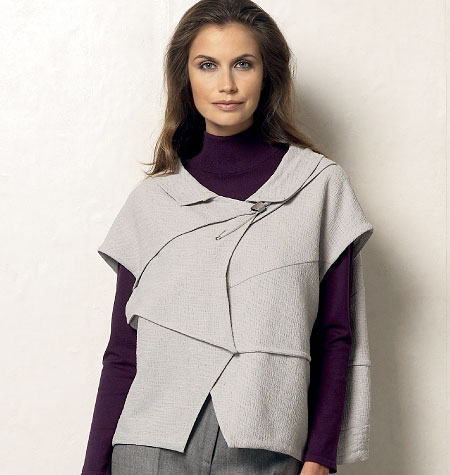 marec describes, "Love the vest though and I can see it paired with a very plain tee or dress and as a focal point for a beautiful fabric."
Immelu agrees, "I thought Vogue 8954 was interesting. I particularly like the one in red jersey/sweater knit."
Very Easy Vogue's trendy color-block dress with sleeves is a great option for petites and novice sewers this holiday season.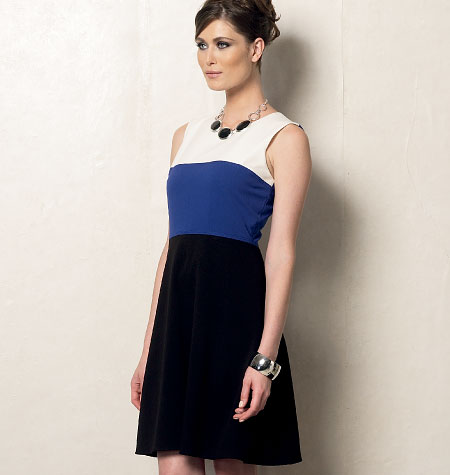 michellep74 says, "A dress with long sleeves!"
LisainWV points out, "I like 8944, although I'm not too sure about the seam right across the bust."
Looking for a chic twist on the maxi skirt? Vogue's wide-legged pants with pleats are a modern alternative in Chiffon.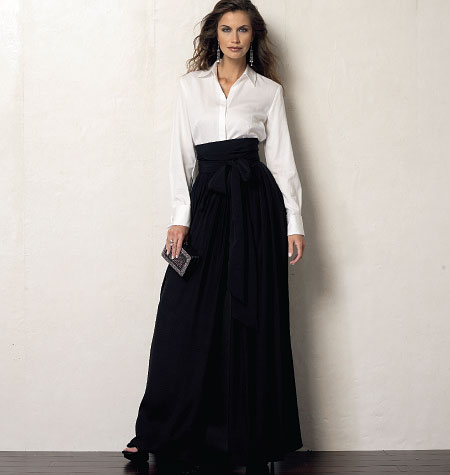 The exceptional front pleats on this close-fitting Vogue dress offers a flattering fit in a variety of lengths and sleeves.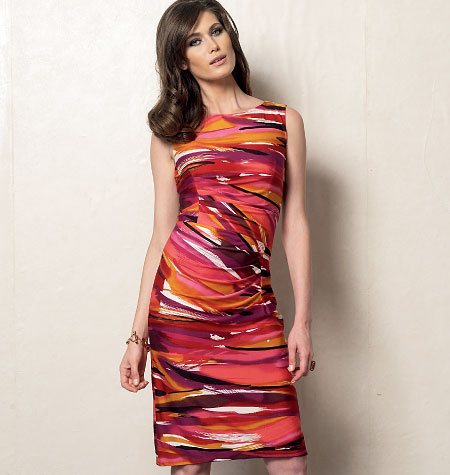 MrsCharisma says, "Hate the fabric choice but drool...over the tech drawing for 8976."
beauturbo explains, "I do really like those pleats inserted into the slashes in this dress, technique wise. It reminds me more of lots of late 1920's and 30's sewing patterns where you would often have fullness of gathering drawn up into a single pattern piece pretty much the same way, but now they got it more modernized with it folded or pleated in there instead of the plain gathers."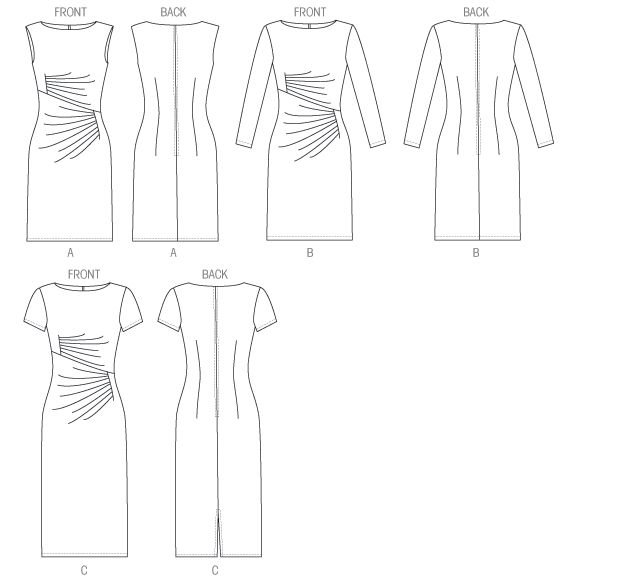 Don't forget, Vogue, Butterick and McCalls are 40% off (for FoPR members) this month. That includes the new collection too! Stock up now!

See the entire Vogue Winter/Holiday Catalog here.
What do you think of Vogue Pattern's new releases? Share below!