Do you wear a leather jacket? Do you wish you had a leather jacket? What do you like about leather? Have you ever sewn leather? Have you ever sewn a leather jacket?
Tell us about it in the comment section below!
Or, join the discussion on Facebook.

Here's what other members said on Facebook...
I sewed 2 suede jackets and one leather one. One leather dress and one leather skirt. I loved to sew with leather but it takes a little longer as you cannot pin it. Right now I'm taking a leather handbag course.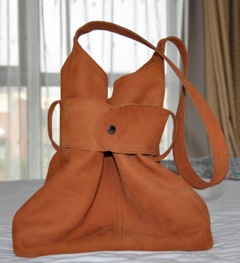 Never wanted to try sewing with leather until saw the giant "shelf/bin" at Mood Designer Fabrics, LA - amazing variety of piece size, color and texture. Yummiest inspiration.
No... I personally think the animal needs the leather! Would rather do the faux fabric!!!!
I make leather handbags for a living.. And found that a home machine just doesn't handle the needles and thread that leather requires. I use a heavy duty commercial machine.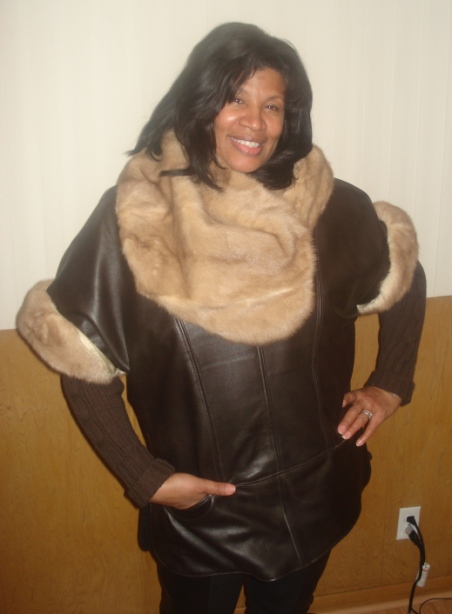 I just bought my first piece of hide and look forward to trying a clutch bag.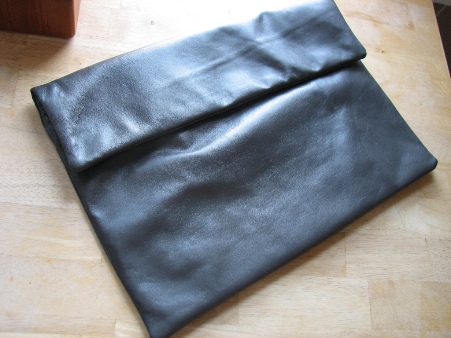 In my 50 years of sewing I have made a white leather skirt and lots of purses but never a leather jacket. Jackets with collar and lapel and buttonholes are hard to make, even out of regular fabric. Just sayin'.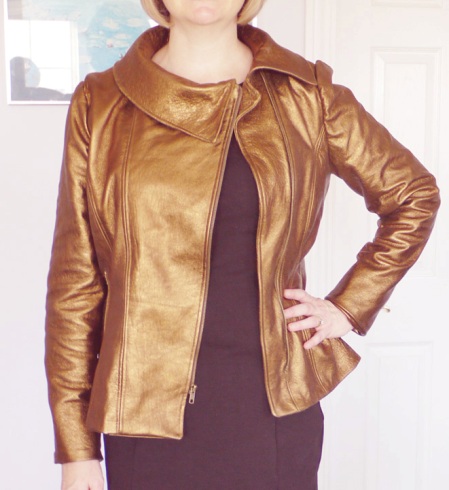 I want to sew with leather. Where can I buy enough to make a purse?
I've made leather items but not a garment (yet). The thing I love most is you can slap the pattern pieces on there any kind of way, use every tiny piece. Secondarily, I love that it doesn't fray and doesn't always need a big seam allowance.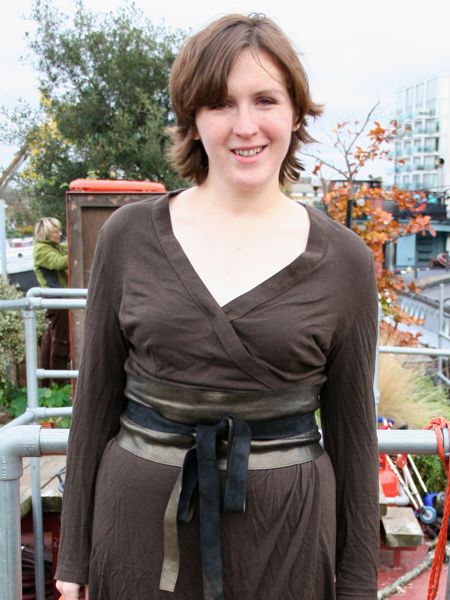 I took a class with Kenneth King a couple of years ago re: sewing with leather....fabulous. So far, the only thing I have made is a tote bag.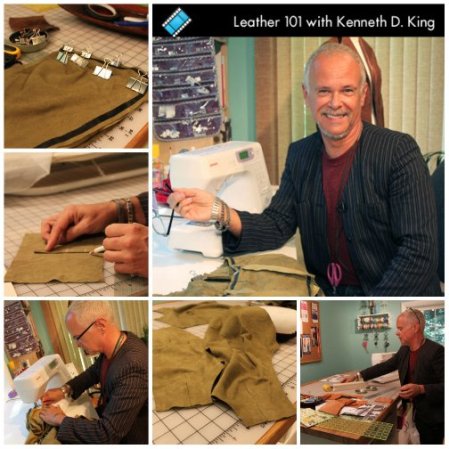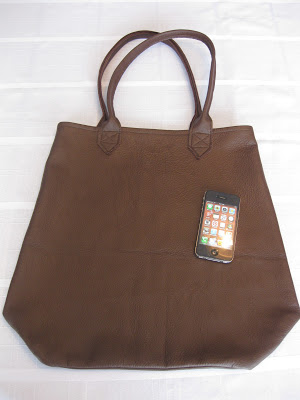 I have a leather motorcycle jacket and a suede blazer, but I didn't make either one. I have made hats, though, and wallets and pouches and those sorts of things. I'd like to make gloves at some point -- that seems to me to be the ultimate challenge. I don't use my regular sewing machine for leather sewing -- it never seems to feed properly. I use my 1916 Singer treadle machine for sewing leather -- works like a dream...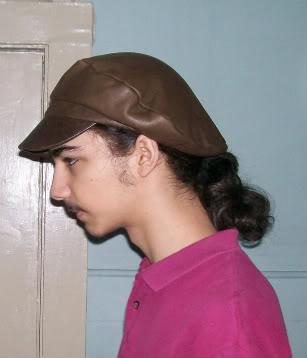 Always sewed my jackets out of faux leather vinyl. Unfortunately they are usually stiffer and eventually they peel. Nothing grosser looking than the plastic outer coating of all that hard work, melting and oozing as it sticks to itself and peels off the backing.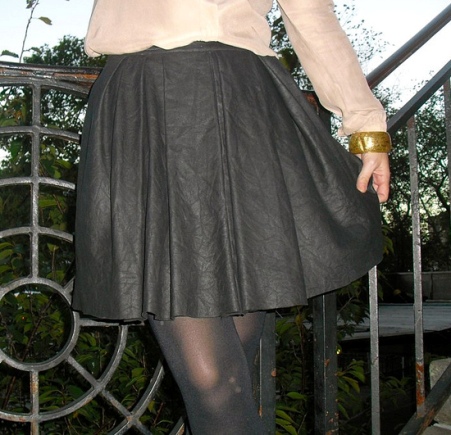 I have an old expensive leather jacket I bought many years ago. It still fits and I just need to replace the pockets.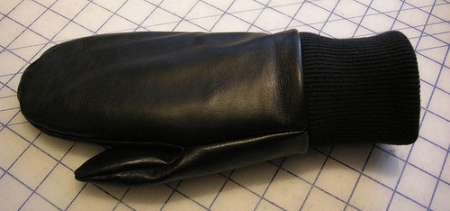 My leather jackets are some of my favorite garments. I have made 4 so far and loved everyone. I've used buttons, zippers and snaps and the zippers are the easiest. i also just made a leather and fabric skirt with welt pockets on the leather which I LOVE!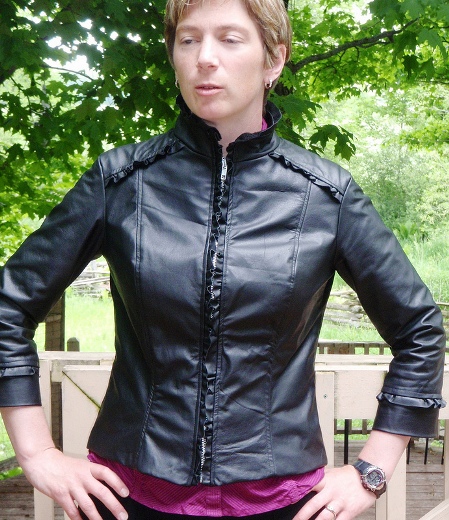 I've made a suede skirt. Did a muslin first to make sure the fit was right then used a leather needle in the sewing machine plus double-sided tape to keep the seam allowances flat. I think I also used a roller foot. The garment was lined as well. It was lovely to wear.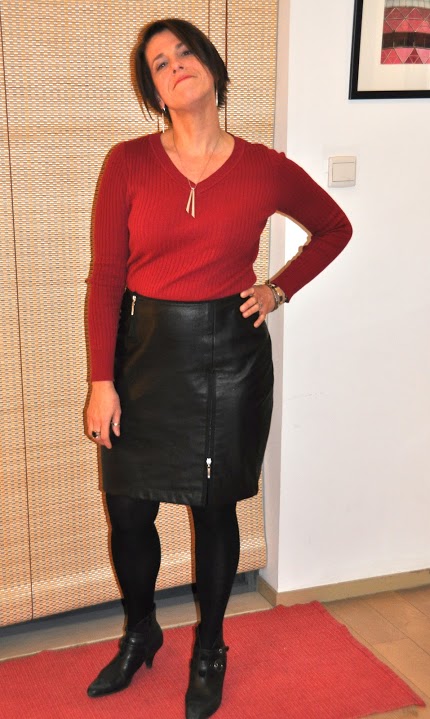 I have a leather winter coat, have almost worn it out. It really keeps out the cold wind.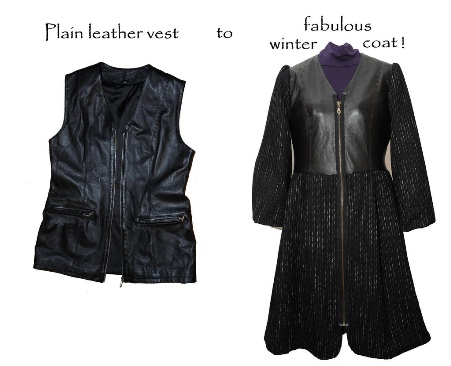 Tell us what you like about leather.