Wow, it's a busy time for PR Contests!
Two contests have concluded at the end of October and now it's time to pick your favorites - easy task!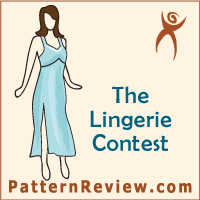 The Lingerie Contest 2013 was a two week long competition that invited PR Participants to sew intimate nightwear and apparel for women.
What an excellent chance to get playful with fabrics and colors! This contest approved of a variety of lingerie styles, so be sure to take a look at all the lovely submissions. See the complete Rules for more details.
Check out the Lingerie Resource Guide & Suggestions on the Sew-Along Board.
Read the behind-the-scenes Discussion.
Vote on your 5 favorite entries!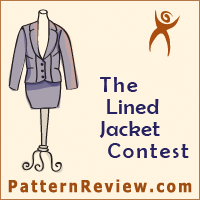 Taking place over the course of a month, the Lined Jacket Contest 2013 encouraged PR Contestants to create a lined jacket that is wearable by a person, has sown-in sleeves, and no exposed interior seams. View the full Rules here.
This was certainly a challenging task, but well worth it with winter right around the corner!
Read the official Contest Discussion and get inspired to create your own jacket!
Review all 36 of the submissions and Vote!
Voting for both contests closes Saturday, November 9th.
Be sure to cast your votes now!