The votes are in for the Lingerie Contest and Lined Jacket Contest! This must have been a tough weekend choosing your favorite entries!
Congratulations to all the PR Members who participated in these inspiring October PR Contests.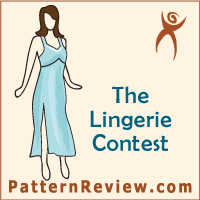 Sewing intimate apparel and nightwear for women is no easy task, but 24 Contestants were up for the challenge.
With a two-week deadline, the Lingerie Contest 2013 encouraged participants to sew an array of under layer clothing. Submissions comprised of chemises,bras, corsets, garters, baby dolls, and camisoles.
The votes tallied up two top scorers. Let's meet who won…
First Prize Winner: clothingengineer for Merckwaedigh: BHST2 (Bra and Bustier)
clothingengineer describes, "I decided for the Lingerie Contest I wanted to do a knock-off of the $220 Agent Provocateur Electra bra...I went through my pattern stash and decided that Merckwaerdigh BHST2, view A, would be my best starting point. I would convert the front to look like the Agent Provocateur bra but leave the back alone. I preferred the pattern lace detail to the strappy Agent Provocateur back." (Full review here.)
Congratulations clothingengineer! Fantastic job!
Second Prize Winner: Annette Wright for Kwik Sew: 3594 (Bra)
Annette Wright says, "If you haven't sewn a bra before and think it's something you might like to do, go for it. There are lots of different patterns, the fabrics are fun, it's not always easy, but it's a great learning experience."
Wonderful work, Annette Wright!

Our many thanks go out to sewmaris for managing the Lingerie Contest. We hope you enjoyed your first time managing a PR Contest!
Sponsored by: PatternReview

See all the Entries for the Lingerie Contest.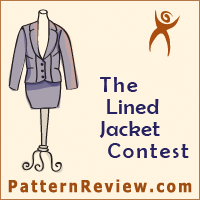 'Tis the season to sew jackets! What a perfect time to sew up a smart jacket for the chillier weather ahead!
The Lined Jacket Contest 2013 took place during the entire month of October. This contest invited the 70 Participants to create a jacket that must be lined, with sewn-in sleeves, and may vary in lengths from cropped midriff to full length.
Let's take a look at the winners!
First Prize Winner: GoodbyeValtino for Vogue Patterns: 7975 (MISSES'/MISSES' PETITE JACKET)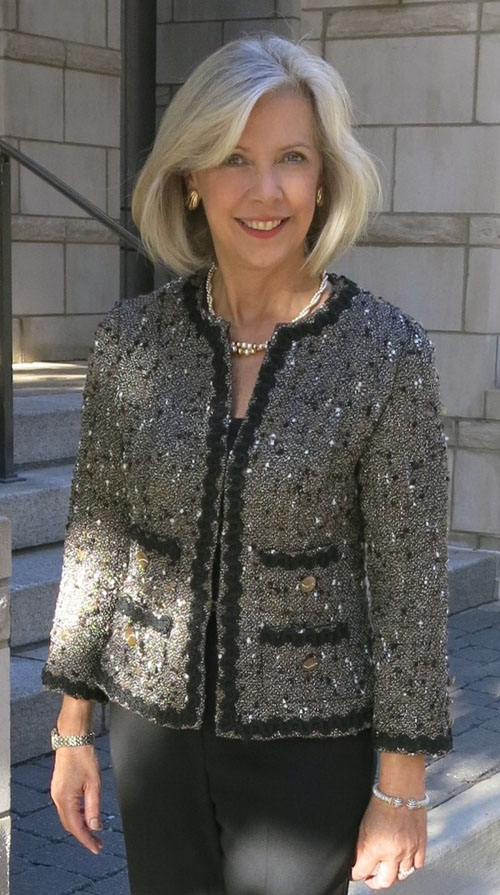 GoodbyeValtino concludes, "I adore my new jacket and through the guidance of Susan Khalje I have a true French Couture jacket. Since the Chanel name is protected worldwide by vigilant attorneys this is my Shanel jacket which I'm entering in the lined jacket competition." (Full review here.)
Excellent jacket, GoodbyeValtino! Congrats!

Second Prize Winner: Jstarr4250 for Sewaholic Patterns: 1103 (Minoru Jacket)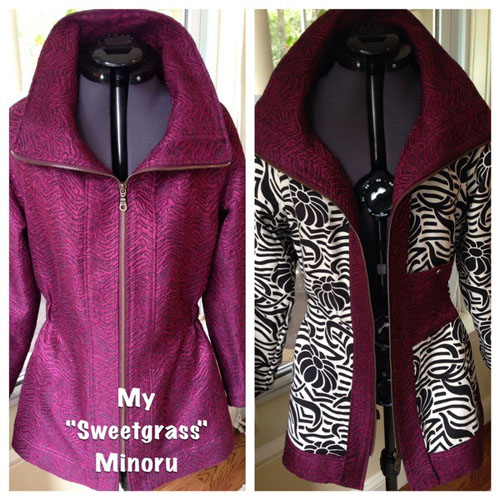 Jstarr4250 explains, "I'm so glad that contest manager Dorcas recommended this pattern to me for the lined jacket contest or I most likely would never have given it a try. It truly does fill the 'smart casual' gap in my outerwear wardrobe and will be great with jeans or leggings and boots this winter."
Congratulations, Jstarr4250! Love the color!
Special thanks to ArtAttack, for all your advice and guidance as the Lined Jacket Contest Manager.
Elliott Berman Textiles is the proud Sponsor of the Lined Jacket Contest 2013. Thank you!

View all the Entries for the Lined Jacket Contest.
Spread the holiday cheer with the Holiday Sewing Contest beginning November, 15th!