On November 9th, we celebrated PatternReview's 12th anniversary by hosting English Tea and Little Black Dress Parties.
"Social Butterfly" is never something I've been called, until this past weekend when I attended the New York LBD party on Friday hosted by Elliot Berman Textiles and on Saturday we hosted our own Tea Party in a cute little Tea House - Special Teas in Mass.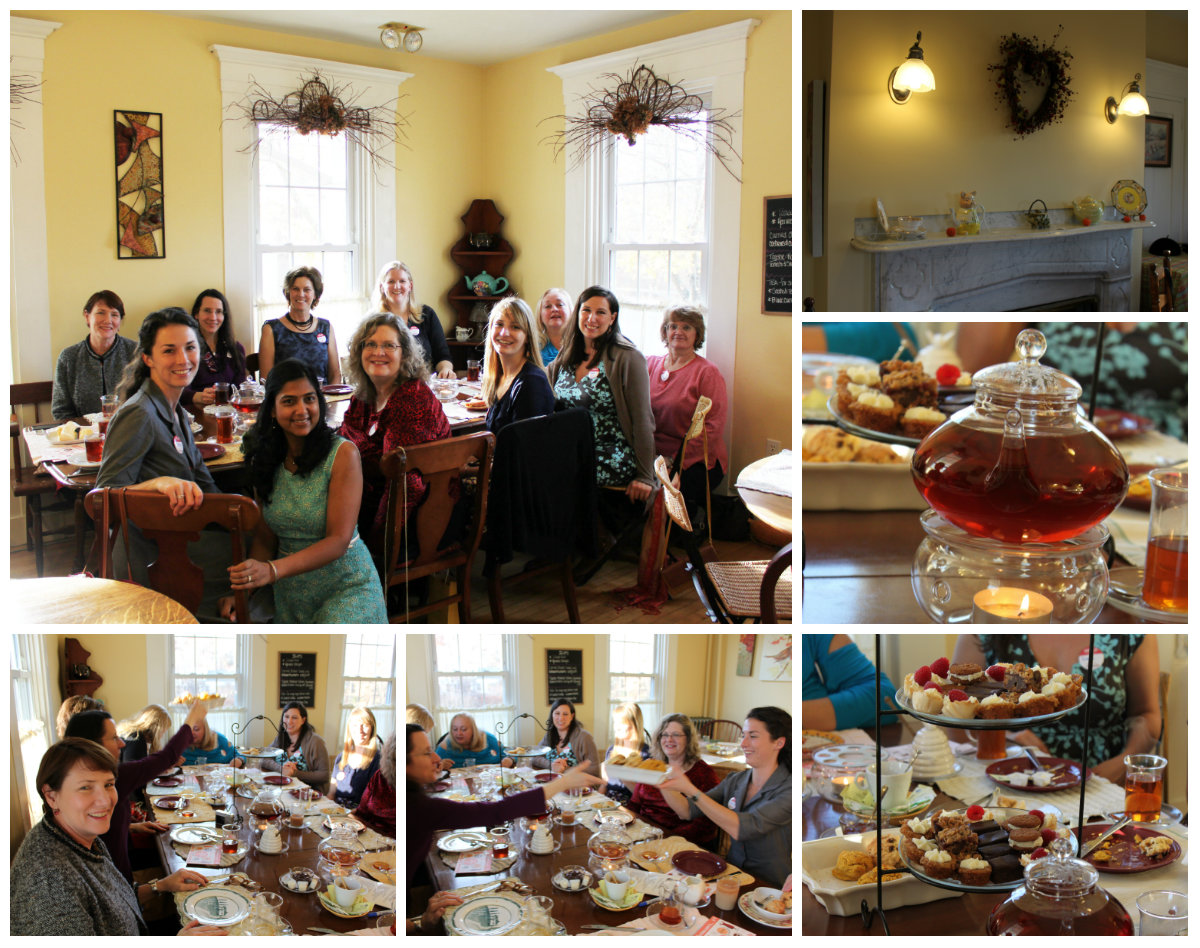 Black Currant Tea, Cucumber and goat cheese sandwiches, scones and pastries is only part of the fun
Although I admit they were delicious! I loved hanging out with all of you and talking about sewing. I think I am finally going to get the courage to cut into my chantilly lace and this year I might even make a french style jacket for myself. And of course the best part of any PR event is the fashion show! We each modeled our self-made garments and asked the ladies at the tea house to pick two winners.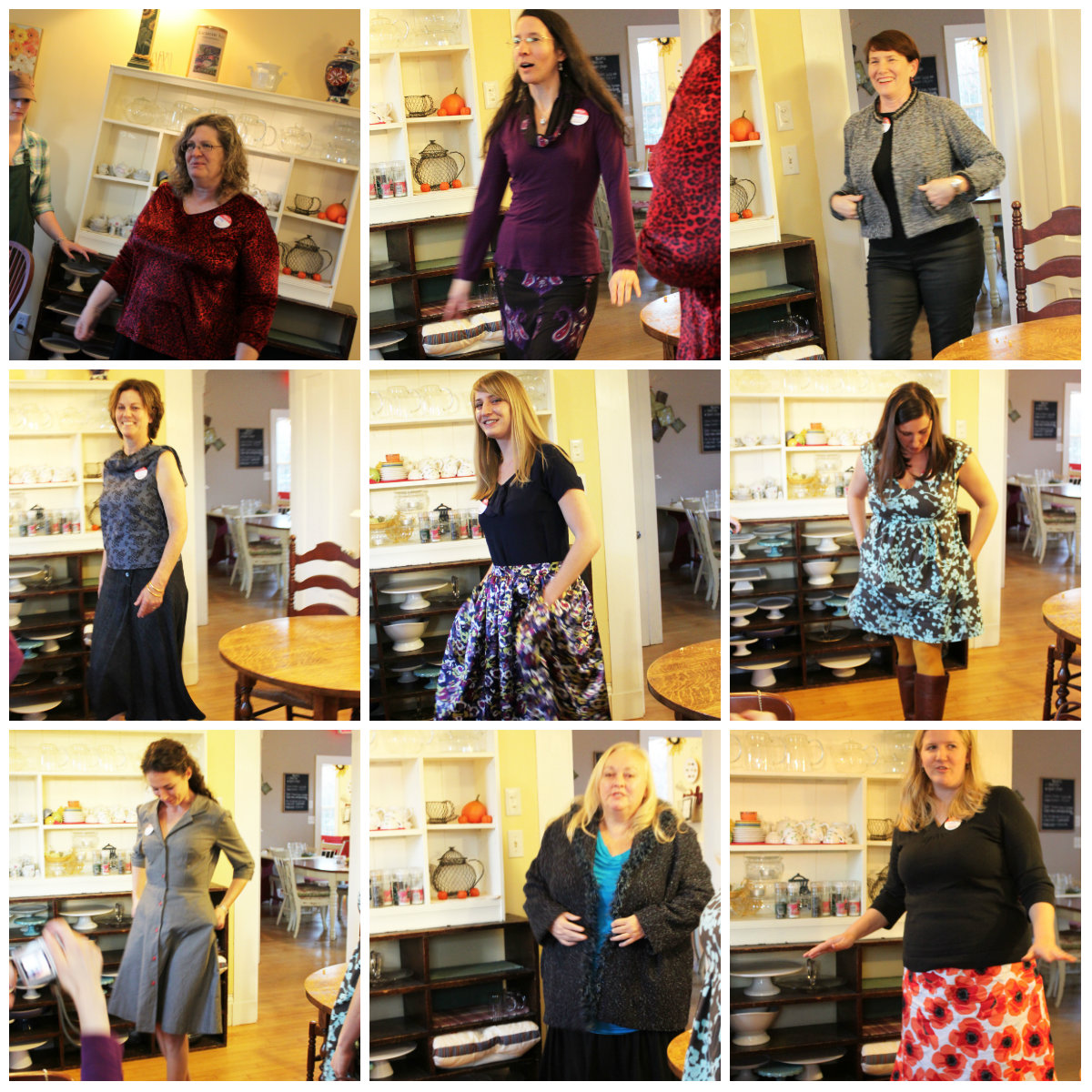 We even went home with some fabrics and patterns from our swap. Julie, thank you for my scarf. I LOVE IT!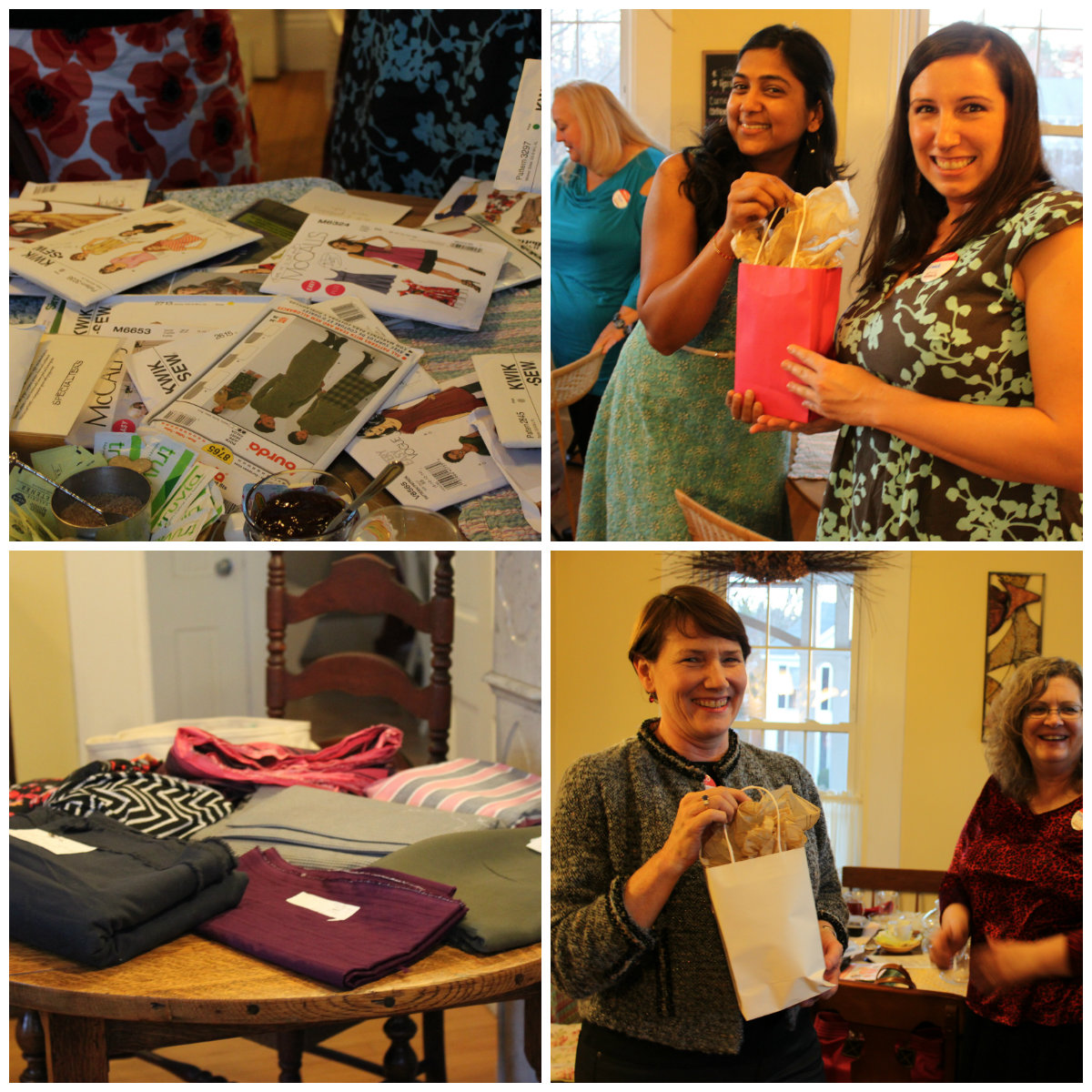 I'll let Alyce do the rest of the talking...
What an adventurous day I had yesterday. I received an invitation to the 12th anniversary Of the website PatternReview.com. I met the founder, Deepika, who upon purchasing a Sewing pattern had the desire to hear others review of the pattern before purchasing. Thus, an idea was formed, a website began, and twelve years later , she is the successful Webmaster/owner of PatternReview. Thousands of reviews come through now and not only for patterns, but sewing equipment, stores, and books too. It is a wealth of information for those who sew.
I was awestruck at the talent that surrounded me, especially the "new" to sewing ladies. Amanda, Alexis, and Dana, all displayed their talents with dresses and skirts. Patricia's scarf blouse and bias skirt of silk mesh hung beautifully. Her expertise is far beyond the common sewist. Carrie's shirtdress was a model of perfection, loved the red buttons. We hope Cathy makes Her sugar plum fairy deadline of today! Debbie's shirt and skirt were gorgeous, as was Anne's.I did not get the name of the lady at the end of the table, so I will call her Miss Chanel, her contribution was a delightful Chanel jacket of mixed mediums with a sweater outer layer and a print lining. Last but not least, Deepika's peplum dress made from a delicious Indian fabric was totally RAD!
There was talk of Project Runway, Tim Gunn, the designers, and great places to shop while we sipped our tea At Special Teas in Northborough Mass. The service and the food were beyond compare.
I have been involved in the sewing world since a young child. My Mother would sew constantly and put out millions of tutus, and beaded dresses. I can remember every August, the 5 little dresses that would be made to bring me through the school week. There would always be a watch plaid, still a favorite of mine. I have been involved on an executive level with the Professional Association of Custom Clothiers( now known as the Association of Design and Sewing Professionals), American Sewing Guild, and am still an active member of the Rhode Island Sewing Network. I was a very active sewing professional until the illness and subsequent death of my husband, then my mojo took a hard hit in all aspects of my life. Now, the creative desire is rearing it's head again. This is good. Thank you again for a delightful and inspiring day.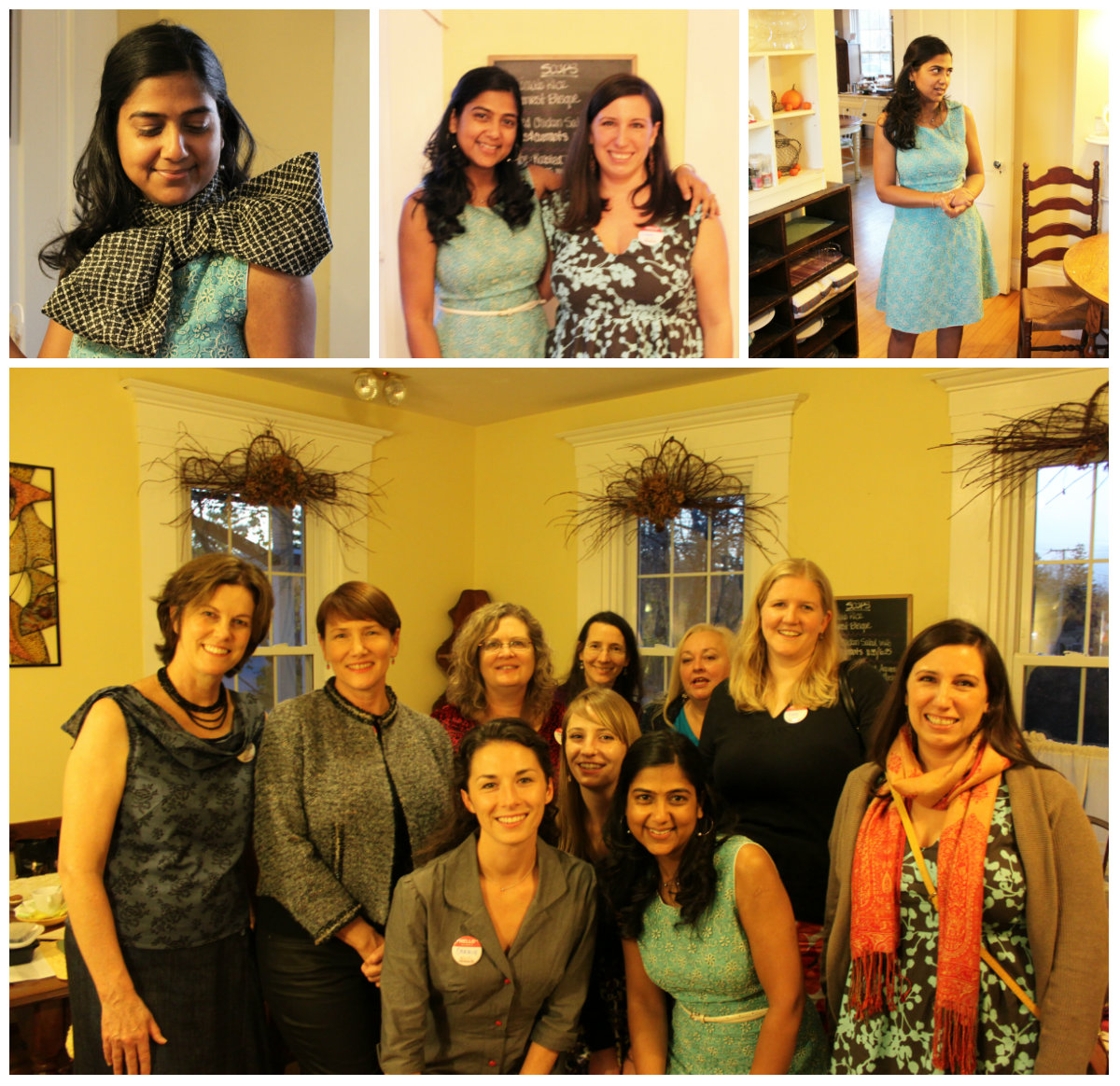 Clockwise: highroad (Patricia), tvjulie (Julie), Scrnme007 (Debby), AnneM (Anne), Alyce, grenoblegirl (Dana), Amanda, Deepika, Alexis, carrie18584 (Carrie), highroad (Patricia) and CCostumes (Cathy)(not in photo).
It was kind of PERFECT!