by velosewer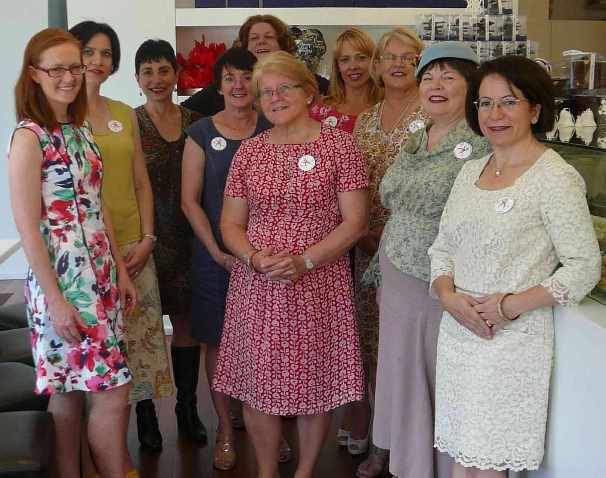 There are many PR members in Australia and New Zealand, and we all rely on the great information provided by PR members when we want to produce a great sewing projects. Many of us use the Message Board when we need help, including the Down Under PR thread, so it made sense to me that I could help celebrate 12 years of PR in our little home called Sydney.
With all the iconic places to choose from, I decided to go "local", and Adora Handmade Chocolates was the perfect choice. They did a lovely afternoon tea for us. We had on-street parking and public transport was nearby. There was also a local fabric cave for us to go to after we had our fill of afternoon tea. I wasn't sure if there were any local fabric places that would have catered to our needs, and Adora did a great job for our celebration.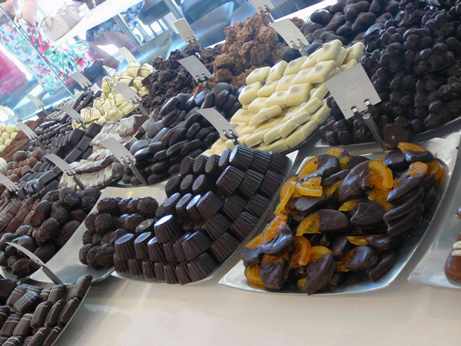 The sun shone, and we got together for a fun afternoon of sweets and coffee and caught up on our latest sewing adventures, i.e., the big four patterns vs. indie patterns; cheap fabrics vs. high end fabrics, latest fashion trends vs. vintage styles.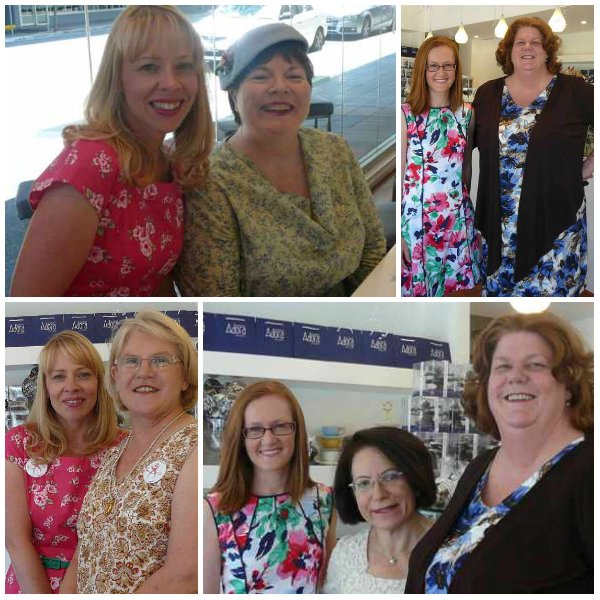 The newest face at our celebration was RynV who made the trip from the Blue Mountains to join us. You might have read in the press that we've just had terrible bushfires in the Blue Mountains recently, and it was great that RynV could join us after experiencing such an intense time.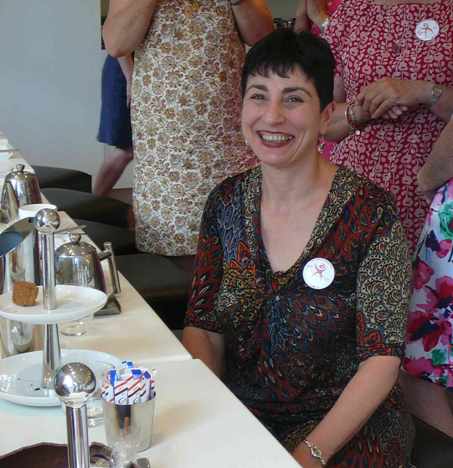 The staff at Adora gave us great service, and we were given a choice of chocolates as we left for a bit of local fabric shopping. Our main waitress, Julie, was amazed when I told her that we were all wearing clothes we had made. I think she might start sewing!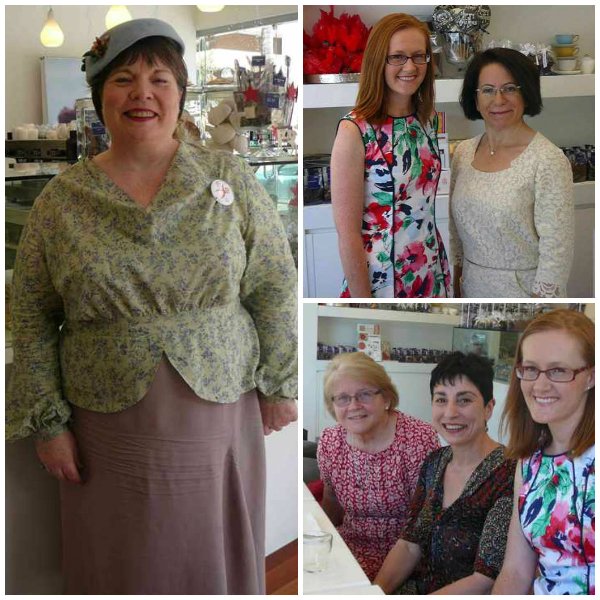 The cafe patrons were just as amazed at us and our gorgeous outfits and the beautiful table photo was taken by the husband of a lovely couple who were in the cafe while we were celebrating PR.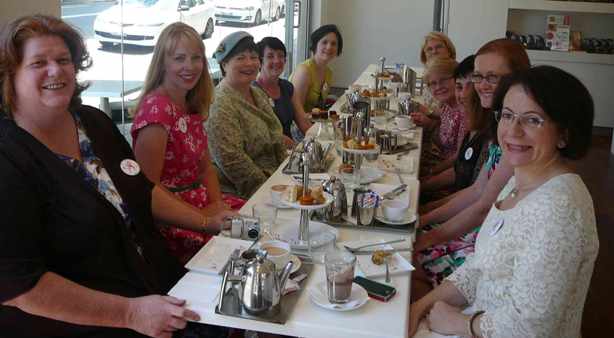 Now the "Chocolate Smash Cake" we had as our PR cake is a dome of chocolate with handmade chocolates beneath it. As Beverley said, I smashed it with the same force as Thor does with this hammer.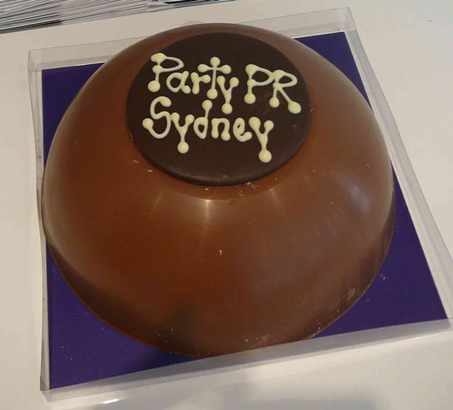 The best part for me was BlossomKyle tweeting me about the NY LBD party as we were at the Sydney English Afternoon Tea celebration. Small world, huh?
Thanks to Deepika and the PR team! Where would we be without a great sewing resource like PR and the contests you provide to keep us motivated?
Cheers!