On November 8th, Elliot Berman Textiles hosted a Little Black Dress Party to celebrate PatternReview's 12th anniversary. And do they know how to throw a party or what! Attendees will agree with me when I say it was beyond anyone's expectations. Complete with balloons, banners, generous prizes, wine, delicious food and even Champagne - Matthew and Eugenia thought of everything!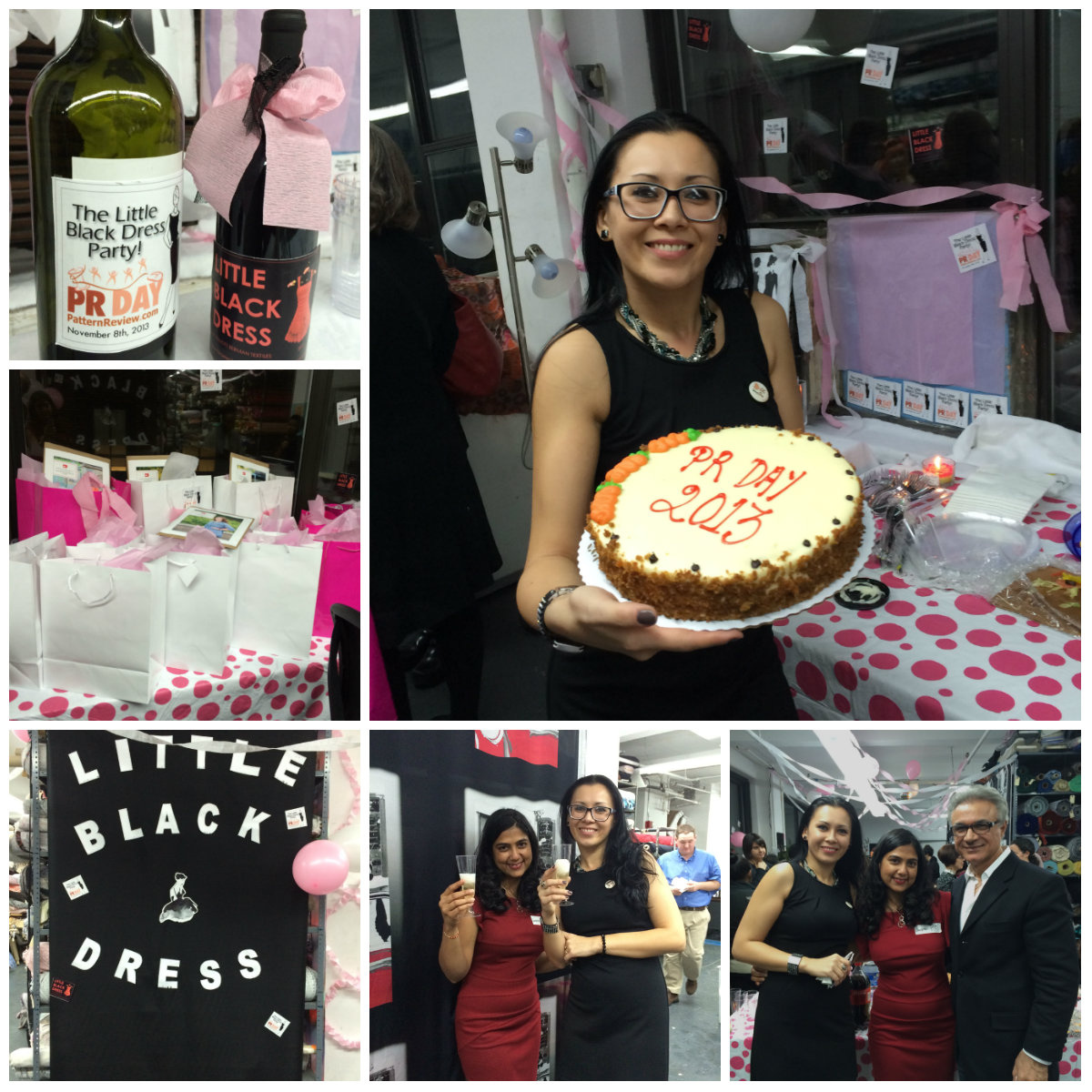 While we mingled and inspected each others LBDs (or LRD in my case), Eugenia gathered everyone for a contest. I picked the two teams of 5 while Eugenia explained the rules. In 15 minutes or less both teams were supposed to create a one of a kind cocktail outfit for 2020 using scraps of fabrics provided to them. What fun! Reminded me of the "fabric contest" we used to have at PR weekends.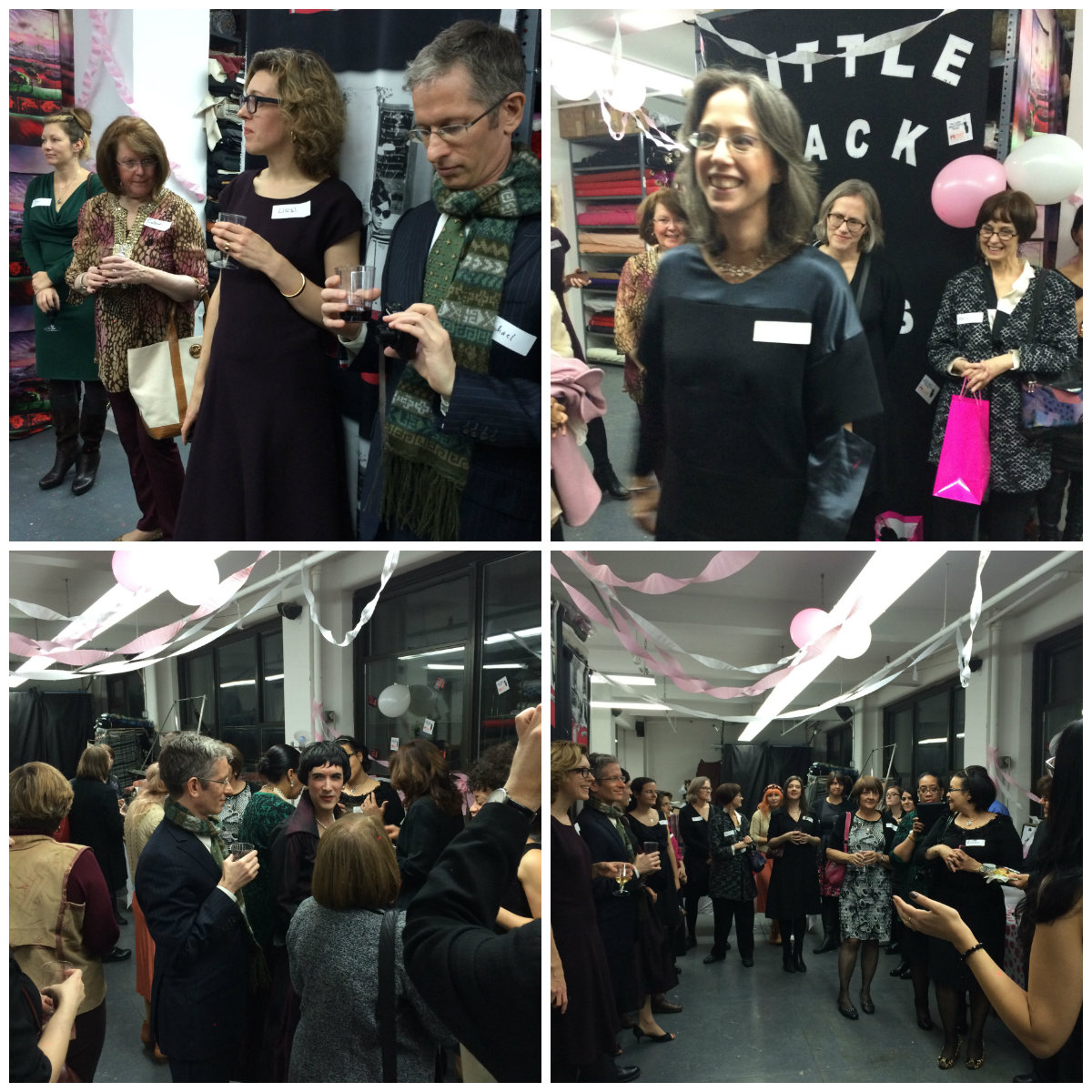 While the contestants got to work, Eugenia invited some of us for a "guess the fiber content" game. I was close but not quite. That was followed by trivia. Did you know that the first Fashion Magazine was printed in Germany!
It was time for us to pick the winning team and although it was a difficult decision, team Liesl won.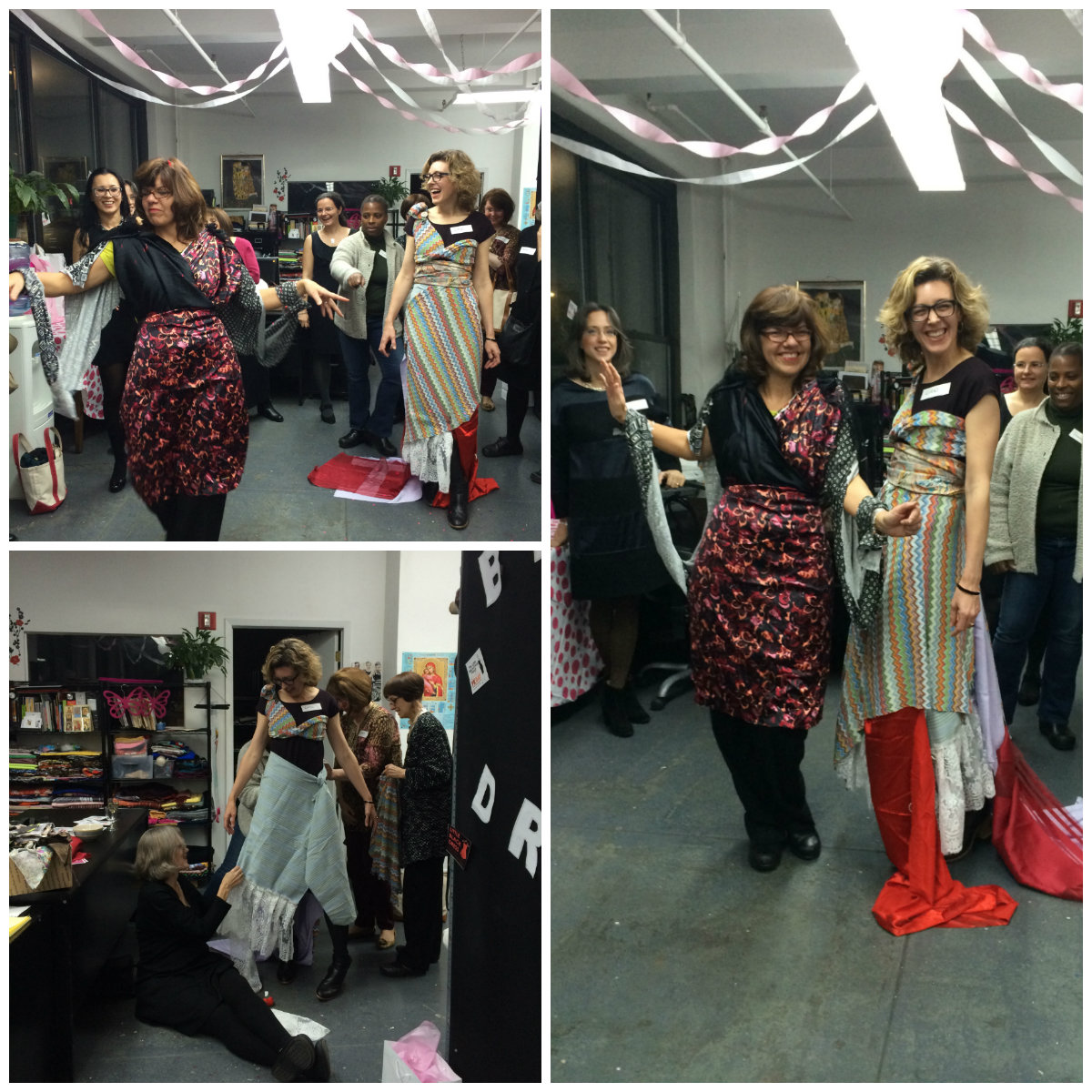 And of course since this was a Little Black Dress party, we had to have a fashion show! Can you guess who won?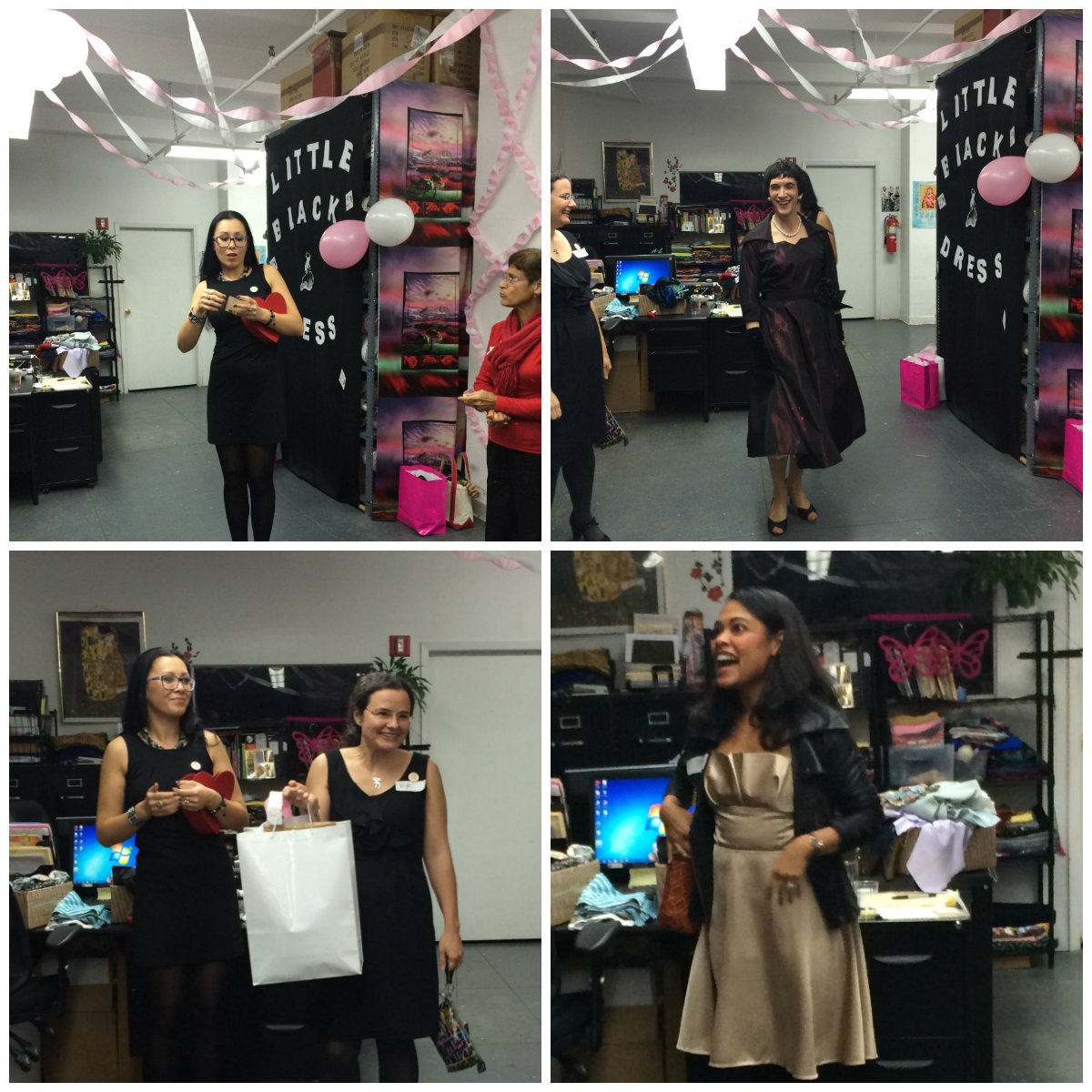 But the most fun for me was to talk to so many of you. I am more inspired then ever to sew even more.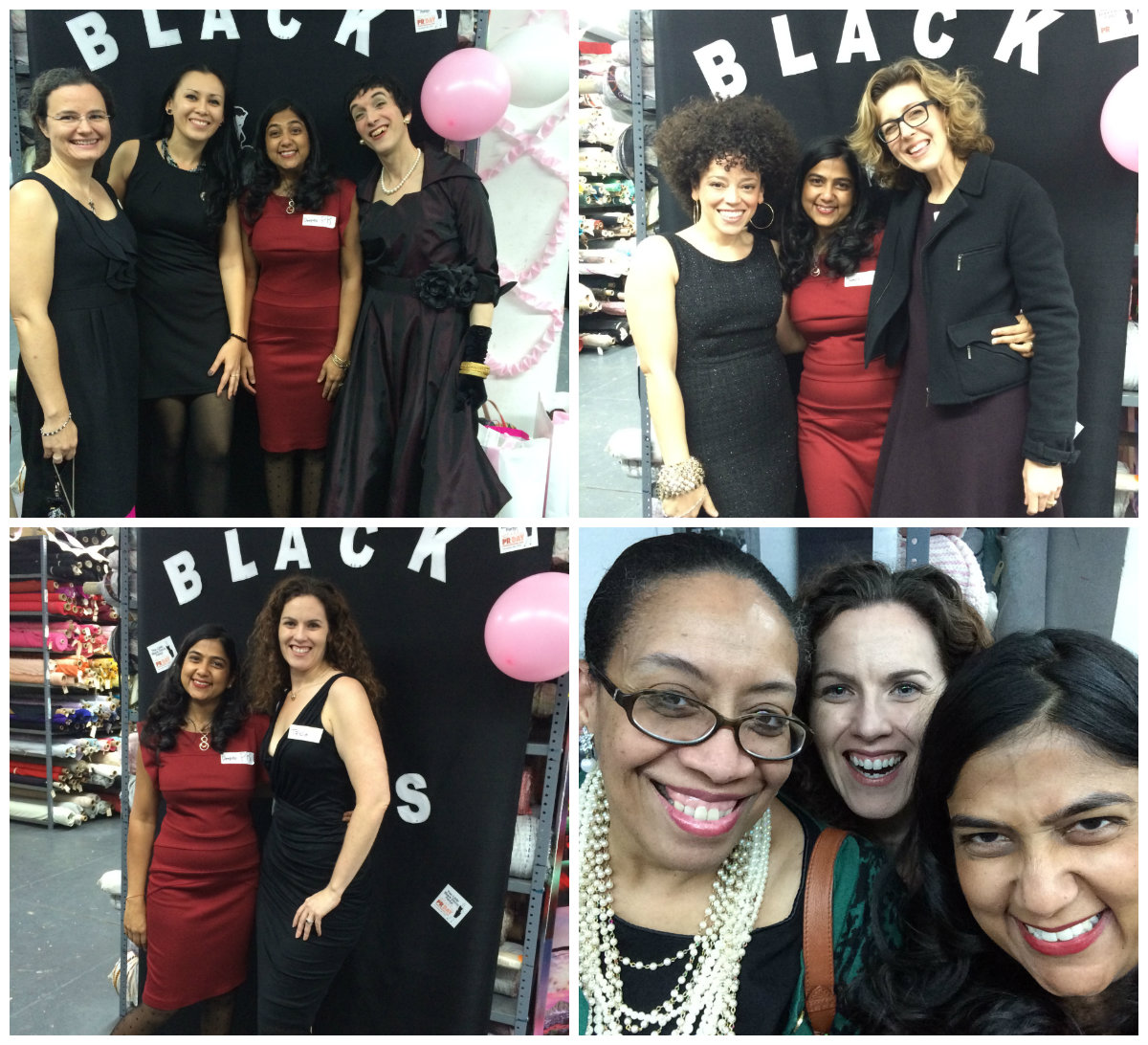 And again, since you all tell a much better story than I do, here are some of the write-ups for this event.
Elliot Berman Textiles, Thank YOU for a FANTASTIC party! Can't wait for next year.
This just in!!! Courtesy Elliot Berman Textiles