We are happy to annouce that we now carry Lolita Patterns here on PR! We chatted with Amity Gleason of Lolita Patterns to get a behind-the-scenes peek of what inspires her bold designs.
Tell us about your business. When did you start it? What prompted you to get into it?
"Lolita Patterns was started in early 2013 with my friend and fellow PR member Nhi. At the time, we were both corporate warriors looking for more exciting and advanced professional wear designs. We worked together to develop some wonderful pattern ideas and packaging. As the company progressed, I realized that this company was my future and what I wanted to do with my life full time. I became sole owner of Lolita Patterns and plunged full steam ahead with putting out new patterns. There wasn't anything in patternland that provided the look I loved--a Lolita inspired one. Professional clothing tends to be very specific and often times very boring. I wanted to add interest so that those of us who have to wear business attire every day could enjoy it with a nod to fashion."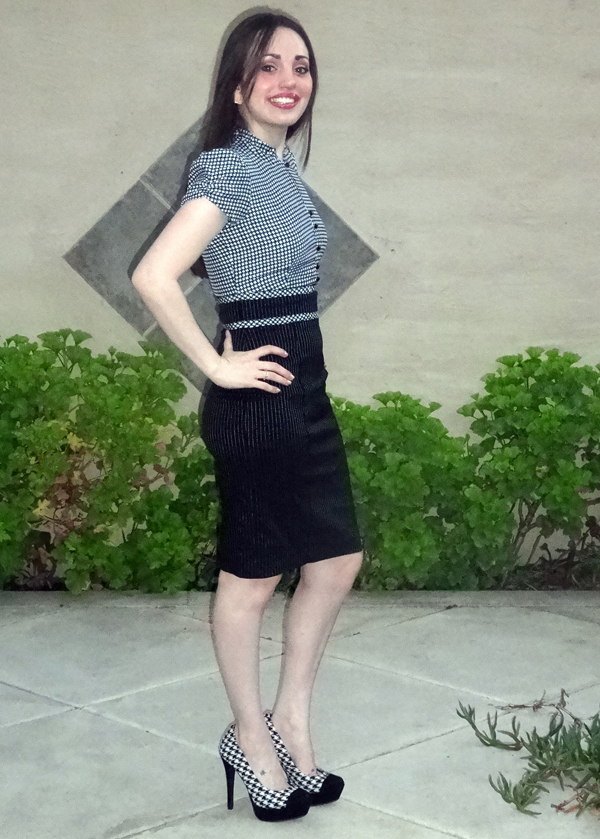 What is your philosophy of design? What is Lolita fashion and how does it influence you?
"Creating something out of nothing- or really, creating something out of everything, as everything is connected. My personal interest in Lolita fashion is one that I've enjoyed for years. Japanese lolita fashion is based on Victorian-era clothing. Lolita fashion has even more sub types such as sweet lolita and gothic lolita. While these fashions are incredible beautiful, they would not be accepted in today's professional world. I'm not one to give up so easily! Lolita Patterns combines inspiration from Japanese lolita fashion and incorporates it into fashionable business attire. As a lawyer, I wanted to express my personal fashion taste while still fitting into the world where I need to respected and taken seriously. My design philosophy is one of wearable Lolita fashion crossed with great, easy fit and impeccable finishing."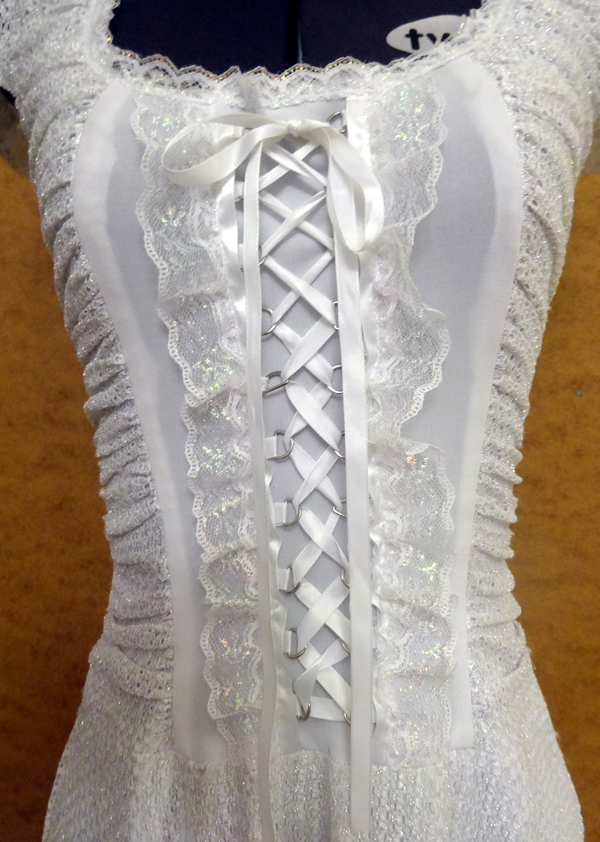 Tell us a little about your patterns.
"Lolita Patterns are ultimately work wear. While every pattern can be made as casual every day wear, the main intention of the pattern was to be worn in the professional business world. Our patterns are also fashionable and have many intricate and ready to wear details not seen on most patterns. This is combined with excellent diagram based instructions with factory finishing. All the patterns are finished completely by machine. The only hand sewing would be for finishing buttons! If I had to choose three things to describe Lolita Patterns they would be comfortable, impeccable construction and techniques, and fashion forward detailing."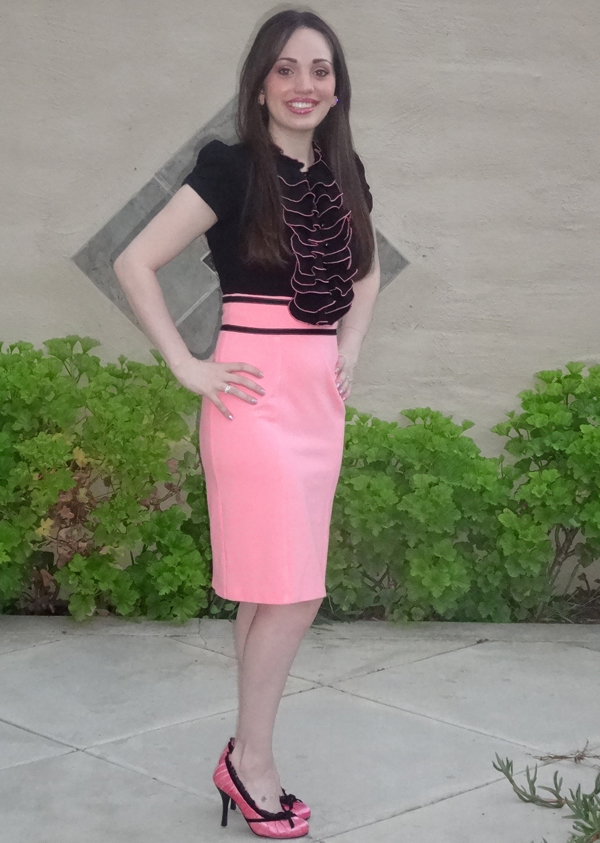 Unusual for most independent designers, your patterns cover a wide variety of sizes, 2-24. Why did you choose to design for these sizes and how do your patterns accommodate for these size ranges?
"Fit is very important to us at Lolita Patterns and from the very beginning it was clear that it was time to provide a better fit for sizes 16 and up. So many sewists end up spending over half of their time fitting a pattern that is too big or too small in all the wrong places. It doesn't seem fair when all we would have to do is prepare two separate body blocks and separate grading rules and start from there, grading each block separately to provide a better starting point.
The picture below illustrates this perfectly. Different blocks and grading rules are a must to provide an accurate fit.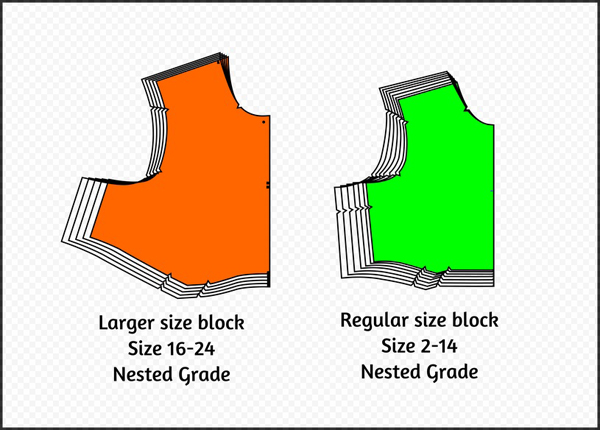 If we kept the same grading rules as for the regular sizes and kept grading, we would get linebacker shoulders, weight lifter neck, and 80's men's tank top armholes. The importance of the different blocks and grading can be seen with this illustration.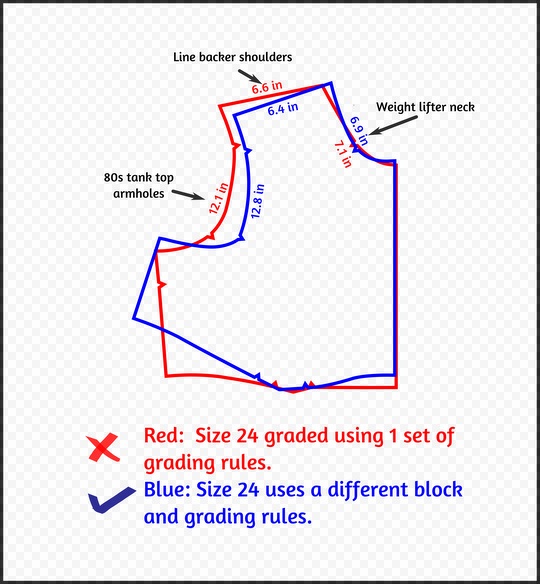 The designs are so beautiful and flattering and we wanted them to be accessible to as many women as possible."
What fabrics do you design for?
"I design more for a look and then pick the perfect fabric. Lolita makes patterns for all kinds of knits, light and heavy wovens and even nettings and fun overlays. Not only that, but I have taken a Sugar Plum which is designed for a knit bottom, and shown how it can successfully be sewn in a woven. The patterns are extremely versatile. Gunmetal is all knit fabrics, and the next pattern to come out will use heavier wovens. I can truly say that within the first 6 patterns, all fabric types will be covered."
What model sewing machine do you own?
The machine I do most of my sewing on is a Bernina 440 QE. Prior to that, I had a Babylock Ellisimo which I adore, but I was embroidering so much it was such a hassle to switch back and forth. So I got the Bernina for my regular sewing and can now embroider to my heart's content! I also splurged and got myself a Babylock Evolve serger that also has coverstitch capabilities. Words cannot describe how much I love that machine and all its capabilities. Many of the patterns have tips and techniques in the instructions on how to do certain steps on your serger.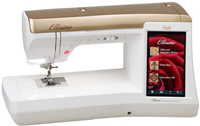 How do you see women wearing your designs?
"The designs were originally designed to work as professional/office attire but I have seen amazing casual versions out there. People sewing their own garments are incredibly creative and will often change one thing here or another one there and come out with a garment beyond any of my original expectations.
The most important thing about these patterns is I have worn them all day—at a desk, in the courtroom—tested them, and made sure to design them as comfortable as possible. Work wear can be extremely uncomfortable and with the amount of time I would spend in them, I wanted comfort first! That is one of the most spectacular features of Sugar Plum, the knit skirt portion. I wear them all day and love how comfortable they feel, even at the end of the day!
The true versatility of these patterns has been shown to me with all the tester versions and modifications. The way I make them or see them as being worn is definitely not the only way! These ladies have made gorgeous versions of these patterns and made them into their own style. Some I almost don't recognize as the original pattern because they can look so different depending on the fabric you use or what details you choose to add or leave off.
These patterns have so many RTW details and extras to truly customize the pattern to your own style. The goal is to make patterns that are not like all the other patterns out there and to give a little bit of a challenge for the already experienced sewer."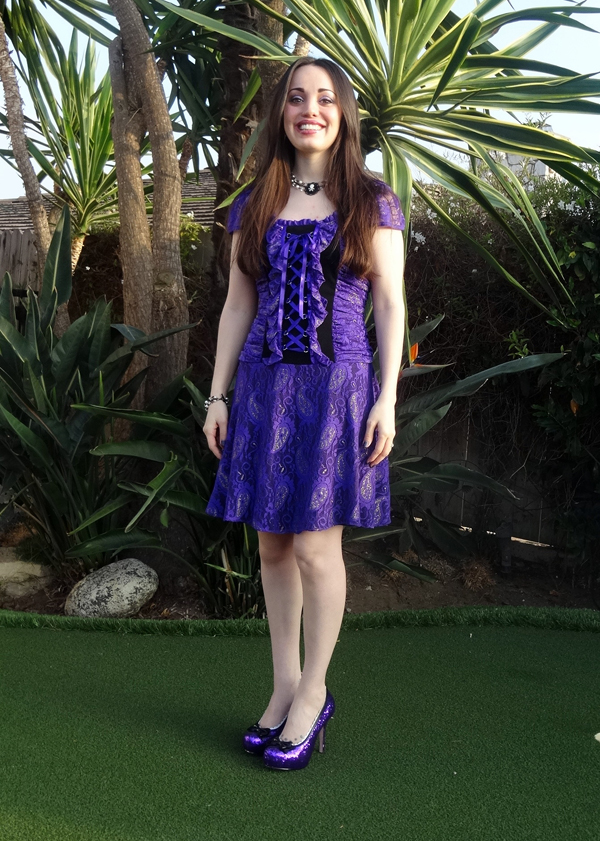 As a designer, you're also a sewer. Do you still get a chance to sew? What are you sewing now?
"I do still get to sew! First and foremost I make samples in each of the block sizes and then I get to make up fun versions for myself. I keep thinking of newer versions and tweaks I want to make to my sewn versions of my patterns so I keep sewing them! But honestly, I have been making lots of other goodies. In fact, right now, I am sewing something for the Sewcialists Grunge sew-along. Very Courtney Love and Hole inspired…with some plaid and doc martens thrown in!"
Great to hear from you, Amity!
Connect with Amity on PatternReview (username Spaiyq) or on the Lolita Patterns website.