Just in time for the holidays, Butterick Patterns has released their new winter collection! Ranging from full-length dresses to oversized tunics, Butterick Patterns offers a slew of distinct looks to celebrate the coming festivities.
Butterick's 5998 fitted lined dress features clean lines and an option for long sleeves. This universally flattering fit will be sure to please.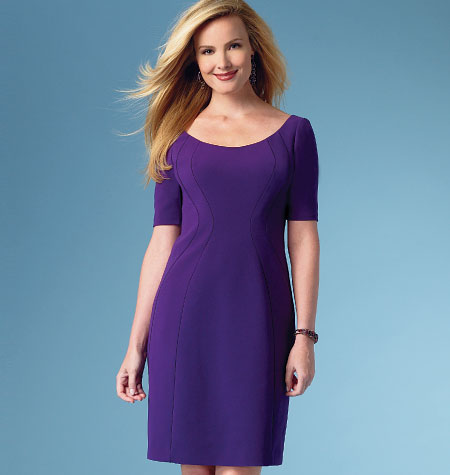 talesofawannabe says, "5998- This is the one with the cool wavy lines. This would look awesome colorblocked and there is a long sleeve option."
Katherine Tilton's stylish 5994 jacket has a snug design with a self-made front toggles. In a woven knit fabric, this jacket makes for a great alternative to the simple zip-up sweater!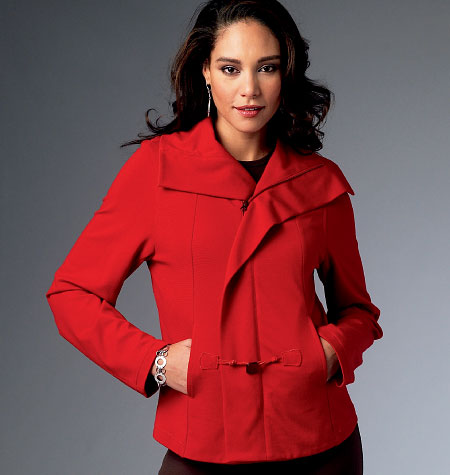 MrsCharisma agrees, "That jacket is really cute. It's actually the shape I had in mind when I decided I wanted to mix camel and black in a jacket (camel body, black sleeves, larger collar). Lucky for me my Hancock is really good about getting the new patterns in right away. Fingers crossed! :)"
Butterick's 5997 pullover top is a loose-fitting tunic with a band collar, fold-back cuffs, and front pocket. The shaped hemline, with a shorter front and longer back, continues to be on-trend.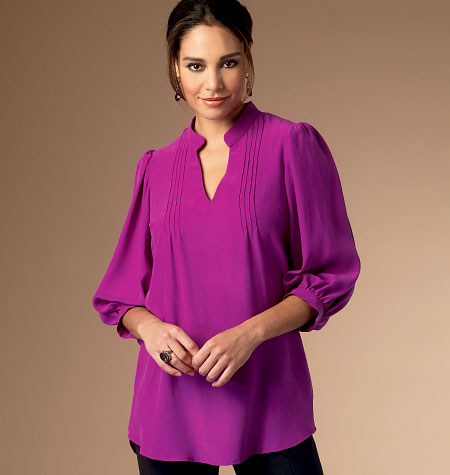 landstromd describes, "I too first thought that 5997 was just ho hum, but then I saw the line drawing and the sleeveless version, now I want!!"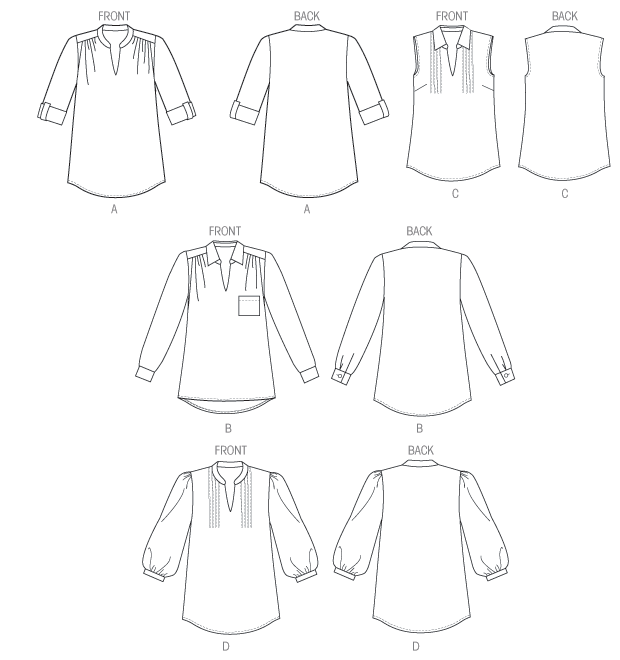 If you're in the mood for something unique, the vintage-inspired 5985 dress features a body-hugging bodice with eye-catching variations on the sleeves and skirt.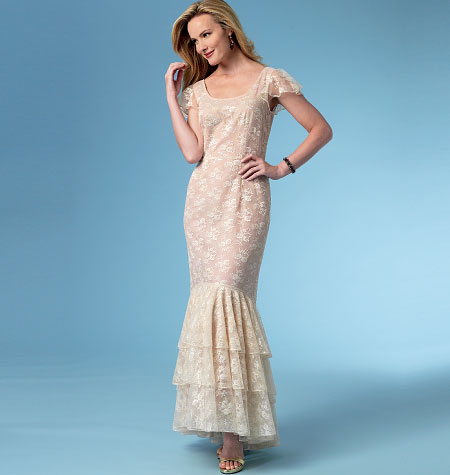 Immelu says, "View A of 5985 has sleeves!!! I'd probably ditch the ruffle at the bottom, but maybe not. I feel like I could use a little feminine in my life. That ruffle would be dependent on finding the right fabric."
See the entire Butterick Winter/Holiday Catalog here.
How do you like the new collection? Tell us below!