Member Since: 2004
PR Name: arianamaniacs
Full Name: Deanna McLaughlin
Birthday: December 25th
Blog: PR is my sewing blog
How did you learn to sew?
"My mom tried to teach me how to sew as a teenager, but I wasn't very receptive. I always wanted to try to figure things out on my own rather than be told how to do it (still do). Later, I learned by reading sewing instructions on patterns. I'm sure I absorbed a lot by watching my mom sew back then though.

Nowadays I learn by reading blogs and tutorials for specific adjustments or techniques or ask on the message boards."
What aspect of sewing do you find most challenging?
"Concealed zippers are my kryptonite. Many of them end up like the zipper odyssey like happened during my Dior RTW knock-off.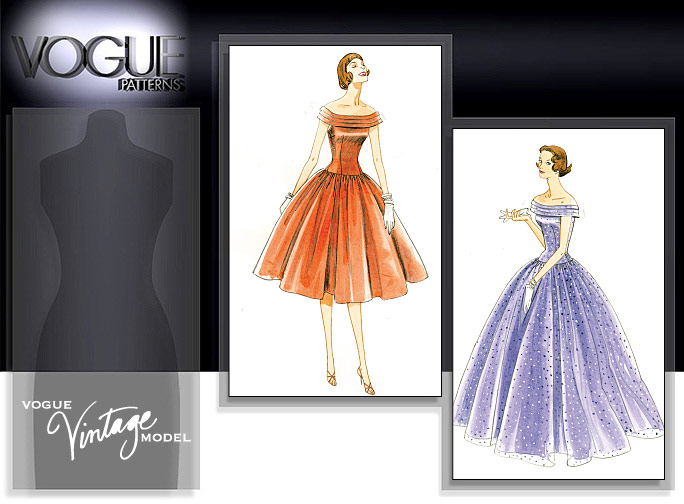 What is considered challenging for many sewers (chiffon, silk, bias) doesn't apply to me because I don't like them and rarely or never sew them. I hate the feel of silk (yes I'm a freak), I don't like the way bias cuts cling to the body, and chiffon always feel cold.
I just bought the special foot for my SM on the advice of a fellow PR'er. I've already had one zipper go in right the first time though, so things are looking up!"
What are you sewing right now?
"I'm currently working on a couple UFOs: a knock-off of the Luly Yang Blue Monarch dress, Vogue 2920 OOP top, and finishing quilting my Halloween quilt top I made last year."
Which sewing book do you refer to most often?
"The only book I look at regularly is Shirtmaking from David Coffin. It contains great information on the pieces I never sew otherwise - cuffs, shirt collars, yokes, etc. I flip through it every time I start a shirt for my BF."
What type of sewing machine do you currently have? What do you like/dislike about it?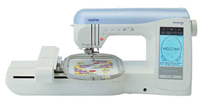 "LIKE: Beautiful stitches, lots of bells and whistles for the price. Embroidery quality is typical high standard like only Brother can do.

DISLIKE: This machine will not sew leather, no matter what needles, interfacing or settings I try. Buttonhole quality on light and heavy fabrics is sub-optimal. The feed dogs don't move the fabric properly and I often have thread breaks.

Vintage Adler heavy duty sewing machine
LIKE: Can sew through anything!
DISLIKE: It only has a straight stitch, and I have to plug it into a converter for Europe.

Bernina 800DL Serger
LIKE: It's a bad-ass workhorse that's never given me any problems, despite only being in 1 service in 8 years.

DISLIKES: None!"
What's your favorite pattern?
"Vogue 2064. I've made it about 4 times already and just re-bought the pattern in a sale since mine was looking tattered. In my picture, I'm even wearing my floral version of that top."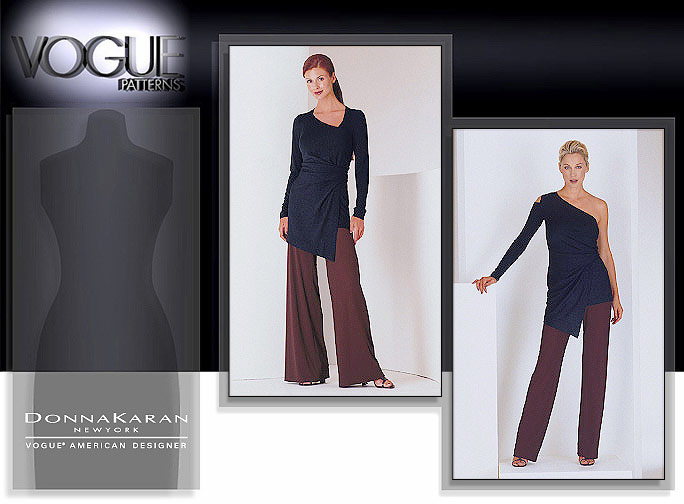 What are your sewing goals for next year?
"For 2014, I'd like to dive into draping and the transformational reconstruction technique by Shingo Sato. I'm even considering going to one of his seminars in Milan, since it's only a few hours away from where I live."
What you love most about PatternReview?
"Most of all, I love the way that the positive feedback in people's comments made me change my way of sewing. When I started sewing 13 years ago, I used to start a bunch of projects but would always give up on the hard parts like elastic casings, zippers or hemming. After a bunch of catastrophes, I gave up sewing completely for many years. I finally decided to give sewing another try when I needed a Halloween costume and was invited to a historical costume ball. After that, I jumped into normal clothing again and completed my first projects. Once I started seeing the comments, my UFO rate went down drastically. I always wanted to go done in order to post photos and my review. It's the same reason I love entering contests. You have to finish what you start!"
Any other hobbies or interests?
"Where do I start? I'm one of those people who knows exactly what they'd do if they won the lottery -- I'd quit my job and spend all my time doing hobbies! In addition to sewing, I enjoy cake decorating with Buttercream frosting, play volleyball and tennis, ride my motorcycle, and am currently learning Italian. If I had more time, I would restart Tiffany stained glass, try some painting courses, try nuno felting, and learn some more languages."
Tell us a little about your profession and where you live.
"I am manager of the Documentation and Translation Department at my company. Since many people don't know what that's about - my team writes maintenance manuals on the machines we produce, user manuals for software and then translates them into the desired language for the customer.

I have been living in Graz Austria since 2001, after living in Canada 6 years prior to that. Since everyone asks - yes I miss the US, but not as much as I like living in a gorgeous city with buildings from the 1500s and being able to travel to see major attractions in Germany, Switzerland, Italy, Slovenia, etc. all within a few hours by car."
Thanks so much, arianamaniacs! It was great to hear from you!
See all arianamaniac's reviews.