PatternReview on Facebook: Who designed the first wrap dress?
Here's what our Facebook Friends had to say:
"DVF made it a phenomenon." – Merrie H.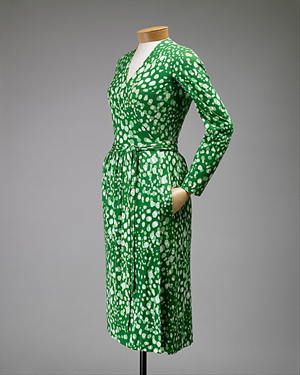 Photo Credit: The Metropolitan Museum of Art.
The iconic wrap dress was brought to the mainstream with American fashion designer, Diane von Furstenberg (Born 1946). This luxury sportswear brand was launched in the 1970's and achieved an extraordinary success with the wrap dress design. Diane von Furstenberg was even featured on the cover of Newsweek magazine in 1976! A sample of Diane's famed wrap dress ensemble is now on display at The Costume Institute of the Metropolitan Museum of Art.

Photo Credit: The Metropolitan Museum of Art.
While the wrap dress experienced a tremendous revival in the 1970's that was attributed to Diane von Furstenberg, its origins are rooted in the past. As common with many of the new trends we see today, popular designs are recycled to appeal to the modern generation.
"It may be generally accepted by the industry that it was Diane Von Furstenberg, but the wrap dress was around before her designs. I have sewing patterns from the 40's that are wrap dresses. This is a wrap I made several years ago from a 40's Hollywood pattern." – Kellie N.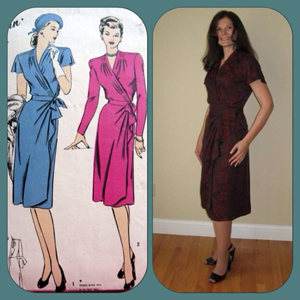 Photo Credit: Kellie Noaks.
While she may not get as much lip service, Claire McCardell was an American fashion designer (1905–1958) who's accessible designs appealed to the mass-market. McCardell's ready-to-wear garments were a playful mix of creativity and practicality, such as the "Popover" wrap dress.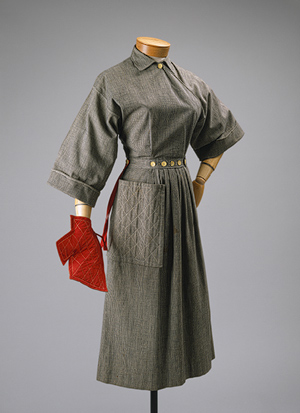 Photo Credit: The Metropolitan Museum of Art.
McCardell's utilitarian garments characteristically included commonplace fabrics, particularly denim. Despite the rationing of fabric in the 1940's, McCardell's frugal fashions remained unaffected. The "Popover" dress, dating from 1942, can also be found at The Costume Institute of the Metropolitan Museum of Art.
"Claire McCardell. And she also designed the hoodie and ballet flats. The Popover swept the country during WWII…There were versions of the wrap dress in her line until her death in the 50s." – Julie E.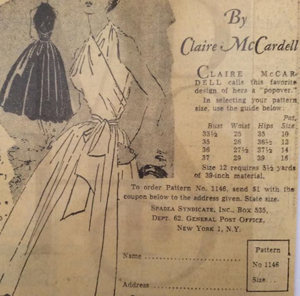 Photo Credit: Julie Eilber.
Finally, let's not forget the Hooverette frock, dating from 1930's. This was a popular housedress with a wrap front and sash, which could tie on both sides. If you were wearing the Hooverette and unexpectedly received guests at your house, you could simply switch the front overlap to appear immediately presentable. Easy to wear and sew, the Hooverette in a cotton print would be worn while running errands at the market or maintaining the home. The term "Hooverette" most likely alludes to President Herbert Hoover and the Great Depression.
"Just the other week I saw a Hooverette style dress from the late 20s or 1930. Amazing that they've been around so long! (Now I need to go look up that pattern...)" – Karen R.
We picked out a few wrap dresses that caught our eye and thought we'd share them with you!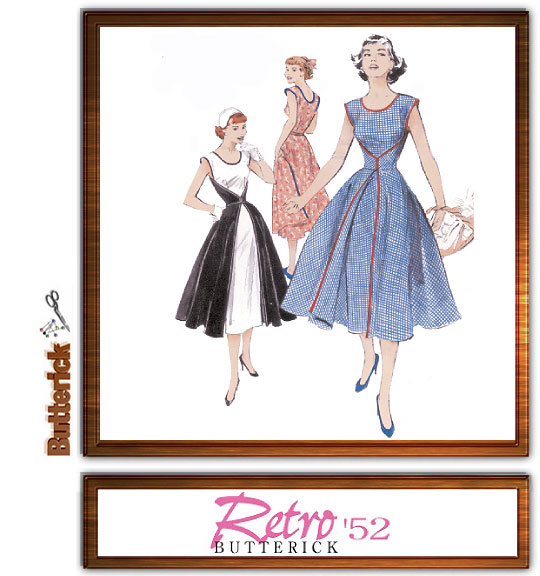 Butterick's Retro '52 Wrap Dress only has 3 pattern pieces and would be great for beginners.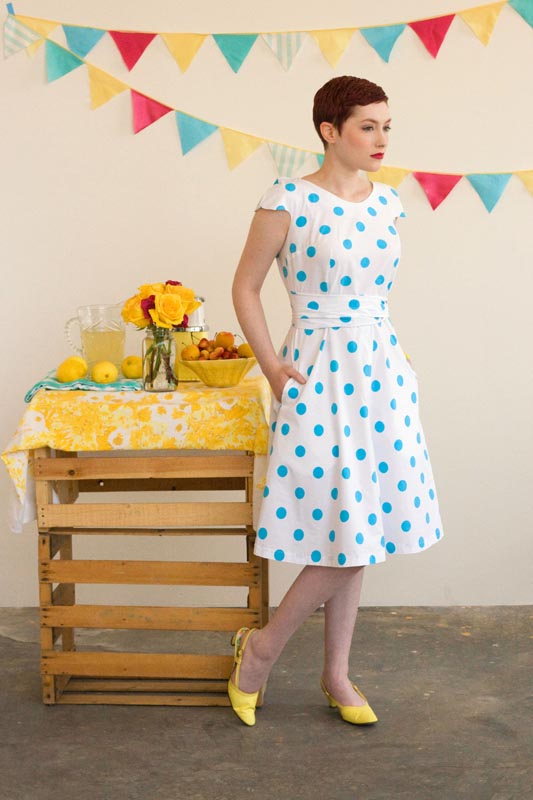 Colette Patterns Crepe wrap dress has a classic appeal that is also simple to sew with no closures.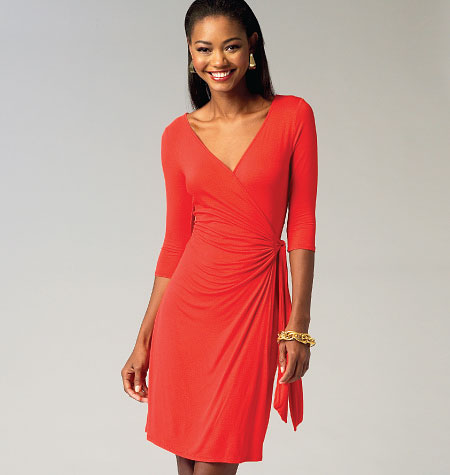 Featured 6884 mock wrap dress in McCall's new 2014 Spring Collection.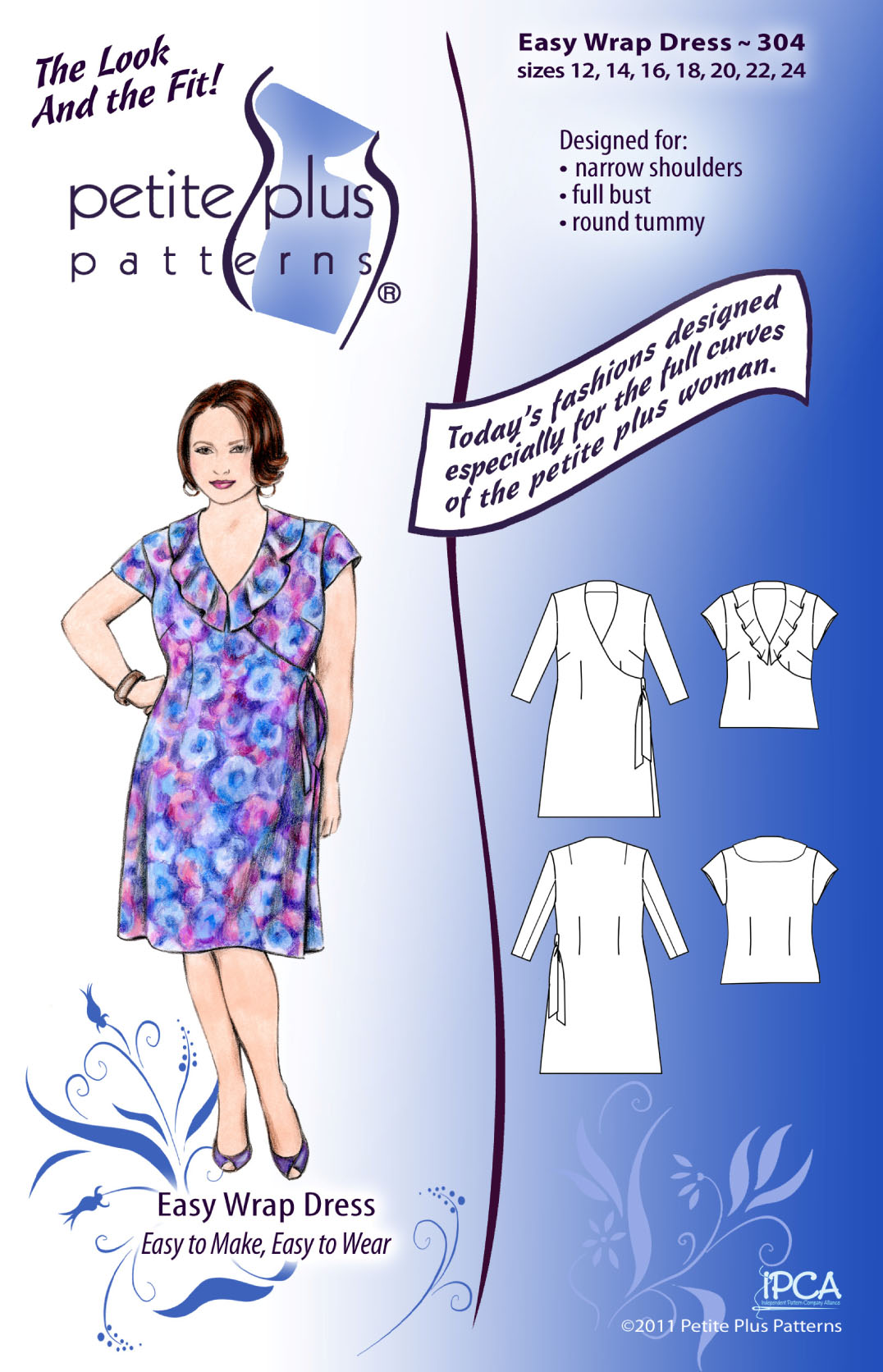 PR recommended Easy Wrap Dress from Petite Plus Patterns.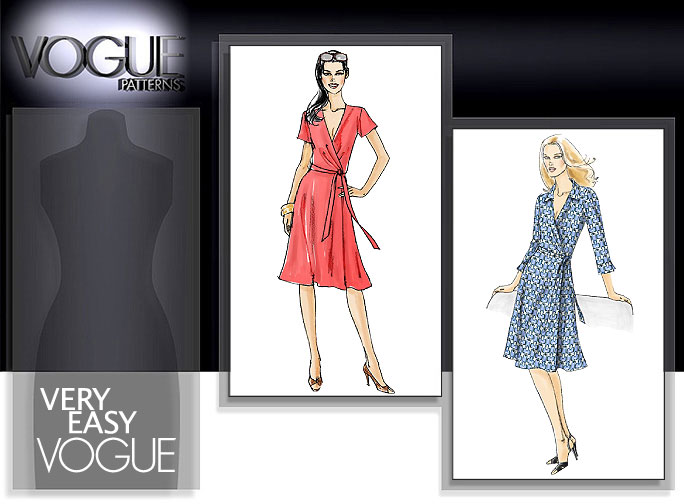 Our most popular knit wrap dress, Vogue Patterns 8379, has soft pleats with sleeve variations.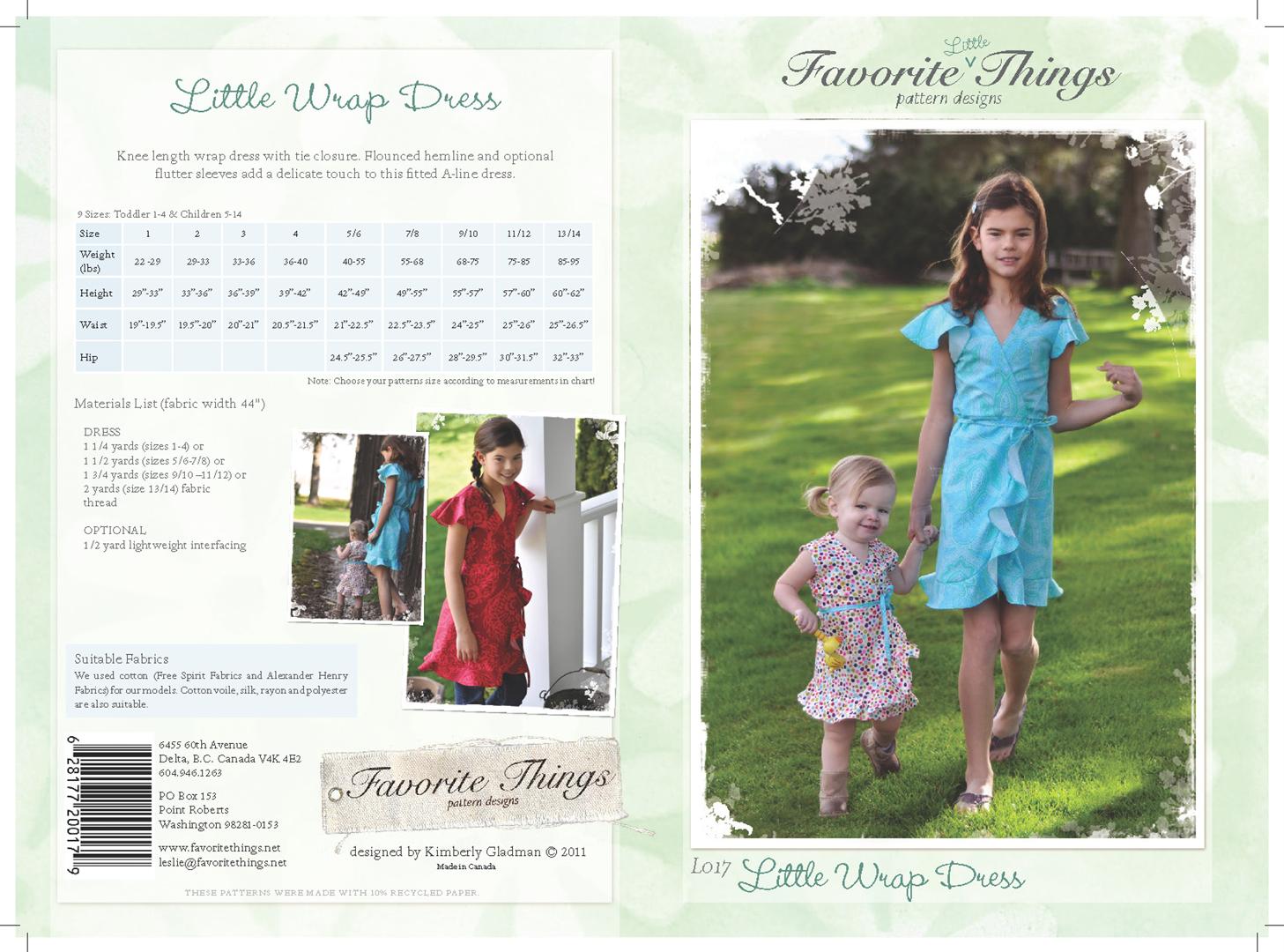 Favorite Things knee-length Little Wrap Dress is great for long summer days.
Want more? Read all the wrap dress reviews on PR.
What's your favorite wrap dress pattern?