Happy New Year to our PR fans! Any resolutions? (Related to sewing, of course.)
Tell us about it in the comment section below!
Or, join the discussion on Facebook.
Here's what other members said on Facebook...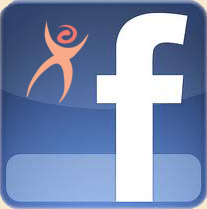 "Only sewing from my stash. That could take a couple years, though." – Ernie K.
"I already pared down my stash and my ufo's to start the year. I am focusing on things for my grandkids." – Nancy H.
"Planning a winter SWAP. The tops will be all stash fabrics. I haven't settled on my bottoms yet." – Andrea G.
"To finish some UFO's - especially some of the older ones..." – Natalie M.
Sew up your stash and cut down on UFO's by joining one of our Sew Alongs!
"Learn something new. One thing that I learned just before the new year was to make a hand rolled hem - on a half circle shawl. Before this year is done, I want to adjust a fitted top pattern so that it fits me perfectly - and use it over and over again. And then, there's the jacket that I started last winter…" – Janet C.
Looking to learn a new sewing technique? Take an Online Class and learn at your own convenience.

Beginner's Guide to Sewing Jackets with Angela Wolf.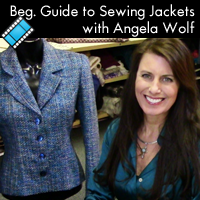 Fit the Tee to a T with Jennifer Stern.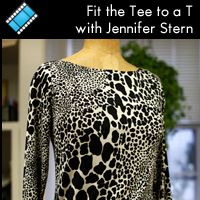 "Going to sort through my sewing room, condensing where possible. I want it more usable so there will be lots of reorganizing, sorting and rearranging. Hoping to rid the room of things I've held on to just 'because' but haven't used in a few years. Plan to be done in 2 weeks." – Anna N.
"Finish a few items I started, and to finish my sewing room." – Ro W.
Considering redecorating your sewing space? Get tips here!
"Finish the half done quilts and at least equal my 50m of outgoing fabric in garments from 2013." – Tracy H.
Join the Quilter's Corner for all things quilting.
"Finally start a sewing blog! And spend less time pinning and more time sewing :)" – Amy S.
Follow PR on Pinterest.
"Sew more and try different fabrics. Buy lots more fabric!" – Jennifer V.
"Sewing a leather bag!" – Darci D.
Quick & easy tutorial on how to sew a leather clutch.
"I am going to make at least one item of clothing for myself each month! This is huge for me since I don't usually sew for myself." – Sandy P.
"I am not buying any new clothing and will try and make all my own clothing for the next year." – Dawn M.
"To finish at least 8 UFOs, enter a few PR contests that appeal to me, to plan and make Christmas gifts earlier in the year instead of cramming them all in to December, and to take on fewer sewing (read 'mending') projects for other people and do more enjoyable, personal projects for my family and myself. Best wishes to everyone for 2014!" – Carrie A.
This fun lineup of PR Contests for 2014 will definitely get you sewing!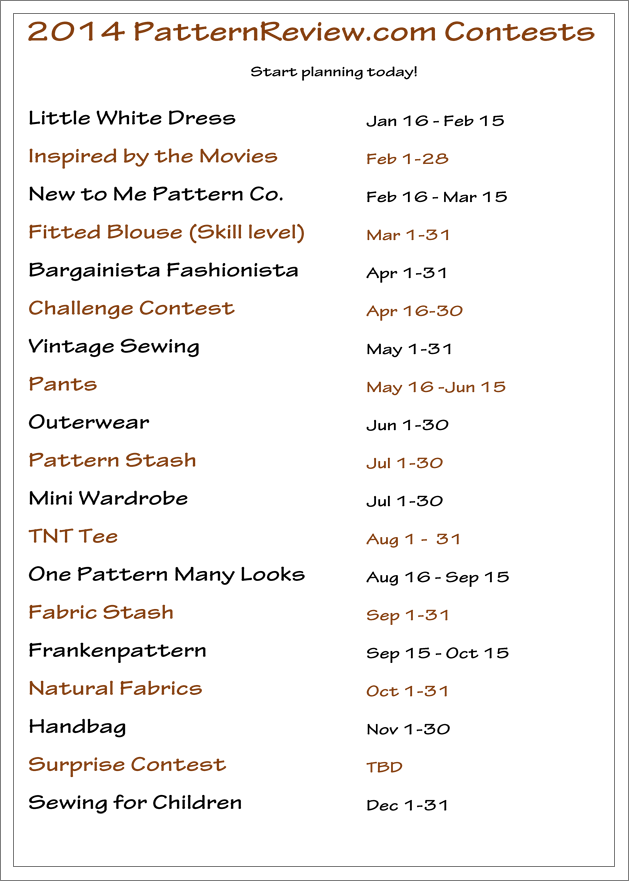 There's a lot to look forward to in 2014! Stick around for more to come.