Simplicity's solid basics continue to delight! The Simplicity 1716 pattern was a popular pick on our list, reaching 9th place on our Best Patterns of 2013.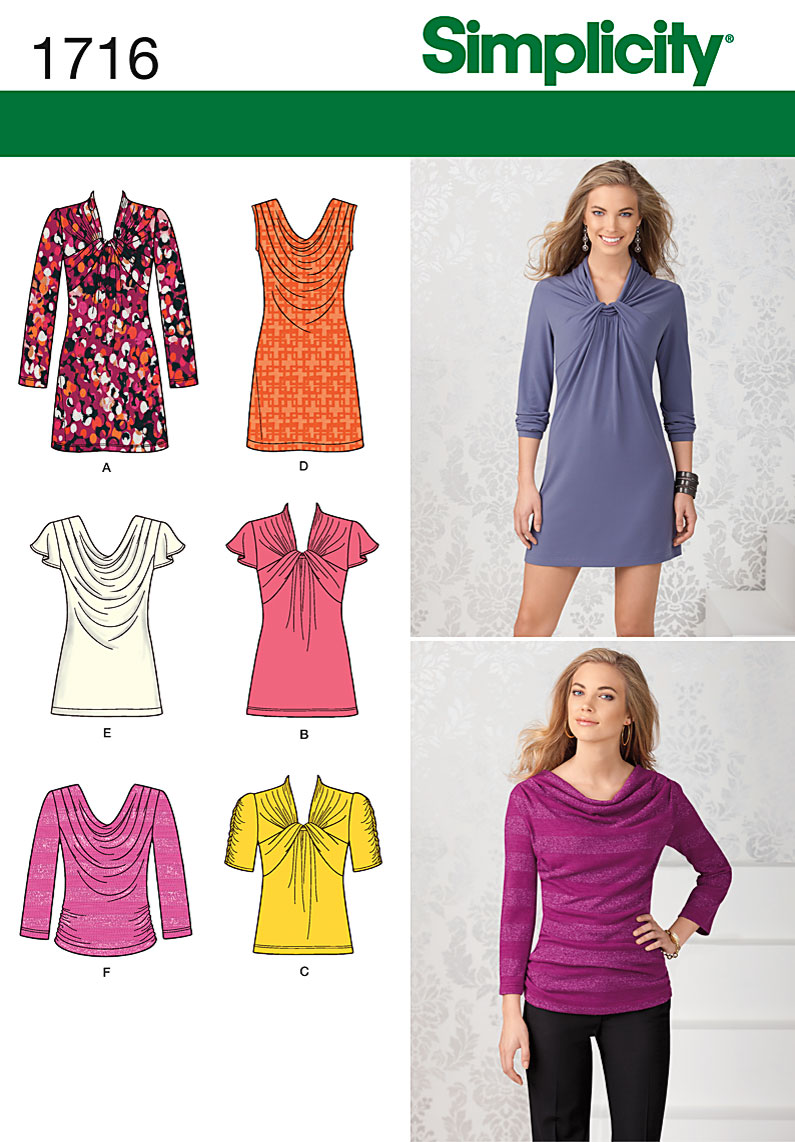 This simple knit top and dress features sleeve and neckline variations that makes for a wonderfully versatile pattern.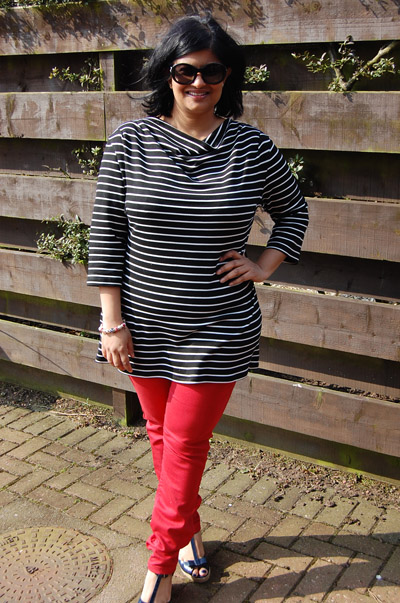 mnitts says, "I love the twisty neck detail. It makes this top a little bit more unusual. I have seen other reviewers of this pattern make this top into dresses, and I think that is such a cute idea."
This quick & easy pattern is also perfect for lightweight prints.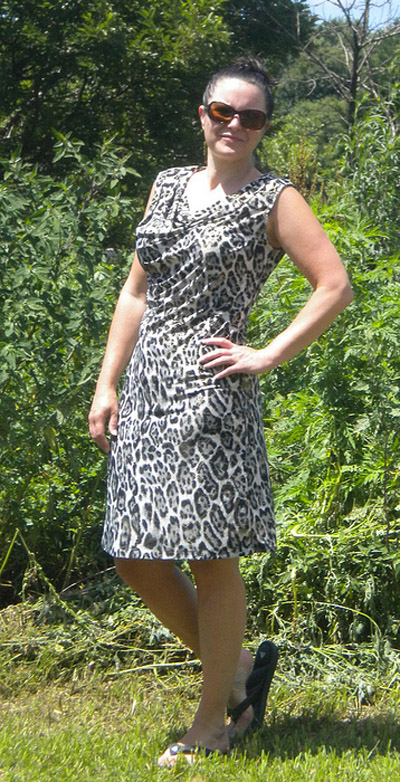 madbadger describes her fabric, "An ITY knit in an animal print with some gold sparkle in it. I purchased it with this pattern in mind."
The cowl or front twist necklines add eye-catching details. What a great wardrobe builder!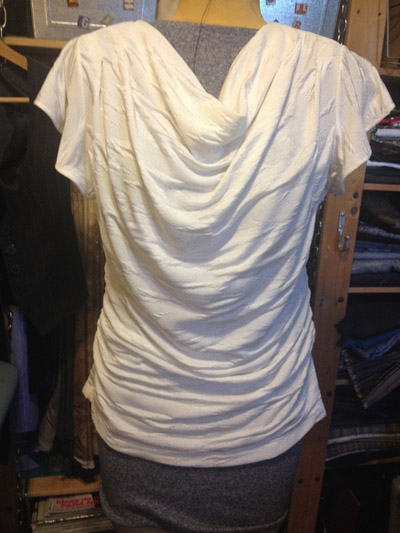 twistedangel concludes, "A basic draped neckline top can be made over and over in different fabrics. It never gets old for me."
Modifications included adjusting side seams and finishing edges for a more complete look.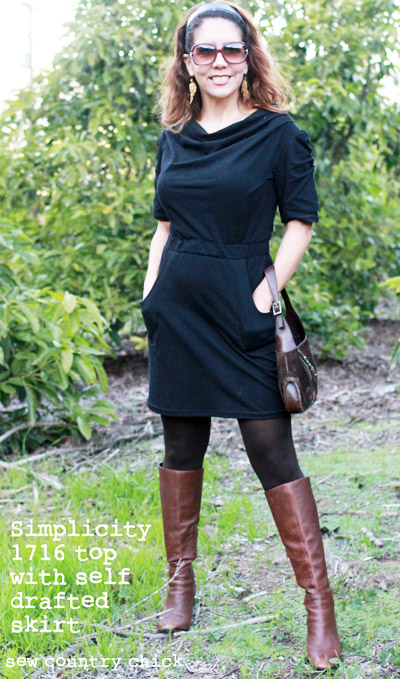 JustineSewcountrychick explains, "I cut it in the size recommended but ended up removing about an inch at the side seams. I shortened the top pattern and created a waistline casing for elastic. I drafted a skirt with pockets to create an original dress."
Released in September 2012, this pattern continues to be a go-to for all seasons.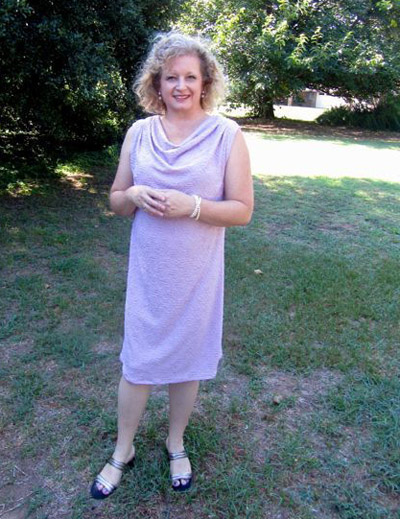 atymonw says, "My favorite feature is the shoulder pleats and the nice draping at the neckline. Also it is super easy to sew up."
Remember, all Simplicity patterns are on sale now through January 23rd!

PatternReview's Best Patterns of 2013:
#2 Archer Shirt
#8 Anna Dress
#10 Vogue 1314
See all your favorite picks on PatternReview in the Best Patterns of 2013 Article.